Swimsuits For Girls
Padded, Push-Up Bikinis For Girls: Ga Ga or Gag?
Like us on Facebook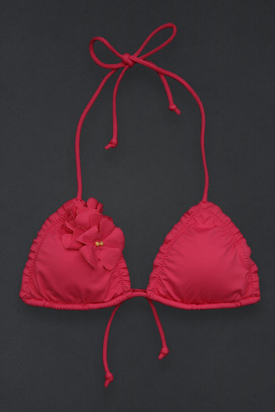 Little girls love to dress up like mommy, but there's a big difference between Lilly Pulitzer's mommy and me bathing suits and cover-ups, and those mama wears when she wants to be noticed on the beach. With rolling Spring break already in progress, Abercrombie Kids is offering padded, push-up bikini tops ($19) to lil girls. Much like the

barely there

faux leather suit, these tops are designed to draw attention to tykes who may be better off spending their days playing in the water, rather than worrying about what they look like when there. What do you think of the swimwear?