Ice might be the last thing you want to look at right now, but Frozen fans (and families looking to take a cool vacation) are gonna flip for the Ice Castles [1]. By day, these evolving ice masterpieces located in Colorado, Utah, and New Hampshire include carved walking paths that lead visitors through towering glacial formations, caverns, archways, and maze-like tunnels. By night, millions of tons of ice are magically illuminated. Mother Nature can't take all the credit, though, because one of our favorite details of this secret spot is that it all started with a dad trying to create fun for his children during the Winter. Brent, a dedicated father, started with a simple DIY [2] backyard ice rink for his kids, and he now has three locations and a patented method of creating ice towers, tunnels, and archways by using just icicles and water. It's a magical place, to say the least, so scroll down to see why you might want to make this your next family trip.
Source: Flickr user ekilby [3]
Frozen Fans are Going to Freak Out
If you've got a Frozen fan on your hands, there's no better spot to take a quick family vacation.
Source: Instagram user emsreadingroom [4]
They're Simply Awesome
Built by hand and made from more than 20 million pounds of ice, the Ice Castles are one of the coolest man-made spots around.
Source: Instagram user imerinmarieee [5]
Stunning Beauty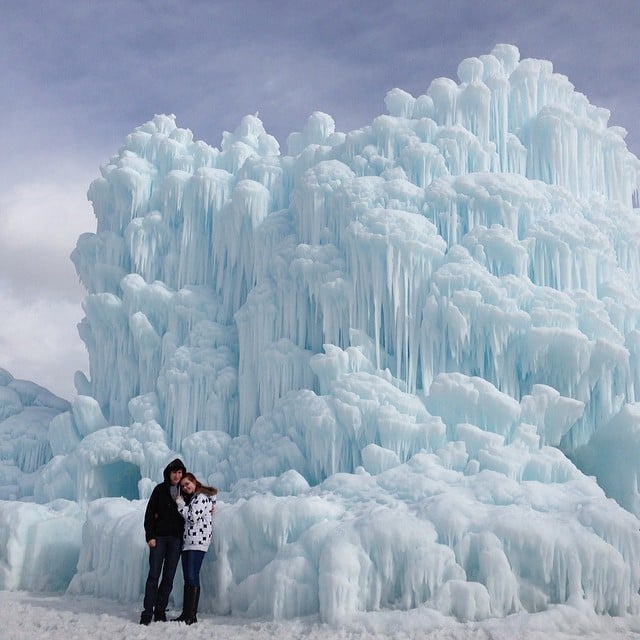 Kids may marvel at the "real Frozen," but adults are going to love how breathtakingly gorgeous ice can be.
Source: Instagram user jorlovesanimals [6]
Olaf Is There
We're pretty sure you'll be getting plenty of warm hugs from your tots after this visit.
Source: Instagram user emilmclark [7]
Amazing Pictures For Amateur Photographers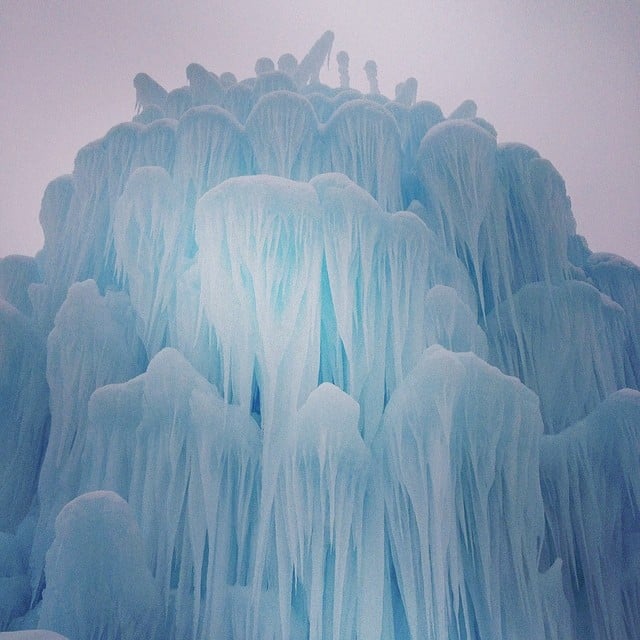 Your photo album from your family vacation never looked so good!
Source: Instagram user jeskajo22 [8]
Princess Spotting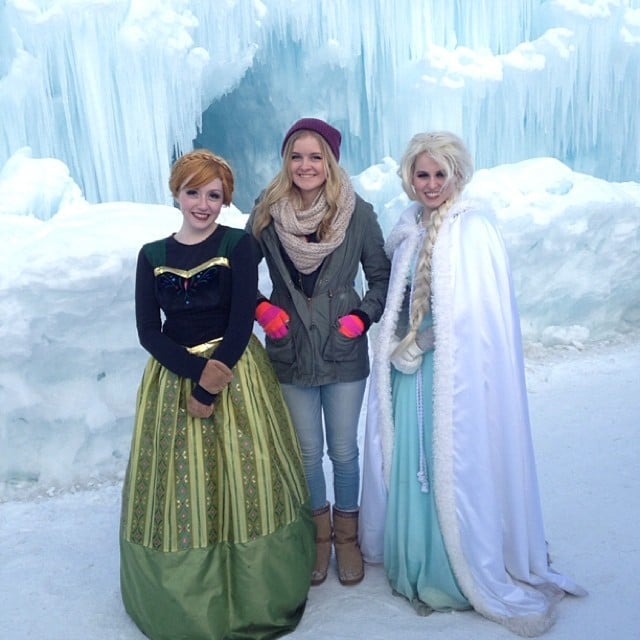 If you're lucky, you might even score an Anna and Elsa sighting (and it sure beats standing in line for three hours at Disney).
Source: Instagram user amberwallis [9]
Castles in the Sky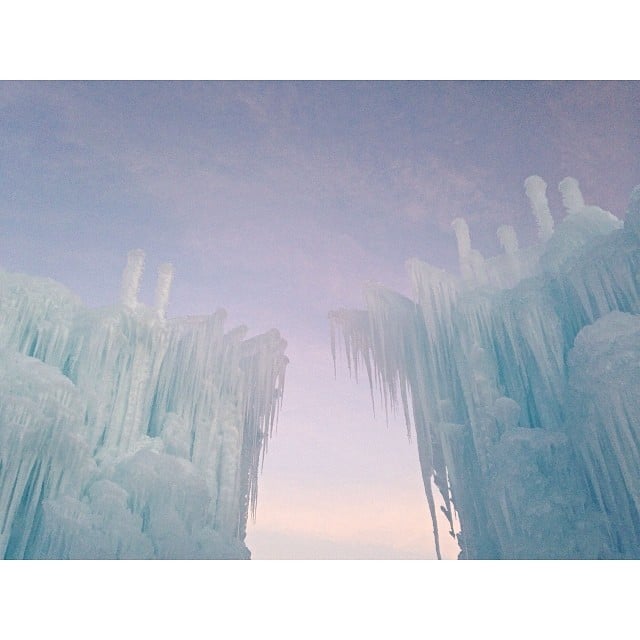 Fans of the animated flick will see the resemblance to Elsa's icy creation immediately.
Source: Instagram user shanaynaynay_ [10]
Three Locations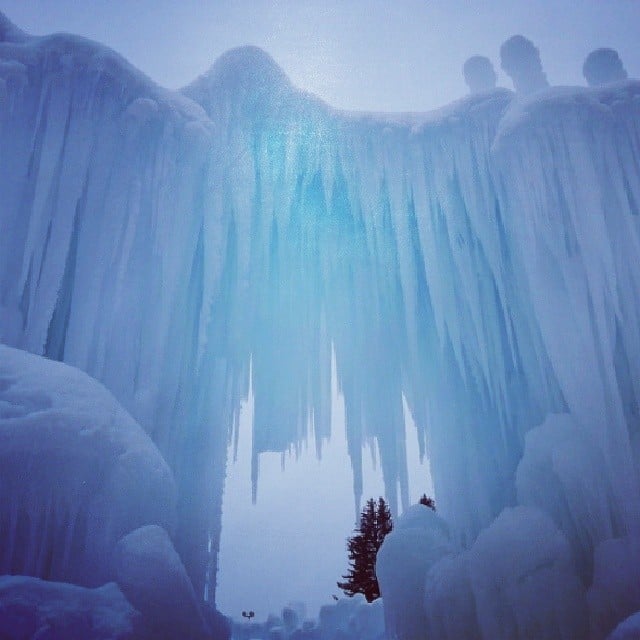 Pick the one that is closest (or most interesting to you) — there are Ice Castles in Breckenridge, CO; Midway, UT; and Lincoln, NH.
Source: Instagram user heiditotten [11]
They Light the Night Too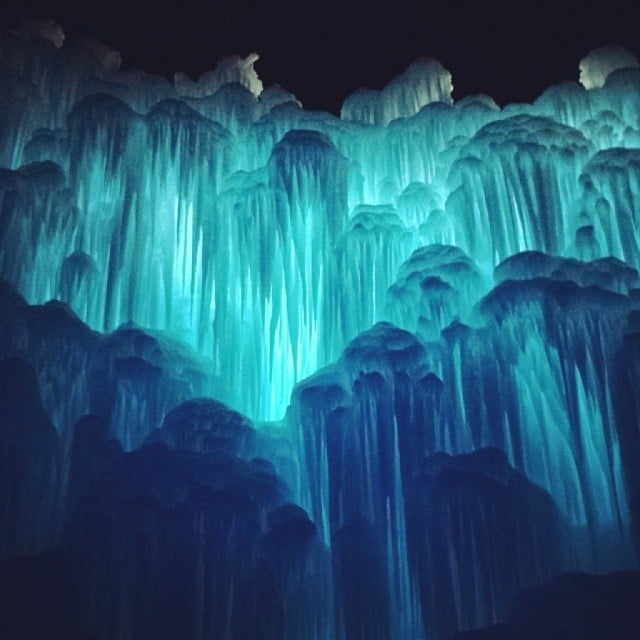 All three locations are open late, until 9 or 10 p.m.
Source: Instagram user marcusoreally [12]
Ice Needs to Make Up For Winter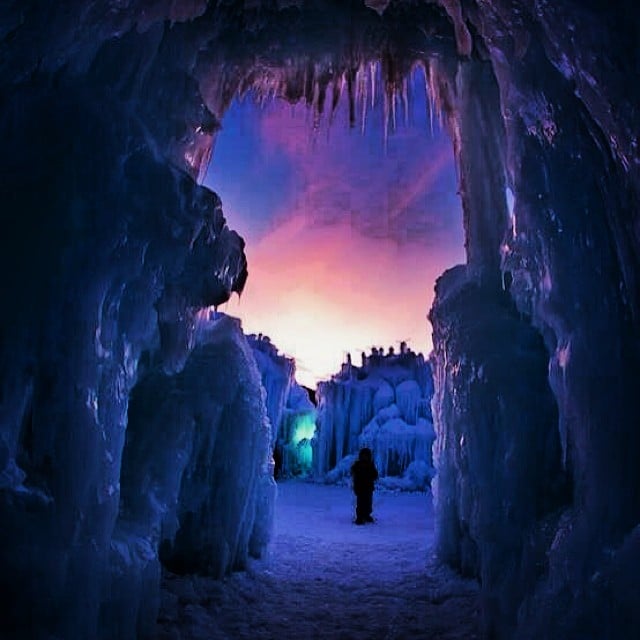 Ice has gotten a pretty bad rap this year, but this might just make up for the wicked Winter weather half the country experienced in 2014.
Source: Instagram user iamrandywayne [13]