Teacher Appreciation Week is coming up, and there's plenty of time left to get crafty with your kids and make something meaningful for the men and women who have the very important task of educating future generations. These eight great ideas recognize the teachers in our lives and make great parent-child projects. Need additional inspiration? Check out this amazing Teacher Appreciation Week Party [1], and incorporate your favorite element(s) into your own thoughtful gesture.
An Apple a Day Cake Pops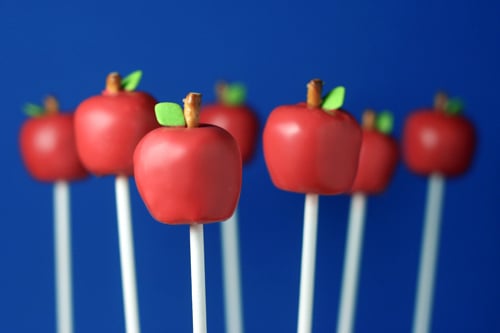 We can't get enough of Bakerella's cake pops [2], and this apple variation is especially adorable.
Source: Bakerella [3]
Thumbprint Tree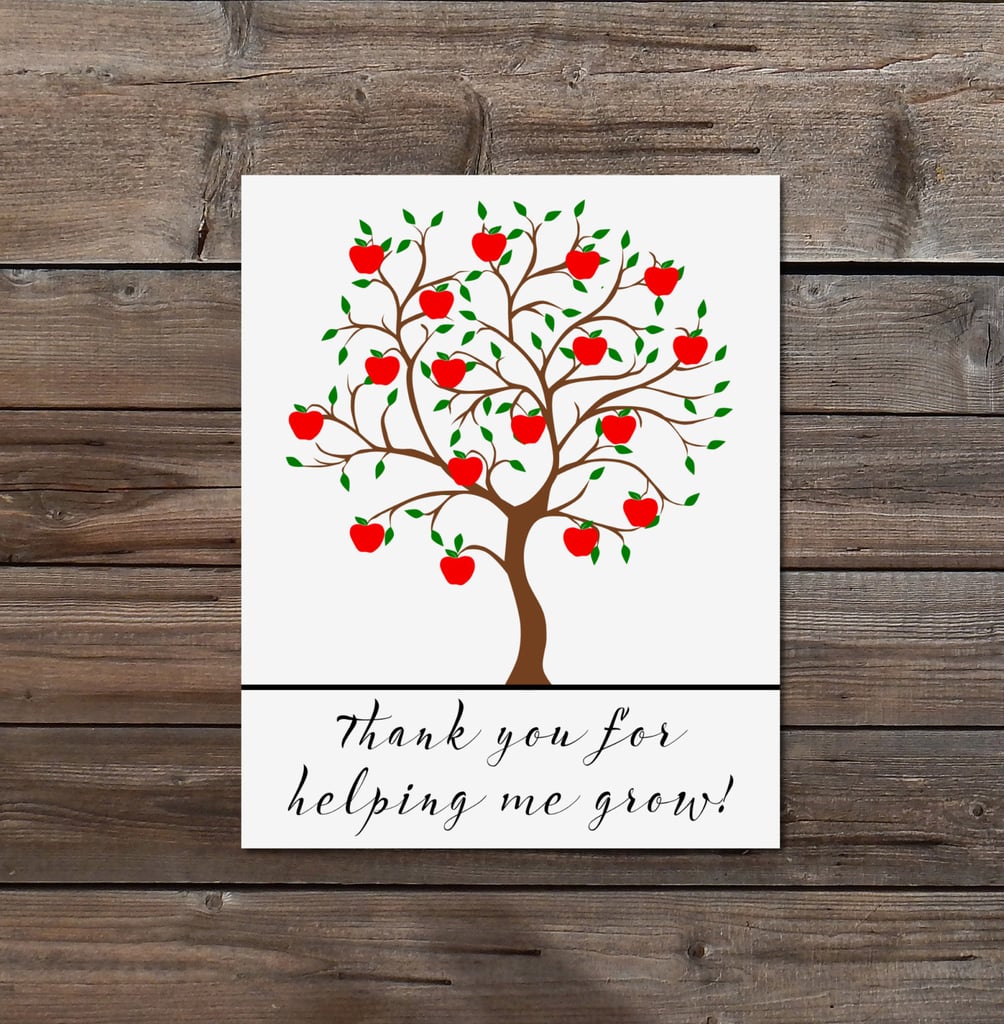 This is our kind of DIY [4]! The Arty Apple's done the bulk of the legwork [5]. For $6, you can download this pretty tree print (instantly — perfect for procrastinators), and have your child's classmates add their own stamps of thumbprint approval.
You Are O"Fish"ally the Best!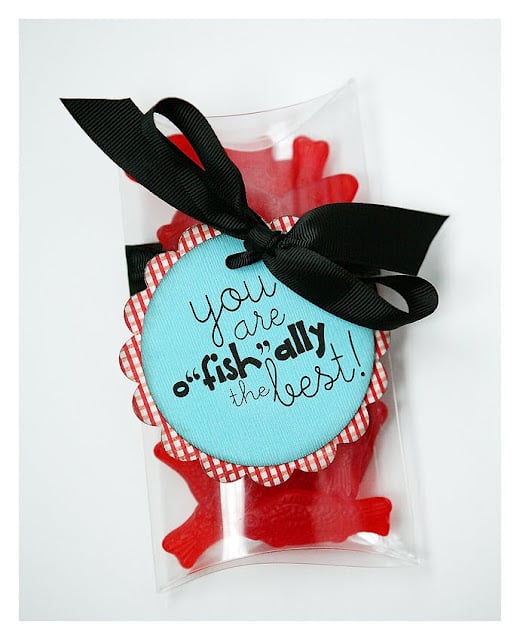 A free, downloadable tag, some Swedish Fish, and packaging materials are all you need to pull together Eighteen25's clever sweet treat [6].
Source: Eighteen25 [7]
Custom Bookplates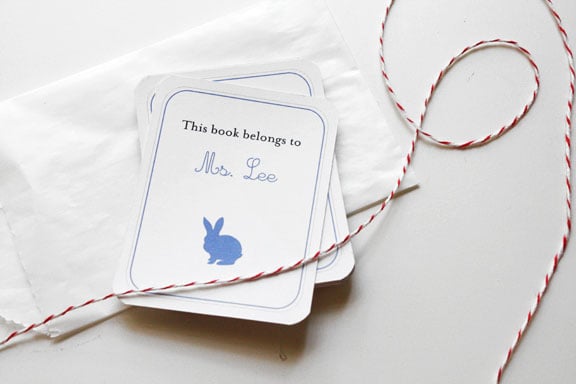 A great gift that teachers can use in the classroom or at home, this set of Lavender's Blue customized bookplates [8] only requires that you hit "print."
Source: Lavender's Blue [9]
Thank-You Tumblers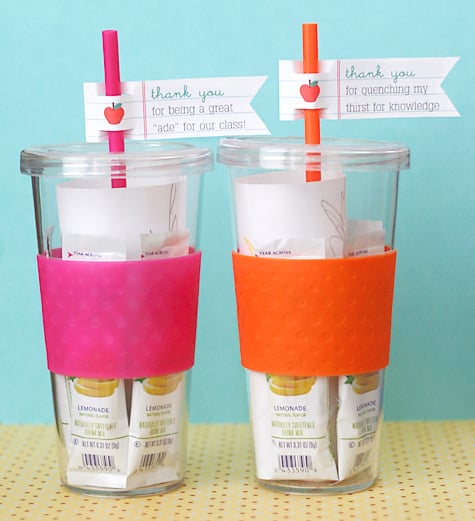 A thoughtful gift idea from Lisa Storms, downloadable flags are available for both teachers and classroom aides [10].
Source: Lisa Storms [11]
Thanks a Latte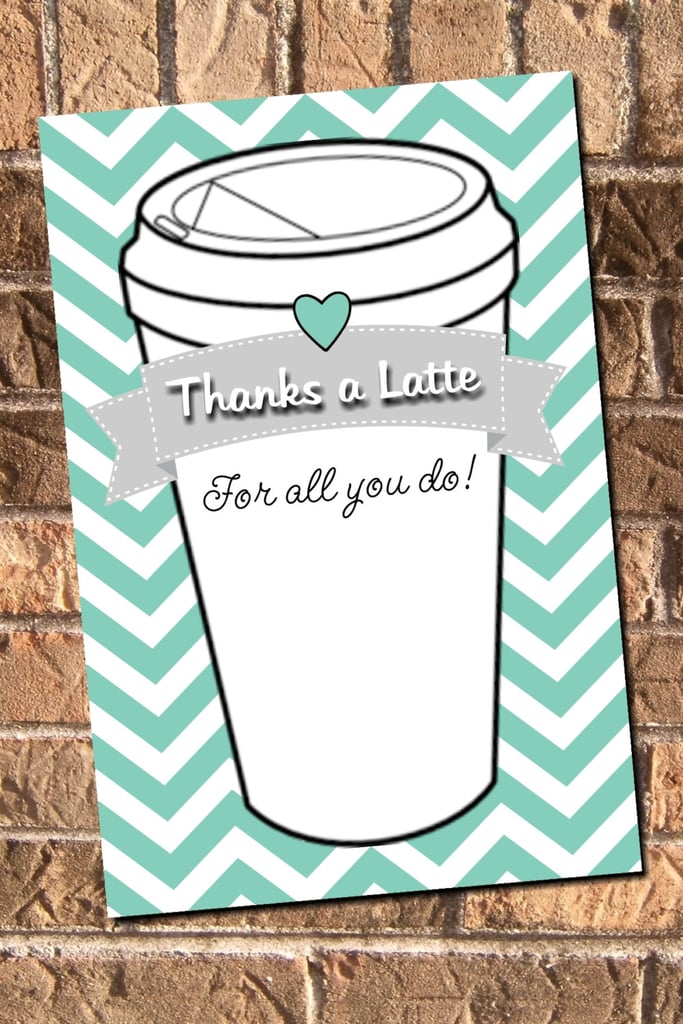 Java-loving teachers will be thrilled to receive this beautifully packaged Starbucks card from Design13 [12] ($3).
Sweet Apples Cakes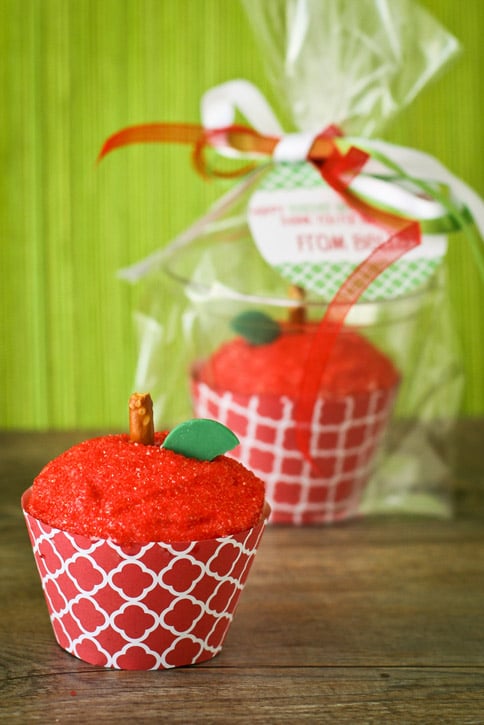 Follow Love From the Oven's easy instructions for "Apple For the Teacher" cupcakes [13] — complete with printable wrappers and tags.
Source: Love From the Oven [14]
Page Turner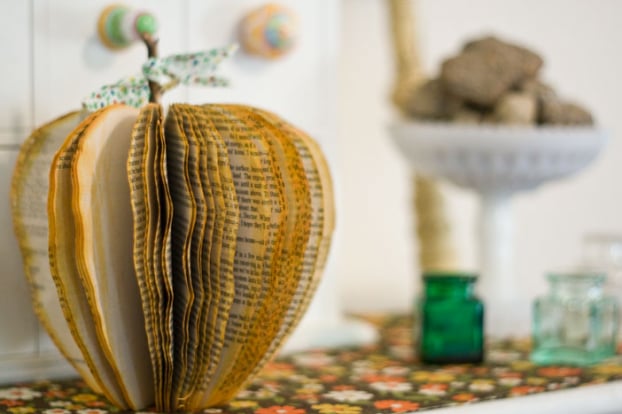 Upcycle an old book by turning it into a meaningful memento — just check out the tutorial on Cheeky Magpie [15].
Source: Cheeky Magpie [16]