After years of being your baby boy or girl, your tot has officially turned into a teen. This means that in addition to outgrowing their clothes and your jokes, they have also outgrown their princess- and superhero-covered bedrooms. You're happy to give their space a more sophisticated makeover, but where do you begin? If you're stuck for an idea, let these Instagram shots provide some inspiration for your teen's dream bedroom.
Source: Instagram [1]
Sweet Dreams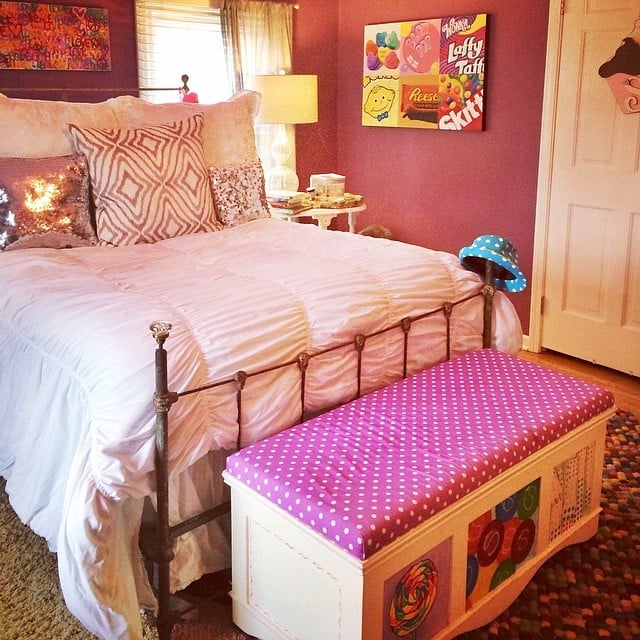 The candy accents give this room some childlike flair, while keeping it chic.
Source: Instagram user carlabankart [2]
White as Snow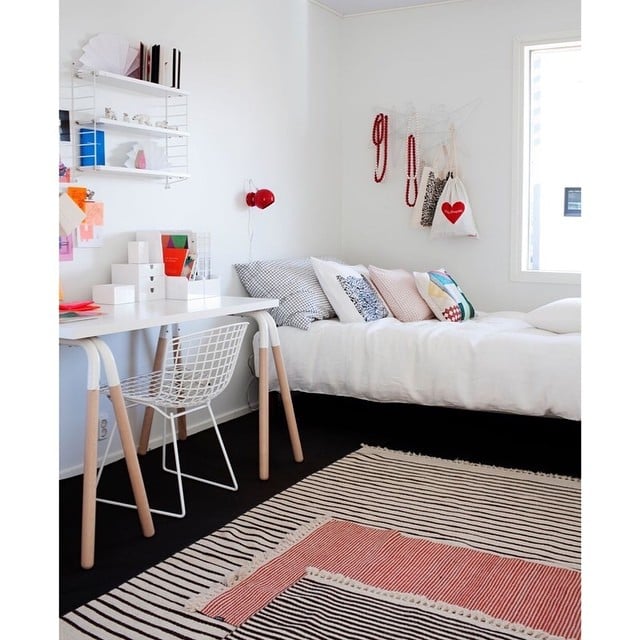 In addition to the pristine walls, bedding, and furniture, we love the layered rugs of this teen space.
Source: Instagram user littlebylittlekids [3]
Under Construction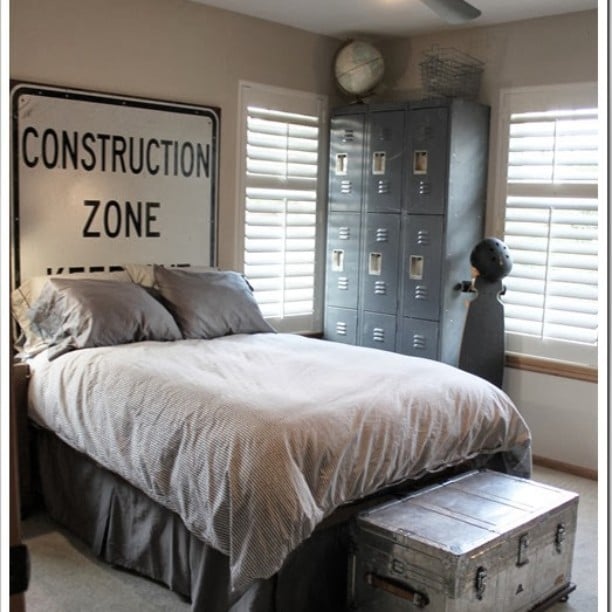 Distressed signs and furniture give this boy's room a laid-back look.
Source: Instagram user fishtailcottage [4]
Black, White, and Teal All Over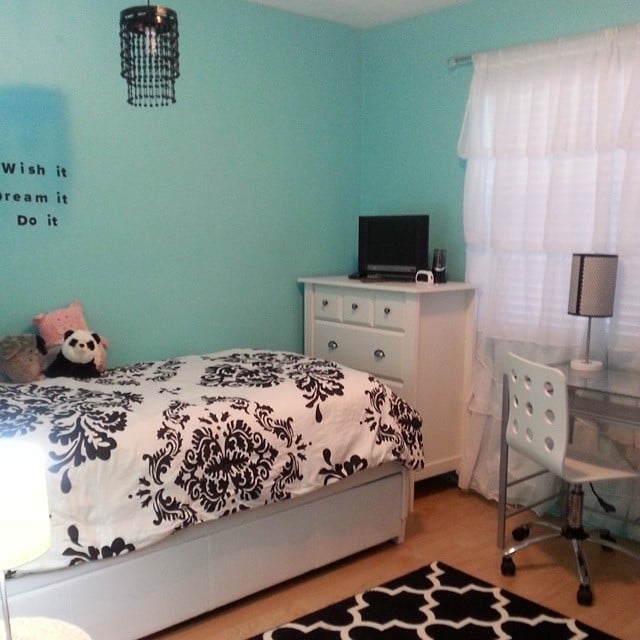 To keep colors under control, paint the walls one shade and use neutral furniture.
Source: Instagram user instaacoffee [5]
Writing on the Wall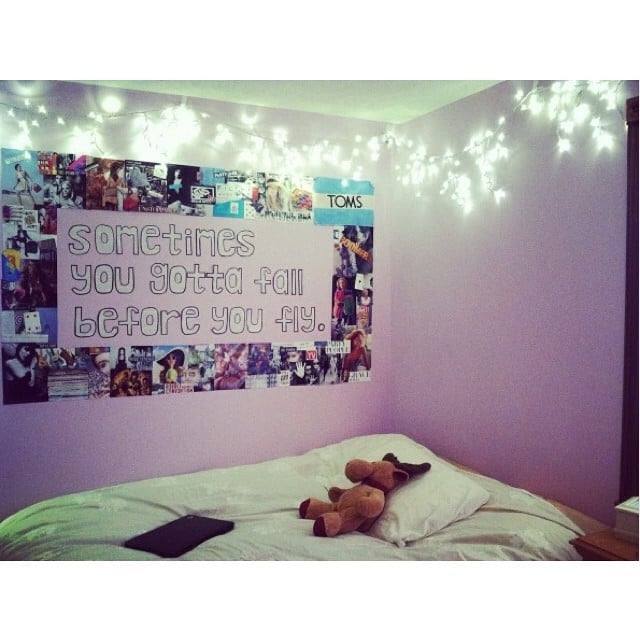 Stencil some inspiring words above your teen's bed or desk.
Source: Instagram user dreambedrooms2014 [6]
Sleek and Chic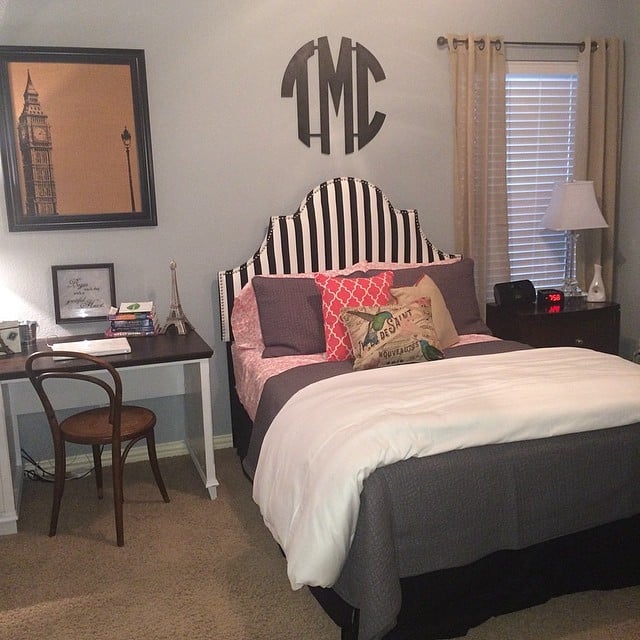 Trade in bright hues for subdued colors to create a more sophisticated environment.
Source: Instagram user theeventmaker [7]
Pop of Pattern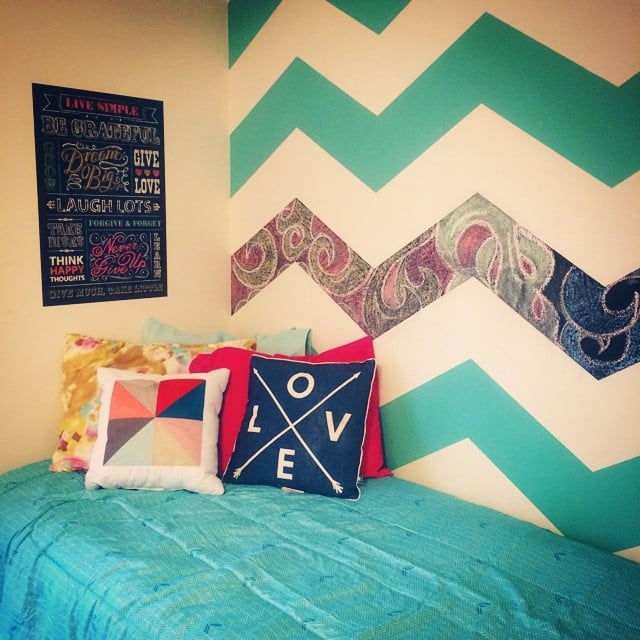 Rather than using wallpaper throughout the room, include a piece or two on an accent wall.
Source: Instagram user designed2think [8]
Concert in Session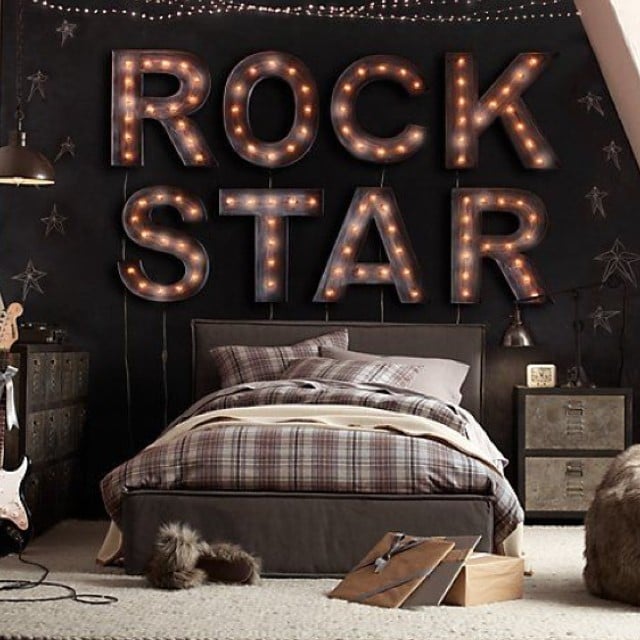 A lit headboard makes bedtime reading a breeze.
Source: Instagram user decor_therapy [9]
Under the Sea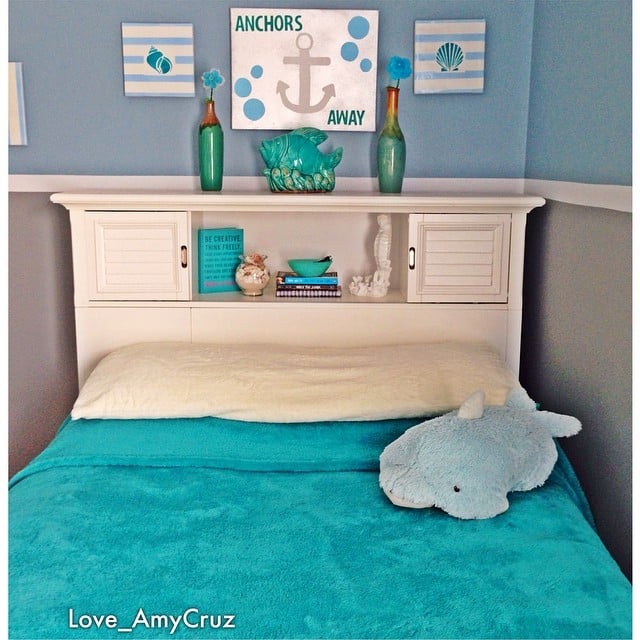 Keep the Summer season alive all year long.
Source: Instagram user love_amycruz [10]
Rainbow Room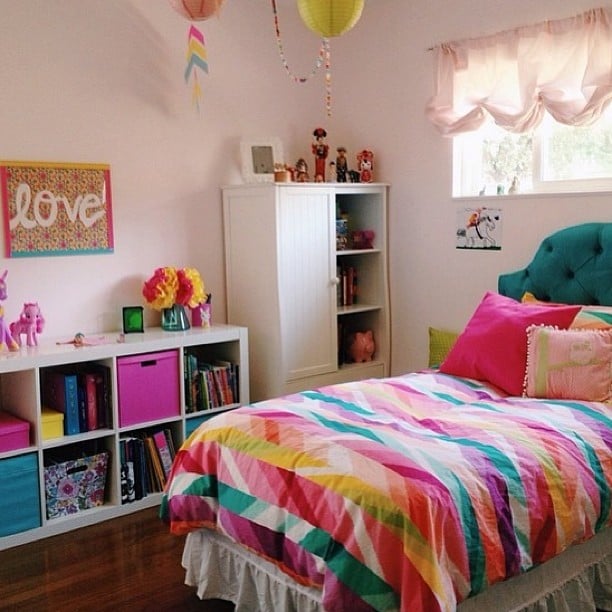 Paint the walls a neutral shade, and then go crazy with colorful accents.
Source: Instagram user pbteen [11]
Label Love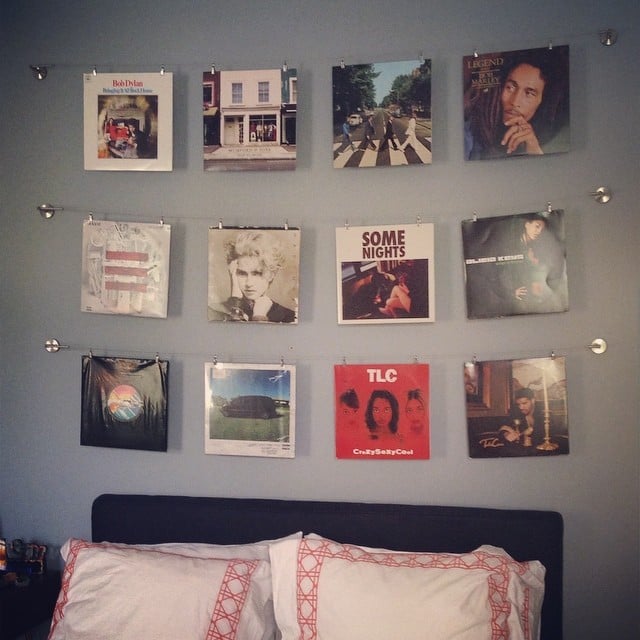 Hang vintage vinyl records instead of paintings for wall art that music fans will love.
Source: Instagram user lhid [12]
Come Sail Away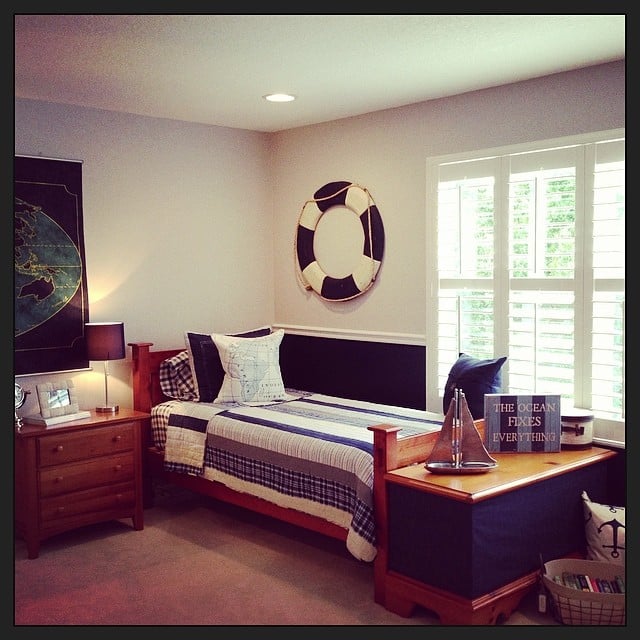 This nautical theme is perfect for a boy or girl.
Source: Instagram user runmom73 [13]
A Little Light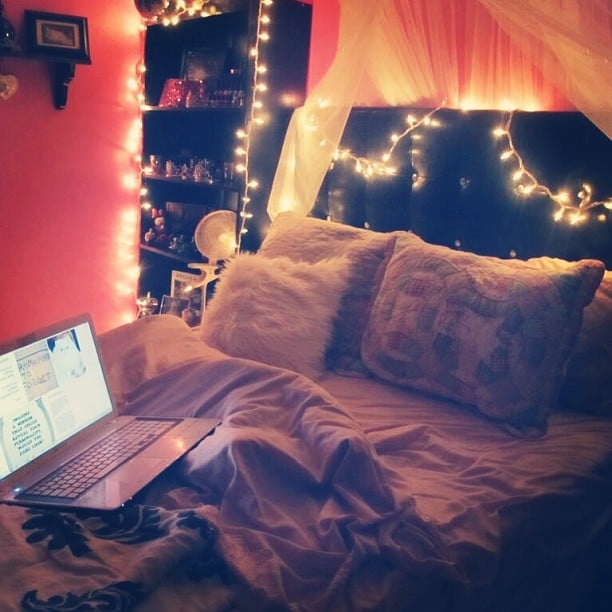 Make a room feel more magical by hanging Christmas lights on the walls.
Source: Instagram user alyssa_megann [14]
Fashion-Forward Fixture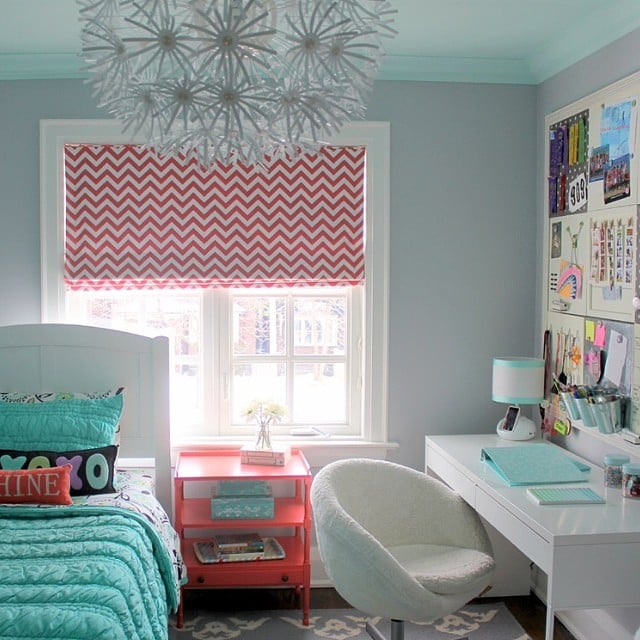 Adding a well-designed ceiling lamp can take a room from bland to bam!
Source: Instagram user designers_dream [15]
Room For Two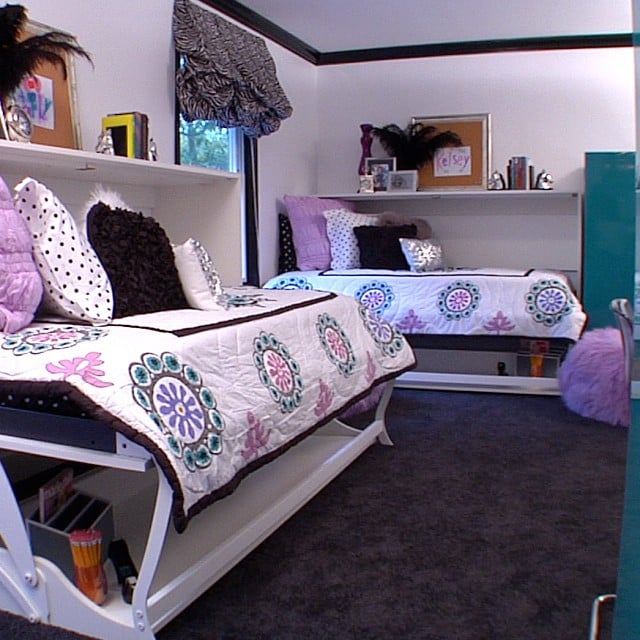 Whether it's for a sibling or friend, murphy beds are a great way to add some extra sleeping space.
Source: Instagram user murphydeskbeds [16]