You know those moms who make raising (and feeding) a family look oh so easy? The type whose homes you'd stop by to pick up a child post-playdate on a Wednesday night only to find a divine-looking homemade meal on the table, music in the background, and (best of all) kids enthused about eating together? It turns out she's got a not-so-dirty little secret, and it's as easy as a stop at the grocery store.
The rotisserie chicken is a go-to staple for the savvy chef, as its uses are endless. We've pared our list down to 10 easy, family-friendly ways to put a rotisserie chicken to work in your recipe repertoire. Check them out, and let us know which you try in your kitchen!
Source: Flickr user foragersnyc [1]
Chicken Tortilla Soup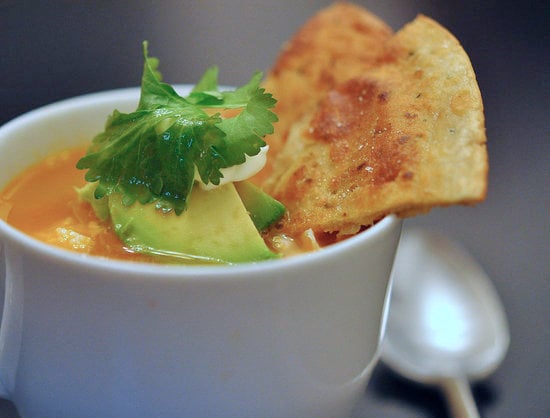 Tortilla soup [2] is a hearty, healthy, and wholesome Winter (or any season, really) meal. Make it fun for the kids by serving it alongside a toppings bar with avocado, cilantro, tortilla chips, shredded cheese, sour cream, and chopped radishes.
Photo: Lauren Hendrickson [3]
Slow-Cooker Chicken Parmesan Soup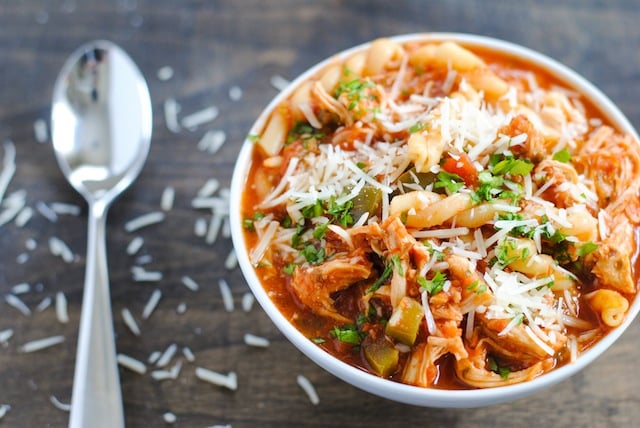 Swap out the chicken breasts in this crockpot favorite [4] for precooked rotisserie chicken to save time — and add flavor!
Source: Foxes Love Lemons [5]
Cheesy Chicken Taquitos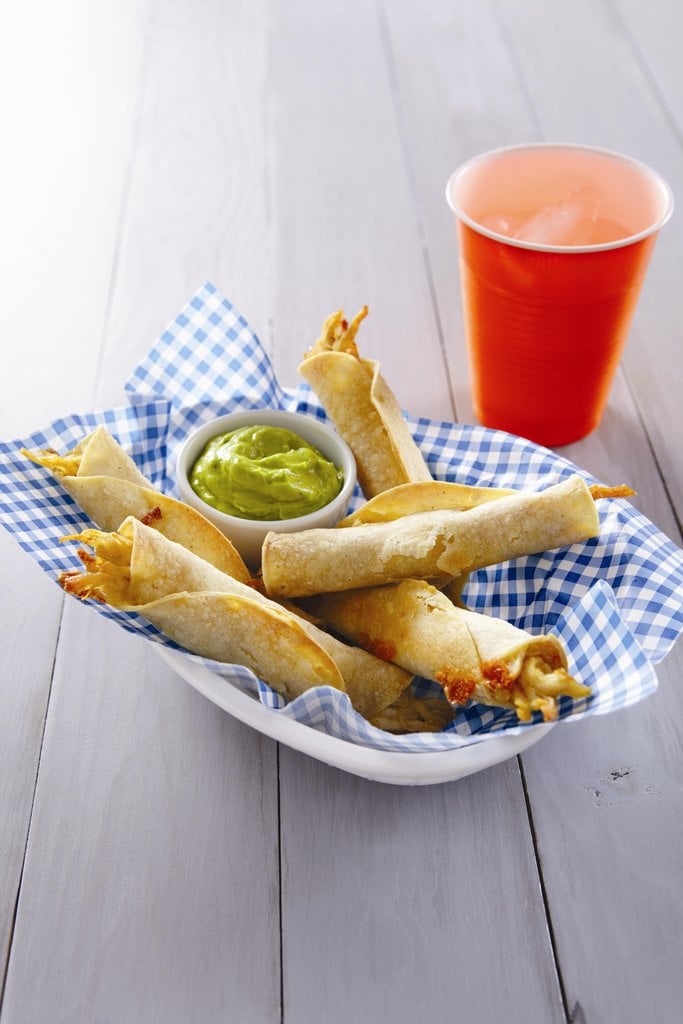 Taquitos may have a bad rap for their traditional, deep-fried preparation, but this healthy baked variation [6] from Weelicious's Catherine McCord is just as flavorful — minus the fat.
Source: Weelicious: One Family. One Meal. [7]
Chile Colorado Burritos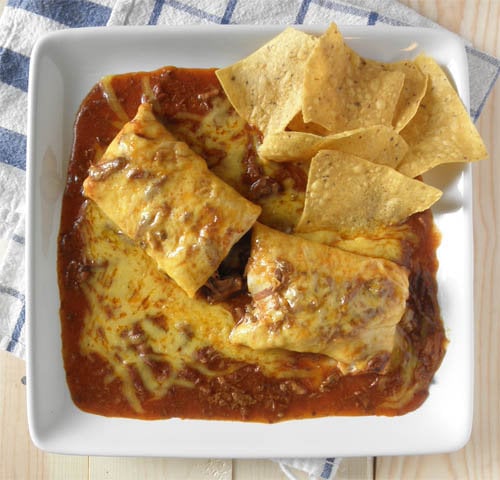 This hearty burrito recipe [8] allows for plenty of personalization. Using rotisserie chicken as your protein saves time and calories.
Source: Food Pusher [9]
Chicken Fried Rice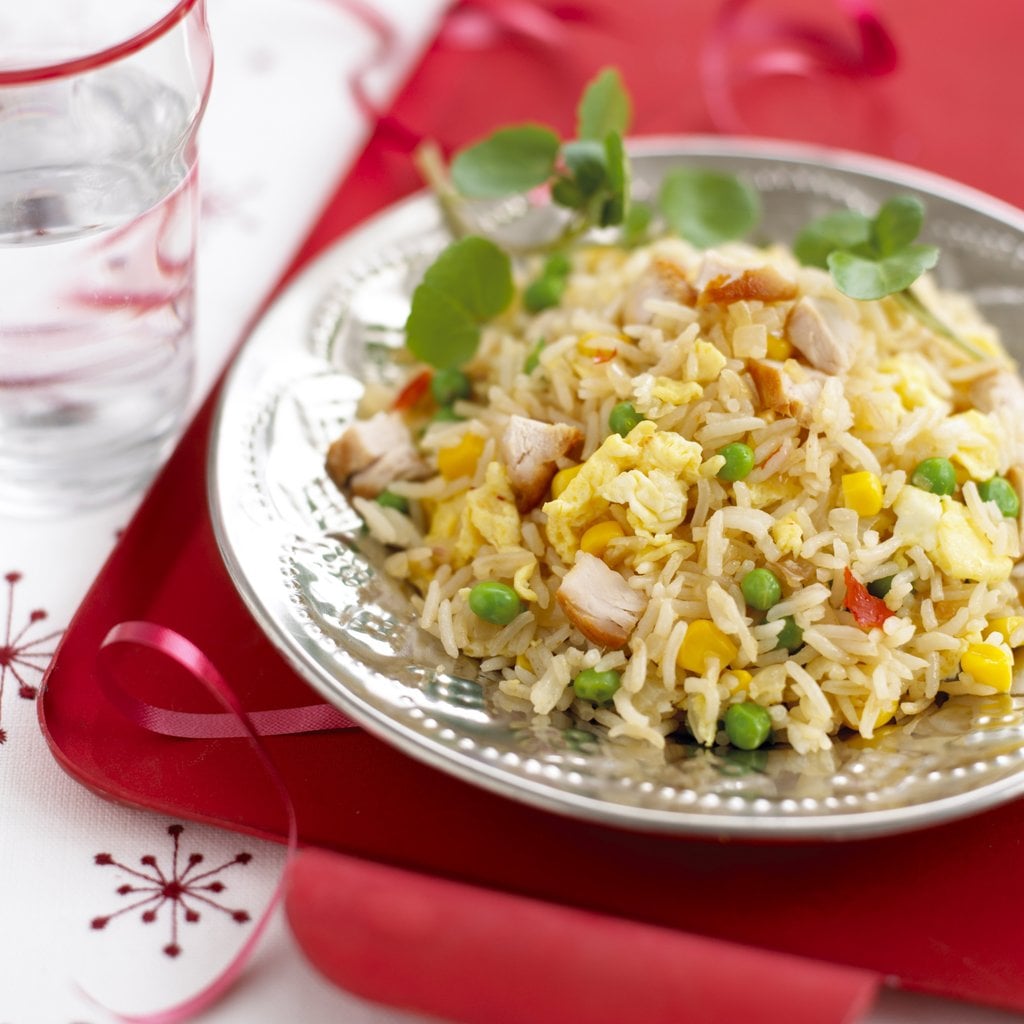 This "everything but the kitchen sink" recipe [10] from kiddie chef extraordinaire Annabel Karmel is a delish way to use up everything in your fridge!
Source: Annabel Karmel [11]
Buffalo Chicken Pizza With Shaved Celery Salad
Dominos has nothing on this! A homemade Buffalo Chicken Pizza [12] is lightened up when it's topped with shaved celery salad.
Photo: Lauren Hendrickson [13]
Vietnamese Chicken Salad
A healthy Vietnamese Chicken Salad [14] makes a great light dinner or lunch for the whole family. Chopsticks optional!
Source: Gen Y Foodie [15]
Sesame-Ginger Soba Noodle Salad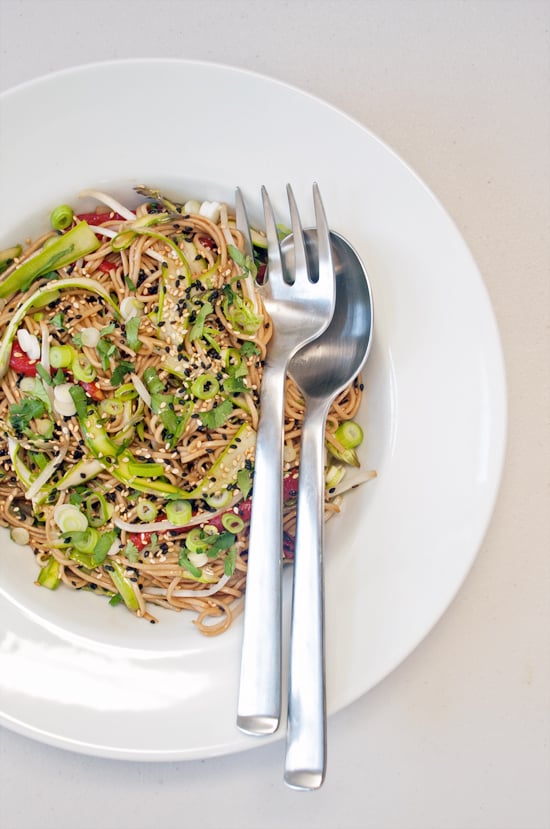 This make-ahead Soba Noodle Salad [16] just needs to be tossed with shredded rotisserie chicken to transform it from side dish to the main affair.
Photo: Nicole Perry [17]
Chicken Pot Pie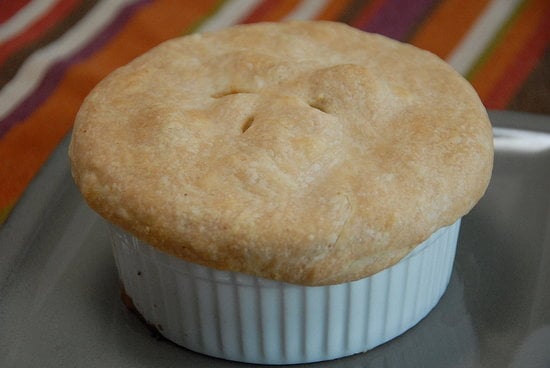 Can you think of anything more satisfying on a cold Winter night than tucking into a savory chicken pot pie [18]? Precooked rotisserie chicken makes it extra-easy.
Source: 2 Savory Palates [19]
Muffin Tin Chicken Mac and Cheese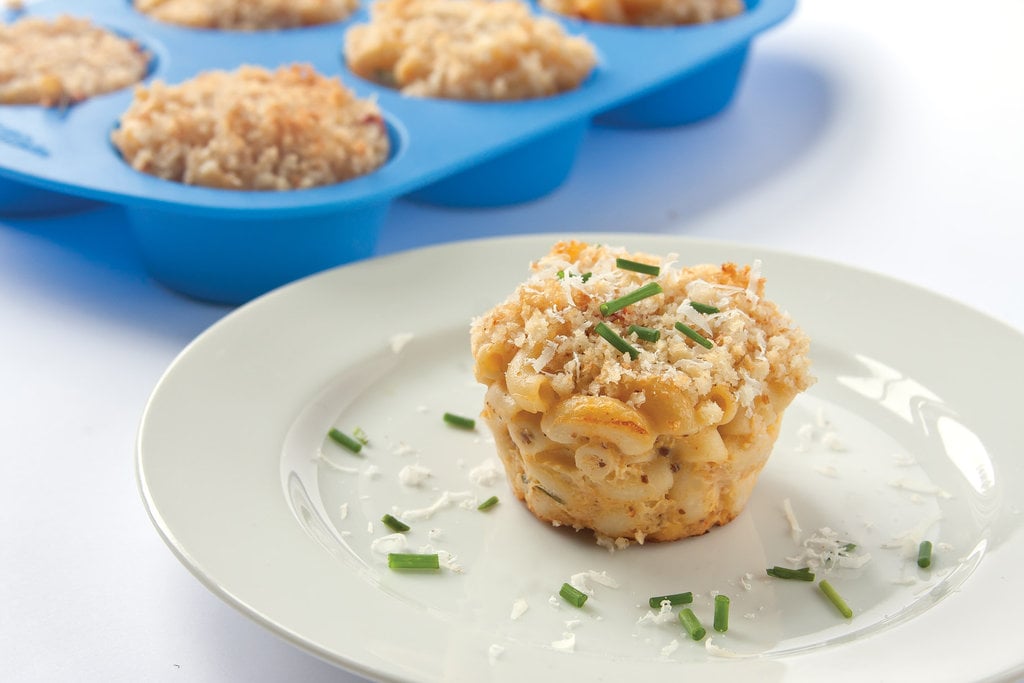 The only way to improve upon kiddie-favorite mac and cheese [20]? Make it in a muffin tin — with a cup or two of shredded rotisserie chicken. Yum!
Source: Muffin Tin Chef [21]