Freshman year of college isn't all about making new friends and mastering beer pong (though movies would like us to think that). While socialization is a big part of your student's first year on campus, hitting the books is the main reason they're there. To keep studying and stressing from getting the best of them, we've rounded up a few ways you can help them not only survive their freshman year but also succeed throughout their college career.
Source: Shutterstock [1]
Send Them "Just Because" Notes
Whether it's a long letter or a quick text, a simple hello and "I love you" means a lot to a homesick student. They may not always respond (they spend most of the day in class, after all), but knowing you care will get them through whatever tasks they have to tackle that day.
Pay Them a Visit
Your trips to campus aren't limited to parents' weekend and rides home for break. If your child could use some motherly love and a visit is feasible, do it!
Craft a Care Package
Can't make it to campus? No problem! Send them some mementos to remind them of home. Family photos, favorite movies, and food are always appreciated.
Let Them Vent
Your child is dealing with a lot of changes and challenges right now, and chances are they'll call you to complain about it. But they aren't doing it so you will solve the problem or tell them it gets better — they're just trying to blow off some steam. So when they call, let the rant rage on and do your best not to offer an opinion unless they ask.
Keep Them Healthy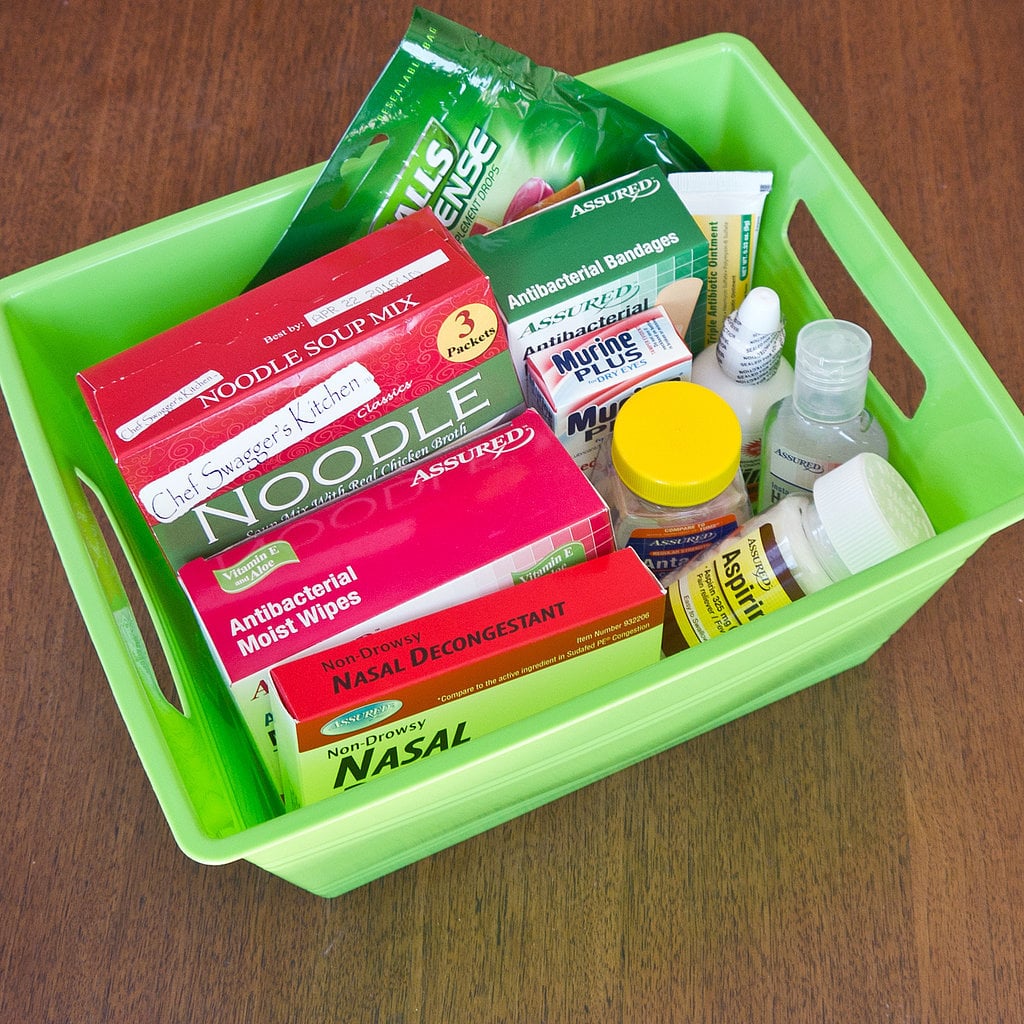 Nothing sets a college student back more than being sick. Before sending them off, make sure to throw these cold-fighting essentials [2] into their suitcase.
Photo: Sarah Lipoff
Ask Questions (but Not Too Many)
Knowing what your teen is up to not only offers you some comfort but can also help you understand any struggles he may need your help getting through in the future. But be warned — too many questions could annoy your teen, so limit them to the important topics and let him take the lead on conversations.
Give Them Their Space
College is a time for kids to discover their true identity and become more independent. They won't be able to do that if you are constantly checking in and telling them what to do. Allow them to make their own decisions, even if they may lead to a mistake. But then be there to help them put the pieces back together.