Grab your camera and get ready to shoot! After baby's born, many mamas fashion themselves into the family photographer, but how much do you really know about capturing the perfect shot? With DSLR cameras on the top of many moms' wish lists, I turned to an expert to get a crash course in recording a family's daily activities — and doing it well! Fort Collins, CO-based Jennifer Little started Sugar Photography [1] (no relation) with the goal of capturing the connection between people and their moments. Keep reading to see her tips for doing the same on your own, as well as beautiful examples of her work!
All photos courtesy of: Jennifer Little | Sugar Photography [2]
Clear Clutter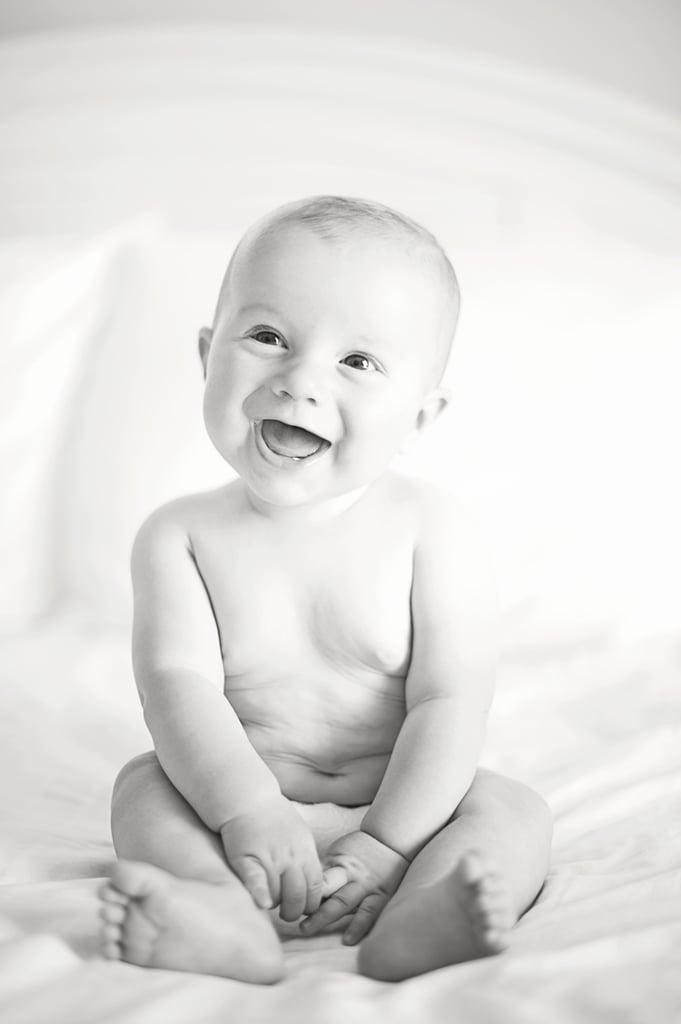 According to Little, "Keep the background and foreground simple and free of distractions. Let the focus of your photo be on your subjects. Remove miscellaneous toys, laundry, snacks, and groceries from the photo. Feel free to keep large-scale architectural elements such as lamps, accessories, and artwork in the photo as long as they don't require all the attention. Clean photos will give you a fresh, modern feel."
All photos courtesy of: Jennifer Little | Sugar Photography [3]
Make Sure Kids Are Clean and Rested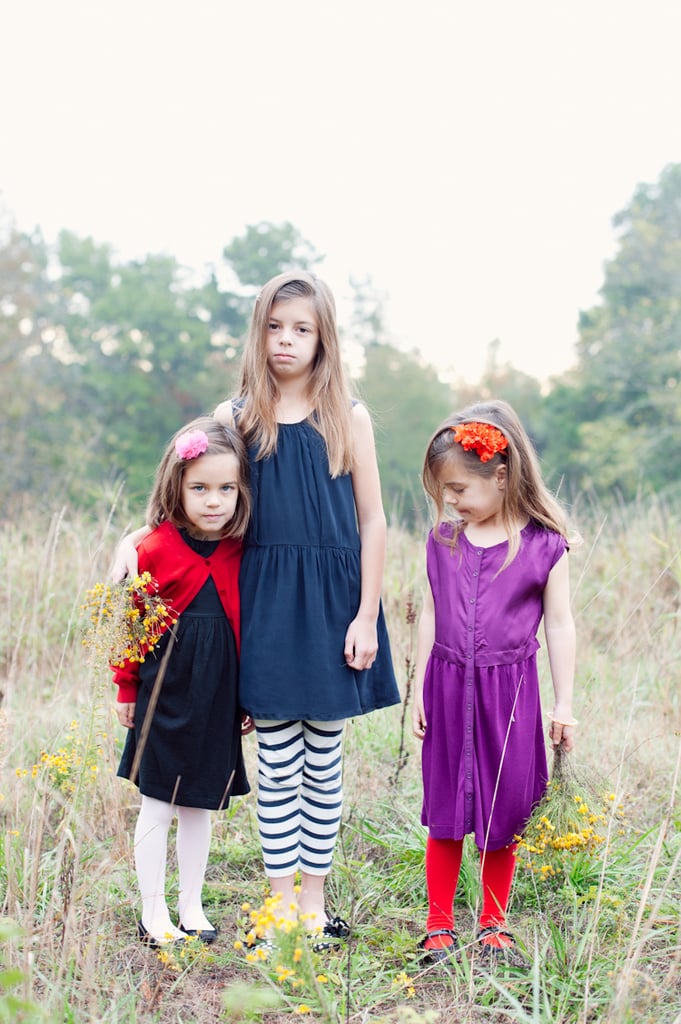 Little advises, "Dress everyone in clean, stain-free clothes. Think simple, too. Steer clear of logos. Instead, focus on coordinating color and pattern. Don't confuse coordinating with matching, though. Consider outfits consisting of two to three colors or select a monochromatic palette with multiple shades of one color. Let each family member's personality shine through. When possible, pull out your camera when your kids are well-rested, such as early morning or after nap time. Hop over to Pinterest [4] for some great inspiration."
All photos courtesy of: Jennifer Little | Sugar Photography [5]
Time Flies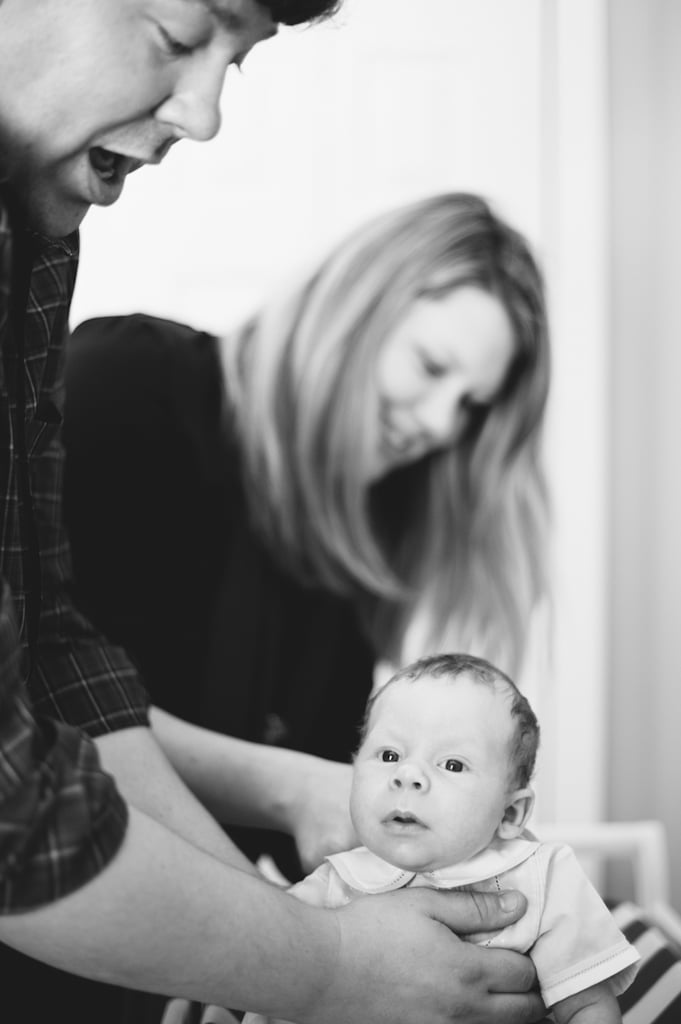 Little shares, "Some moments don't seem special at the time because they are so mundane, but even the most mundane won't last forever. In fact, they will probably only last short periods of time. These moments may include eating in the high chair, changing diapers, dressing the kids, sucking on the pacifier, drinking a bottle, or nursing your baby — which highlight unforgettable love between family members. That's why we focus on natural moments at Sugar Photography. "
All photos courtesy of: Jennifer Little | Sugar Photography [6]
Access Camera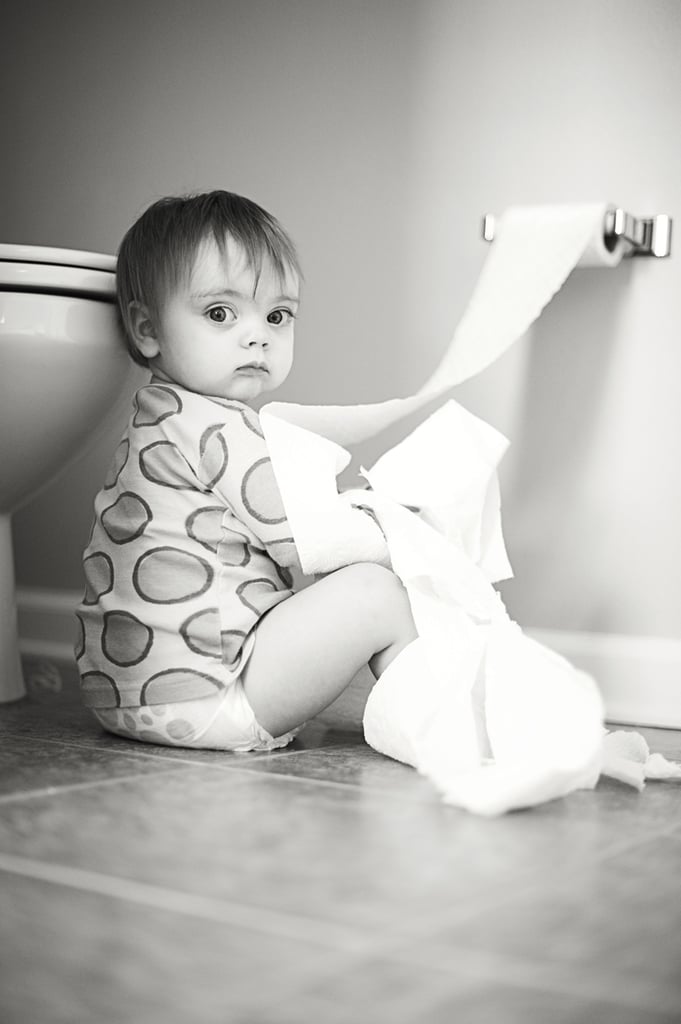 Little suggests always keeping the camera handy. "Keep your camera easily accessible for the unpredictable. Create a special safe spot just for your camera, flash cards, and batteries, but make sure you can get to it quickly. Think of adding a photo basket to your desk, your kitchen, or a safe place in your living room. Keep batteries charged up and ready for shooting. Don't be afraid to use your iPhone for quick shots, too. Try CrossProcess [7], Monochromia [8], and Camera Genius [9] to improve the quality of your photos. See the series of moments captured from the toilet paper example here [10]!
All photos courtesy of: Jennifer Little | Sugar Photography [11]
Natural Light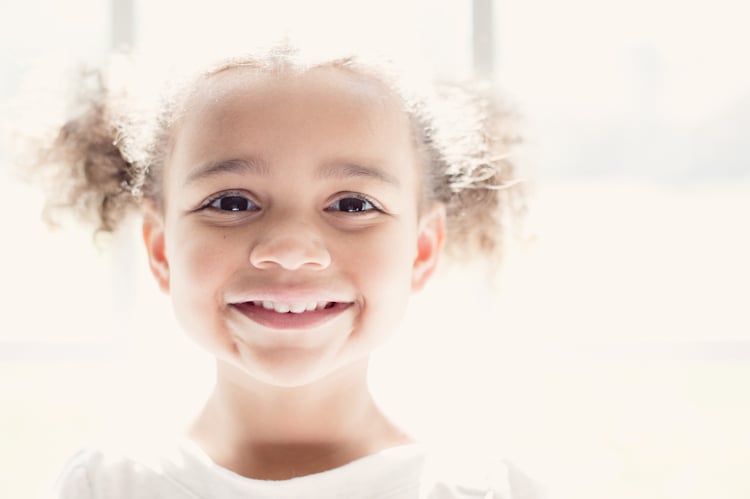 Little suggests, "Survey your home for great natural light. Lightly colored rooms usually prove to be better than those with dark walls since they reflect light. The same theory holds true for white or lightly colored fabrics such as window treatments and bedding. When you think you have found your go-to spots, open shutters and window treatments to allow the maximum amount of soft natural light to flood the room. Also, refer back to the tip about clearing the clutter. Once you know the locations in your home with great light and very little clutter, you will be ready to snap away. Encourage your kids to play together or with a favorite toy in these areas for wonderful captures." Little's Natural Light board on Pinterest [12] is a great source of inspiration.
All photos courtesy of: Jennifer Little | Sugar Photography [13]
Habits and Mannerisms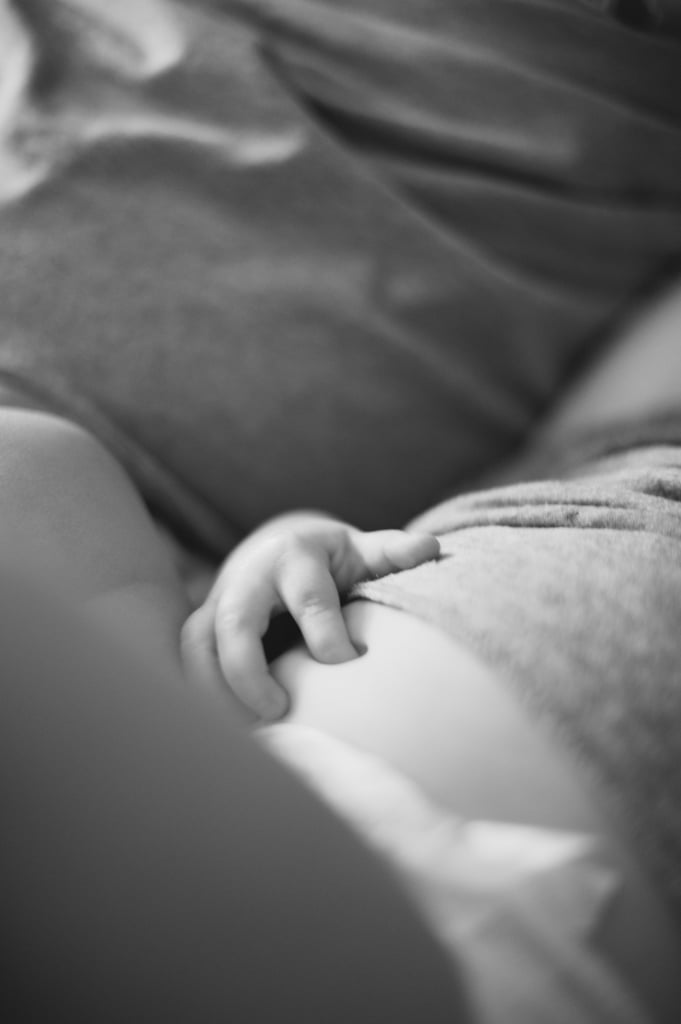 "Since everyone is most natural in the comfort of his own home, capture expressions, mannerisms, and attitudes here. Smiles are wonderful, but think about capturing all facets of personalities. Kids have thousands of amazing expressions every day, and your camera can capture a moment in time. Think about turning the camera on your spouse, too, especially when your child is doing something that has you laughing hysterically. Every child has unique habits and mannerisms, especially when he is sleepy. My children each have a sleepy habit: Luke rubs his top lip, and Emory pokes her belly button. What does your child do that is unique to him?"
All photos courtesy of: Jennifer Little | Sugar Photography [14]
Camera Skills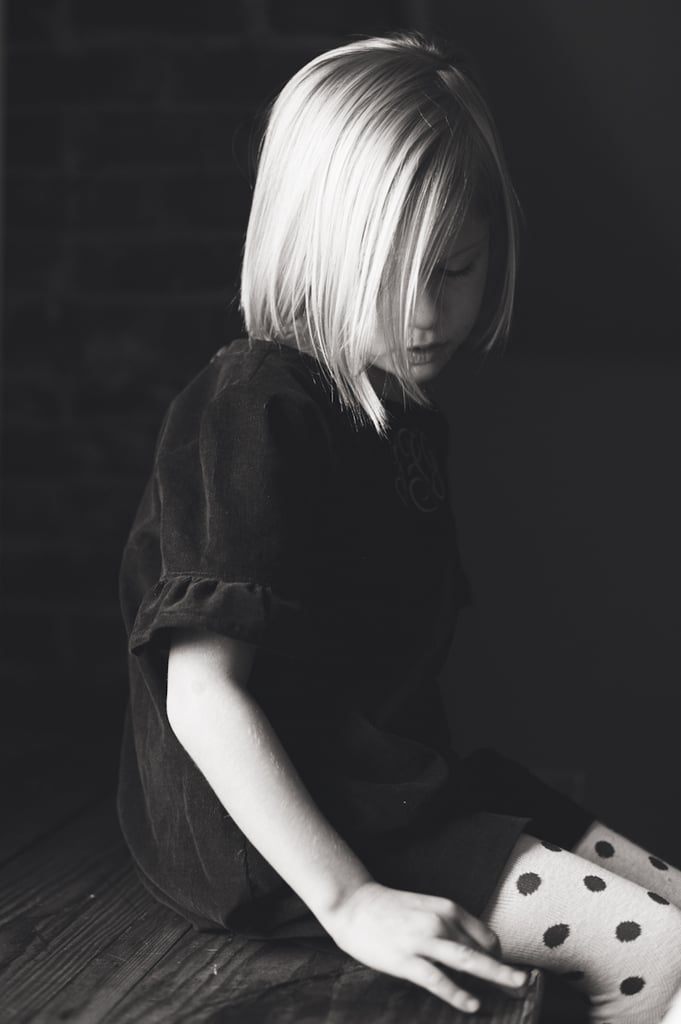 Little doesn't shy away from her camera. "Don't be afraid to read your owner's manual. You can learn so much about your camera by doing so, which will improve your photos. Avoid using your flash by photographing your family in bright natural light situations or, for DSLR shooters, by shooting at a larger aperture, slower shutter speed, and increasing your ISO."
All photos courtesy of: Jennifer Little | Sugar Photography [15]
Parent Time
"Think about activities you do as a family that won't last forever. Sometimes they seem like they will never end, but we know otherwise. Sadly, there will come a time when our kids won't want us to read a bedtime story to them. Think about capturing the entire bedtime ritual one night beginning with dinner, baths, teeth brushing, story time and sleepy time. If your home is like mine, this process can be daunting some nights, but I assure you, you will have a great story, captured forever. Every family has special moments that can be captured between parents and children. You may just need to step back and glance into your day through a photographer's eyes."
All photos courtesy of: Jennifer Little | Sugar Photography [16]
Sibling Time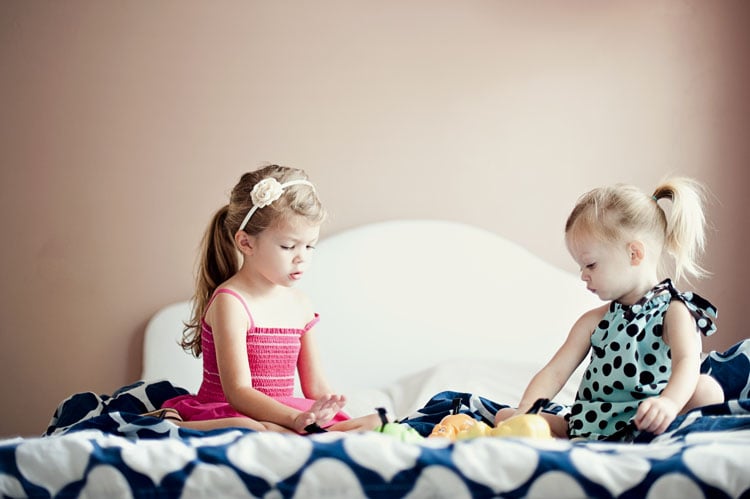 "Grab those rare moments when brother and sister are playing nicely together. Set up a play area in a spot with incredible natural light so you can capture your kids playing together without being a distraction. Get down on their level by sitting or even lying on your stomach to get some great shots from a child's perspective. When I do in-home shoots, I seek photos showcasing connections, and I achieve this by encouraging families to participate in their favorite activities such as playing chess or reading stories."
All photos courtesy of: Jennifer Little | Sugar Photography [17]
Cloudy Days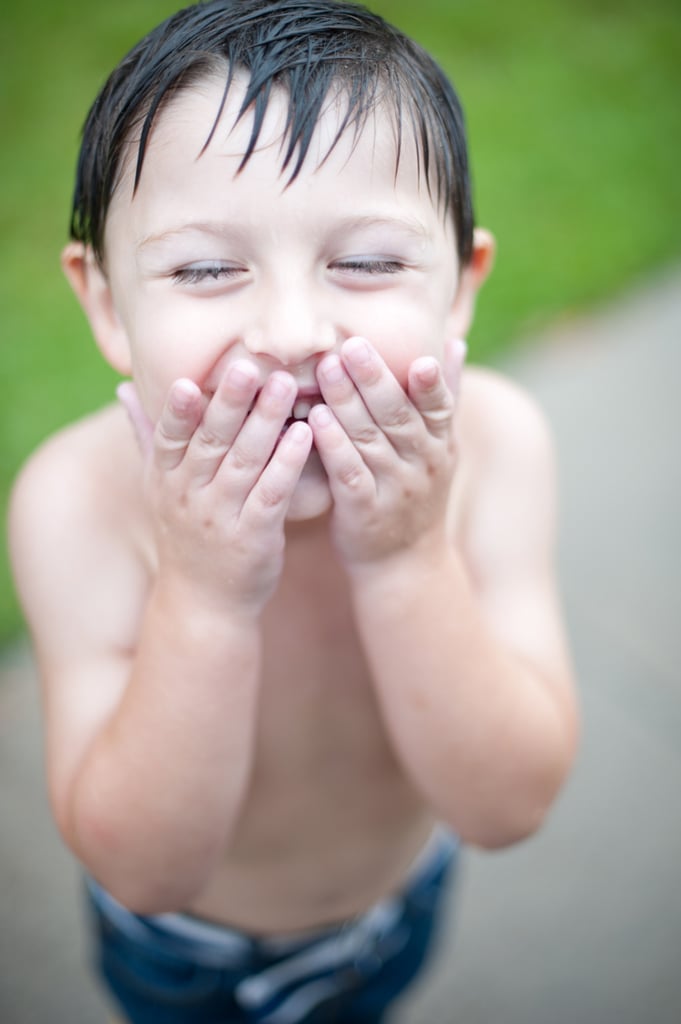 Little makes the most of cloudy days. "Take advantage of cloudy days at home and get the kids outside. Cloudy or overcast days provide beautiful soft light without harsh shadows. Capture your family on the swing set or the woodpile or playing chase without worrying about the sun. Your backyard activities will change with each age progression, so be sure to photograph them all. Remember the sandbox days, swinging, bike riding, and mud-pie making. Get in close to catch those great expressions and watch for moments when family members interact with one another. "
All photos courtesy of: Jennifer Little | Sugar Photography [18]