The mind of a toddler is one that's constantly in motion, and most parents will agree that little kids are at their happiest and most manageable when they're busy. Whether you're looking to fill up an entire afternoon or need a quick activity to keep your tots busy while you're working on dinner, there's something to suit every need (and every kind of kid!) included in this list. Here, 45 of our favorite toddler-approved activities.
Source: Flickr user Philippe Put [1]
Make a Sensory Bin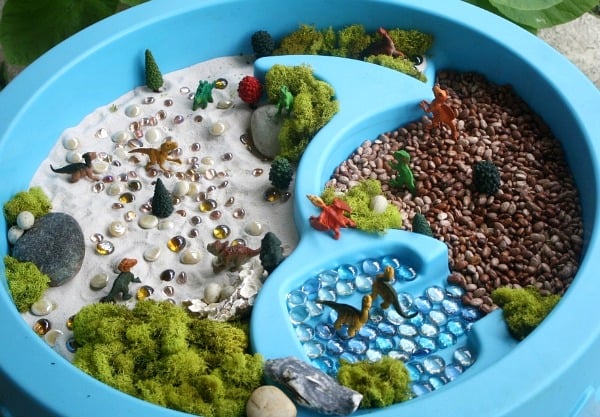 From a bug hunt to an underwater adventure, these nine themed sensory bins [2] will entertain your tots for hours, with the added bonus of encouraging fine motor skills.
Source: Fantastic Fun and Learning [3]
Make Wooden Block Prints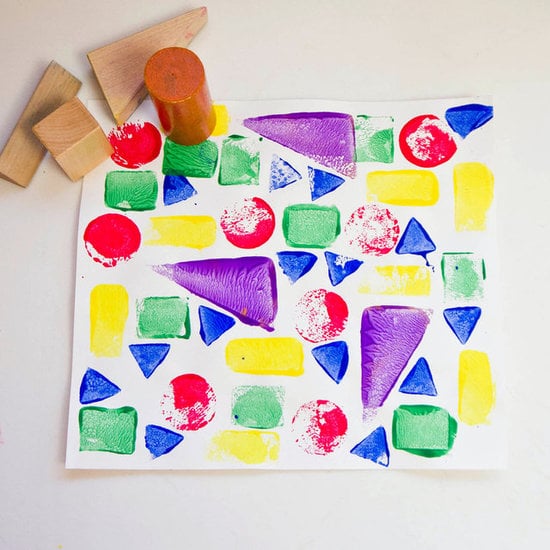 Wooden blocks aren't just for building. Use them to create colorful, geometric artwork [4] with this fun craft idea.
Photo: Sarah Lipoff
Decorate Paper Photo Frames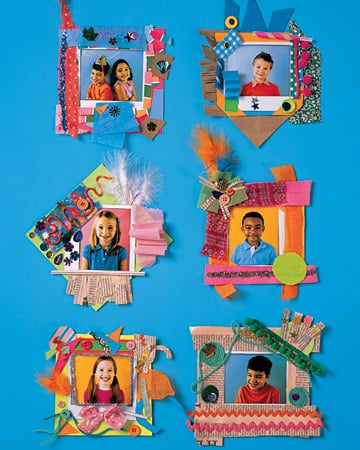 Make cute snapshots even cuter with this craft from Martha Stewart [5] that encourages creativity and utilizes all those bits of scrap paper around your house. Your child will hone fine motor skills [6] while cutting paper, and the sky's the limit for decorating these fun and simple frames.
Source: Anna Williams, courtesy of Martha Stewart Living [7]
Make Bubble Wrap Paint Prints
If you're like me, you order everything from diapers to light bulbs online. Instead of tossing the bubble wrap in each package; upcycle it. These bubble wrap prints [8] yield fun results (as do the pops that are guaranteed to occur in the process!).
Photo: Sarah Lipoff
Blow a Bubble Paint Creation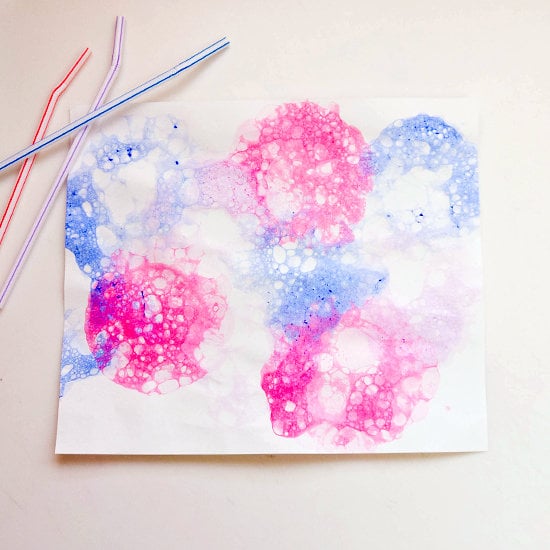 Your little one will love blowing colorful bubbles to create this popping craft [9]. And this craft is perfect for doing outdoors on a hot afternoon.
Photo: Sarah Lipoff
Make Finger Paint That You Can Eat!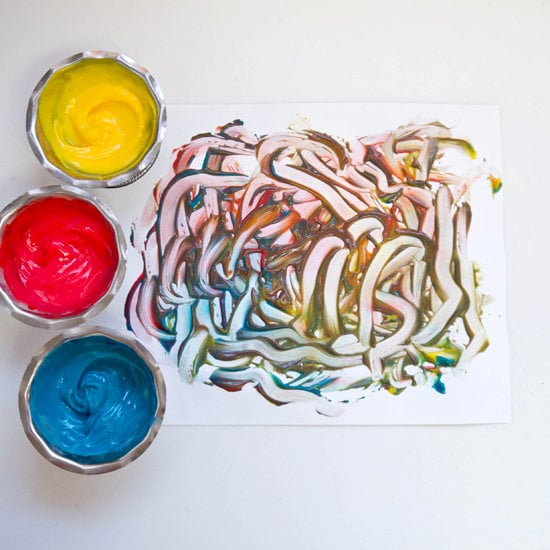 The things that little kids opt to put in their mouths never ceases to amaze. Finger painting becomes toddler proof [10] when it's made with pudding and a few drops of food coloring.
Photo: Sarah Lipoff
DIY Play Dough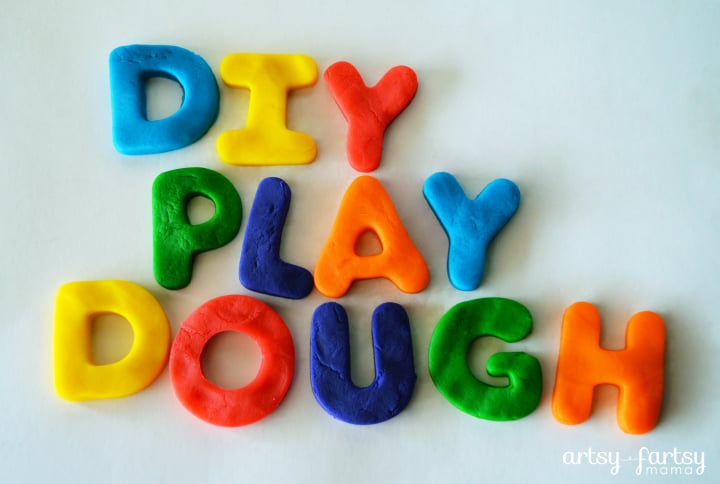 Every mom needs a play dough recipe in her arsenal for rainy days, and this basic version [11] is just that.
Source: Artsy Fartsy Mama [12]
Play Dress-Up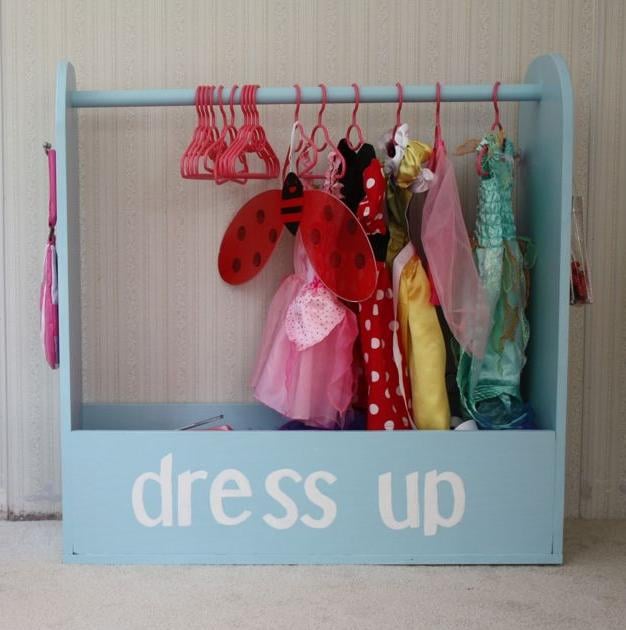 Pull out all the play clothes, along with some of Mom's high heels, Dad's old sporting equipment, and whatever else you can find, and let your little kids create the craziest outfits they can imagine. And if you have a handyman or woman on the premises, then dare them to build this adorable dress-up storage container [13].
Source: Ana White Homemaker [14]
Make Safari Cupcakes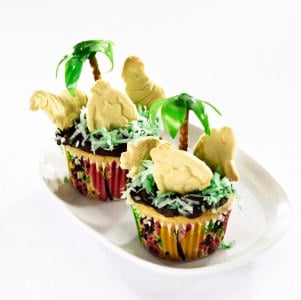 Get creative in the kitchen with this easy-to-follow recipe for safari cupcakes [15]. The trees are made from fruit leather, and the animals are ordinary animal crackers.
Source: Essential Everyday [16]
Make Paper-Bag Puppets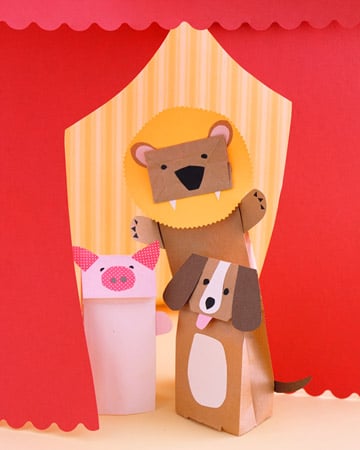 These can be as complicated or as simple as you want them to be, and the beauty of paper-bag puppets is that you really don't need any fancy supplies other than staples (this part's just for the parents, of course). Check out Martha Stewart's tutorial on how to make these adorable animal puppets [17].
Source: Martha Stewart [18]
Make Life-Size Paper Dolls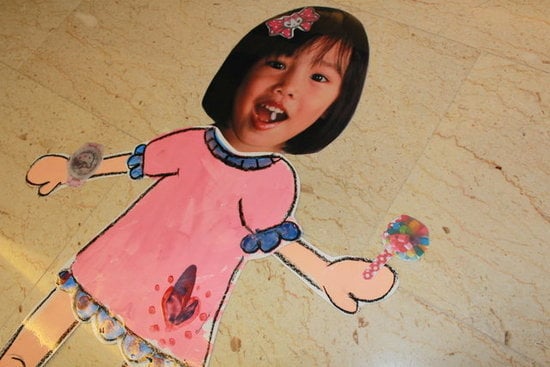 Forget little dress-up paper dolls that can easily be lost after use, go big with life-size versions [19] that your tot can play with day after day. We can't think of a toddler who wouldn't get a kick out of decorating a life-size version of themselves!
Source: Hazelnutt House [20]
Have a Rock-Painting Party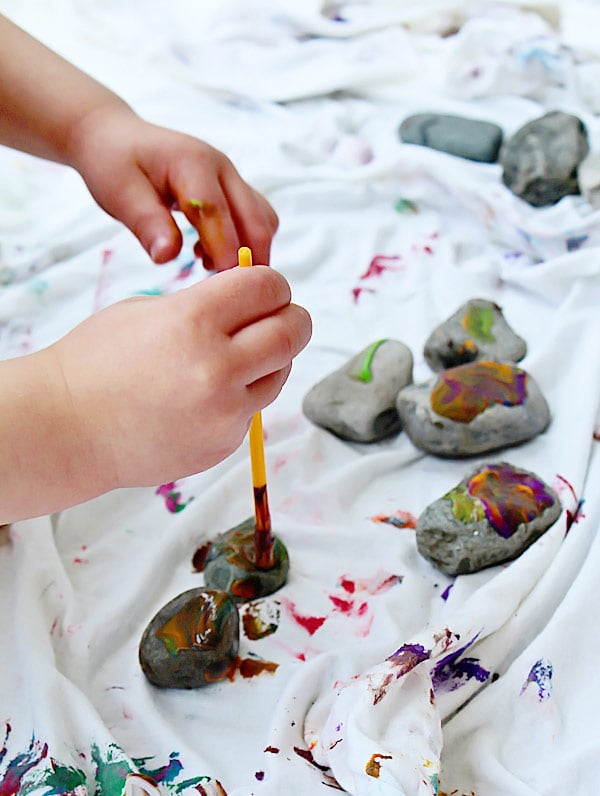 Many toddlers have an (odd?) fascination with rocks. Find a new use for your kiddos' collection by painting them [21]. Let your kids get creative by mixing colors, and give toddlers smaller brushes to work on fine motor skills!
Source: Sweet Happy Life [22]
Build a Fort or Tent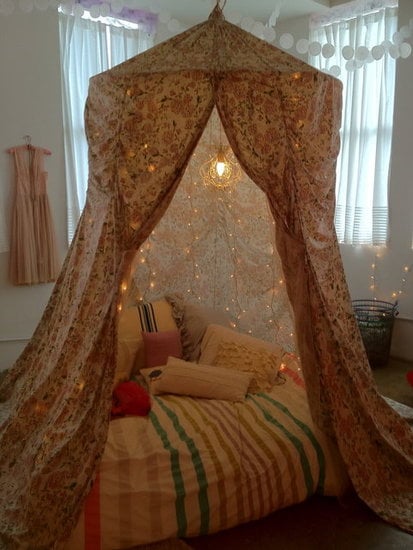 For some good, old-fashioned fun, hit the linen closet and construct a fort or tent with sheets and pillows. The process of creating the hideaway is only the beginning; as once they're done with the hard work, playtime can begin!
Photo: Lisa Horten
Create Art For Grandparents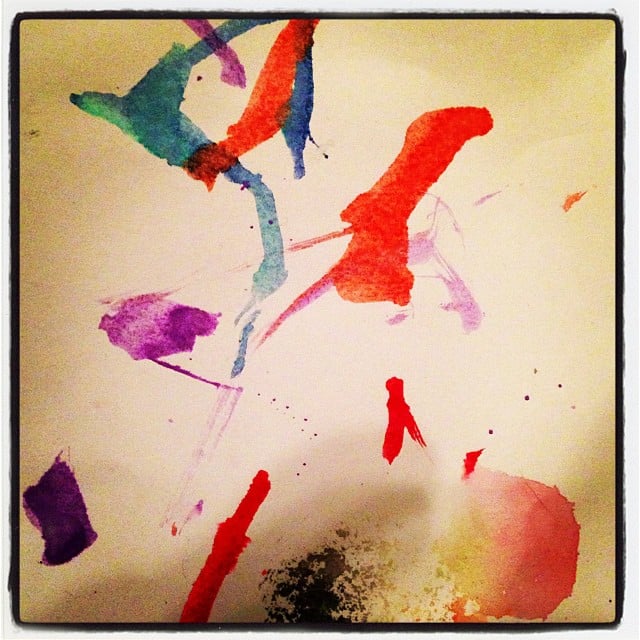 Nothing will make Grandma and Grandpa happier than receiving a package with your toddler's original artwork! Ship paper pieces ("signed" by the artist, of course) in mailing tubes. Or work that technology and transfer a piece to a postcard, magnet, notecard, or mug. These days, the art-sharing and gift-giving possibilities are endless!
Source: Instagram user lhorten
Make Some Goop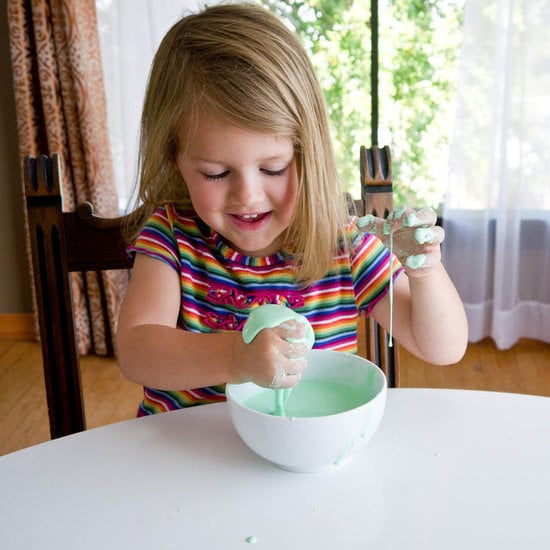 No, we're not talking about Gwyneth Paltrow [23]'s site, but some slimy, silly concoction that only requires three ingredients [24].
Photo: Sarah Lipoff
Who Needs a Pool to Go Swimming?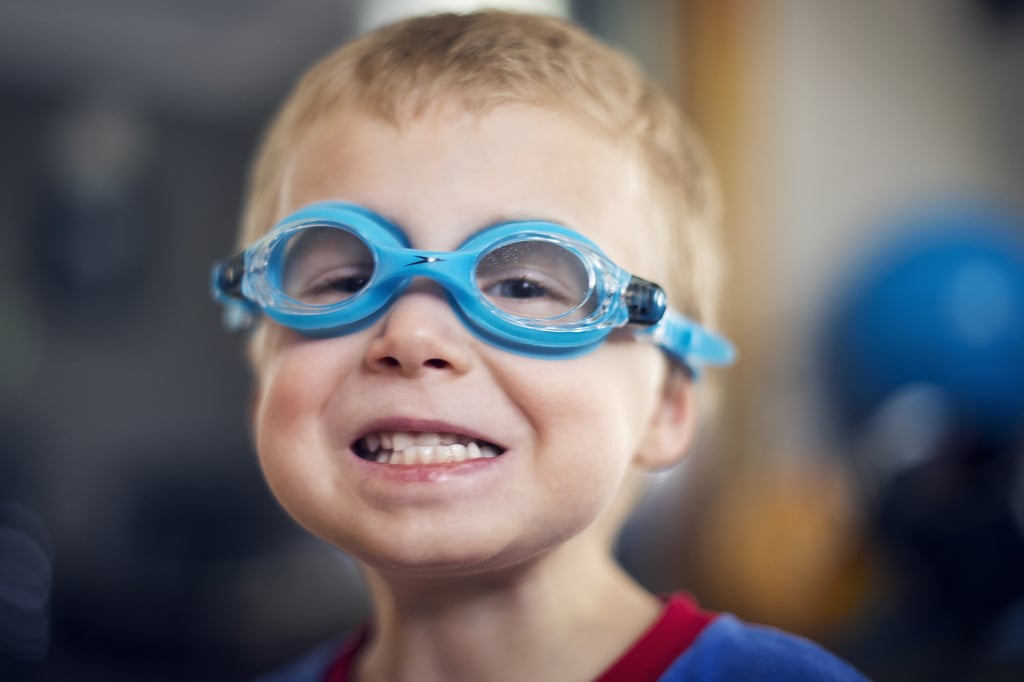 Gear the kids up in goggles and a swimsuit for some splish-splash time in the tub. Not only is it a fun activity, but the kids will also be squeaky clean afterward.
Source: Flickr user bengrey [25]
Create a Race Car Track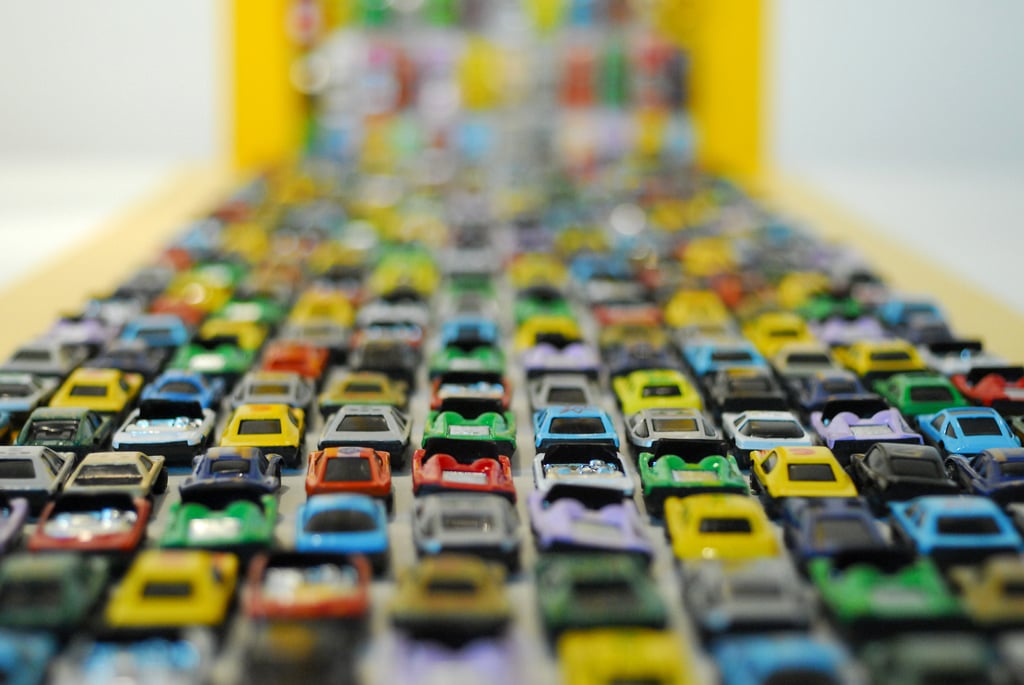 Using masking tape, create a "race track" for kiddie cars to zoom throughout the house. Be imaginative with walls, rugs, and obstacles — just be careful around delicate wallpaper and painted walls.
Source: Flickr user roxanne jo mitchell [26]
Have a Dance Party
Crank up your tot's favorite tunes, and get your respective grooves on. Added bonus? It's a family workout (without feeling like one).
Source: Flickr user Devon D'Ewart [27]
Whip Out the Swiffer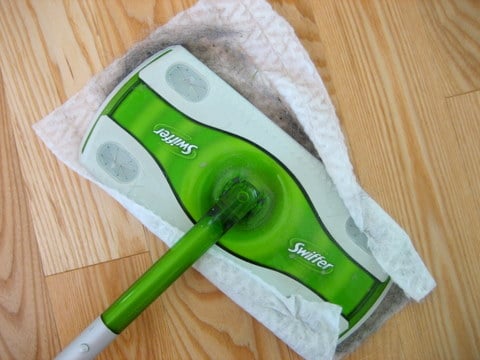 We're not exactly sure why toddlers think that Swiffers are so much fun, but they seem to have a cult following amongst the 4-and-under set. We'll never turn down a helping hand when it comes to housework!
Take a Hike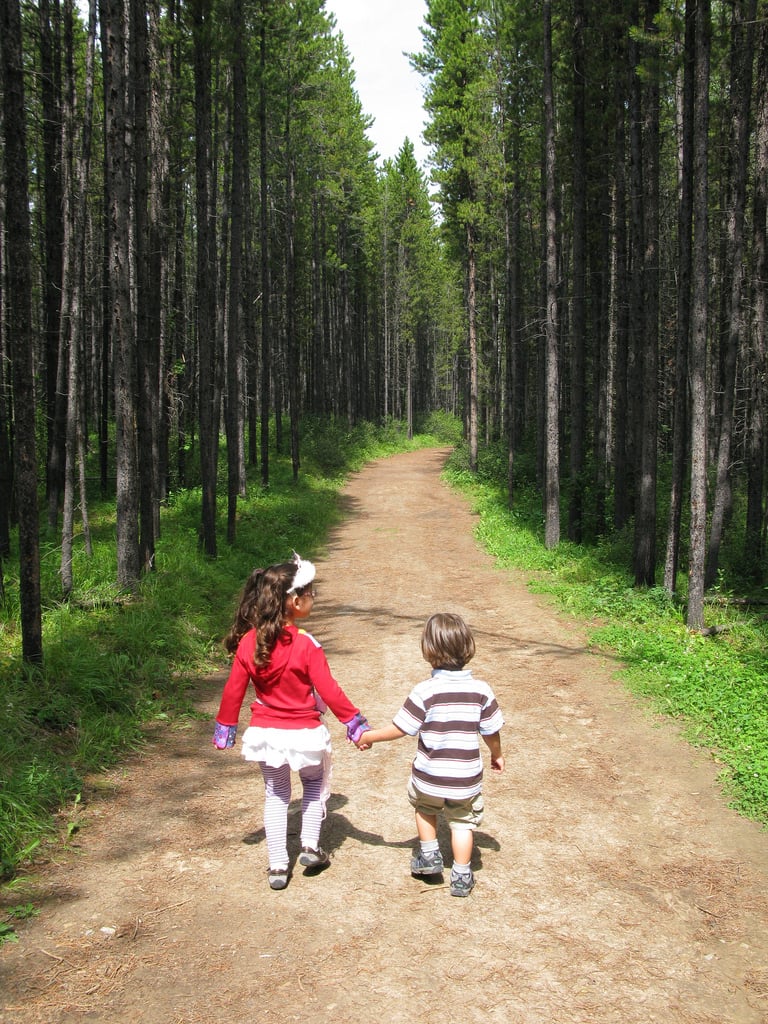 Head outdoors with a local "hike," which can also consist of an easy stroll around the block, depending on your kids' ages. A scenic stroll is just the way they can get their energy out and explore Mother Nature. It's the perfect opportunity for teaching them about plants and flowers, too.
Source: Flickr User courosa [28]
Feed the Ducks
Pack up the kids, head to the park, and feed the ducks. With just a roll of bread, you and the kids are guaranteed endless entertainment, not to mention giggles. You can even make a half-day trip of it, packing a lunch and hanging by the playground.
Source: Flickr User j_lozinski [29]
Play With Sidewalk Chalk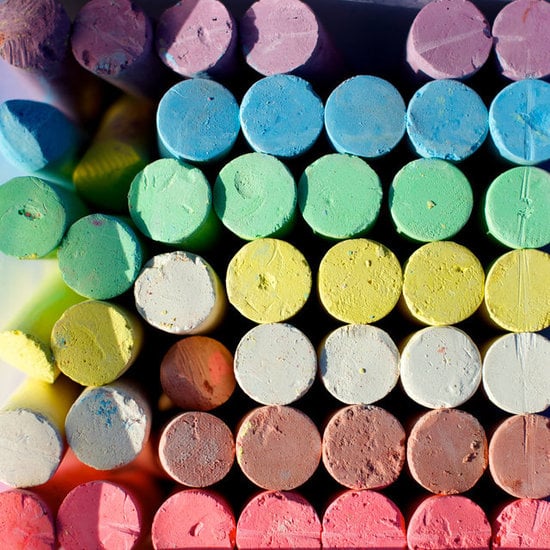 One bucket of sidewalk chalk will lend itself to hours of entertainment and tons of learning opportunities. All you need is a concrete space, a wild imagination, and a hose for cleanup. Try these five ideas [30] to start with.
Source: Flickr User dhanlian [31]
Make Chalk Spray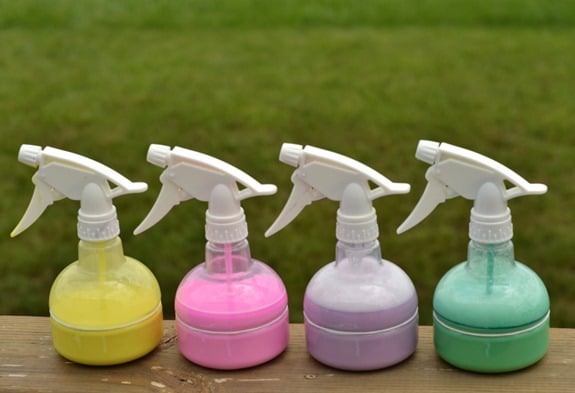 Sure, the kids can play with sidewalk chalk this Summer. But why not switch it up a bit and let them spray their chalk. By simply mixing paint, water, cornstarch, and soap [32], they'll have a unique formula that's fun to spritz on the driveway and sidewalk.
Source: Infarrantly Creative [33]
Make a Trike Car Wash
With little more than some PVC pipe and a garden hose, you can transform your driveway into a car wash for small tricycle riders. [34] Alternately, go the easy route and just spritz them with the wave of a garden hose!
Source: Lowes [35]
Play Dress-Up With Face Paint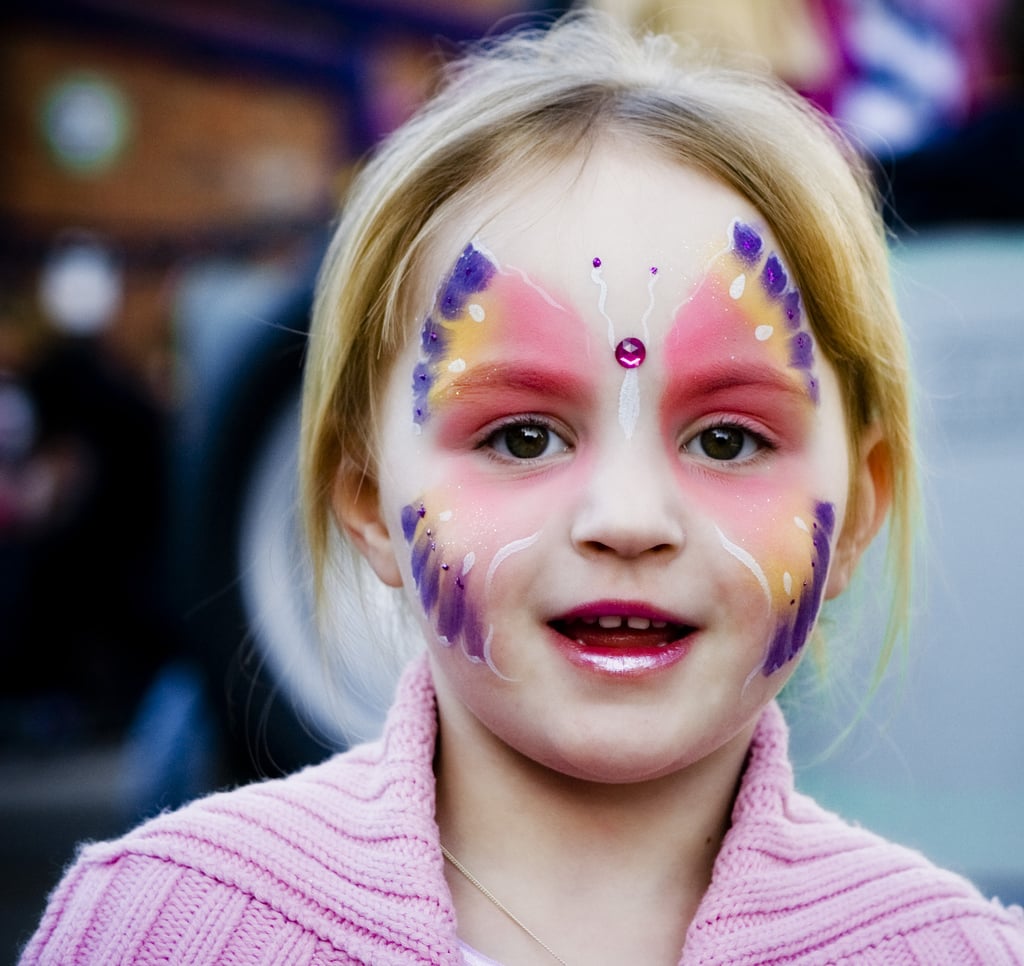 Turn the kids into their favorite animals with face paint, glitter, and jewels. Don't worry if you're not a professional makeup artist, we have all the tips and tricks [36] you need to know.
Source: Flickr User Stuart Richards [37]
Make Ice Cream in a Coffee Can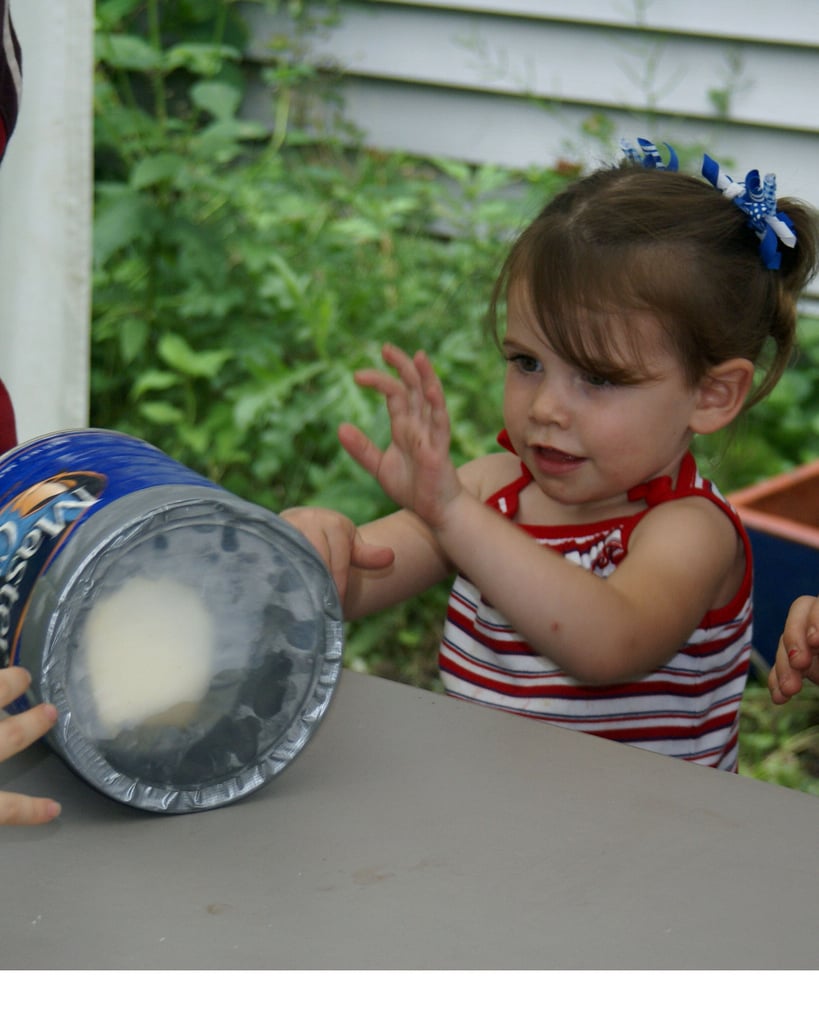 Avoid the mess of making ice cream inside with this fun and toddler-friendly activity. Simply mix the ingredients [38] and then have the kids roll the can back and forth!
Source: Flickr user jenniferschwalm [39]
Do Some Edible Popsicle Painting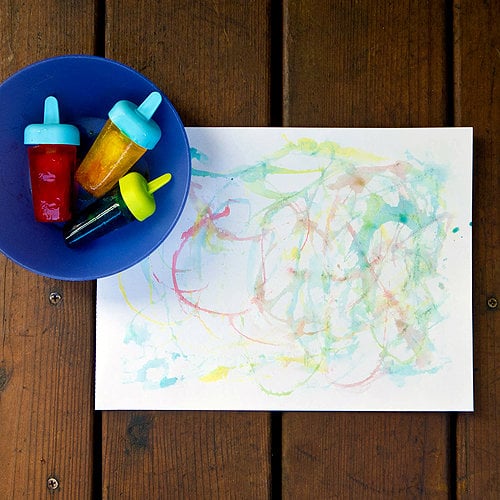 Beat the heat with this seriously easy and fun edible popsicle painting activity [40]. Make some popsicles the day before you know things are heating up, and you're ready for a Summer painting adventure.
Photo: Sarah Lipoff
Set Up an Obstacle Course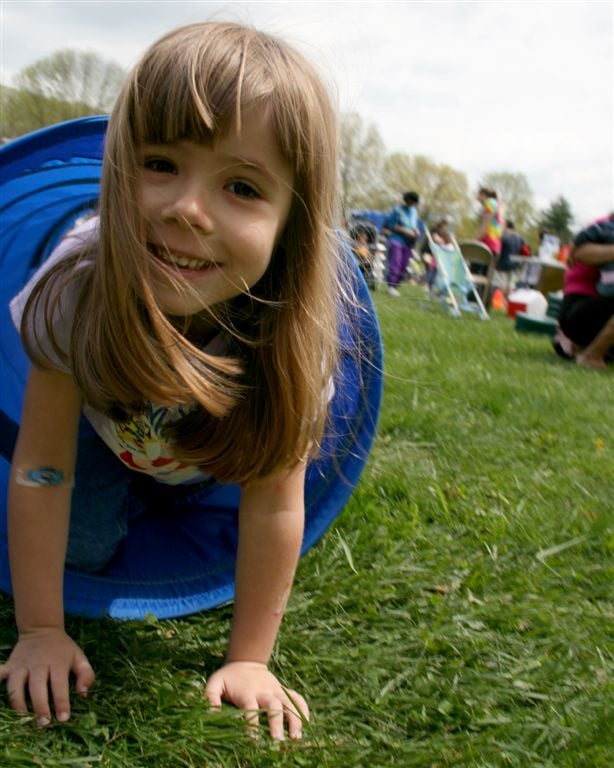 Engage gross motor skills and set your kids off onto a high-action outdoor adventure. Using objects you already own (ropes, tubes, and beams), you can create a backyard course that tests their agility and will keep them entertained for hours. It also makes an affordable party theme, too!
Source: Flickr User Cayusa [41]
Decorate Cookies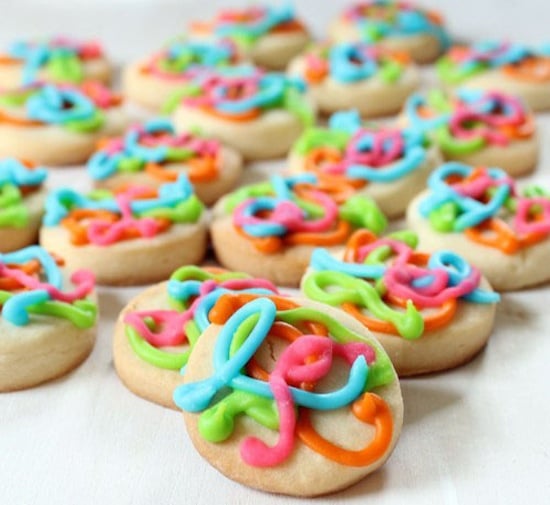 No need to wait until Christmas; bake up these gooey sugar cookies [42] and let the tots decorate. Use cookie cutters, food coloring, and sprinkles to make each cookie unique.
Source: Flickr User thedecoratedcookie [43]
Plant a Garden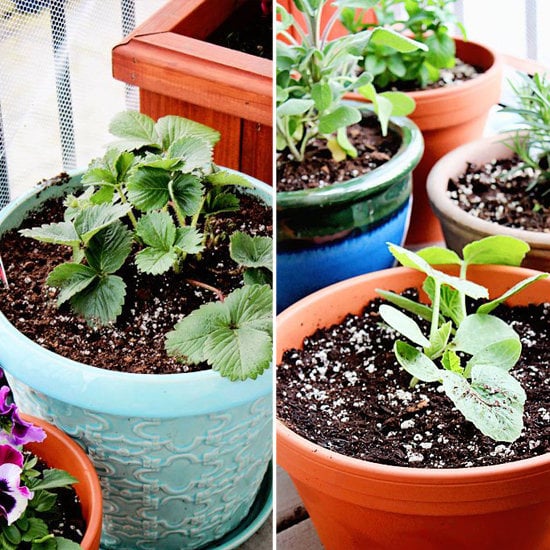 Get outside and get gardening. Starting a garden [44] is a great way to teach the kiddos about fresh food and get them cooking later on. Between the watering and the weeding, a garden will keep them occupied all Summer long. If all goes as planned, they'll have a pumpkin come Fall!
Source: Sweet Happy Life [45]
Go Fountain Jumping
Plan a day of visiting park fountains and splash pads to keep the kids cool. Each pad is different, providing tots with tons of different ways to play.
Source: Flickr user cody [46]
Ice Eggs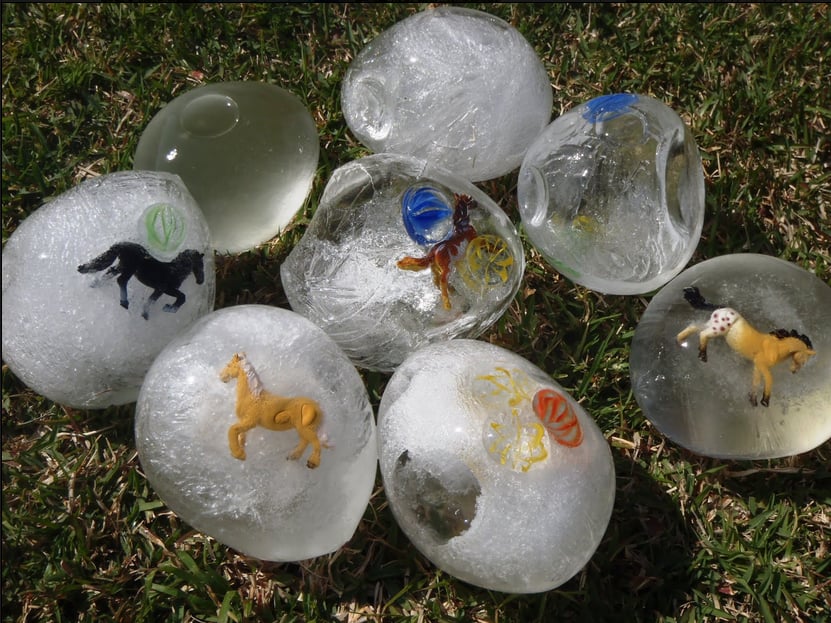 You can create a world of discovery for your tot with these ice eggs [47]. The night before a warm day, simply fill a balloon with water and add in a small toy or two. Send the kids outside to examine them and see what objects they can find.
Source: A Little Learning For Two [48]
Fill the Sink With Bubbles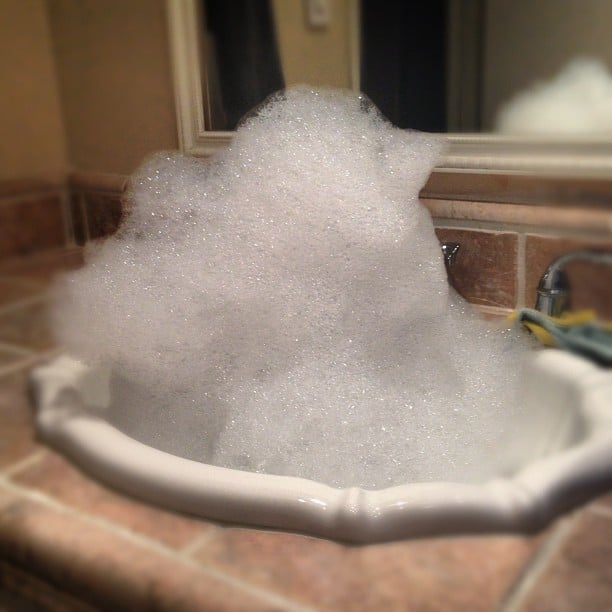 Fill up a sink with water and bubbles, grab a stool, and watch your tot be amused for hours. Even better? Give her a few plastic cups, spoons, and measuring cups to play with in the bubbles, and she'll have an absolute blast.
Source: Flickr user koka_sexton [49]
Play With a Box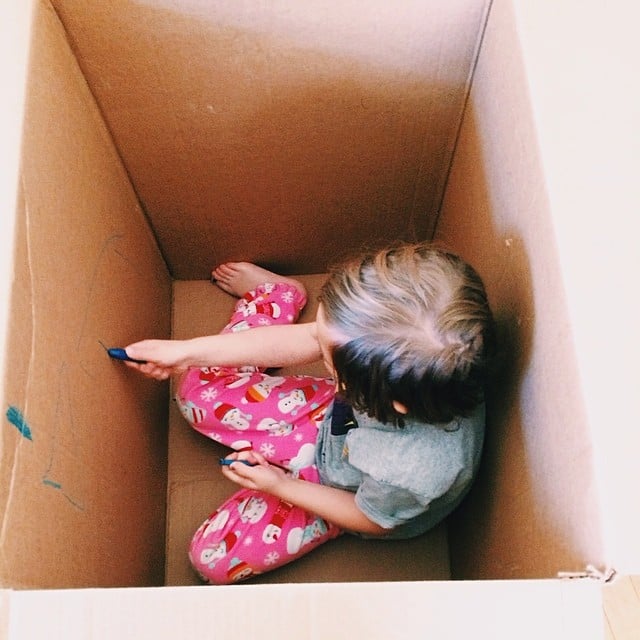 Got a few extra boxes lying around? Turn them over to your child, and watch his imagination take off. Need a little inspiration? Check out these clever cardboard box projects [50].
Source: Instagram user elizabethhaase [51]
Collect Bugs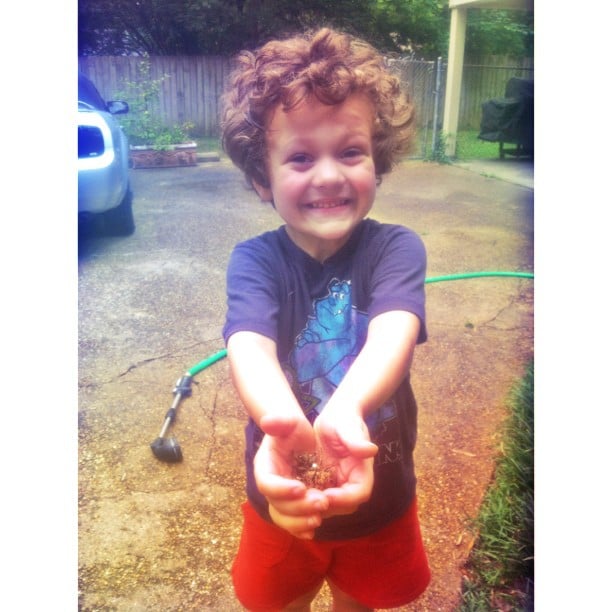 They may give you the heebie jeebies, but your tots will delight in an afternoon spent chasing ants, caterpillars, and worms around the yard.
Source: Instagram user avedelmart [52]
Go to the Library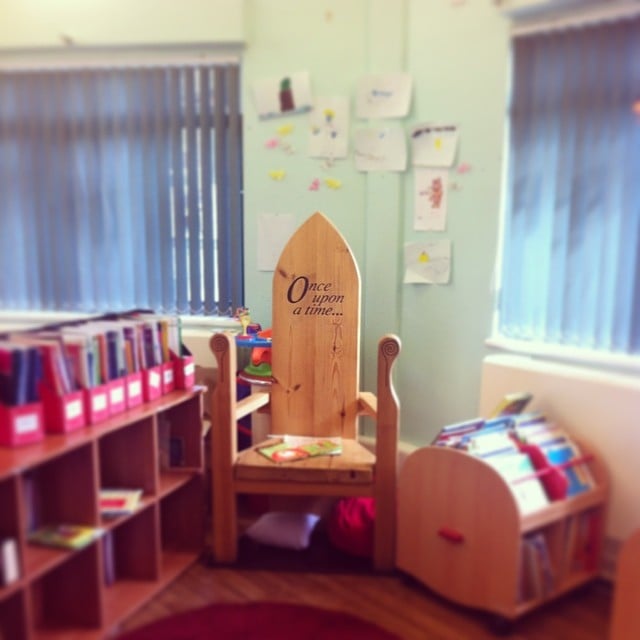 A visit to the library is one of the most underrated and timeless ways to spend time with your kids. Check out your local branch's schedule of storytimes and sing-a-longs, or just explore some undiscovered books.
Source: Instagram user selenecassidy [53]
Have a Tea Party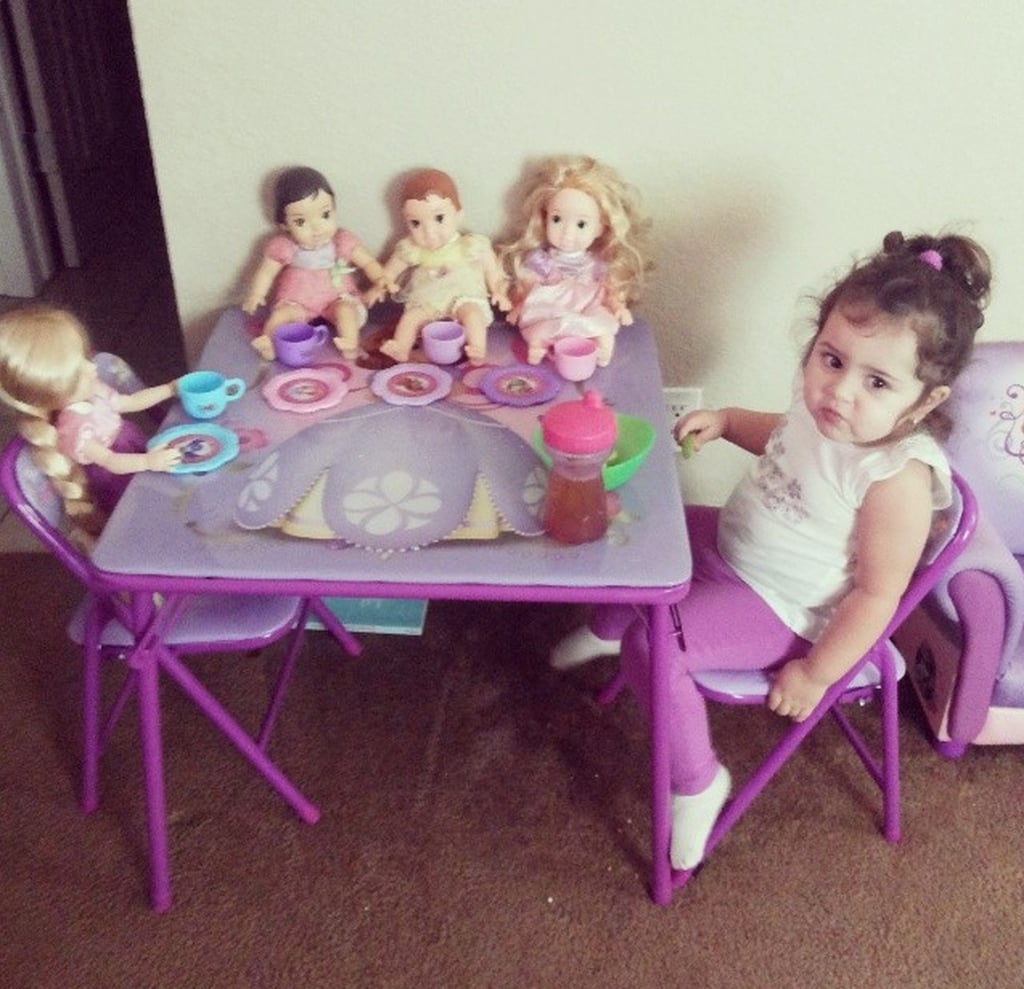 Tea parties are always a good time, as children love pretending to be civilized. And the best part is that boys and girls couldn't care less if their spot of tea is plain old water, as long as all their stuffed animals and baby dolls can join along.
Source: Instagram user vrnk_x3 [54]
Play in the Tub With Shaving-Cream Paint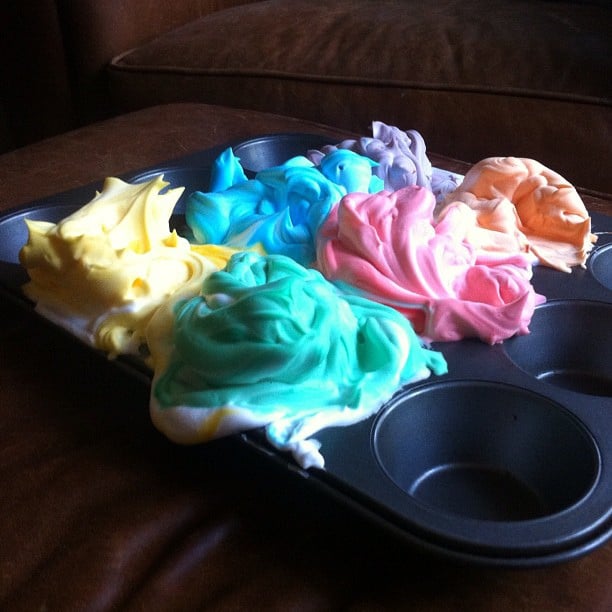 Fun to make, fun to play with, and easy to clean up, shaving-cream paint [55] lets your pint-size Picassos create their masterworks in the comfort of the bathtub. A muffin tin makes the perfect palette.
Source: Flickr user Sean Nash [56]
String a Few Beads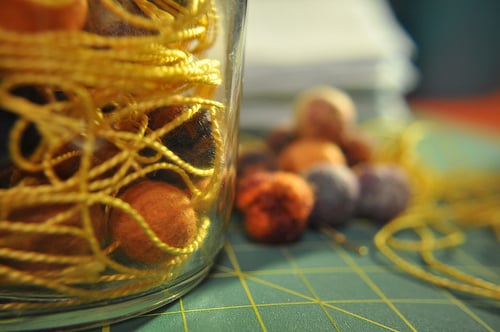 Gather random beads and lengths of colorful string to create bead necklaces, bracelets, or hanging window adornments. Threading beads can be frustrating for kids when the string keeps unraveling. Help by wrapping one end of the string with masking tape, creating a tape needle perfect for lacing beads!
Source: Flickr user Kim Love [57]
Get Organized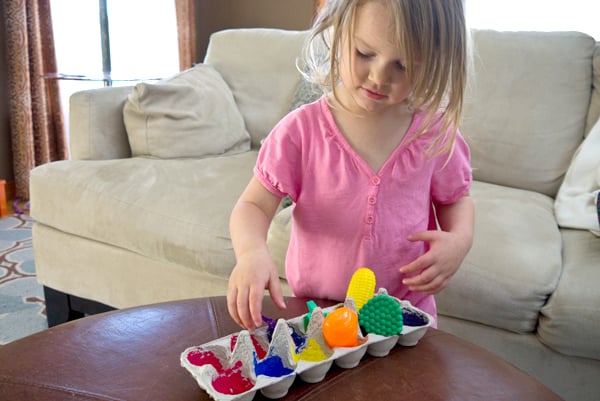 Simply paint the inside of a clean egg carton using various colors with your toddler. Painting alone hones fine motor skills, but once the carton is dry, invite your tot to find small items to place inside the cups, encouraging color theory development and pinching-and-grasping skills.
Photo: Sarah Lipoff
Get Out the Clothespins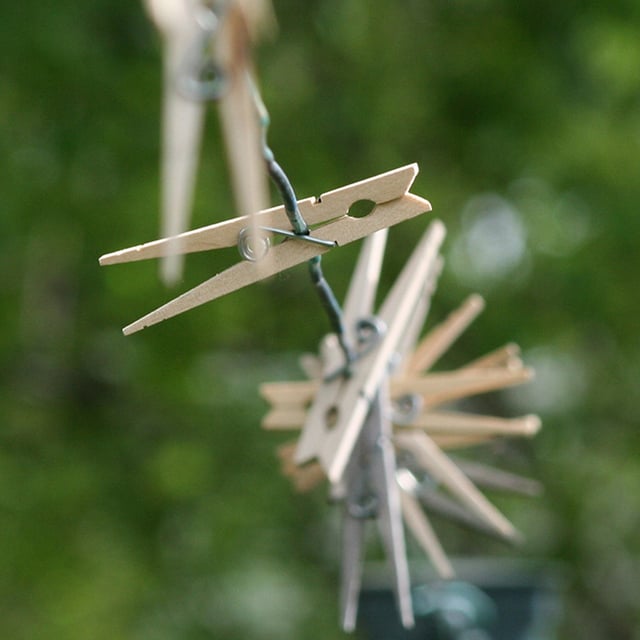 Squeezing open a clothespin is a wonderful way to build fine motor skills. The dexterity needed to open and then hang clothes requires concentration and skill. String up a clothesline — inside or out — and let your toddler hang away!
Source: Flickr user Kelley Conkling [58]
Read a Few Great Books
Your kids have been soothed by your voice since they were in the womb, so it's only natural that they love to hear you read. This special time together ignites their imagination, teaches patience between pages, and introduces little ones to worlds beyond their own.
Visit a Farm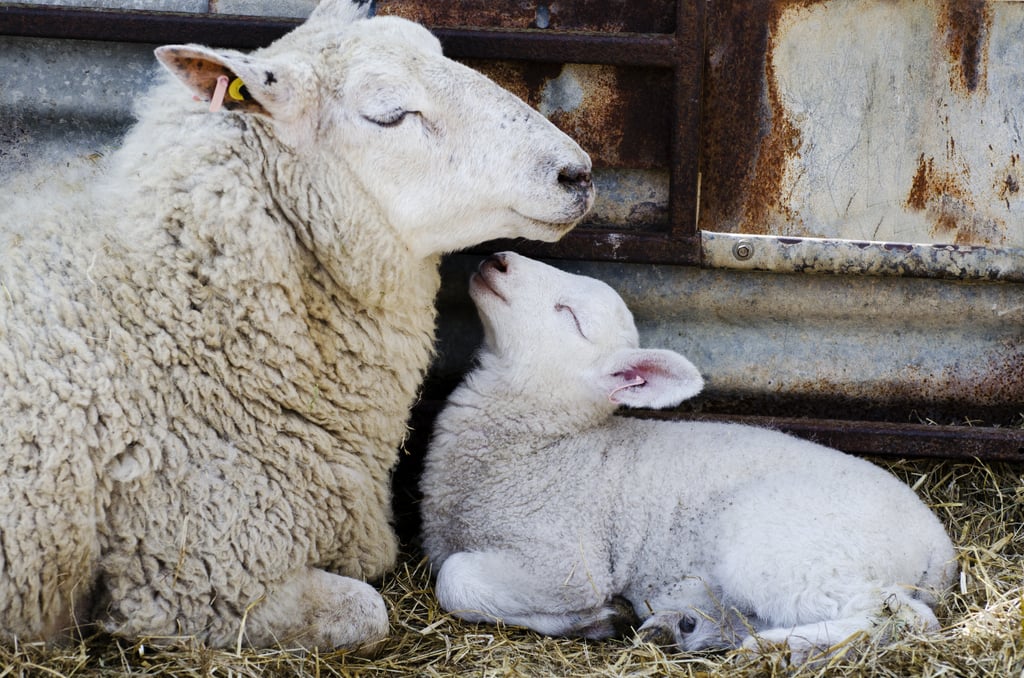 Going to the zoo is always fun, but the smaller and more intimate nature of a real working farm is likely to appeal to younger kids.
Blow Bubbles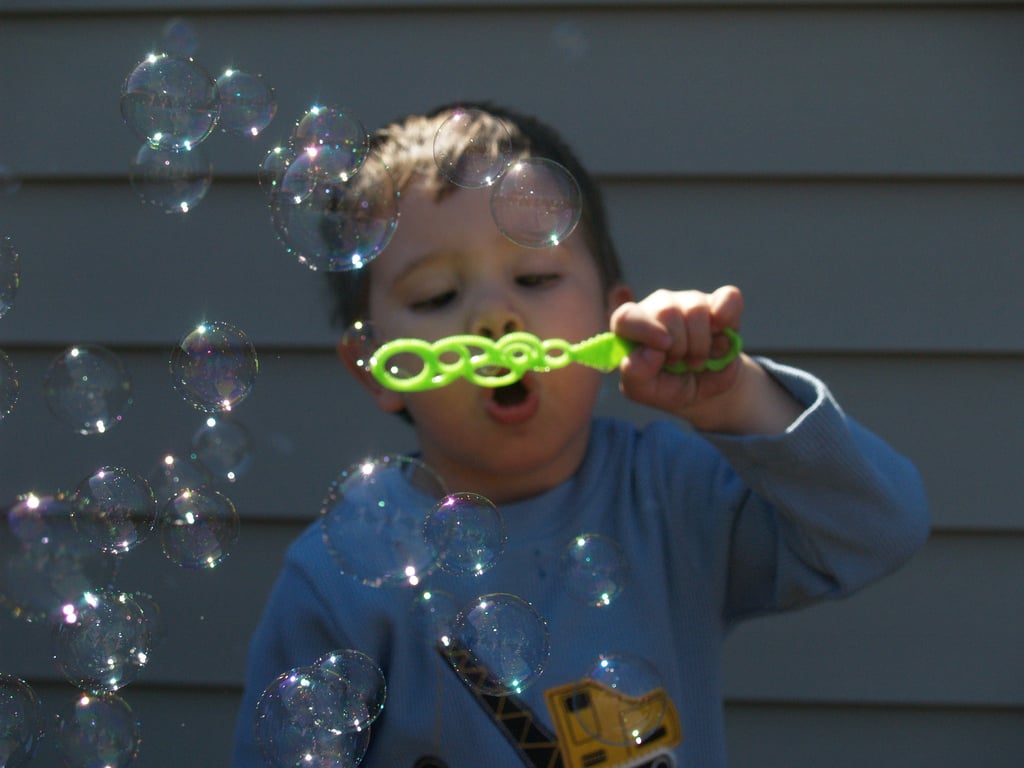 No explanation required!
Source: Flickr user Erin Riggs [59]
Explore a New Park or Playground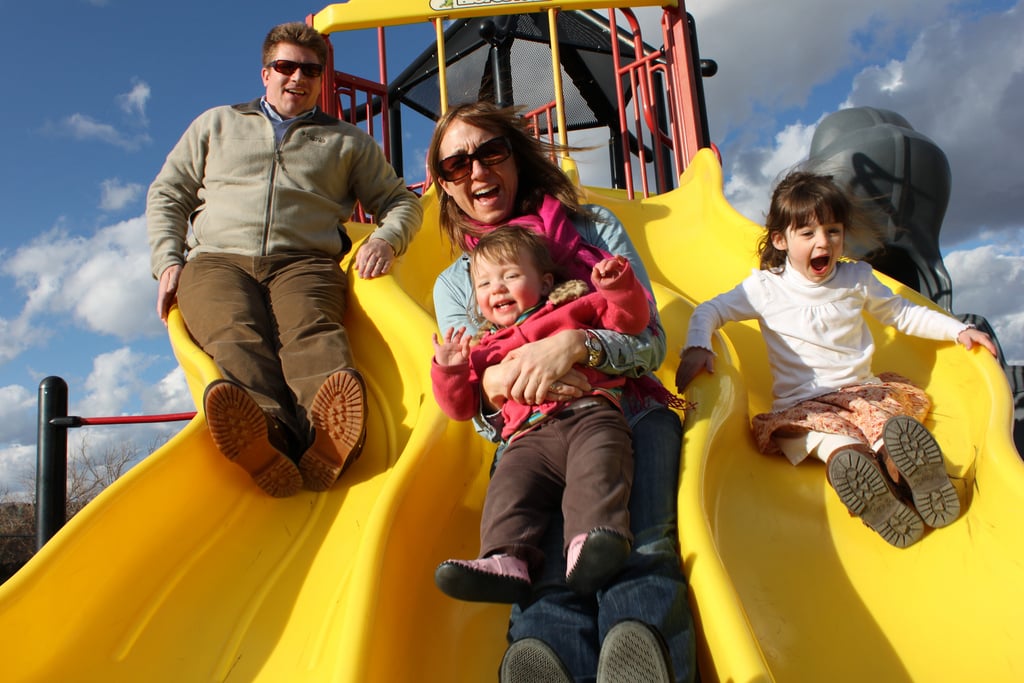 Spend your day swinging, sliding, and running around at the local playground. Pack a blanket or two so kids can nap in the sun.
Source: Flickr user David Evans [60]