Some baby and toddler milestones come naturally, while others take a little extra effort on Mom and Dad's behalf. The transition from a crib to a "big-kid bed" often falls into the latter category. It takes long enough to get babies to get a good night's rest, then before you know it, it's time to introduce the bed, and a whole new world opens up. These 10 beds won't just make the idea of laying their heads to rest in a real bed acceptable, they'll make it fun!
Tractor Bunks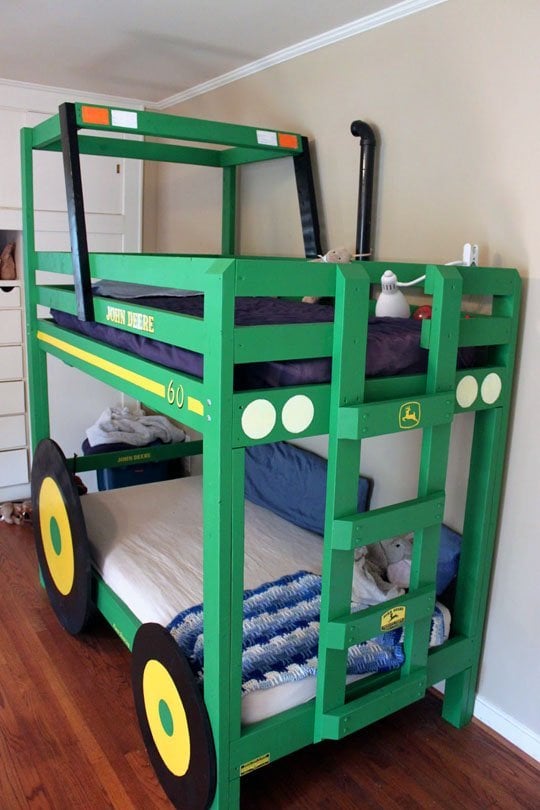 If you've got multiple kids sharing a room (or want to be prepared for future slumber parties), bunk beds are the best way to accommodate two kids while saving space. This John Deere-inspired tractor bunk [1] that was featured on Apartment Therapy would be a dream come true for your little truck lover.
Source: Apartment Therapy [2]
Tools of the Trade Twin Bed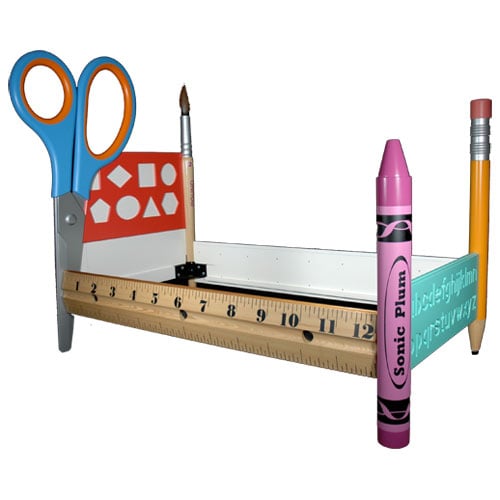 This one's a serious splurge at $6,500, but PoshTots' school-themed Tools of the Trade Twin Bed [3] just may lead to learning by osmosis!
KidKraft Boat Bed
Add a nautical touch to your tot's room with KidKraft's toddler boat bed [4]. Best of all? It sails in at less than $200 ($194 to be exact!)
Tropical Surf Shack Bunk Bed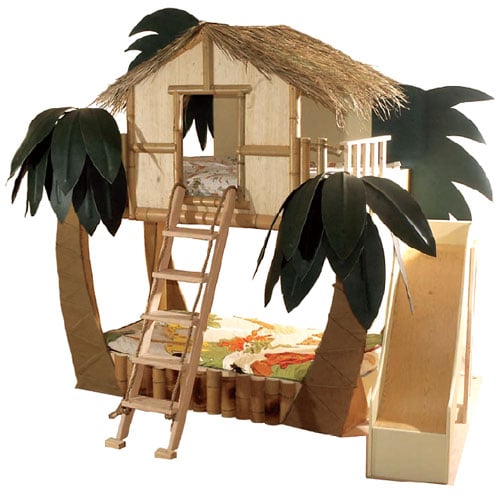 If the Tropical Surf Shack Bunk Bed [5] suits your style, be prepared for two things — sticker shock (it's $16,000 — yes, you read that right) and for your lucky tot to have the most enviable bed in the neighborhood.
Triceratops Headboard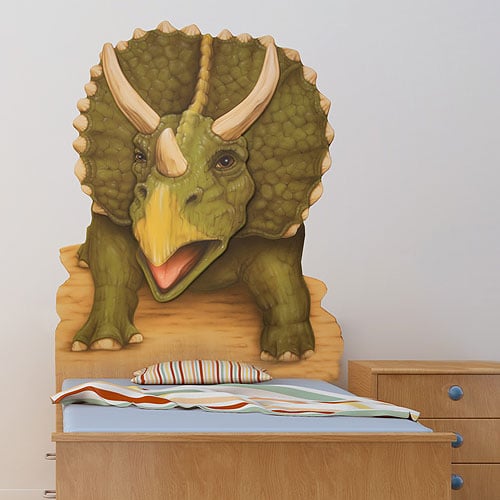 A Triceratops Headboard [6] ($1,560) all but guarantees dino-riffic dreams!
Cabana Bed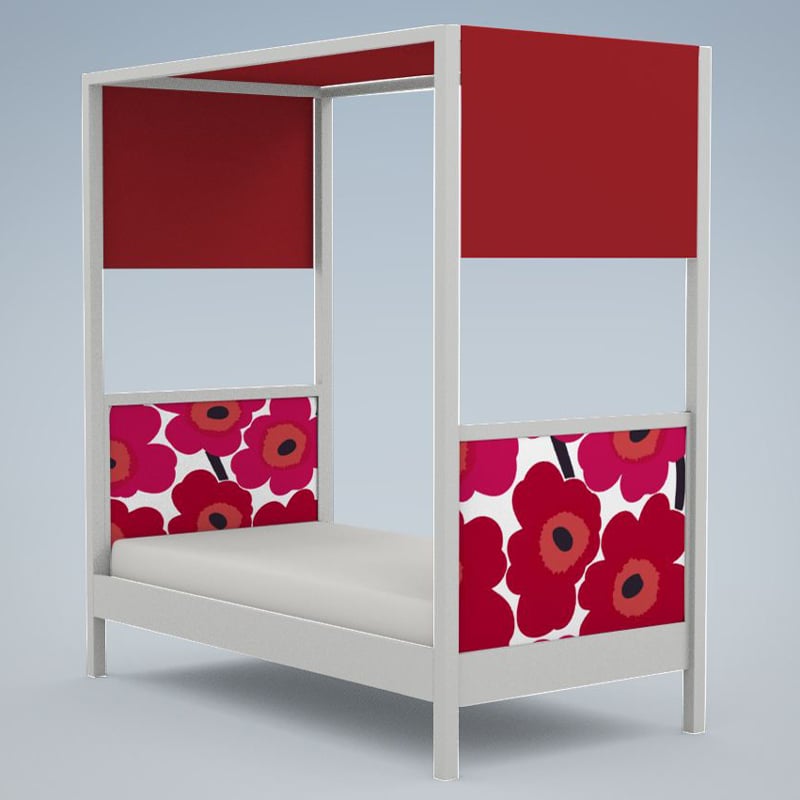 This completely customizable Cabana Canopy Bed [7] ($1,865) from Rosenberry Rooms makes a stylish statement and will last your little one well past her toddler years.
Little Tikes Pirate Bed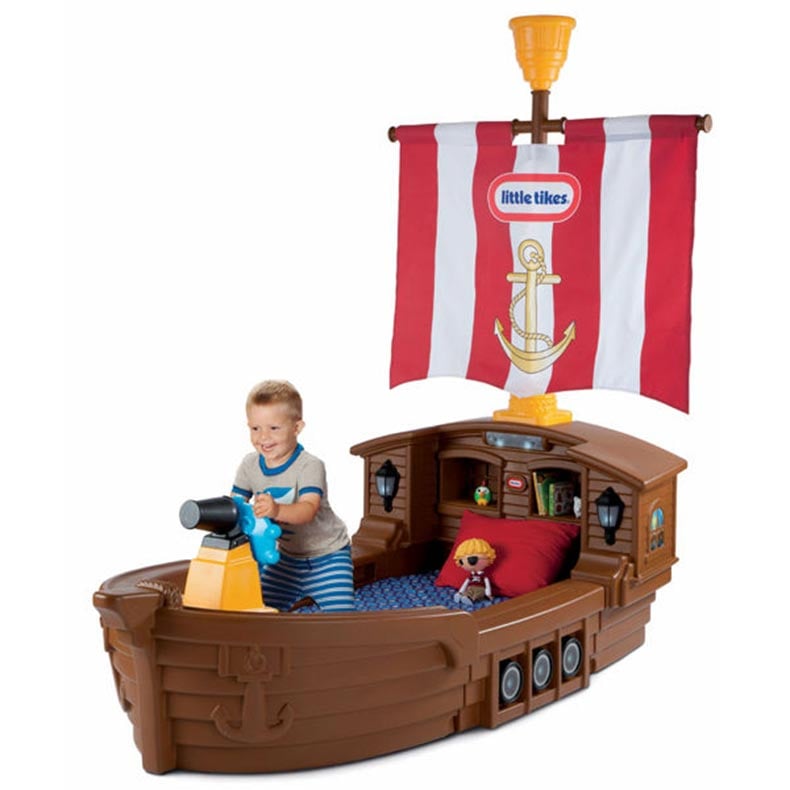 We have a feeling that Little Tikes' Pirate Bed [8] ($309) will be used as frequently for playtime as it is for sleep.
Princess Pink Roadster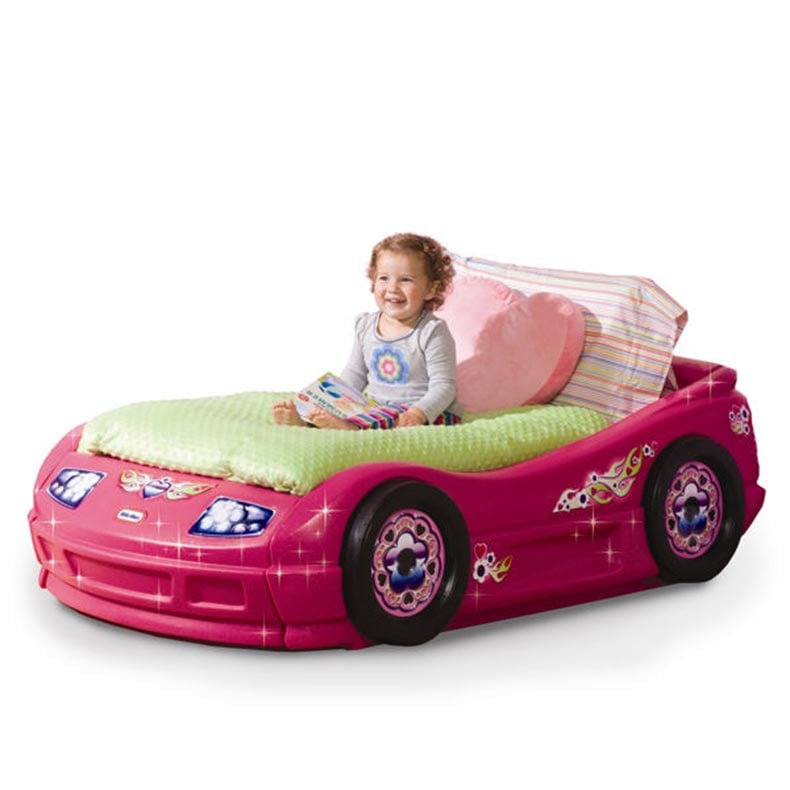 A high-octane bed that's designed just for her [9] ($250) from Little Tikes comes at a price that we can get behind.
Snorlax Custom Bed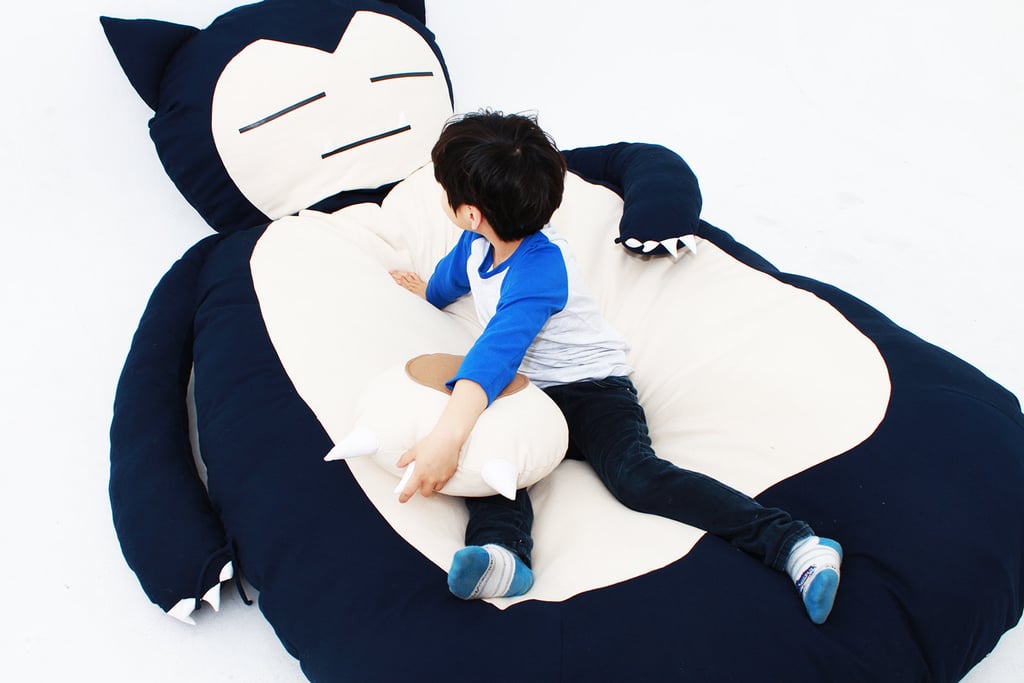 Perfect for parents who are willing to push the limits when it comes to what's expected in their kids' rooms, this "Snorlax" bed [10] ($288) is custom made in Korea.
Serena & Lily Georgina Headboard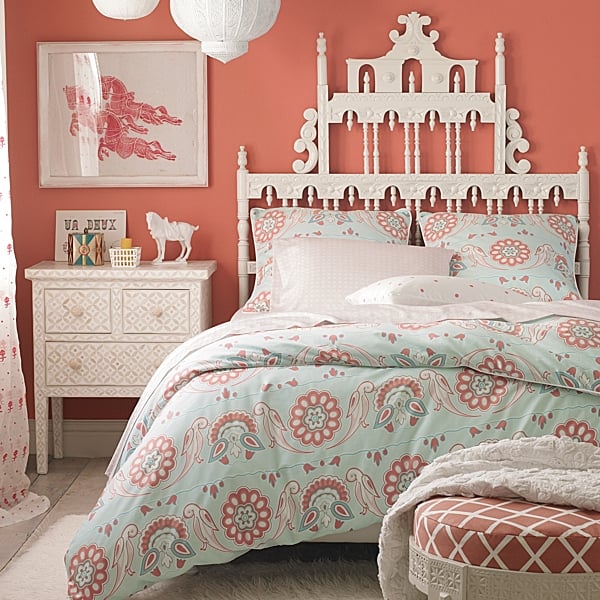 A superchic twist on the princess bed [11] (starts at $995) comes to us from Serena & Lily. The Georgina bed is inspired by a flea-market find.