Tori Spelling Discusses Family Vacations
Tori Spelling Talks Family Vacations: Have We Made Our Lives Too Kid-Friendly?
Like us on Facebook
We're excited to bring you a new post from ediTORIal by Tori Spelling, Tori's daily blog about everything from food and fashion to parenting and relationships. This week, Tori shares her thoughts on American vs. European vacation styles.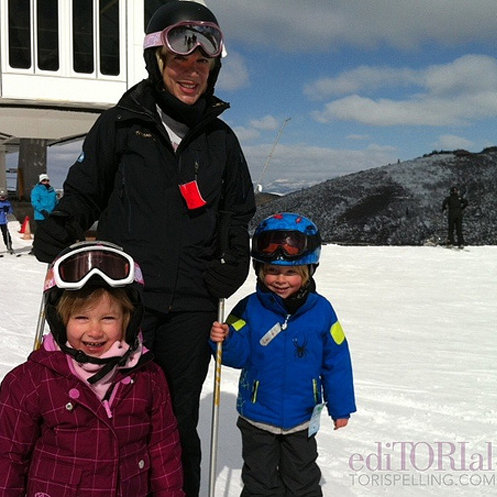 Mamas, I want your take on something. Dean and I have been going back and forth on whether or not we should go on a vacation alone — he wants to, and I refuse to go on any trips without the kids. I'm wondering, do you always bring the family, or do you ever go on vacations without the kids?

Related: Stella's Style, Palm Springs

Our conversation made me reflect back to a trip I took to Europe years ago. It seemed like Europeans did everything with their kids, and their children were also much more cultured than American children. Unlike American kids, they really engaged in conversations with adults and had no need for Game Boys or iPads. In Sardinia, I saw two kids playing chess on the beach next to their parents who were reading!

European kids are treated more like little adults: no kids menus, no kids pools. It makes me wonder, why do we, as Americans, seem to create a separate culture for our kids? Have we made our vacations family-friendly at the cost of being relaxing for the adults?

It seems like Europeans bring their kids everywhere so effortlessly. Is there a way to blend a family vacation while still feeling like you've had your adult time?

I'd love to hear your thoughts on this topic below!

More great articles from Tori Spelling:
Foodista: Pudding Parade
Ski Trip PicTORIal
Bring It Back: Vintage Lunch Boxes
Reinventing Traditions: Shabbat Dinner
Fashion Forward: NY Fashion Week Street Style