When it comes to playtime in the United States, we know that our little ones will make do with anything from a specialty Lego set [1] to a cardboard box [2]. But what do children in Nicaragua play with? What's the must-have item in Thailand? Italian photographer Gabriele Galimberti set out to answer these questions in the new book Toy Stories: Photos of Children From Around the World and Their Favorite Things [3] ($30).
The idea of capturing children with their most prized possessions came to Galimberti more than four years ago. One afternoon, the professional photographer received a request from a friend to take photos of her daughter, Alessia.
"I went to their house, a big farm in the Tuscan countryside, and I found Alessia playing with the cows," Galimberti recalls. "She was feeding the animals using her little toys. I asked her to put all the toys on the floor and to pose for me there, together with the cows." The final photos were beautiful.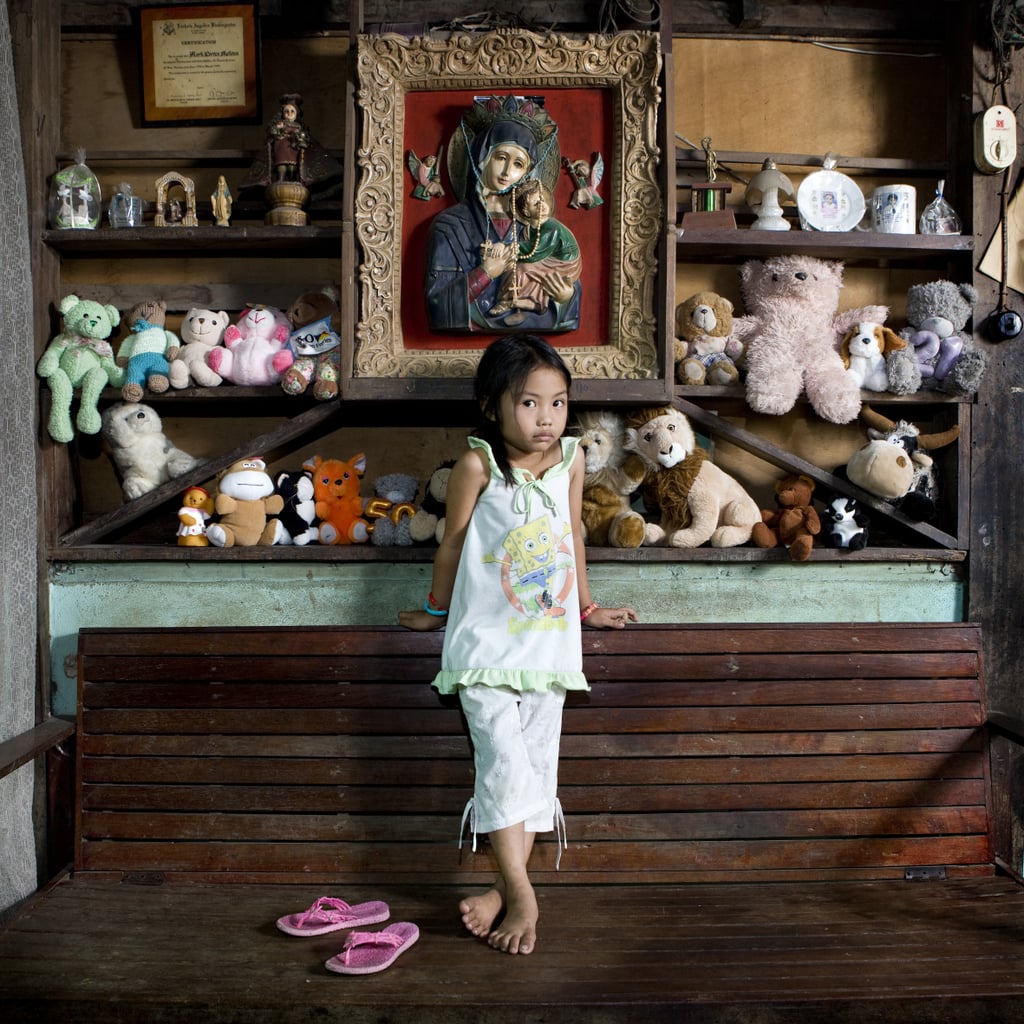 A few months after his photo session with Alessia, Galimberti was given a dream assignment. A photographer for D la Repubblica, Galimberti would spend two years traveling the world for a story about Couchsurfing [4].
"I was publishing a portrait of the Couchsurfer that was hosting me that week and writing their stories," Galimberti says. Remembering the photo he took of Alessia, Galimberti decided to add a personal project that would feature children with their favorite toys.
To find his models, Galimberti simply reached out to his hosts to see if they had any children, relatives, or neighbors who would want to participate. After that, it was up to Galimberti to get the children to play along, which was actually quite easy.
"I was really surprised to see how easy it was for children to understand my project," Galimberti says. To earn their trust, Galimberti would simply sit and play with the tots. If they needed more convincing, he would show them the portraits he had already taken.
Source: Gabriele Galimberti/INSTITUTE [5]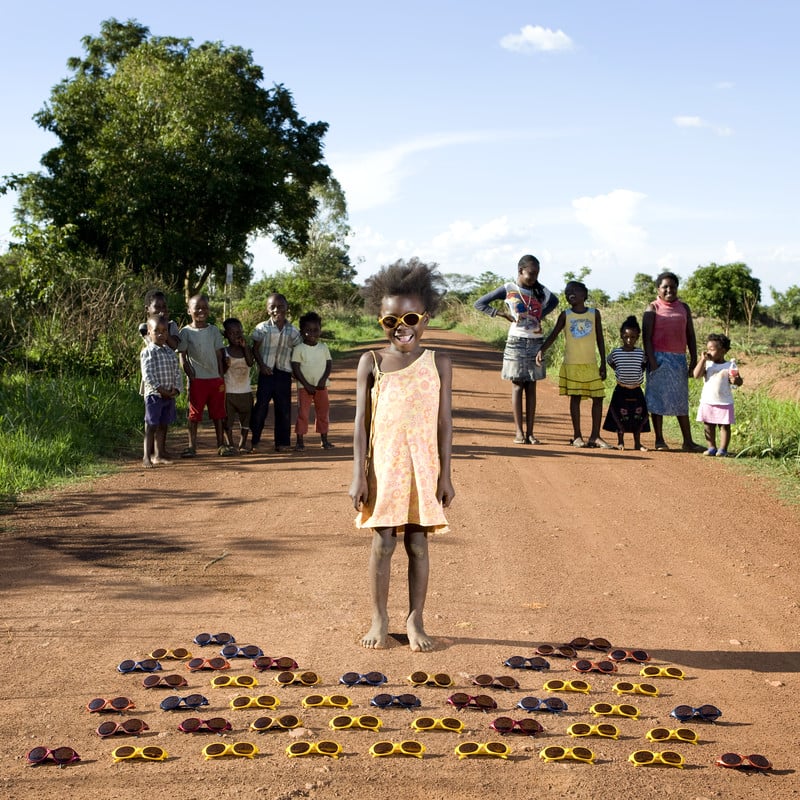 In addition to their favorite toys, the children came with special stories about their prized possessions. There was one moment in particular that Galimberti found extremely memorable.
"I was in this little village in the north part of Zambia, a place where there is almost nothing," Galimberti recalls. "No electricity, no running water, and of course no toy stores." For these children, Galimberti notes, playtime means running outside with other kids and creating toys out of the things they find in nature. He had all but given up hope on finding a suitable subject, but luck — and perhaps a not-so-secure truck — was on his side.
"Maudy had found a box full of sunglasses on the ground along the main road," Galimberti says, noting that the box most likely fell off a truck, "so all the children of the village were playing with these glasses." The children were delighted to have something other than sticks and stones to play with, even if it wasn't a typical toy.
Source: Gabriele Galimberti/INSTITUTE [6]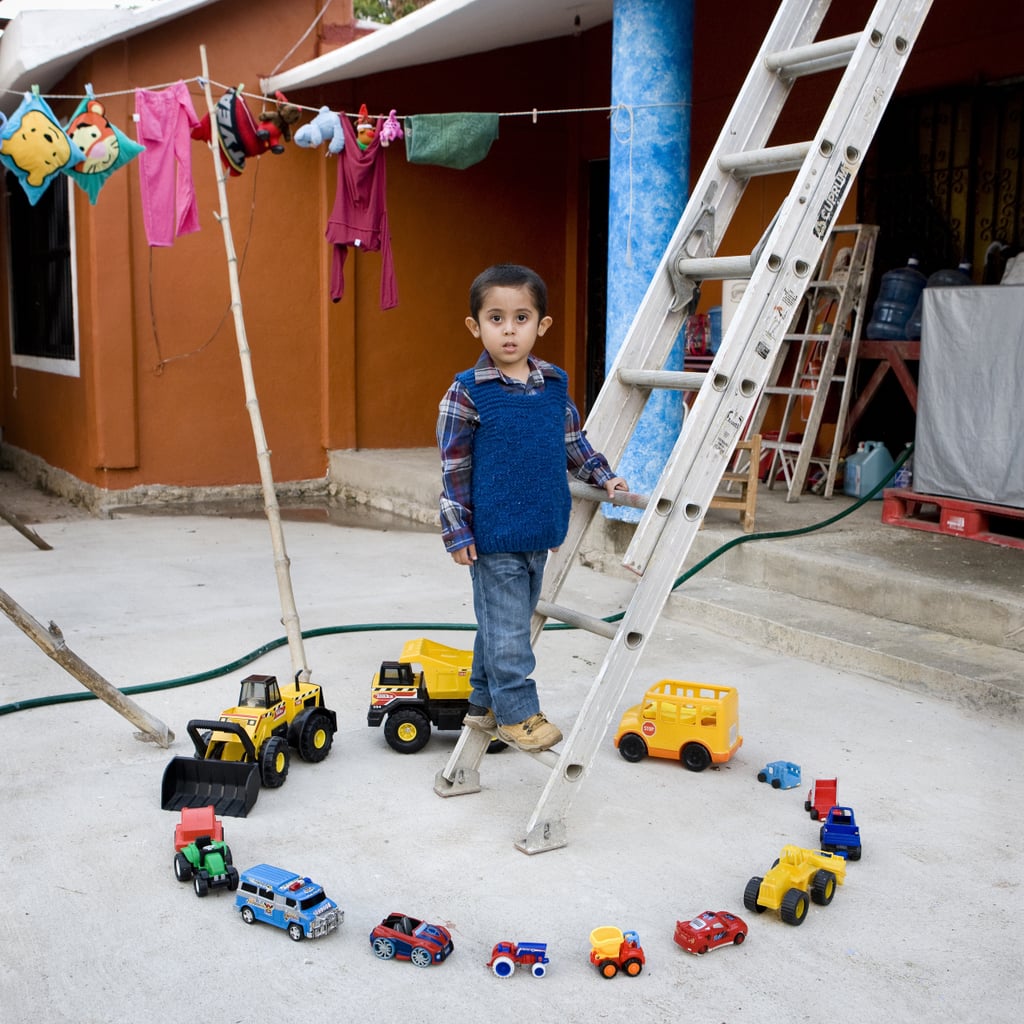 While Galimberti did not notice any particular playtime patterns, he found that, in fact, the girls loved their dolls while boys preferred cars. At the end of the day, however, the children's gender, race, or economic status did not matter. As Galimberti notes, there is one thing that connects all children and their toys no matter where they live.
"Every child between 3 and 6 just loves to play."
Source: Gabriele Galimberti/INSTITUTE [7]