While modern nursery design [1] and offbeat colors [2] get a lot of attention from parents-to-be these days, there are still a number of expectant mamas who go with traditional decor when assembling the babe-to-be's room. For women who want to create a pastel lair for their lil princess complete with a bed of roses, check out these options!
Whistle and Wink's Tufted Bedding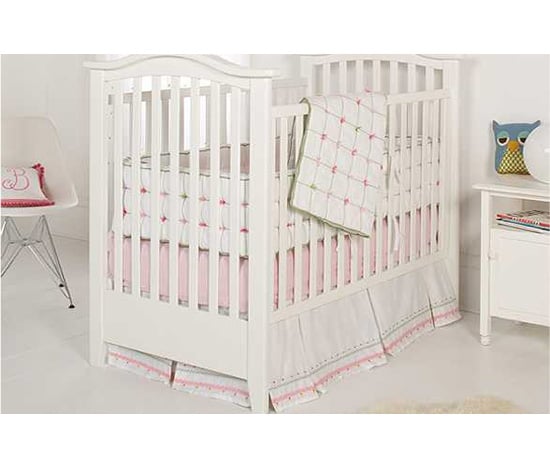 Whistle and Wink's Tufted Bedding Set [3] ($400) combine the traditional light pink with green stitching to create a beautiful pattern throughout the pieces.
Serena and Lily Ruby Bedding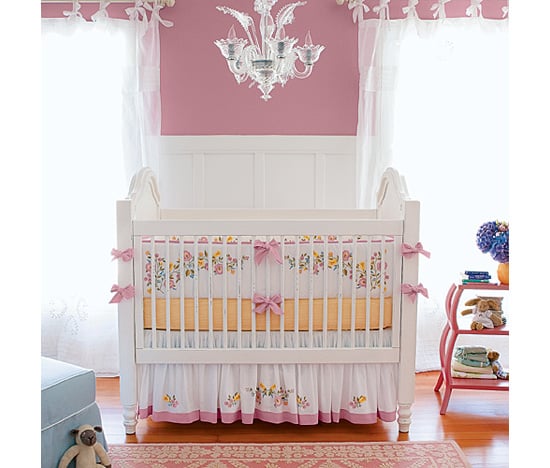 The Serena and Lily Ruby Collection [4] ($969) features bolder colors offset by beautiful embroidered flowers.
Warm Biscuit's Posey Crib Set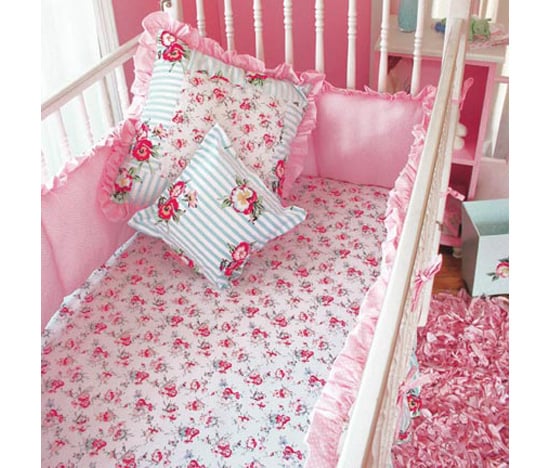 The Posey crib set by Warm Biscuit [5] ($185) features hot pink flowers and turquoise stripes with a ruffled bumper.
Migi Sweet Collection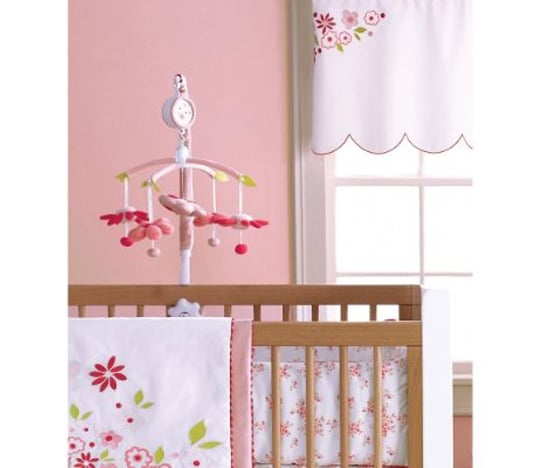 The Migi Sweet Collection [6] ($99) features red, pink and green flowers to create vintage bouquets on the set's pieces.
Pottery Barn's April Daisy Set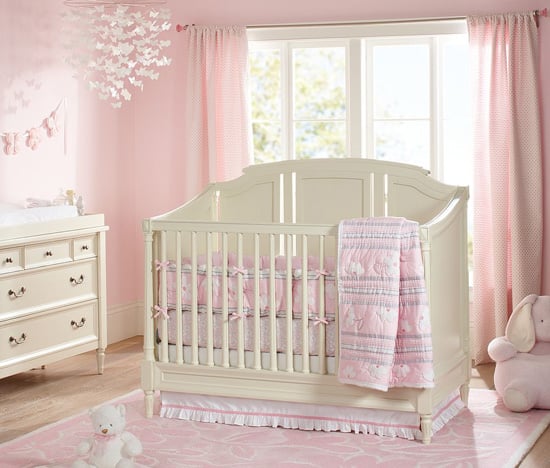 Pottery Barn Kids April Daisy Crib set [7] ($188) uses classic baby girl colors in a somewhat modern design pattern to brighten up any little girl's nursery.
House Inc.'s Maiden Bouquet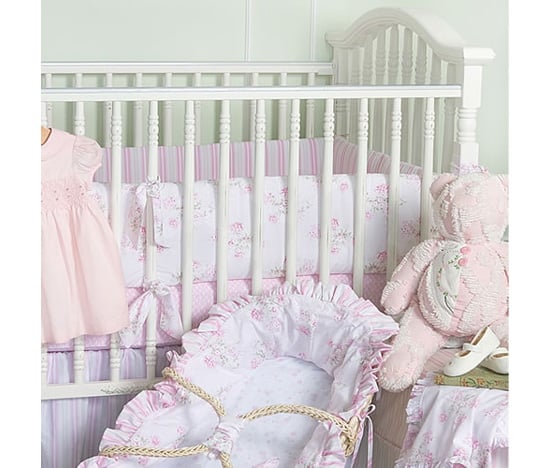 House Inc.'s Maiden Bouquet set [8] ($340) combines floral, stripe and houndstooth patterned pieces to create a beautiful pink and white ensemble.
Shabby Chic Lady Rose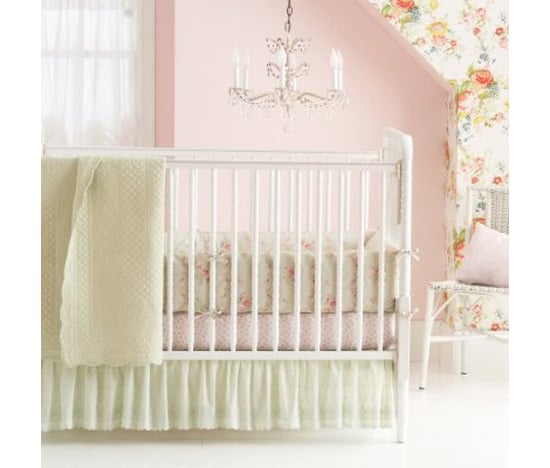 The Shabby Chic Lady Rose Collection [9] ($119) substitutes green for pink as the focus of the set with cascading roses on the bumper and sprinkled flowers on the sheet.
Gordonsbury Rosebuds
Gordonsbury's Rosebuds set [10] ($663) features hand embroidered rosebuds on a pink and white background. The ruffled piping adds yet another classic feel to the very traditional set.
Warm Biscuit's Capeside Scene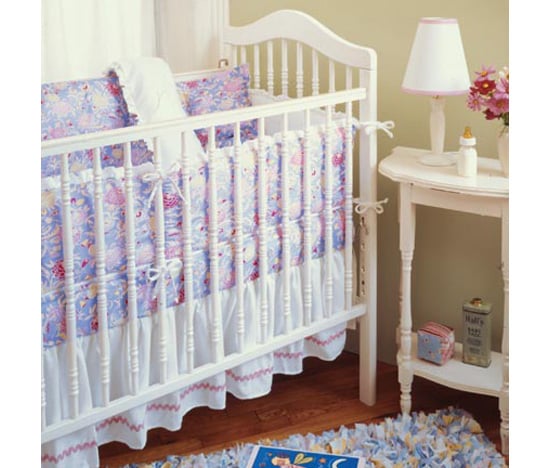 Warm Biscuit's Capeside Set [11] may not be overwhelmingly pink, but it does bring the traditional pink into its seaside pattern. With the addition of a little rickrack border on the crib skirt, it's a very girly look.
Henry and Henrietta Daventry Set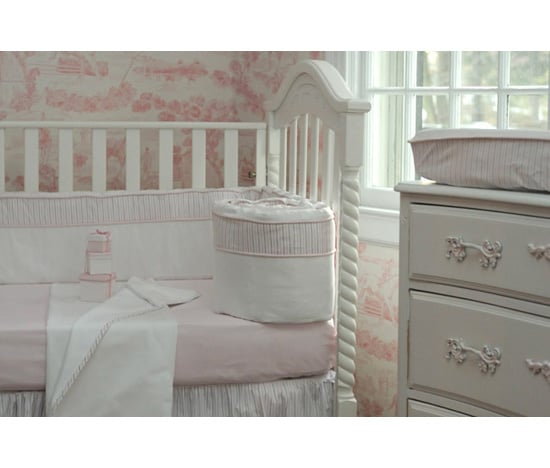 England's Henry and Henrietta Daventry Set [12] ($660) uses the modern combination of pale pink and chocolate brown in a traditional setting.