There's a phenomenon that happens among pregnant women and the experienced moms who surround them. Right around the time that the mom-to-be's anxiety over childbirth [1] kicks in, everyone in her life is suddenly inclined to share their own delivery-room horror stories. We're here to put an end to that. Childbirth can be scary, but it can also be surprising, easier than expected, and sometimes even come with an ounce of humor. Here, a random sampling of real-life delivery stories, as told by you, our very own readers. Because of the personal nature of the topic, the quotes are presented anonymously.
Source: Flickr user Raphael Goetter [2]
Double Trouble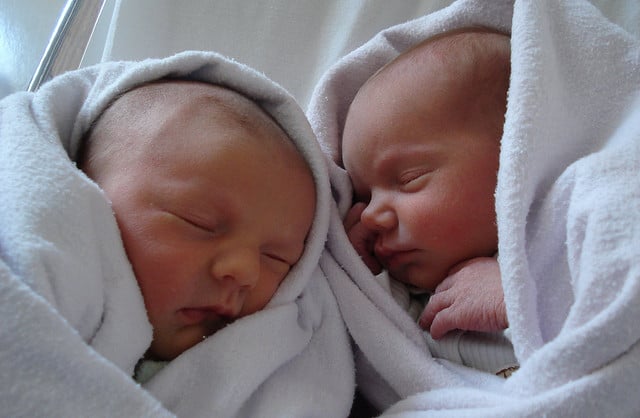 "I was in labor with my twins only four hours and had them naturally, three minutes apart . . . so blessed."
Source: Flickr user Neal Gillis [3]
Mother's Intuition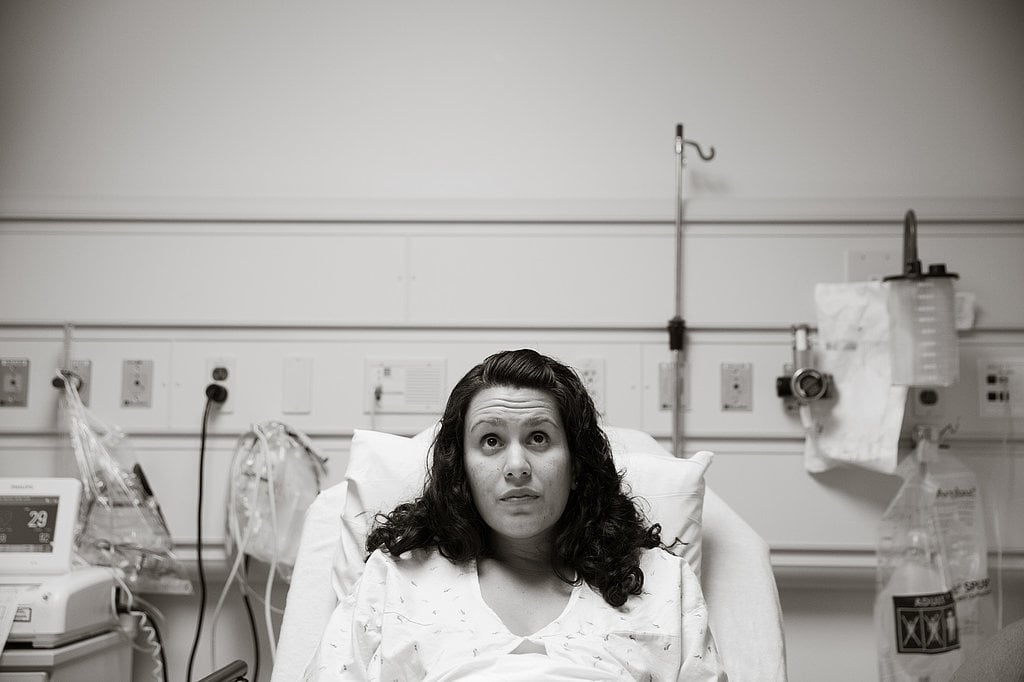 "I was at work and felt no fetal activity for a couple of hours. I was nervous, so I left early and went to the doctor's office, and the midwife was just about to get in her car and leave. I told her I hadn't felt the baby move in a while, and she said go right to the hospital. I had an emergency sonogram, and I had to deliver by emergency C-section. I was 38 weeks. He was born with the cord twice around his neck and in a 'true knot.' Thanks be to God that I went to the doctor that day!"
Source: Zemya Photography [4]
Dad to the Rescue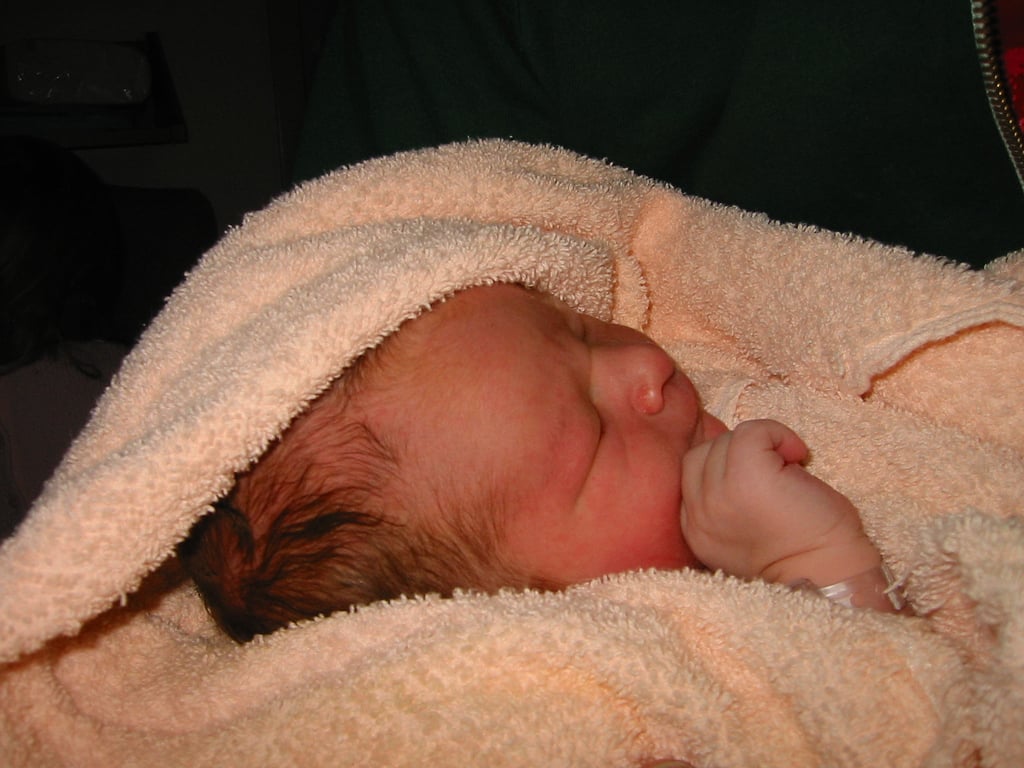 "My husband delivered our daughter while on the phone with 911. I was only in labor for 15 minutes, and the pain went from zero to10 that fast. She came out as my water broke. Then my husband cleared her mouth out and wrapped her in a towel. We sat there and looked at each other like, 'What just happened?!' Five minutes later the ambulance showed up and cut her cord."
Source: Flickr user Geoffrey Hancock [5]
Snow-Day Success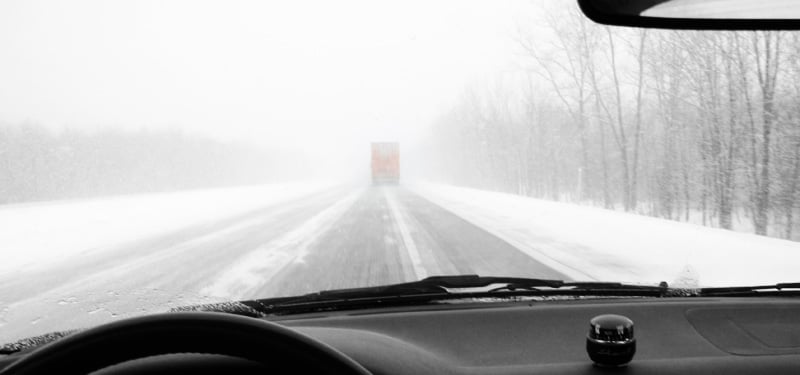 "My water broke at 1 a.m. with my second child on an extremely snowy and icy night. Got to the hospital. No doctor. Aaron was delivered by a nurse at 4:06. Fast, easy labor with my now 26-year-old snow baby!"
Source: Flickr user discopalace [6]
Easy Does It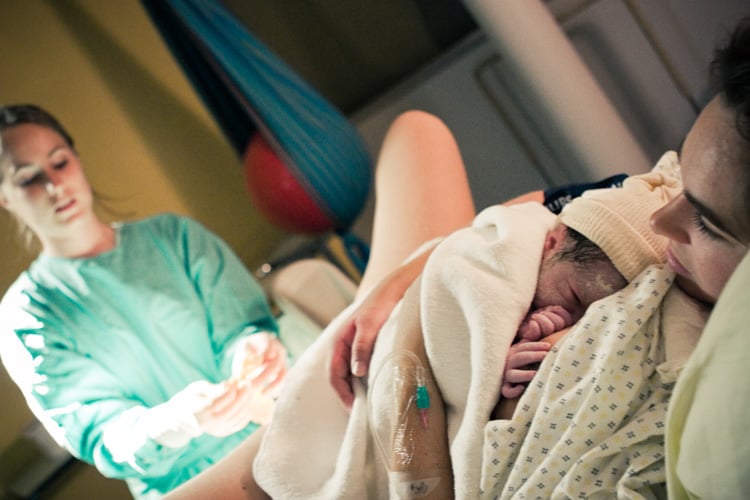 "My husband was three hours out for a work meeting. I woke up at 7 a.m. to one contraction and remember telling myself, 'Today will be the day.' Around 10 a.m., I drove my 2-year-old to grandma's house and came back home to time my contractions. By 1 p.m., my contractions were two to six minutes apart. I drove myself to labor and delivery. They set me up in triage around 1 p.m. at two centimeters and 90 percent effaced. At 4 p.m., my room was ready and my contractions were really intense. I walked to my room, sat in my bed, and said hi to the nurse. At 4:15 p.m., my water burst, and I screamed 'I need to push.' By 4:16 p.m., my little nugget's head was out. My doctor never made it. He was delivered by a room full of nurses and two resident doctors. Could not have asked for an easier labor!"
Source: Flickr user Raphael Goetter [7]
The Old Hand
"I've had a good experience with all five. I've always been induced and in labor for over 20 hours before I hit six centimeters, then 'bam!' I literally have to push and then wait for the doctor to arrive (you think by five they'd remember this!). But I was lucky enough my husband was always back from deployments for the births. Can't complain!"
Source: Flickr user Karen [8]
Whatever It Takes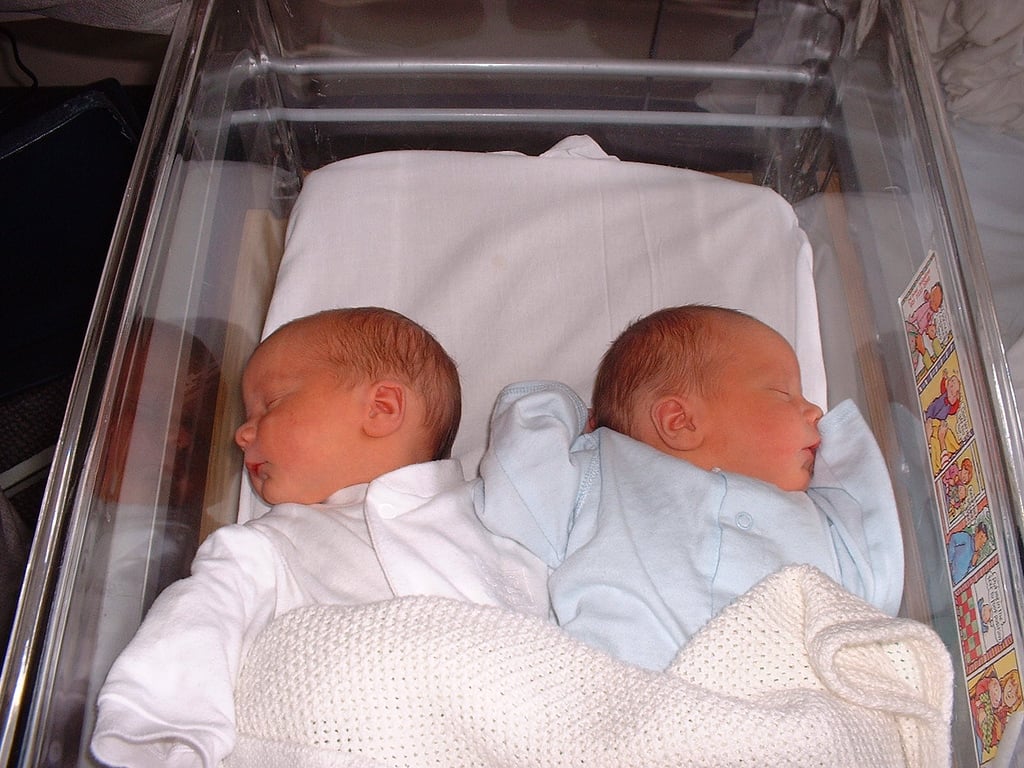 "My third and fourth were twins. I had my first twin at noon vaginally. I pushed and pushed for what seemed like forever trying to get baby B around her placenta to get her out healthy. Needless to say, it didn't work, and 55 minutes later, baby B was delivered via C-section. I wasn't a happy camper to deliver both ways, but they both came out healthy, and that's what mattered the most."
Source: Flickr user Jeremy Miles [9]
27-Hour Home Birth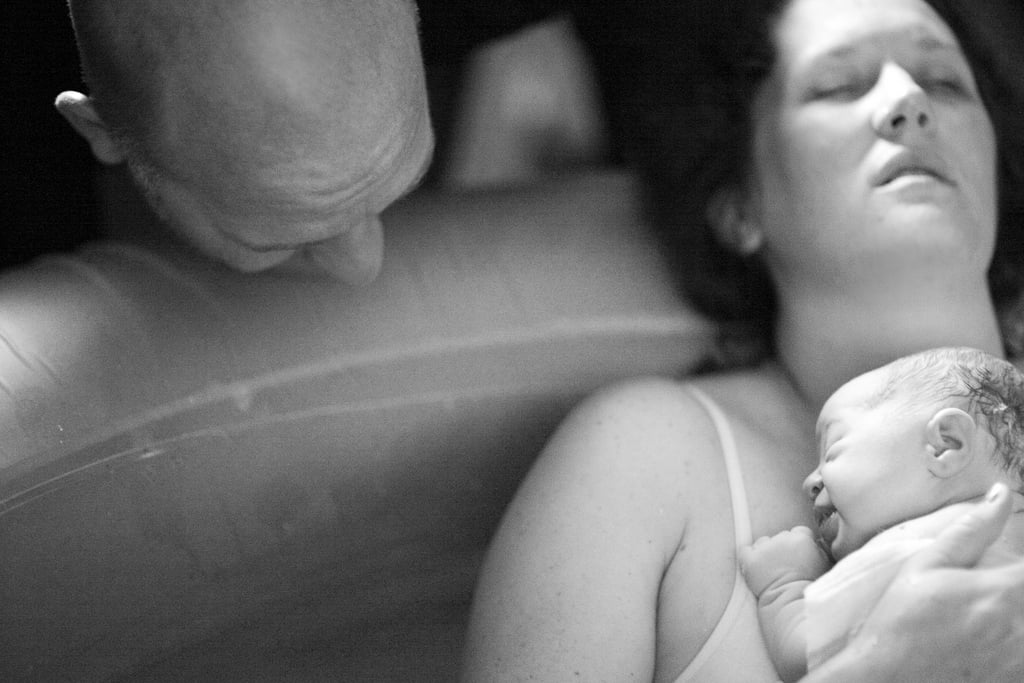 "My daughter was born at home after a miserable 27 hours of labor. Yes, this was on purpose. Finally, my midwife went to her car and returned with a contraption that looked like two ancient, wooden toilet seats adjoined by dowel rods. I remember being really apprehensive about it, but the positioning was finally just right and it worked. I have no idea what it was, but that was finally the end to my agony. I pictured it to be so different, like with butterflies and unicorns all around me. Who knew?"
Source: Flickr user eyeliam [10]
The Virtues of Technology
"My husband was deployed to Afghanistan when I went into labor. I set up my laptop next to my bedside, and he was able to coach me through Skype the entire eight hours of my labor (thanks to his command for giving him the day off)."
Source: Flickr user United States Forces Iraq [11]
The Newbie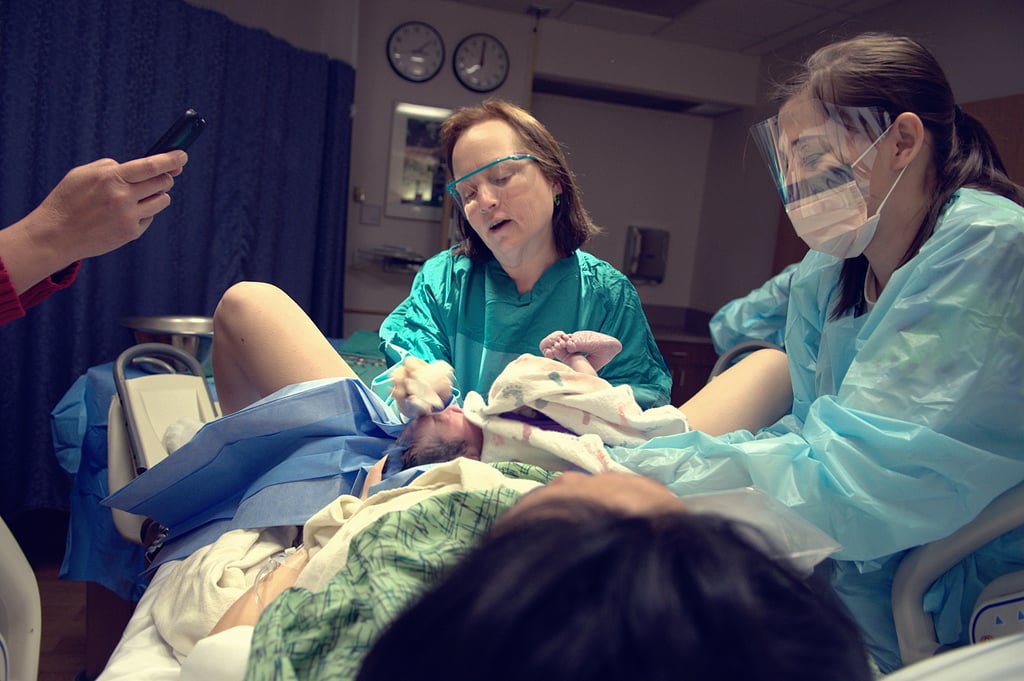 "My first of three was born very quickly. The hospital treated me like I was 'new at this,' and didn't know what I was talking about. They had me get out of the wheelchair and walk to the room (meanwhile the baby was literally coming out!), and when they checked me I was at 10 centimeters. The nurses (who I feel never know anything) were freaking out because the doctor was still at home. She rushed in in her street clothes — my baby was born after two pushes! She's still the easiest child in the world!"
Source: Flickr user George Ruiz [12]
Nobody Believed Me!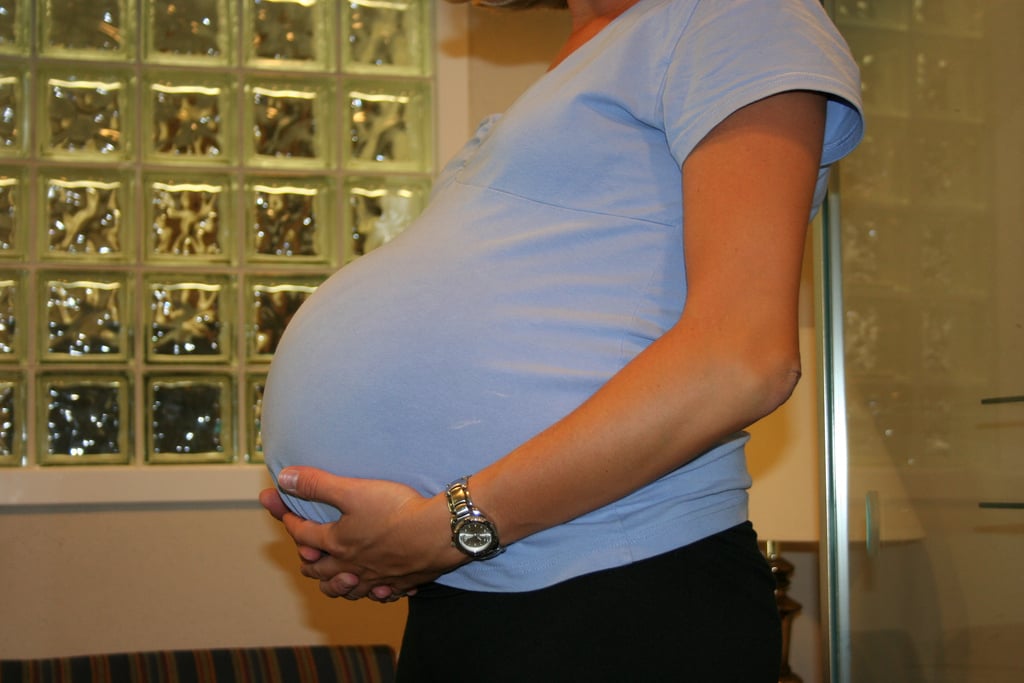 "With my third child, I'd been in early labor all day. I went to the hospital at about 7 in the evening, but they wouldn't admit me because I wasn't dilating. They sent me to walk (unable to walk through contractions) for a while and still wasn't dilating. I told them I'd had a conization on my cervix a year earlier, and they still wouldn't admit me. It was like they didn't believe I was in labor! I insisted that they call my doctor, and, luckily for them, my water broke before they came back to the room and they had to keep me. My daughter was born less than an hour later!"
Source: Flickr user Daniel Smith [13]