Turkey Day [1] is rapidly approaching, and you can get the littlest members of your family ready for the big event with a non-edible turkey find just for them from Etsy. From onesies and hats to puzzles and stuffed toys, these 10 turkey finds are tons of fun and will make your kiddos grateful for that little holiday that lies between Halloween [2] and Christmas.
Turkey Feather Onesie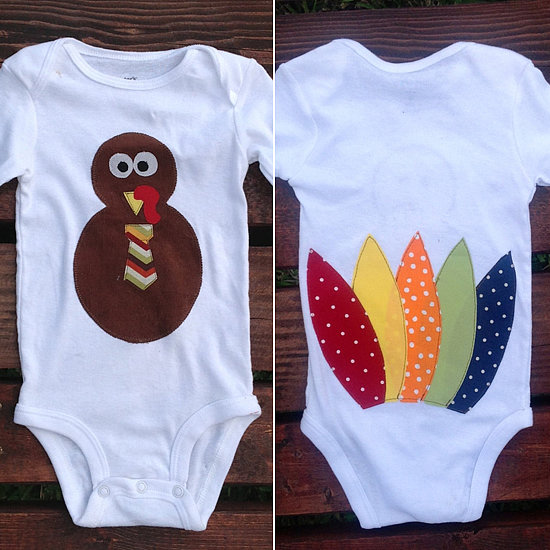 Etsy's Cute Baby Fashion's white long-sleeved onesie [3] ($27) has hand-stitched turkey feathers on the back and a turkey with a tie on the front.
Turkey Hat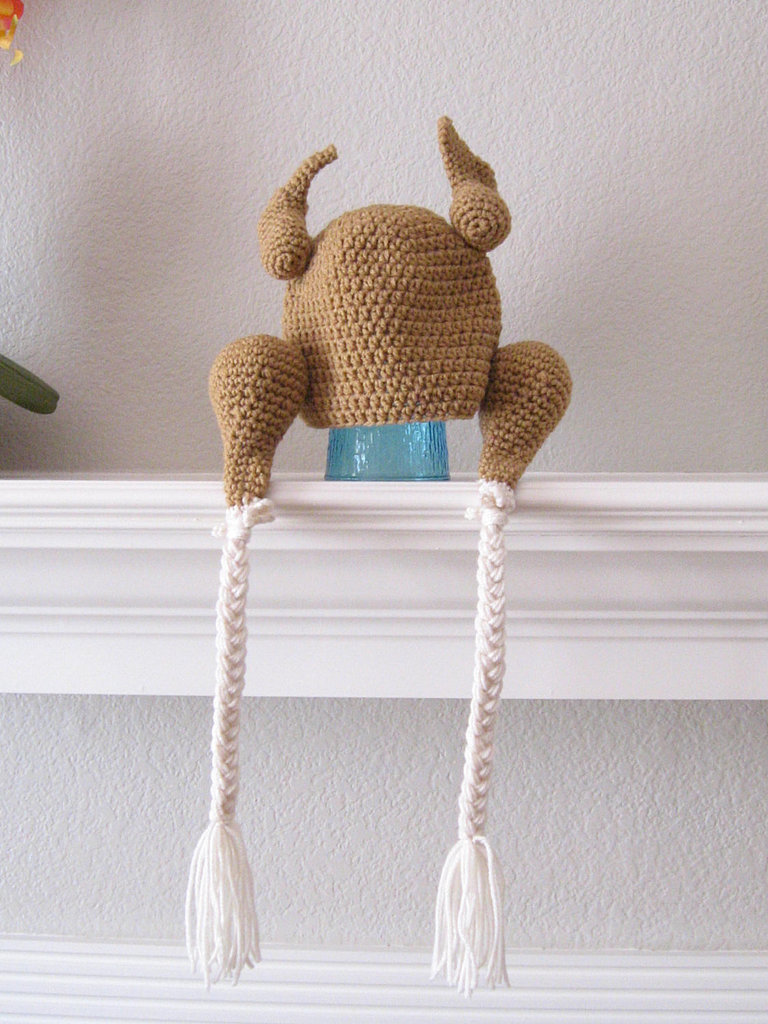 Add some humor to the holiday with this turkey hat [4] ($30) from Etsy's Night and Day Crochet.
Thanksgiving Dinner Felt Toys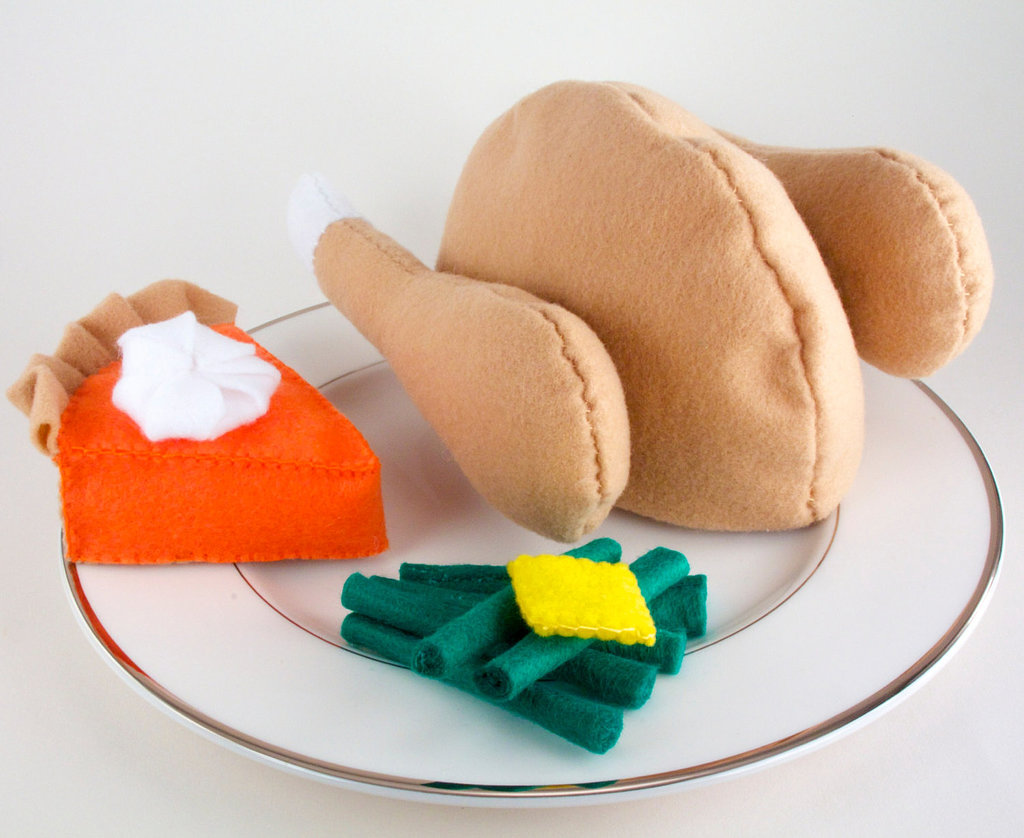 Perfect for a kids' table, these Thanksgiving dinner felt toys [5] ($20) from Etsy's Whispers of a Childhood will let your little one enjoy the holiday dinner long after the dishes are done.
Crochet Feathers Hat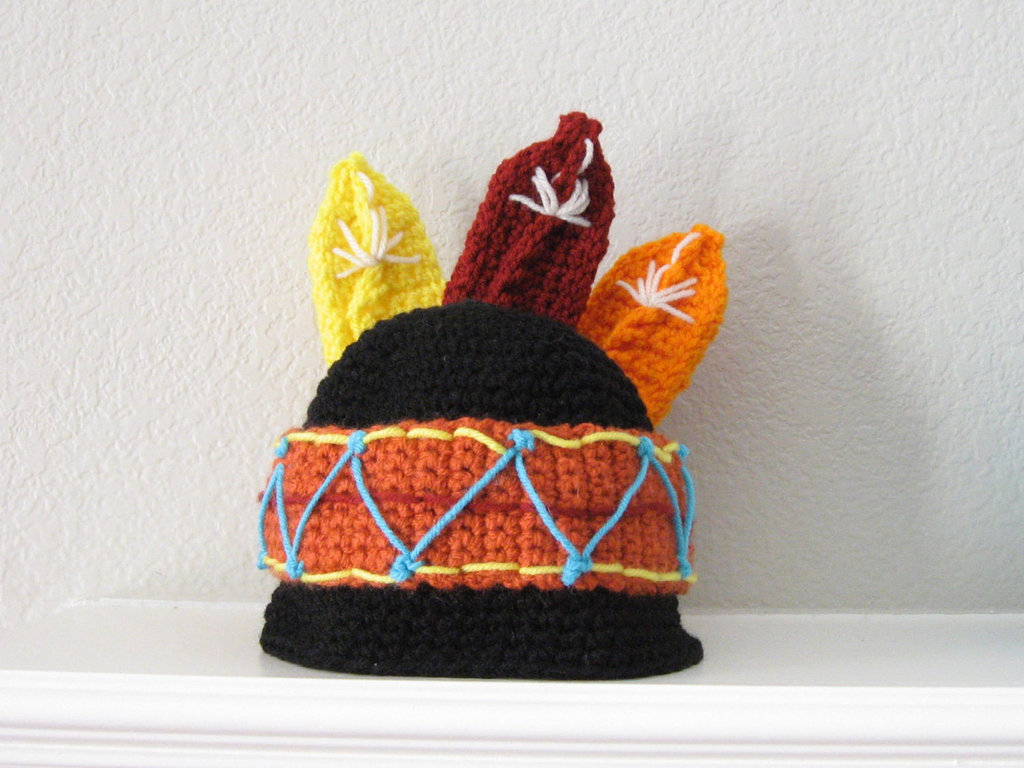 Etsy's Night and Day Crochet created this cute feather-topped beanie [6] ($30), which will fit toddlers and small kids.
Turkey Costume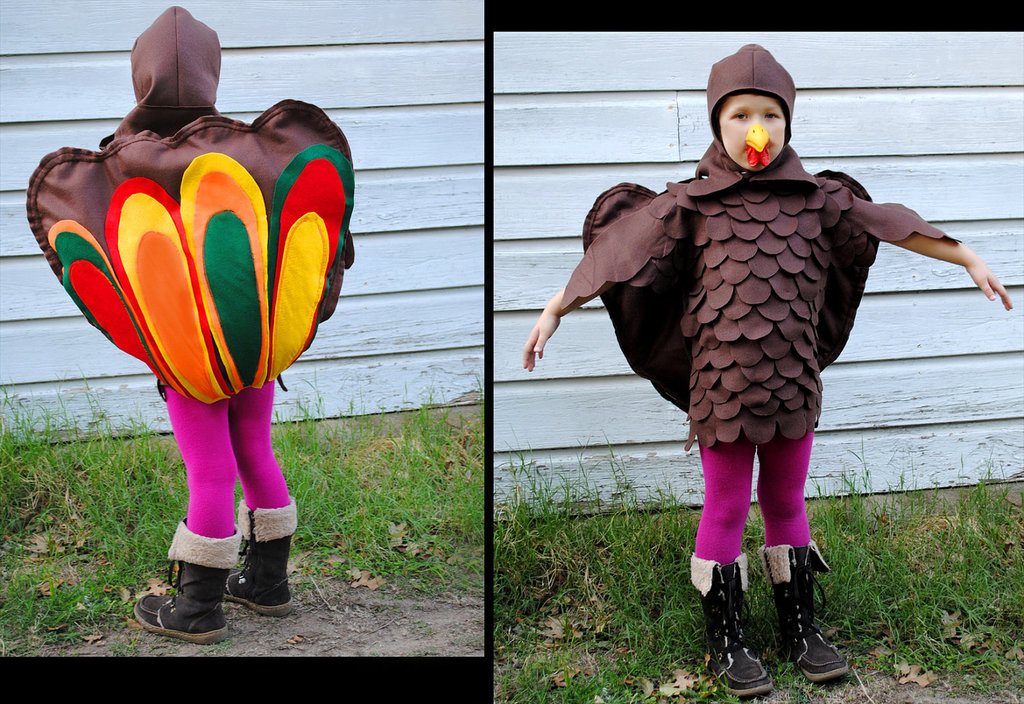 Get your kiddo really ready for Turkey Day with a handmade costume from Sievers Studio. The turkey costume [7] ($99) comes in sizes for kids 2 and up.
Wooden Turkey Puzzle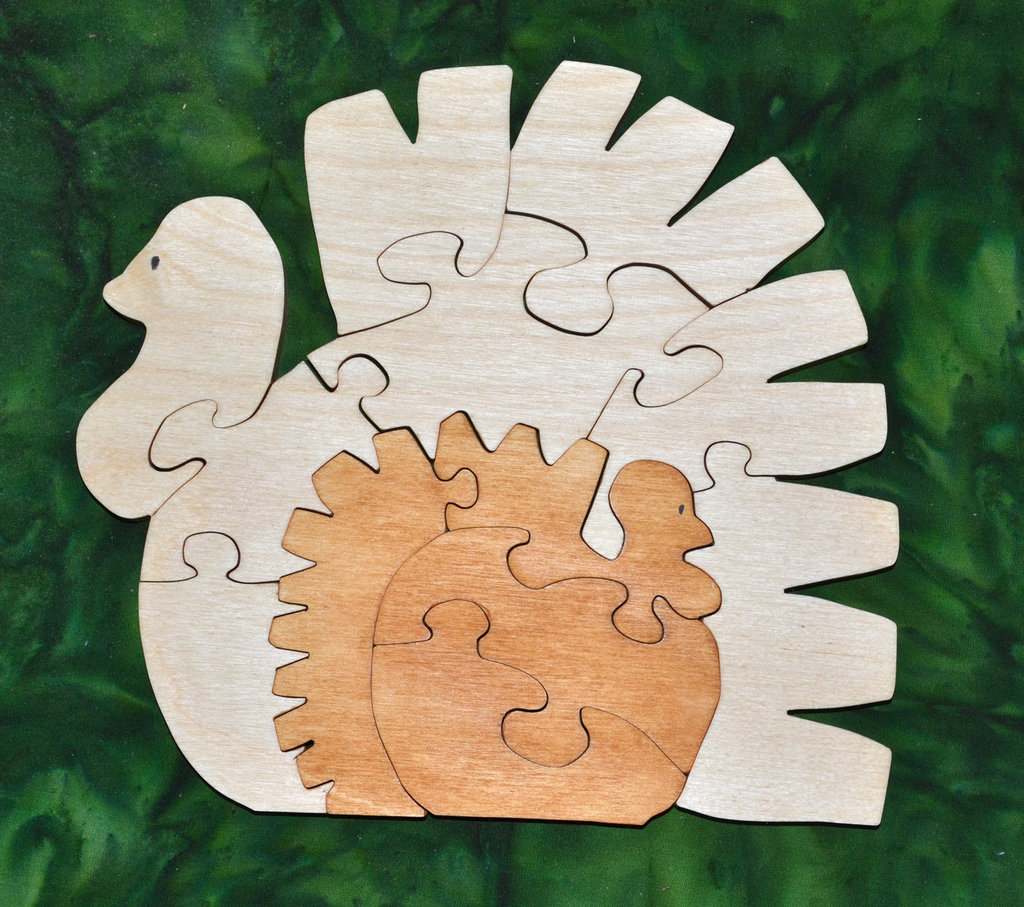 A turkey within a turkey makes this wooden puzzle [8] ($13) from Etsy's Wooden Giraffe Toys twice the fun.
Turkey Beanie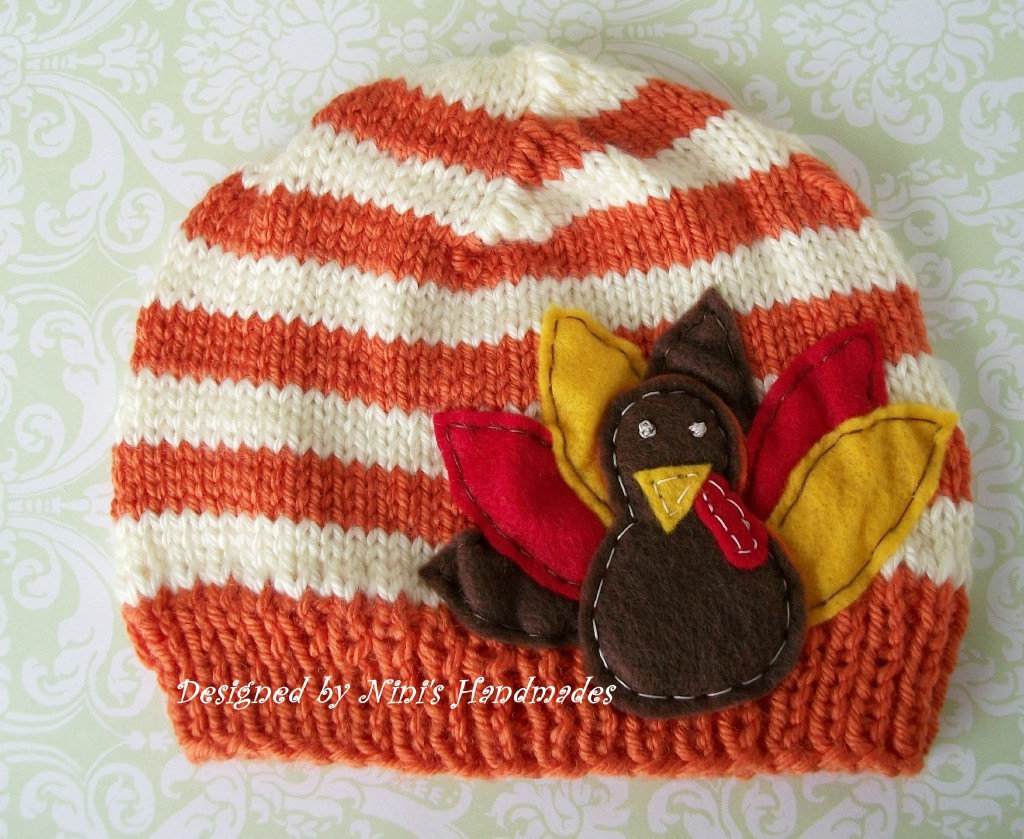 Cute burnt-orange and white stripes and a turkey appliqué make this knit beanie [9] ($26) from Etsy's Nini's Handmades cute enough to wear even after Thanksgiving. Available in sizes for kids 0 to 4.
Turkey Finger Puppet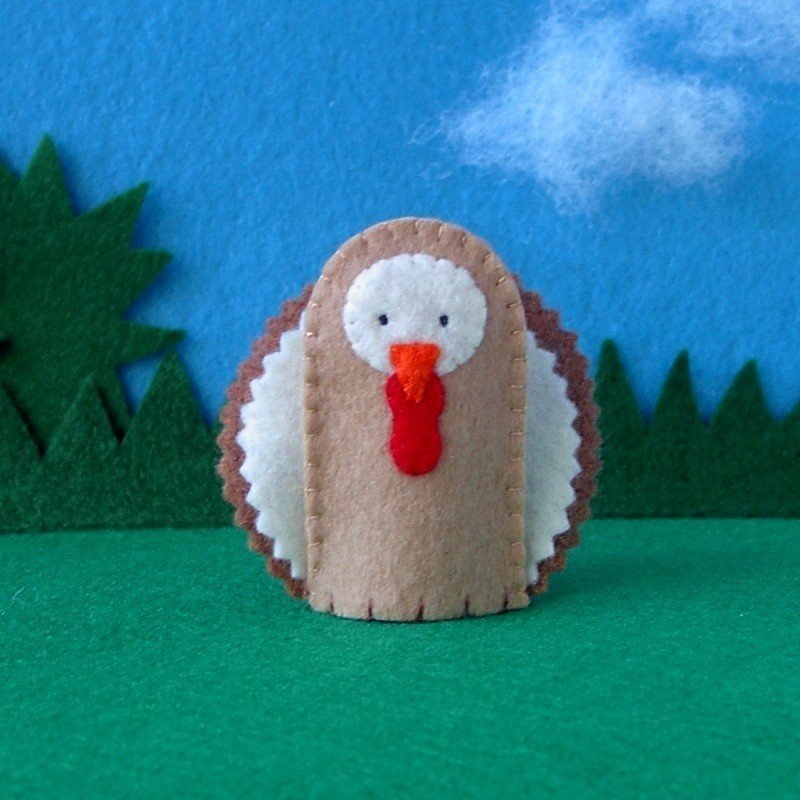 Etsy's Cheryl A Smith hand embroiders and stitches each of her finger puppets, including this cute turkey [10] ($5) in eco-friendly felt.
Turkey Hair Bow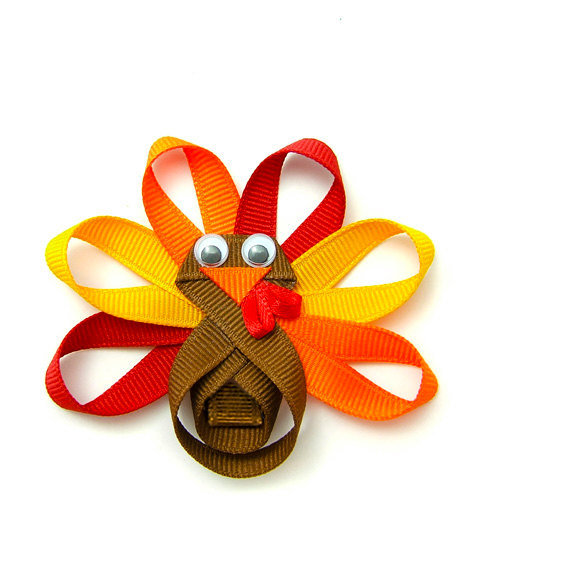 Add a little turkey spirit to her Thanksgiving hairstyle with a turkey bow [11] ($5) from Etsy's My Sweetie Bean.
Turkey Tie Bib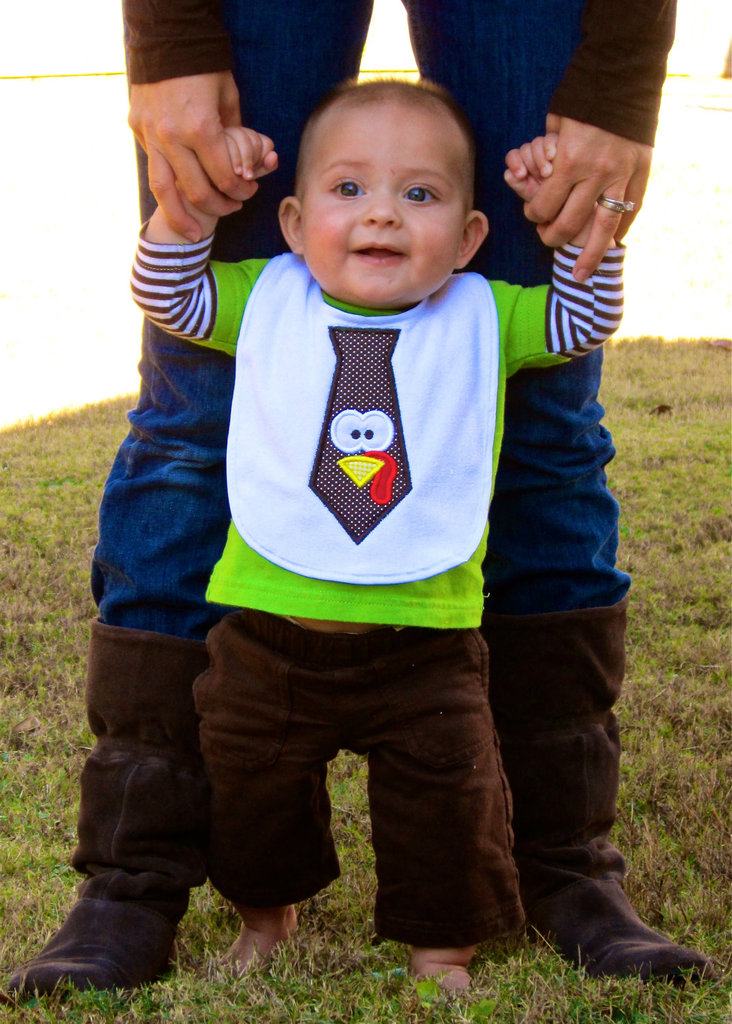 Keep his shirt clean of mashed potatoes, gravy, and pie with this turkey tie bib [12] ($16) from Etsy's Initial Here Gifts.