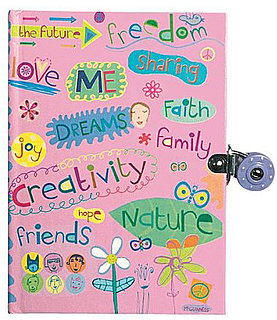 Dear Diary...lots of girls keep their thoughts under lock and key. It's said that many girls grow up believing they
can do anything
and then become tweens and lose that confidence.
The Hidden World of Girls Project
gives parents some insight into the minds of their daughters. NPR's initiative asks women to take a picture of a diary page of their youth and upload it to
Flickr
in an effort to "form a comprehensive tapestry — from elation to depression — of life experiences." The entries thus far include crayon doodles and poetry, an elaborate boy rating system, and records of every day life. Add yours! Or share your best tween kept secrets with your daughter.