One woman's gag gift is another mother's treasure! While baby showers [1] are a fun way to fete the expectant mama, they also help her load up on loot like practical baby necessities [2]. Though most guests gravitate toward the basic and budget-friendly items [3] on a mom-to-be's registry [4], others try to wow the crowd with the most outlandish gifts they come across. From garish clothing to utterly ridiculous items, we've rounded up some interesting selections.
Grobag Egg Digital Room Thermometer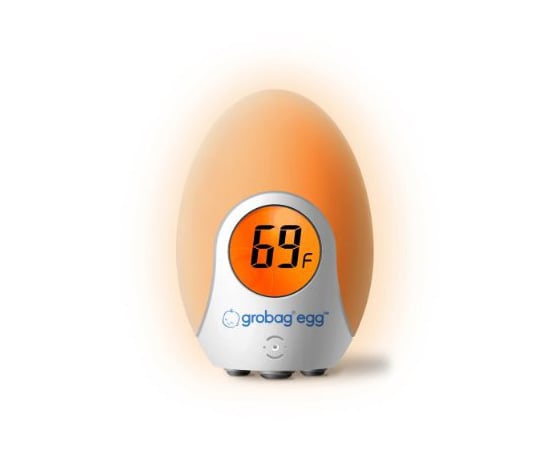 The Grobag Egg Digital Room Thermometer [5] ($26) is designed to help parents determine a nursery's room temperature quickly and easily. The "egg" changes colors once the room goes above or below the recommended 61-67 degree marks.
Zaky Infant Pillow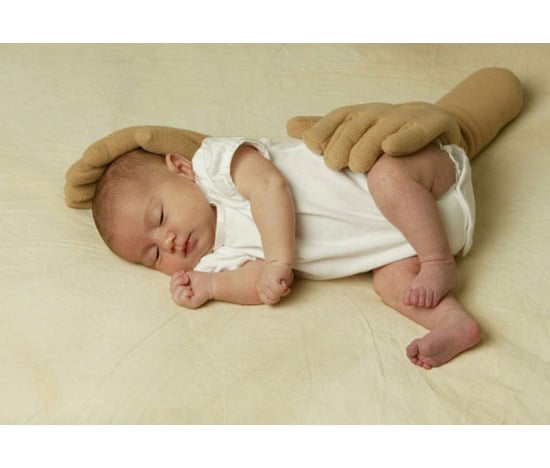 The Zaky Infant Pillow [6] ($67) mimics the weight and comfort of a parent's hands against a baby, allowing parents to leave the room after putting their lil one to sleep.
Why Cry Baby Crying Analyzer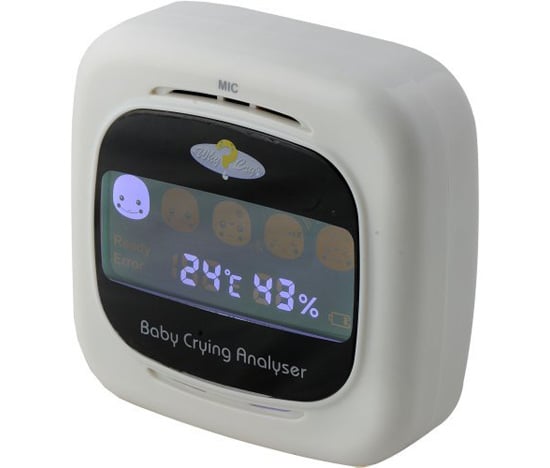 The Why Cry Baby Crying Analyzer [7] ($100) is said to help a new parent understand why their baby is crying – be it from hunger, pain, boredom and exhaustion.
Baby Head Gear
New parents can be an overprotective bunch, and safety helmets, like the Thudguard [8] ($40) are designed to protect new heads from everyday dangers like table legs and doorways.
Hands-Free Mobile Light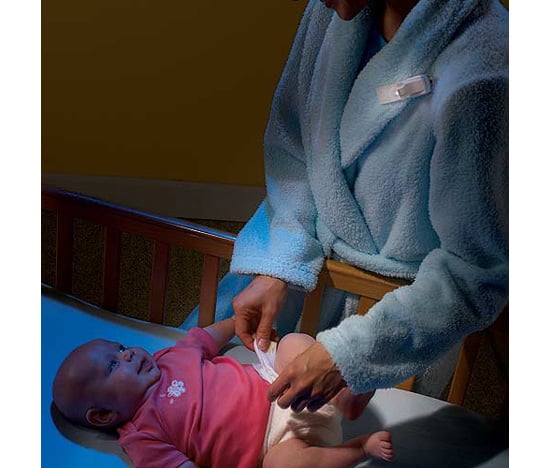 A Hands-Free Mobile Light [9] ($15) could be helpful for middle of the night diaper changes, but other household items may work just as well.
Aquatopia Deluxe Safety Bath Thermometer Alarm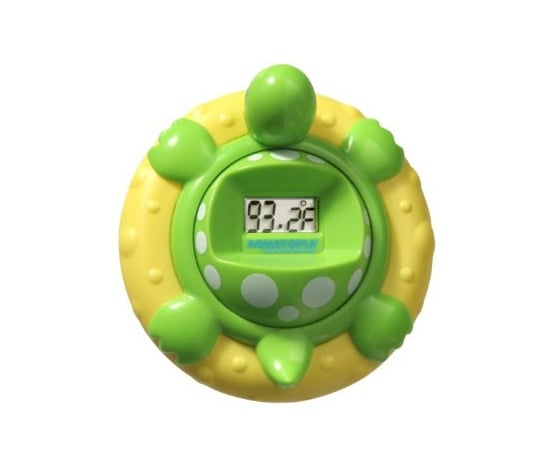 The Aquatopia Deluxe Safety Bath Thermometer Alarm [10] ($15) reads bath water every two seconds to determine if it is safe for lil ones. An alarm sounds if the water becomes too hot or too cold.
Snazzy Baby Knee Pads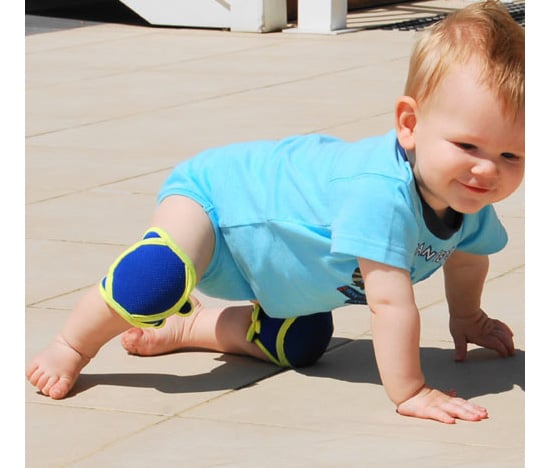 For parents worried about their tots scraping their knees while crawling, Snazzy Baby Knee Pads [11] ($20) will protect precious limbs when baby goes exploring.
Baby Perfumes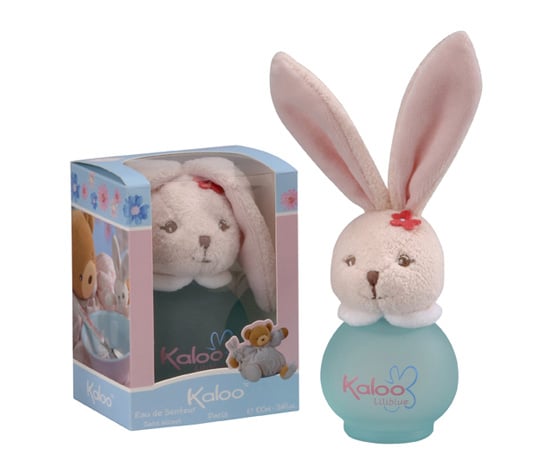 Many parents would like to bottle their baby's natural scent, for others more fragrant potions or necessary. Baby perfumes, like Kaloo Alcohol-Freel Eau de Toilette [12] ($25) do the trick.
Wipes Warmers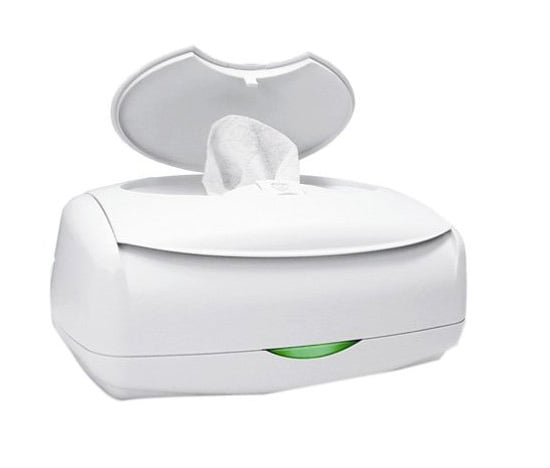 Parents who want nothing but the best for their lil one think of every possible luxury. Snuza Baby Movement Monitor [13] ($200) is a mobile baby monitor invented to give new parents piece of mind. Attaching right to the baby 's diaper, the Snuza sounds an alarm if the baby's stomach does not move after 20 seconds.
Drunk at Prom Onesie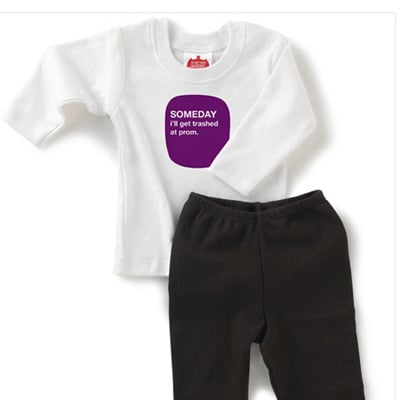 There's humor, and then there are the things that just make you cringe. Eighty-one percent of LilSugar readers [14] think this Wry Baby onesie and pant set [15] ($35) that says, "Someday I'll get trashed at prom," is tacky.
Baby Bubadoo Changing Wrap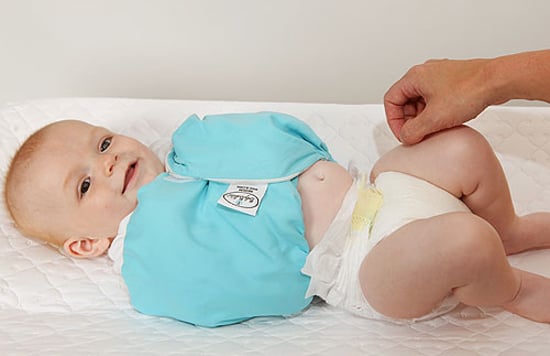 Changing a squirmy baby's diaper takes patience. The Baby Bubadoo Changing Wrap [16] ($15) is supposed to help by keeping flailing hands out of the way, but 56 percent of LilSugar readers think it looks like a straightjacket.