You already have your Valentine's Day lunch box planned for your tot, but how will you start their day? A touch of love for the first meal of the day is the perfect way to send kids off to school knowing that mama has them in her heart all day long. These 20 Valentine's Day breakfast ideas make the most important meal of the day the most special. Check them out!
Whole Wheat Cranberry Applesauce Muffins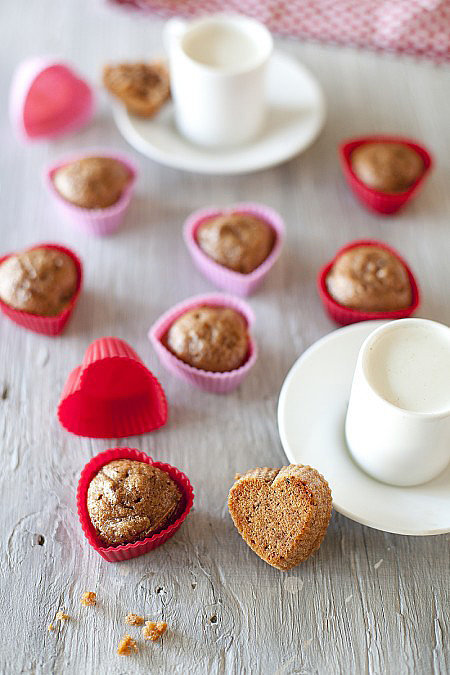 Not only are these goodies heart shaped, but their heart healthy, too! Eating Richly's cranberry applesauce muffins [1] rely on whole wheat flour to provide your tot with an extra filling breakfast.
Source: Eating Richly [2]
Heart Pancakes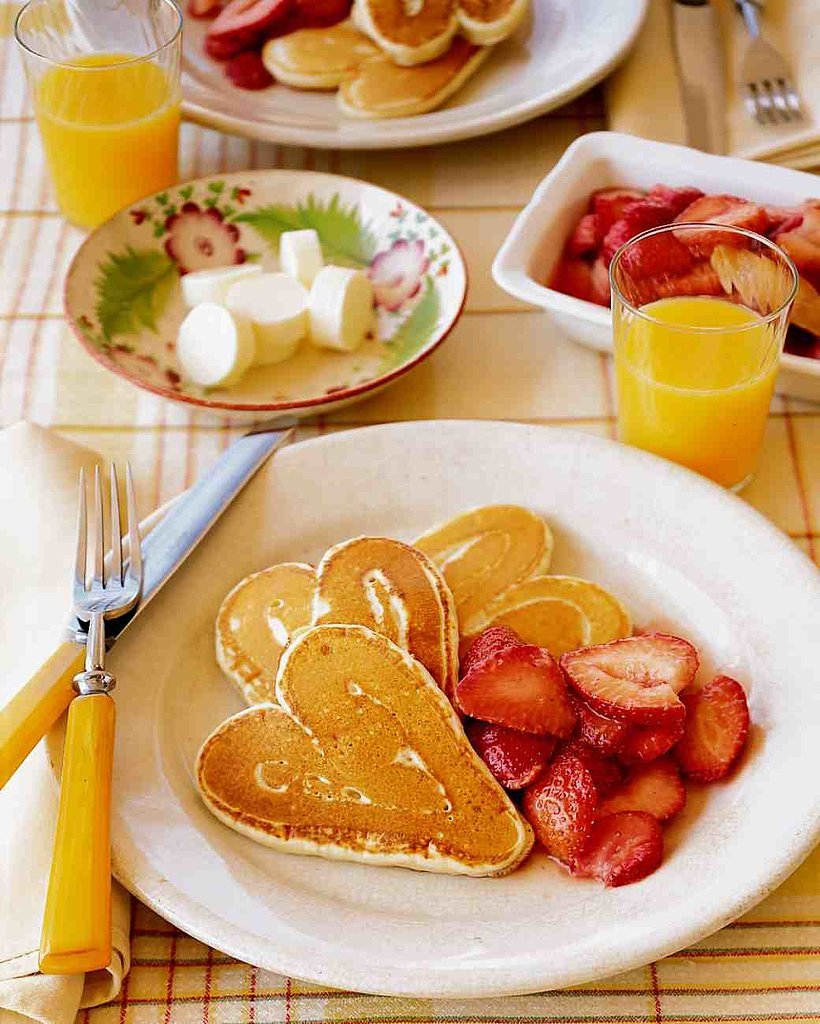 Get comfortable with your pancake batter and shape it into a heart [3] — either free-form like Martha Stewart [4] here, or using a cookie cutter as a mold.
Source: Lisa Hubbard for Martha Stewart Living [5]
Strawberry Milk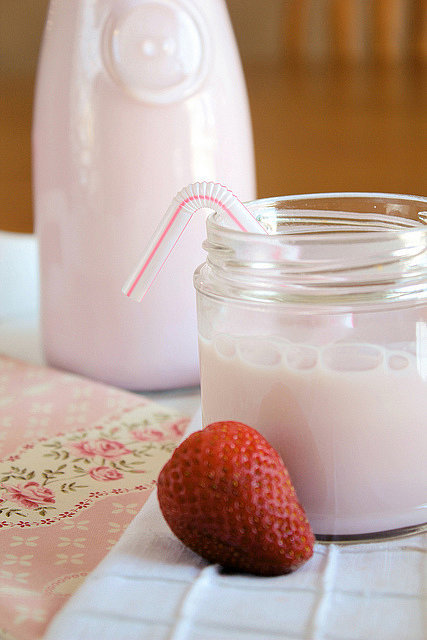 Why dye your milk pink when you can take it a step further? Pastry Affair's easy recipe for homemade strawberry milk [6] has the fruit flavor with all the benefits of milk.
Source: Pastry Affair [7]
Pop Hearts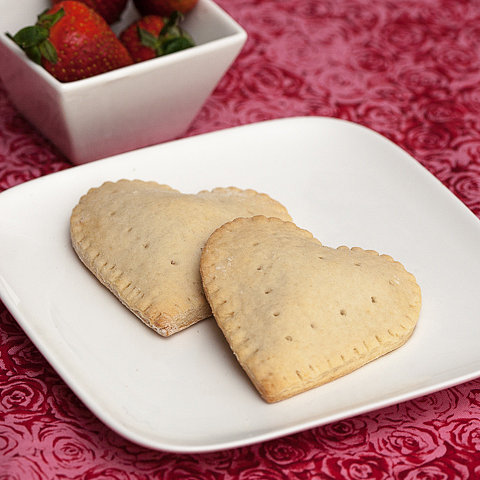 Flour Arrangement's sweet Pop Hearts [8], homemade toaster pastries filled with jam, are a take on the classic breakfast pastry, made cuter for Valentine's Day.
Source: Flour Arrangements [9]
Heart-Shaped Eggs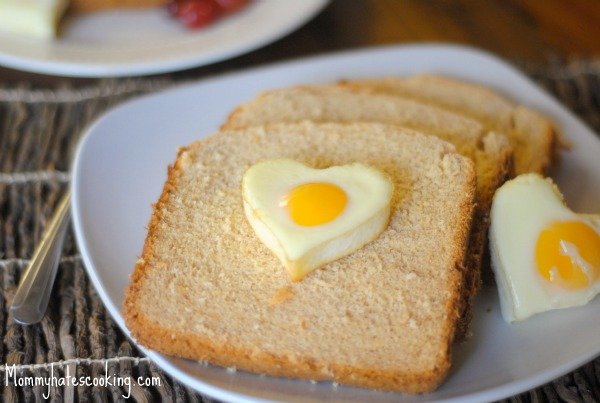 These heart-shaped eggs [10] from Mommy Hates Cooking are a healthy start to the day!
Source: Mommy Hates Cooking [11]
Bacon Hearts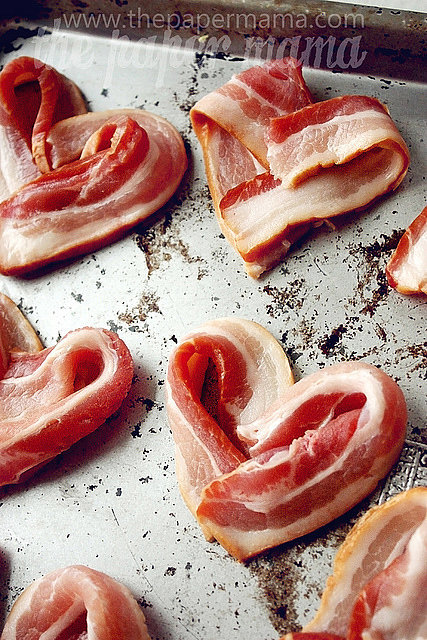 No molds are needed for The Paper Mama's bacon hearts [12]. Serve as a side with scrambled eggs, or place atop a breakfast sandwich.
Source: The Paper Mama [13]
Heart-Shaped Egg Rings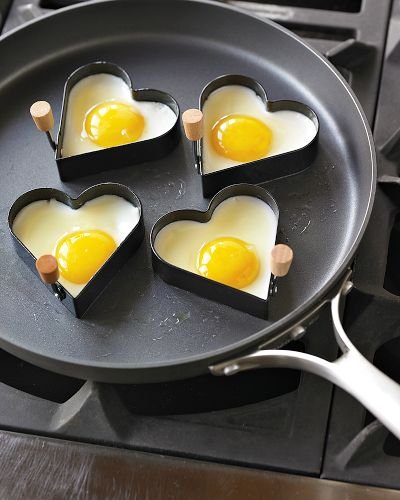 Creating heart-shaped eggs is easy with Heart Pancake or Egg Rings [14] ($5) that help kick off the Valentine's Day holiday.
Cinnamon Hearts and Pink Cocoa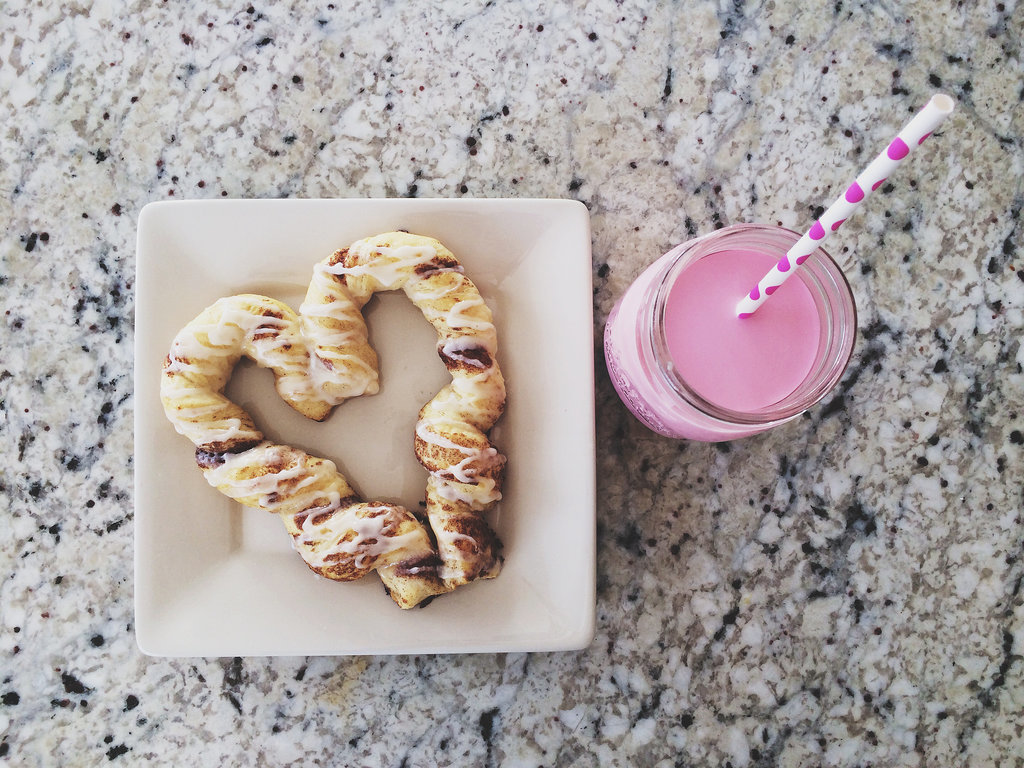 Start their day with a cinnamon heart and pink cocoa [15], courtesy of The Sweet Life. If you think this treat is too sweet for breakfast, save it for an after-school snack.
Source: The Sweet Life [16]
French Toast Nutella and Strawberry Hearts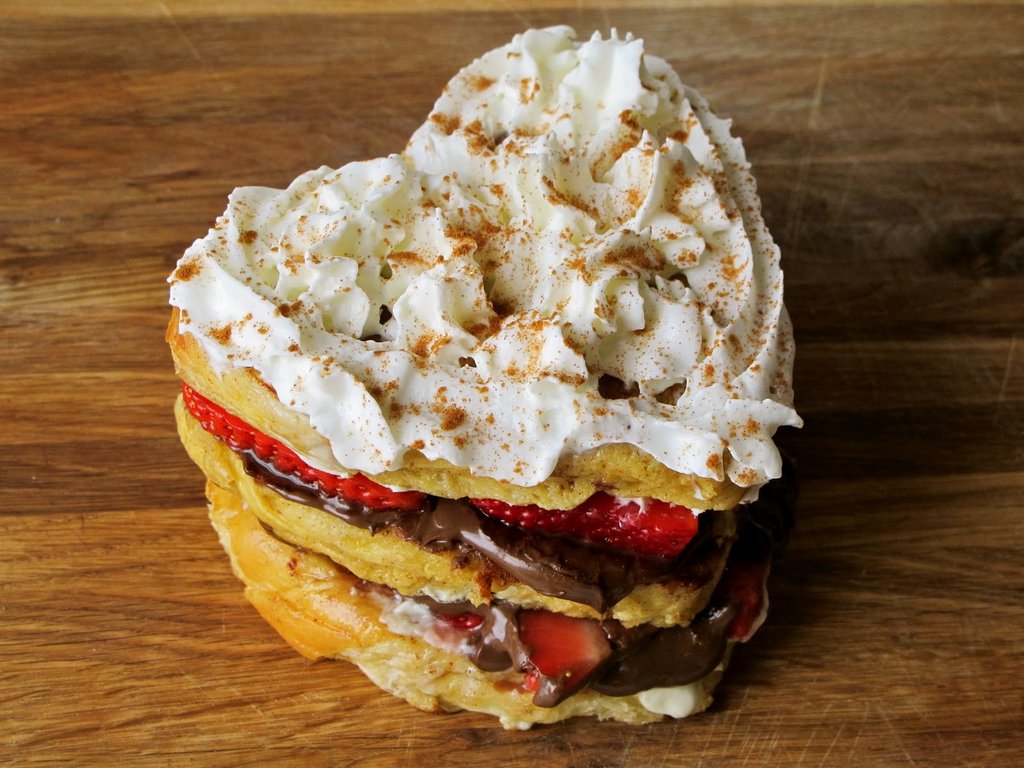 Send 'em off to school with a smile on their faces thanks to Grilled Cheese Social's delectable French Toast hearts [17] layered with Nutella, strawberries, and a smear of mascarpone cheese. Yum!
Source: Grilled Cheese Social [18]
Conversation Heart Toast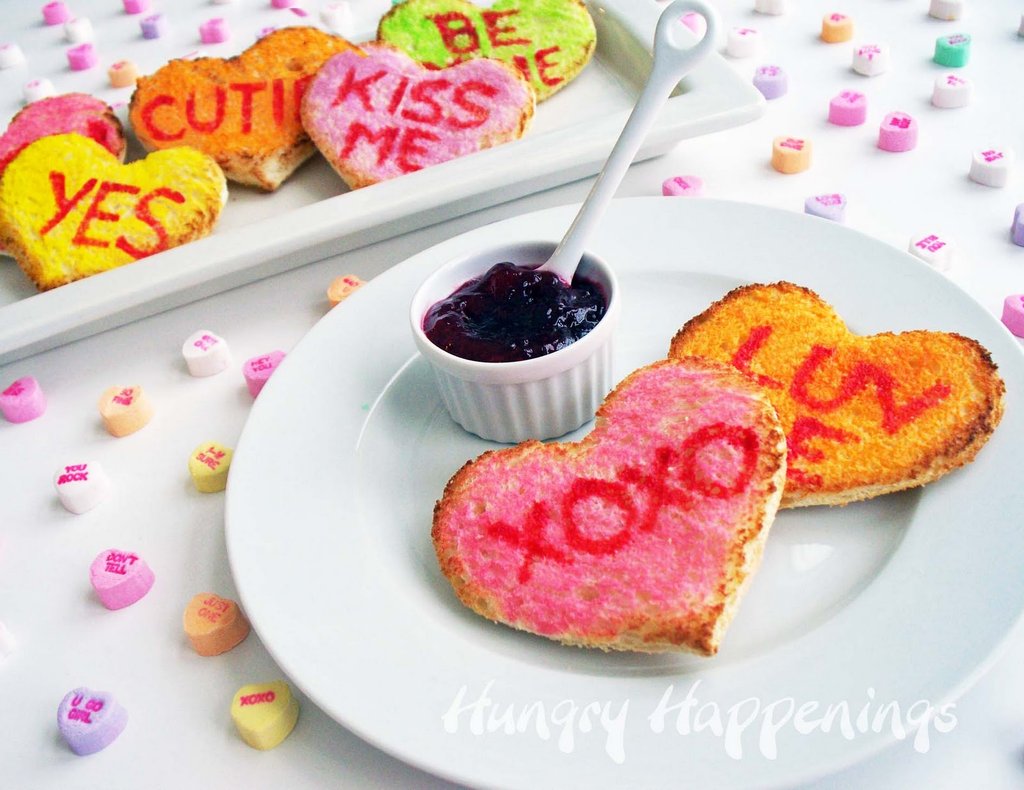 A little food coloring, some milk, and a slice of bread are all that's needed for Hungry Happenings' fun conversation heart toasts [19], which are a whole lot more appropriate their candy counterparts first thing in the morning!
Source: Hungry Happenings [20]
Raspberry Cream Cheese Pan-Crepes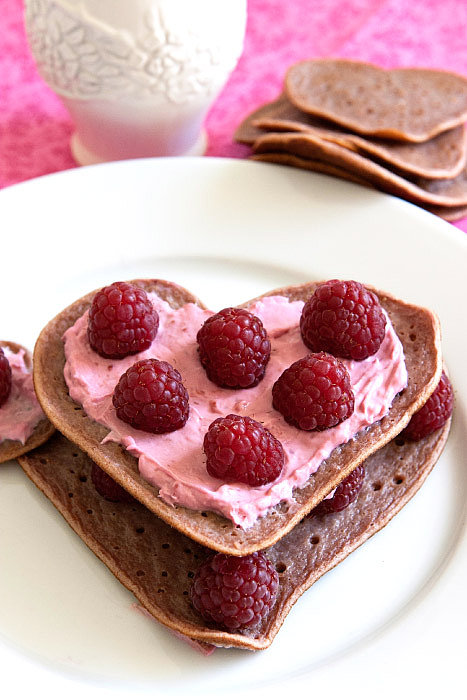 A cross between a crepe and a pancake, Family Fresh Cooking's heart-shaped pan-crepes [21] are filled with bright red raspberries and cream cheese.
Source: Family Fresh Cooking [22]
Valentine Breakfast Biscuits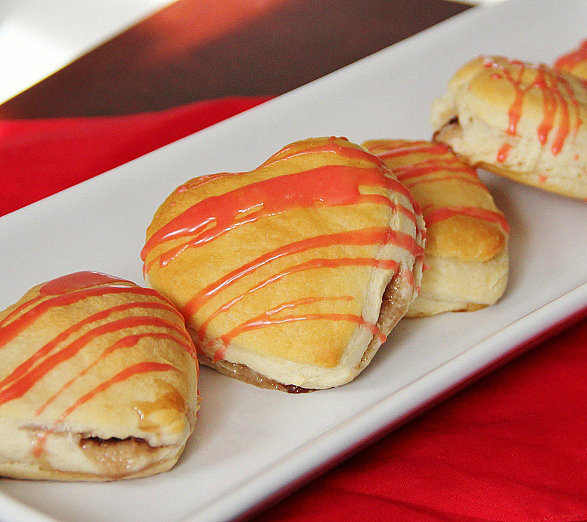 Around My Family Table's valentine breakfast biscuits [23] contain a special surprise — strawberry jam filling. Feel free to swap strawberry jam for your child's favorite flavor.
Source: Around My Family Table [24]
Red Velvet Pancakes
Red-velvet, heart-shaped pancakes [25] will make your kids wish every day was Valentine's Day. Whipperberry provides a recipe for the pancakes and a buttermilk-syrup topper. Delish!
Source: Whipperberry [26]
Strawberry Banana Smoothies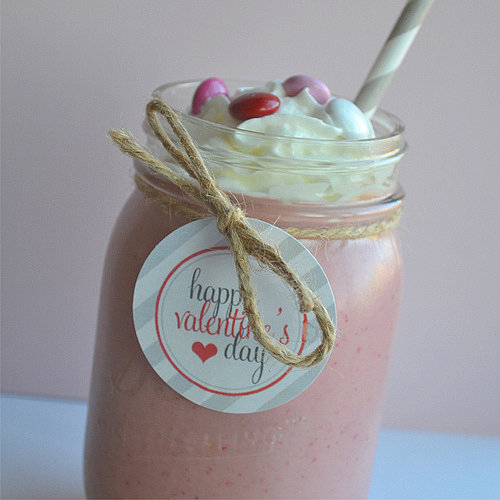 A Sweet Spot Home's Valentine's Day smoothies [27] use a classic strawberry banana recipe, then dress it up with The TomKat Studio's printables [28].
Source: A Sweet Spot's Home [29]
Heart-Shaped Cinnamon Rolls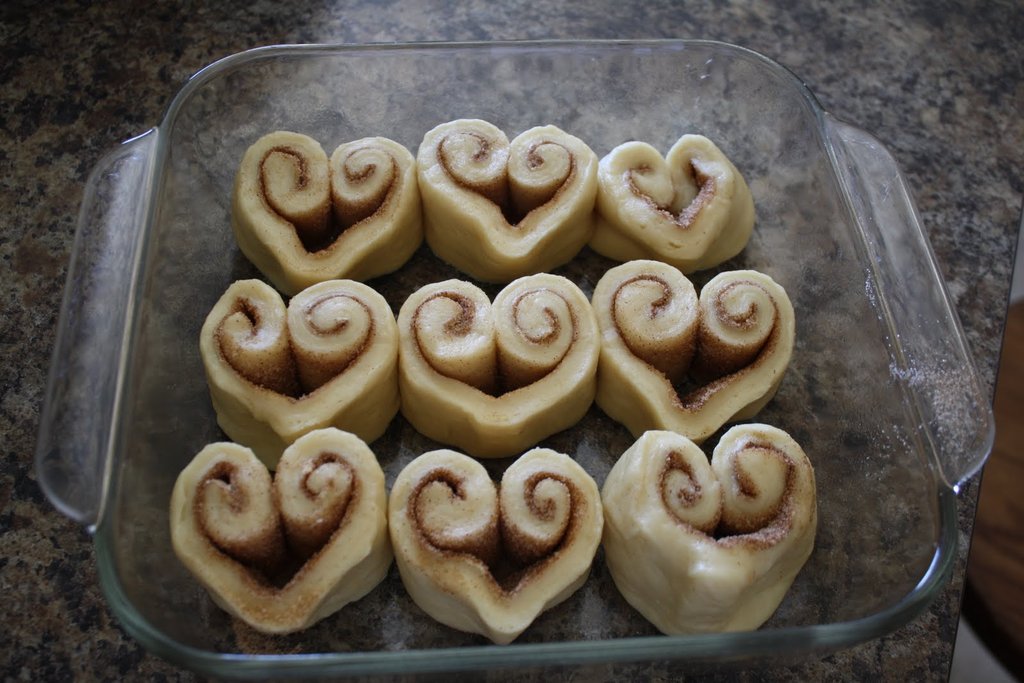 The standard cinnamon roll looks especially festive when twisted in a heart form. Poppies at Play shows baking mamas exactly how to roll them to get the desired look.
Heart Scones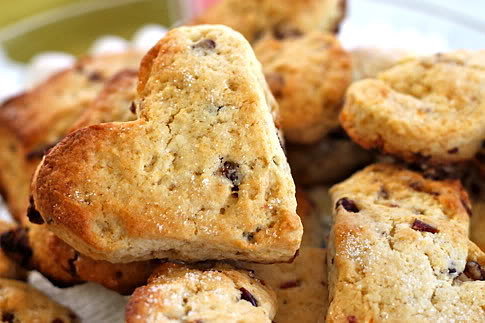 These sweet scones [31] are festive, flavorful, and kid-friendly — without being too over-the-top
Valentine's Doughnuts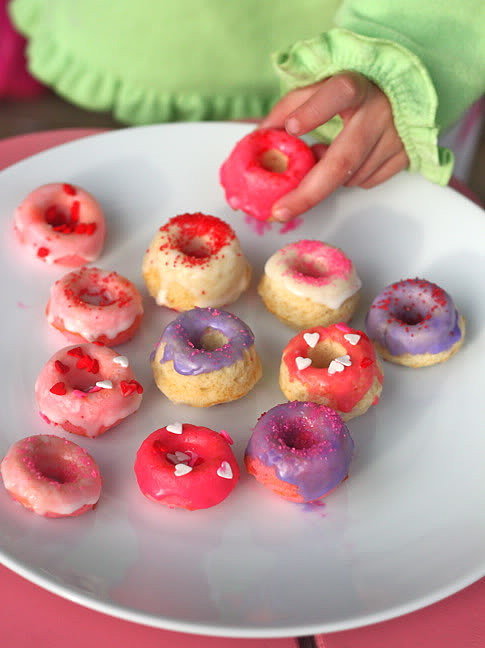 What little kid wouldn't love eating these pint-size doughnuts [32]? For some Valentine's Day morning fun, have your tot take over decorating responsibilities.
Baked Red Velvet Doughnuts With Cream Cheese Drizzle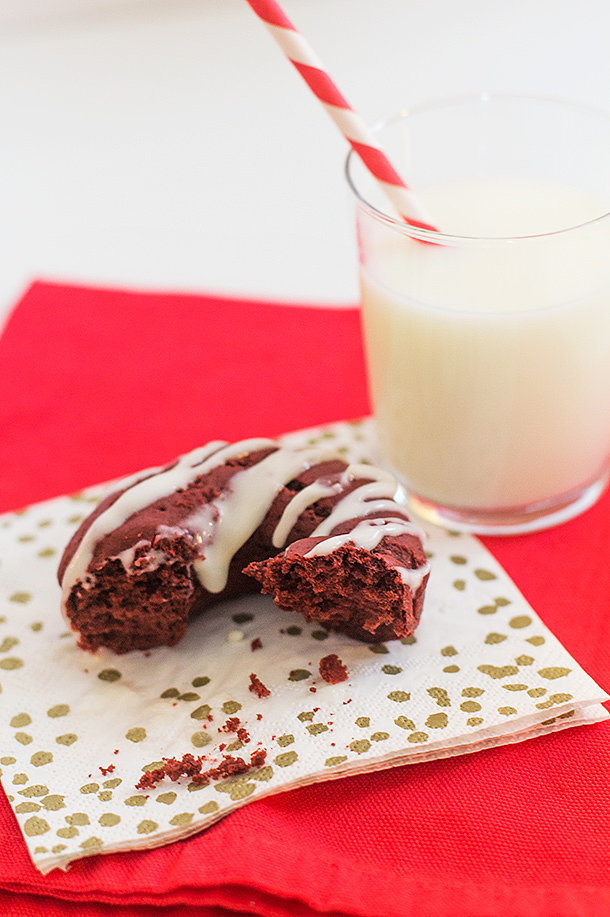 Valentine's Day is the perfect excuse to overdose on red velvet everything! These Baked Red Velvet Doughnuts With Cream Cheese Drizzle [33] are a guaranteed hit for parents and kids!
Red Velvet Waffles
Waking up on Valentine's Day morning to these Red Velvet Waffles [34] will put everyone in a "loving" mood!
Heart-Lace Crepes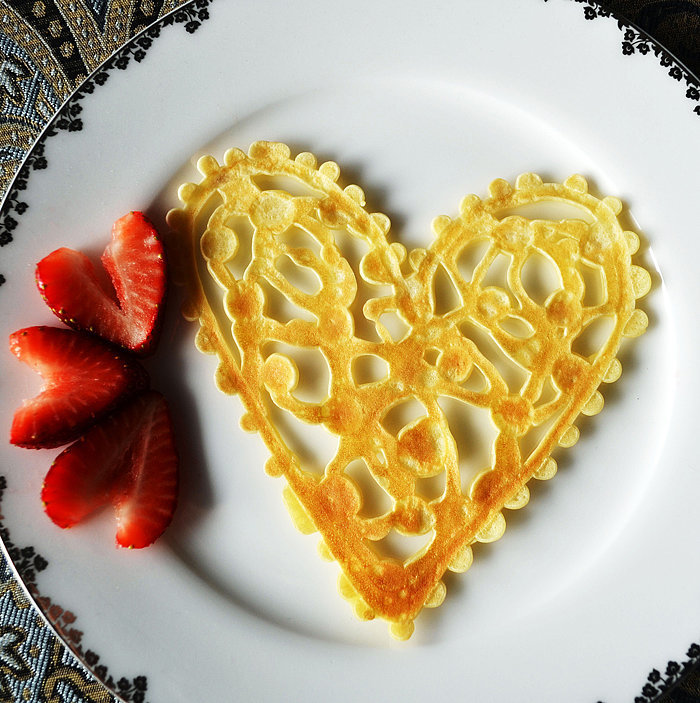 These delicate-looking Heart-Lace Crepes [35] are easier than they look, and they'll make a big impact.