The countdown to Valentine's Day [1] is on — and one of the things Mom can do to celebrate this love-filled day is make a special lunch for her tot. Whether you're packing a lunch box [2] or serving your little one at home, these 18 sweet Valentine's Day lunch ideas will have your kiddo head over heels by lunchtime!
Valentine's Day Pizza Lunch
A slice of love! Heart-shaped pepperoni — cut using small cookie cutters — are the perfect topping for a Valentine's Day pizza [3].
Cross My Heart Sandwich
A special heart-shaped sandwich cutter [4] turns any ol' sandwich into a delightful array of heart pieces and can be used to spread the love all year long.
Tic-Tac-Toe Lunch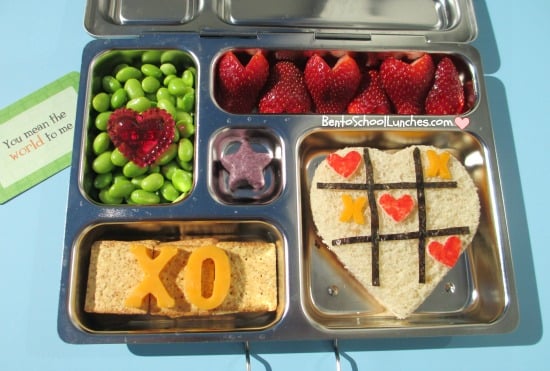 A sandwich is more than just a sandwich when it is also a game! This Valentine's Day-themed tic-tac-toe sandwich [5] becomes fun with the addition of nori for the lines, Asiago cheese colored with a red food-safe marker for the hearts, and cheese for the Xs and Os.
Love-wiches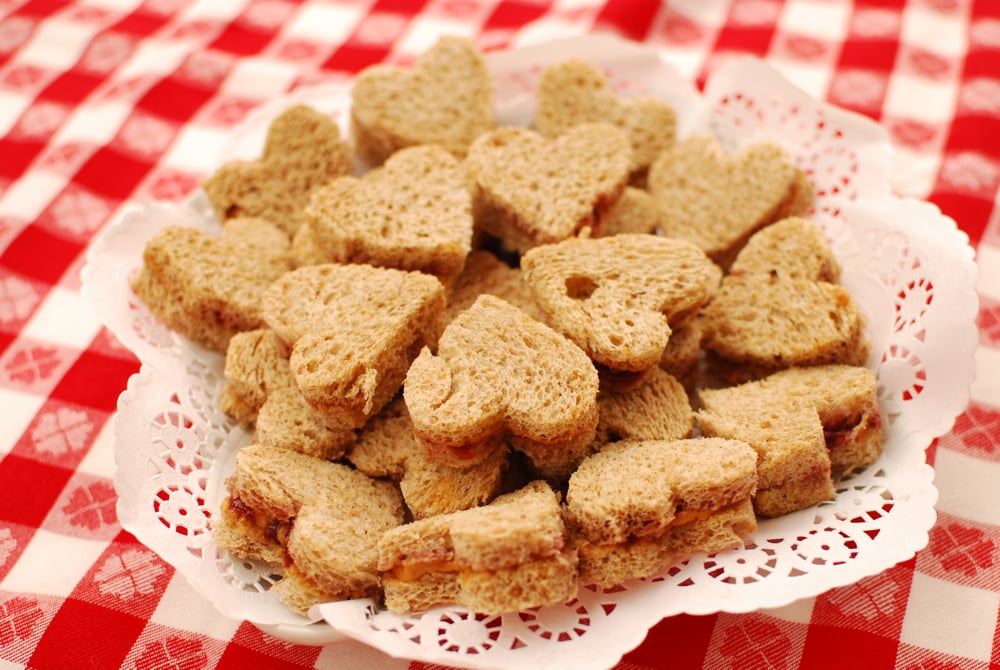 It's a truly simple gesture, but these heart-shaped peanut butter and jelly sandwiches [6] are an easy way to add a little love to their lunch boxes.
Jelly and Toast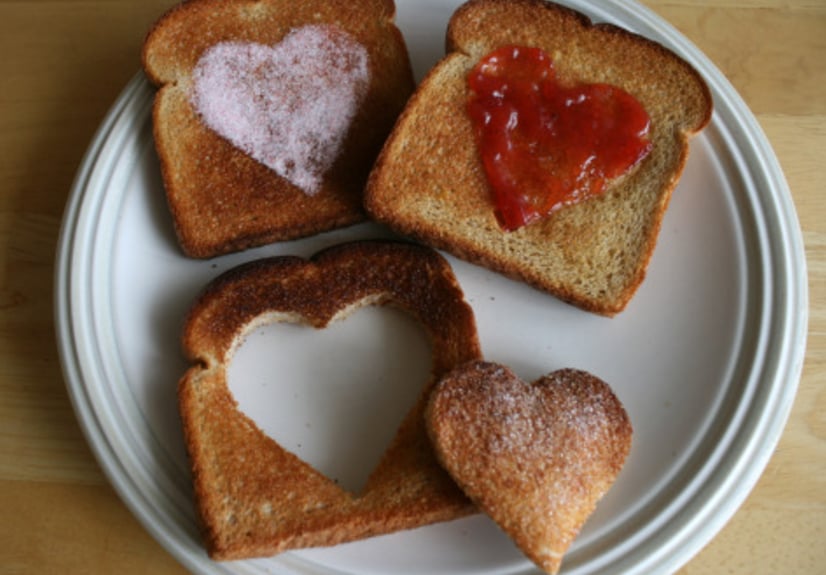 Great for lunch or as an after-school snack! Heart-shaped toast [7] and a little jelly or jam are an easy — and perfectly lovely — Valentine's Day lunch idea.
Grilled Cheese Hearts and Tomato Soup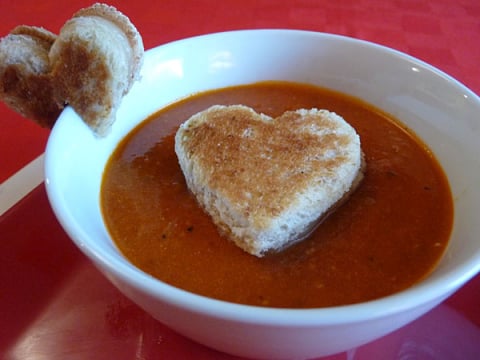 If the Valentine's Day forecast is anything like today, a cup (or thermos) of warm soup could be perfect! So why not top it off with a heart-shaped grilled cheese [8] to celebrate the holiday?
Breakfast For Lunch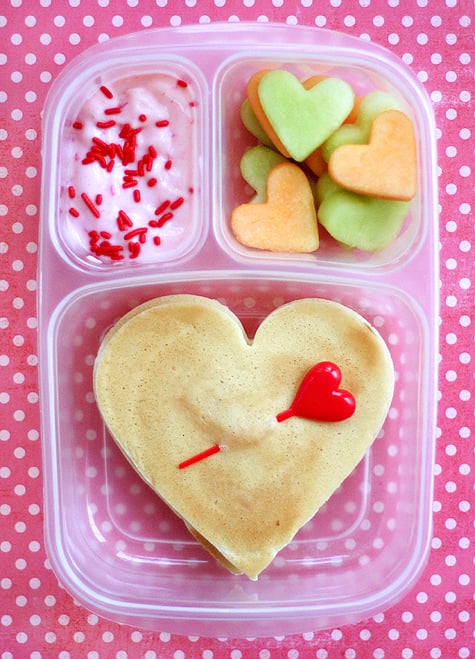 For the kiddo who prefers breakfast over lunch, prepare a sweet meal they won't be able to resist. Heart-shaped pancakes, heart-shaped fruit, and strawberry yogurt make for a delicious breakfast-for-lunch [9] lunch box idea!
A Hugs-and-Kisses Lunch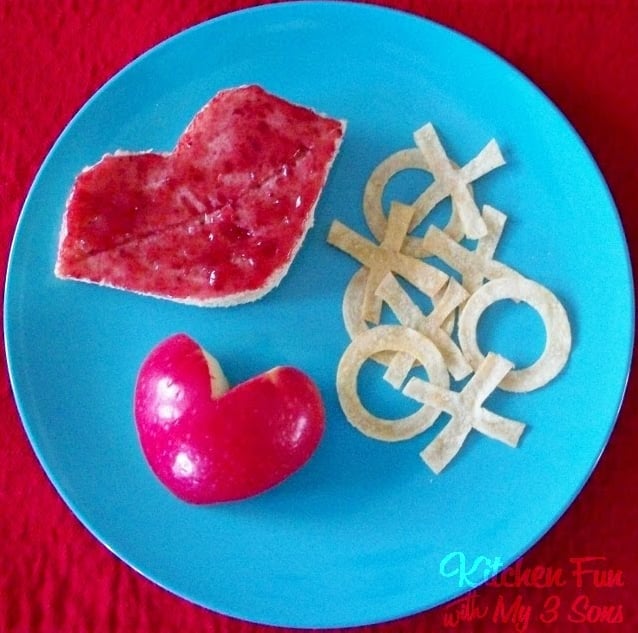 It's a hugs-and-kisses lunch affair [10] with this kiss-shaped peanut butter and jelly sandwich, some tortillas, and a wedge of apple (those little wedges of cheese in red wax would work, too!).
Heart-Shaped Snacks
Anything that can be cut into hearts, should! This list includes fruit, cheese, and whatever else is soft enough — the world's your heart-shaped oyster!
Fried Ravioli Hearts
Yum! These fried ravioli hearts [11] are a tasty indulgence on Valentine's Day — or any day of the week!
Heart-Shaped Sandwich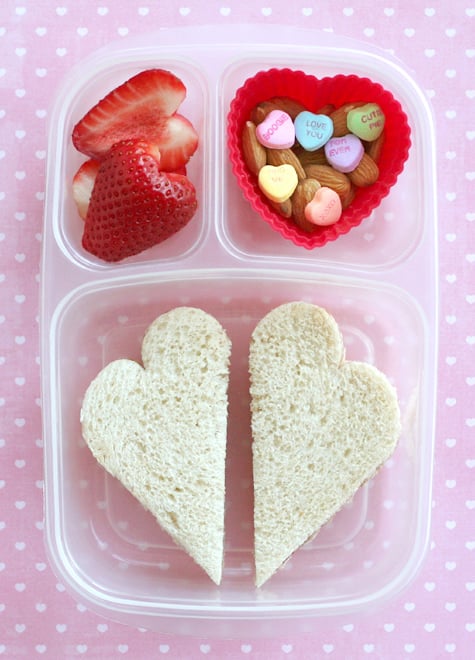 Heart-shaped sandwich cutters — which you can purchase at your local grocery store — can turn your tot's everyday lunch into something a bit sweeter [12] to fit the occasion. Halved strawberries — which look like hearts — and a heart-shaped muffin wrapper filled with heart-shaped candies make perfect sides for the main course!
Heart-Shaped Wedge Salad With Bacon Hearts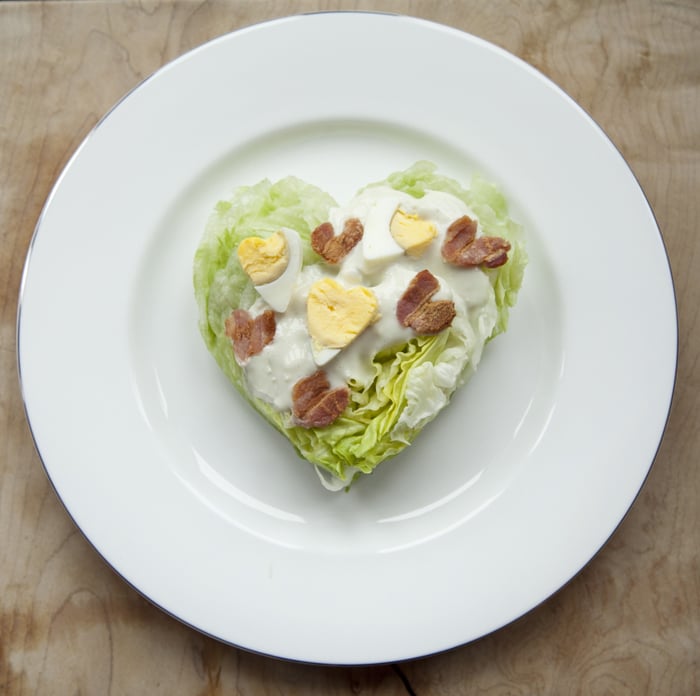 Hearts upon hearts upon hearts! This heart-shaped wedge salad with bacon hearts [13] is a crisp way to say I love you!
Be Mine: Valentine's Day Lunch Box Idea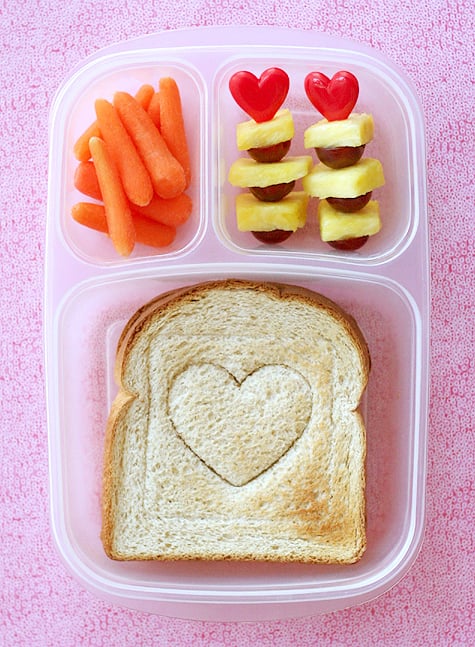 Fruit kebabs [14] — made using plastic cupcake heart picks — and a sandwich with a heart stamp make a lovely Valentine's Day lunch box idea — and nutritious, too!
Love Lunch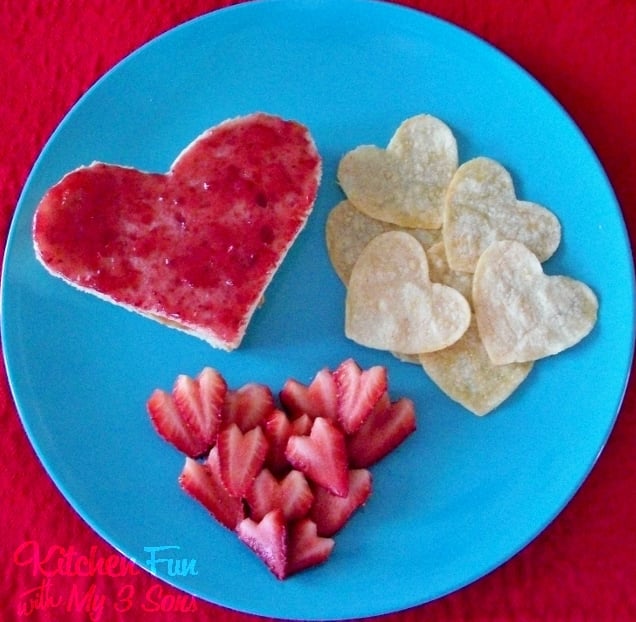 This love-filled lunch [15] features heart-shaped sandwiches, fruit, and chips!
A Love-Filled Lunch Box
Bento boxes continue to be all the rage — and why not? When they're filled with heart-shaped and love-themed sandwiches and fruit, the kids will love them!
Heart-Shaped Pitas With Roasted Red Pepper Hummus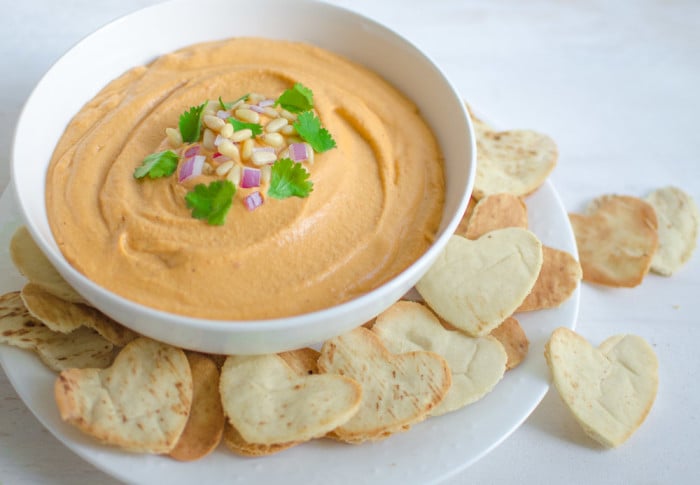 Whether served as an afternoon snack or as lunch itself, these heart-shaped pita chips with roasted red pepper hummus [16] will satisfy hungry bellies.
Message in a Sandwich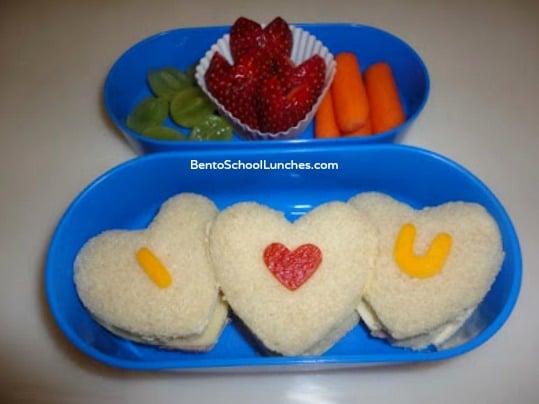 Put all of those cookie cutters in your cabinet to use with a trio of "I heart u" sandwiches [17] that will fill your tot's heart — and belly! — with joy when she opens her lunch box on Valentine's Day.
Love Notes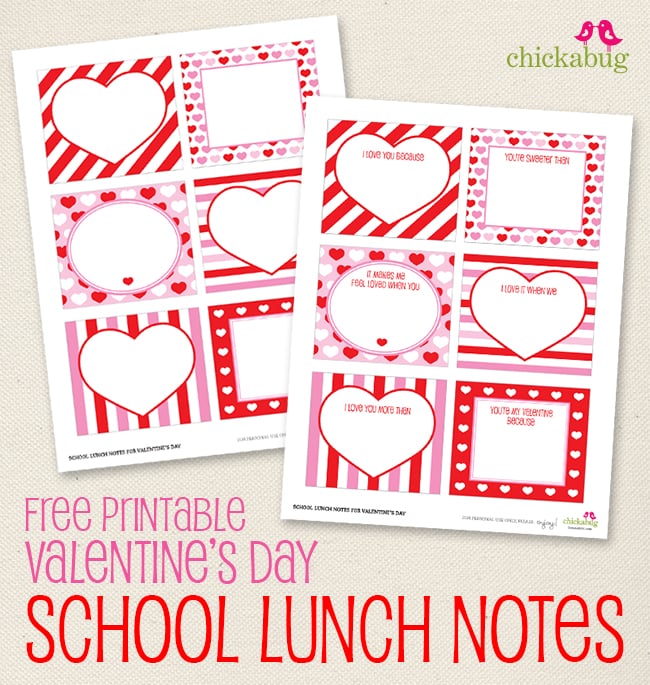 Send your love via a sweet Valentine's Day-themed note in your tot's lunch with Chickabug's free printable notes [18].