The countdown to Valentine's Day [1] is on — and one of the things Mom can do to celebrate this love-filled day is make a special lunch for her tot. Whether you're packing a lunch box [2] or serving your little one at home, these 19 supersweet Valentine's Day lunch ideas will have your kiddo head over heels by lunchtime!
Source: Flickr user buzzymelibee [3]
Love Letter Bento Lunch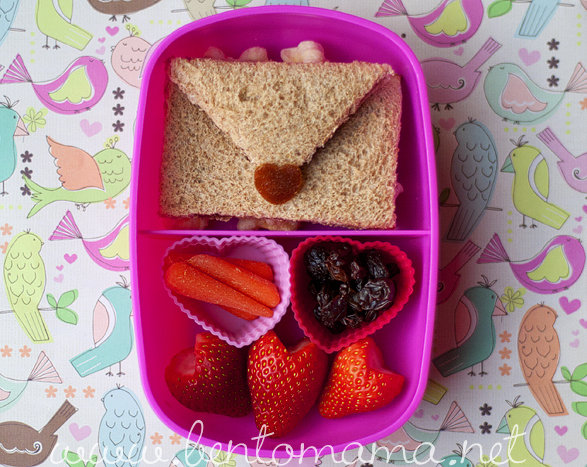 Seal it with a kiss! Your kiddo is sure to appreciate a lunch box love note that she can eat, too — like this lunch sandwich that looks like a love letter.
Source: Bento Mama [4]
I Heart You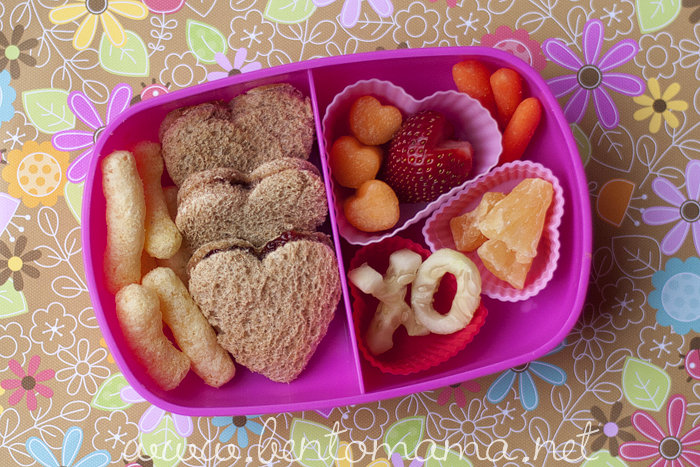 A healthy lunch filled with love! Mini heart-shaped sandwiches, accompanied by three heart-shaped muffin cups (with heart cantaloupe, heart strawberries, and X and O cucumbers) give a Valentine's Day spin to a nutritious lunch.
Source: Bento Mama [5]
Tic-Tac-Toe Lunch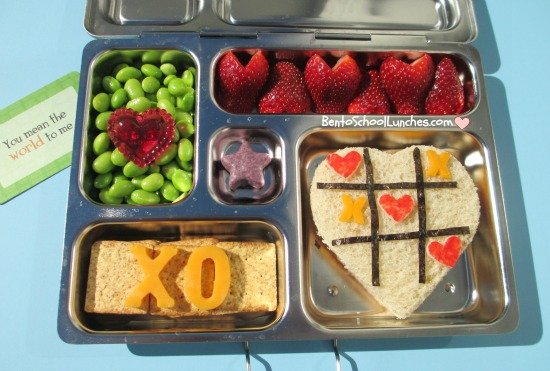 A sandwich is more than just a sandwich when it is also a game! This Valentine's Day-themed tic-tac-toe sandwich becomes fun with the addition of nori for the lines, Asiago cheese colored with a red food-safe marker for the hearts, and cheese for the X's and O's.
Source: Bento School Lunches [6]