The months that pass between the first time your baby stands up on his own and his first steps can feel like an eternity. If you're hoping to encourage your child's movement toward mobility, the introduction of a walker or push toy can make a big difference. These 12 toys offer your hesitant baby the incentive he needs to get vertical and get moving!
PlanToys Walk N Roll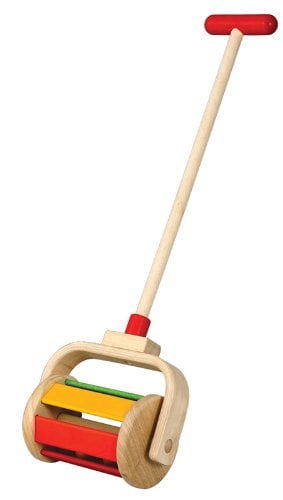 Sometimes the most basic toys are the best. The movement of the wooden balls within the Walk N Roll [1] ($35) inspires your baby to get vertical and get moving!
Haba Walker Wagon
They can take stuffed animals for a joyride around the house, thanks to the sweet seat on Haba's Walker Wagon [2] ($161). You can even adjust the brake strength depending on your child's walking abilities.
Keith Haring Wolf Pull Toy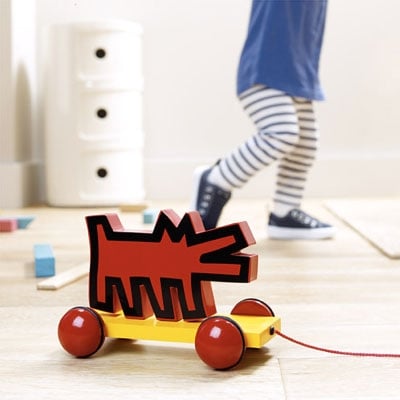 Consider it his first fine-art acquisition. Keith Haring's iconic pop art Wolf Pull Toy [3] ($80) adds a hint of modernism to your baby's room and encourages him to take his canine friend for a stroll.
Fisher-Price Corn Popper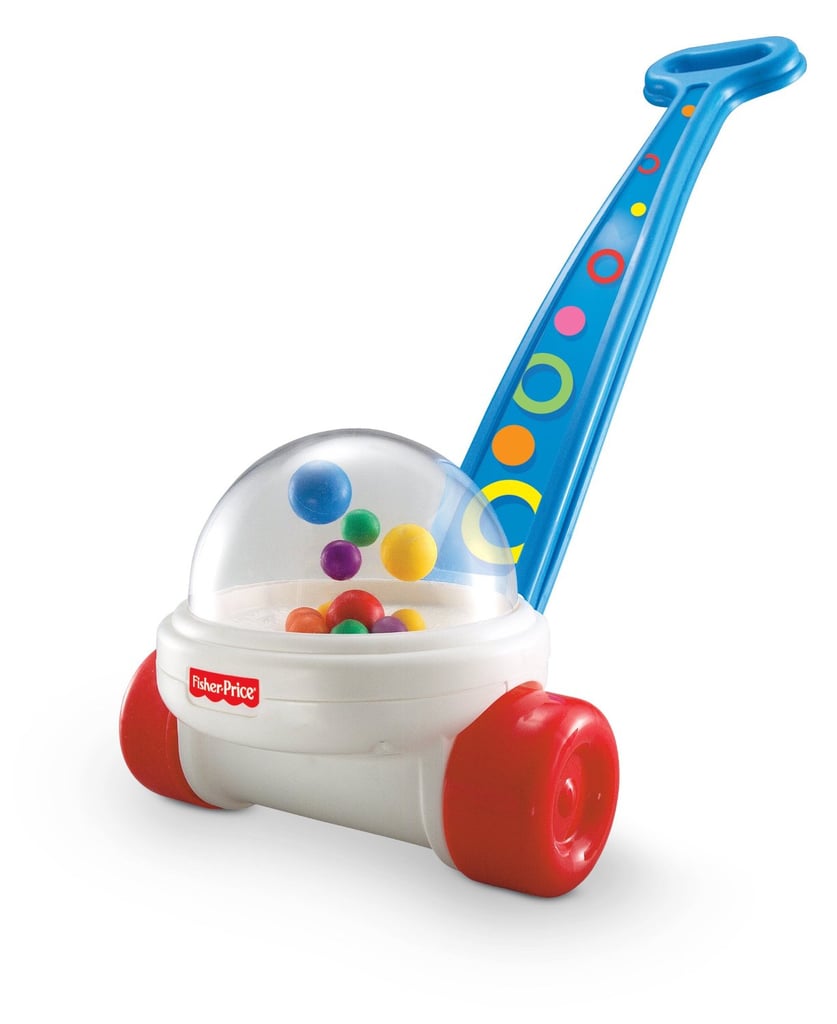 You may very well recognize this one from your own childhood — Fisher-Price's Brilliant Basics Corn Popper [4] ($14, originally $15) has been around forever! The popping rainbow of plastic balls offers incentive to encourage a child to move.
Melissa & Doug Chomp & Clack Alligator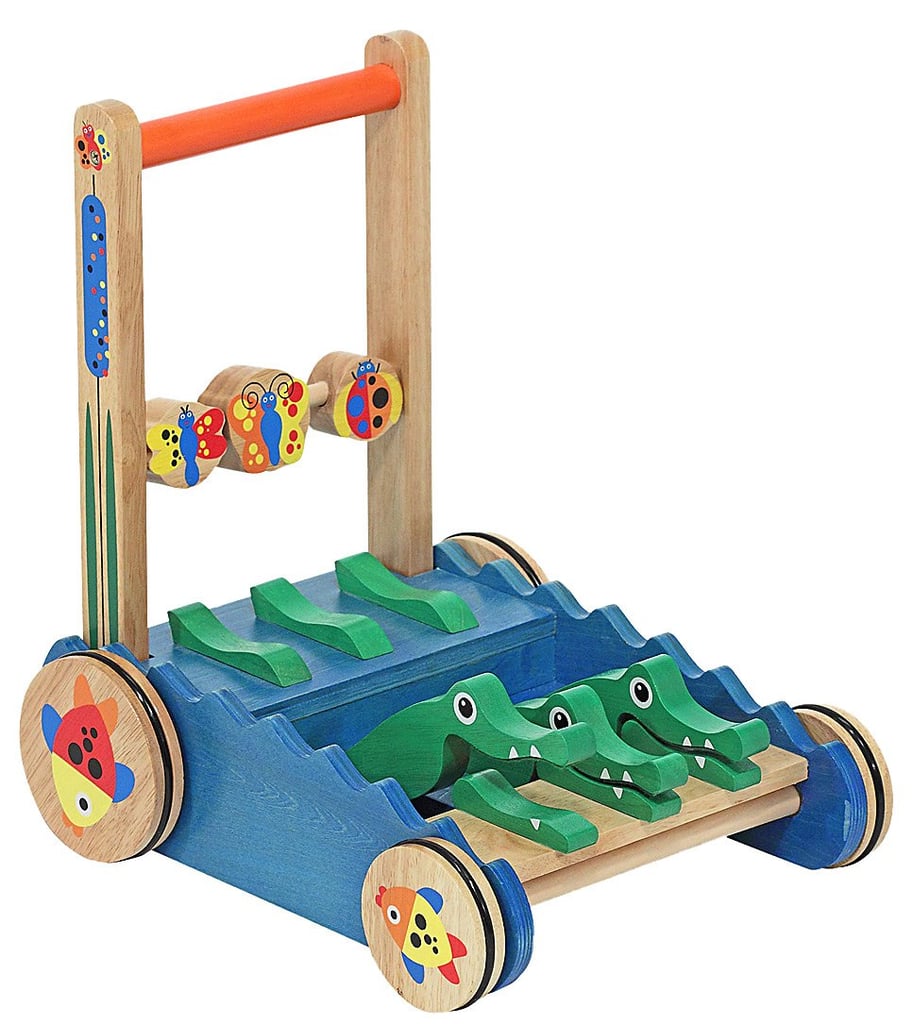 Melissa & Doug's Chomp & Clack Alligator Walker Push Toy [5] ($42) offers instant gratification when you make it move — the gators noisily chomp away!
Janod Crazy Doggy Babywalker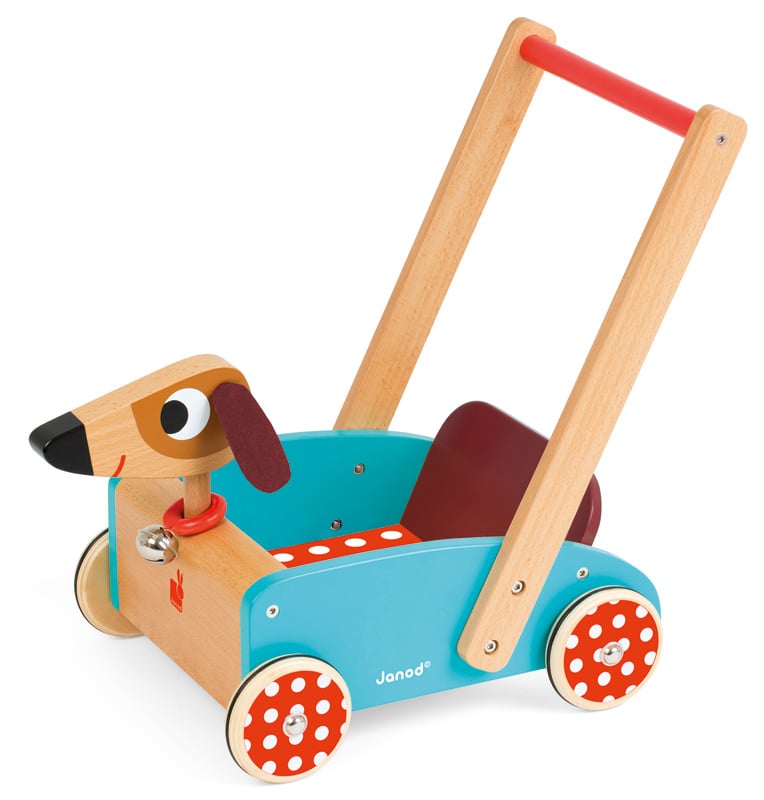 Your kiddo can fill up the cart area of Janod's Crazy Doggy Babywalker [6] ($60) with his favorite toys for on-the-go playtime. Plus, the pup comes with a jingle bell collar, so you can always hear him coming!
Fisher-Price Activity Walker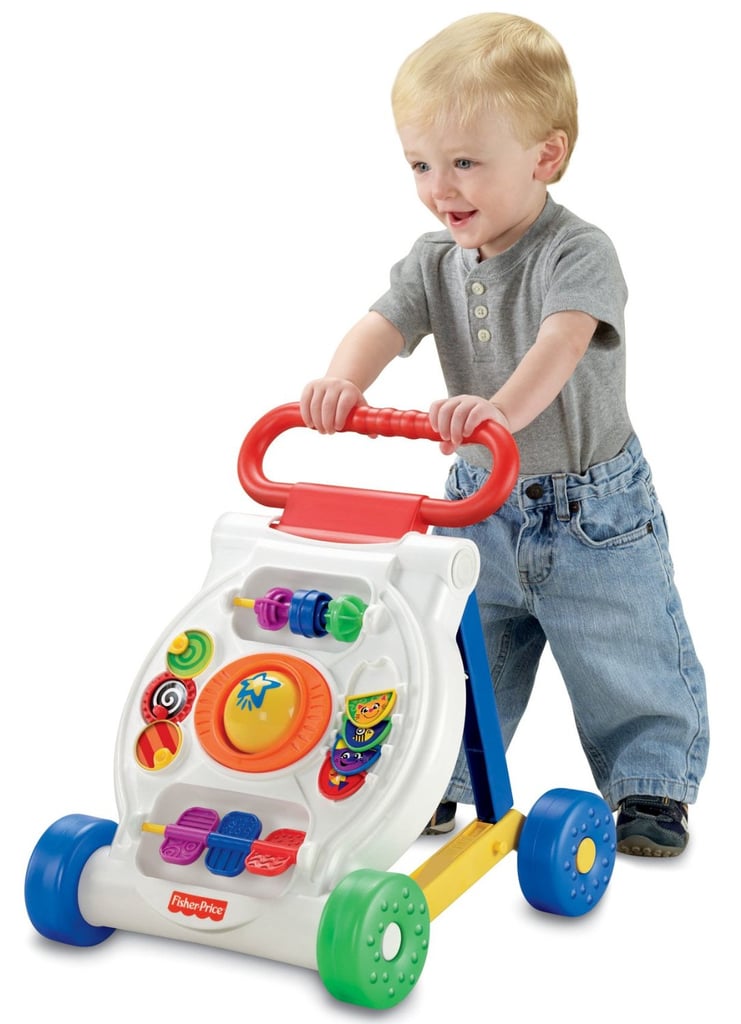 Before they're mobile, babies can keep busy with the myriad activities on the front side of the Activity Walker [7] ($21, originally $35), and once they get moving, they can cart the whole thing around wherever they wish.
Skip Hop Treetop Friends Flapping Owl Pull Toy
Skip Hop's Treetop Friends Flapping Owl Pull Toy [8] ($20) offers your babes plenty woodland fun with wings that are set in motion when it's pulled along.
Melissa & Doug Shopping Cart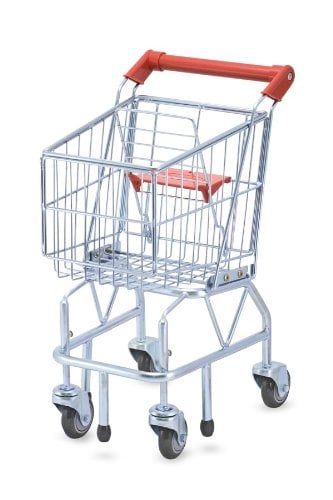 If your little one loves accompanying you to the grocery store, Melissa & Doug's Grocery Cart [9] ($50, originally $70) is the perfect toy to inspire early steps (plus, they can stock it with their favorite toys — food-themed or otherwise).
Wonderworld Giraffe Walker 'N Shape Sorter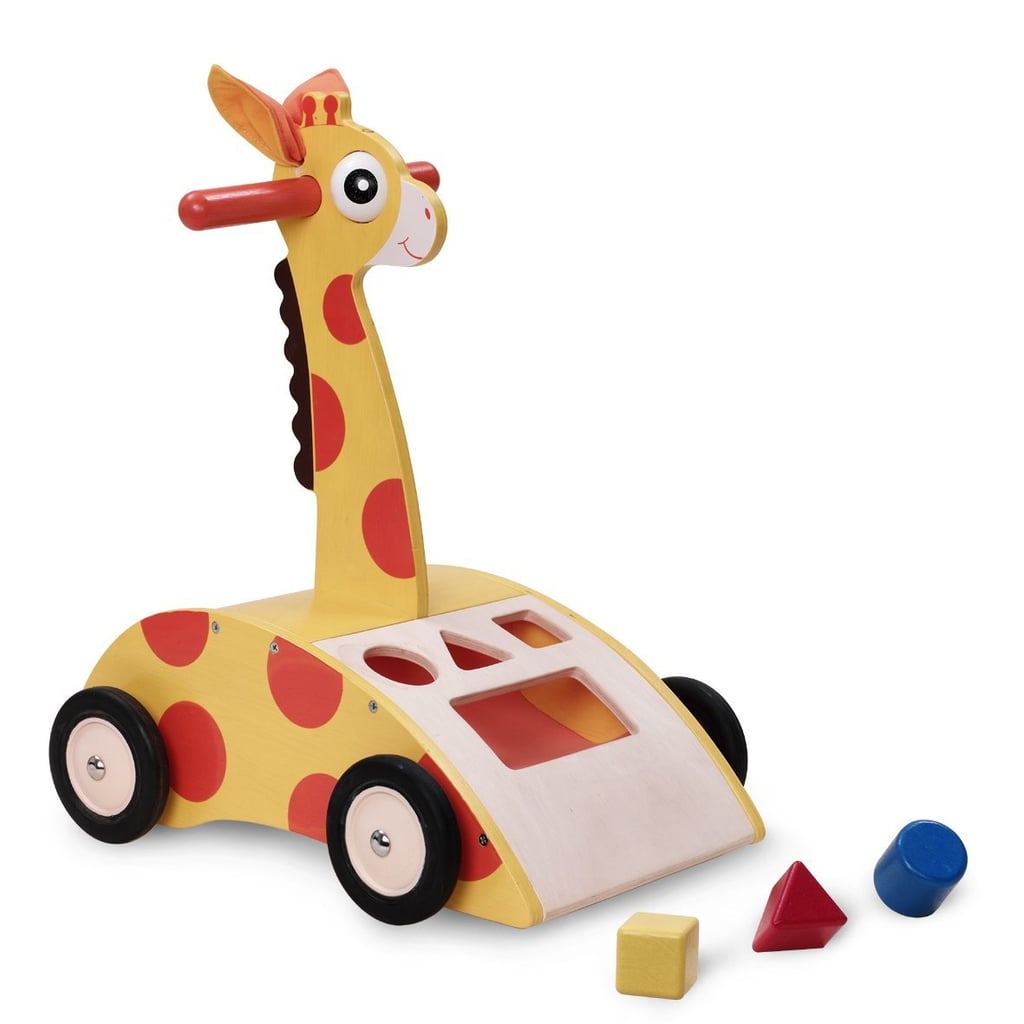 A shape sorter and push toy all in one, Wonderworld's Giraffe Walker [10] ($70, originally $80) encourages first steps with strong alignment and foot arch support.
Fisher-Price Bubble Mower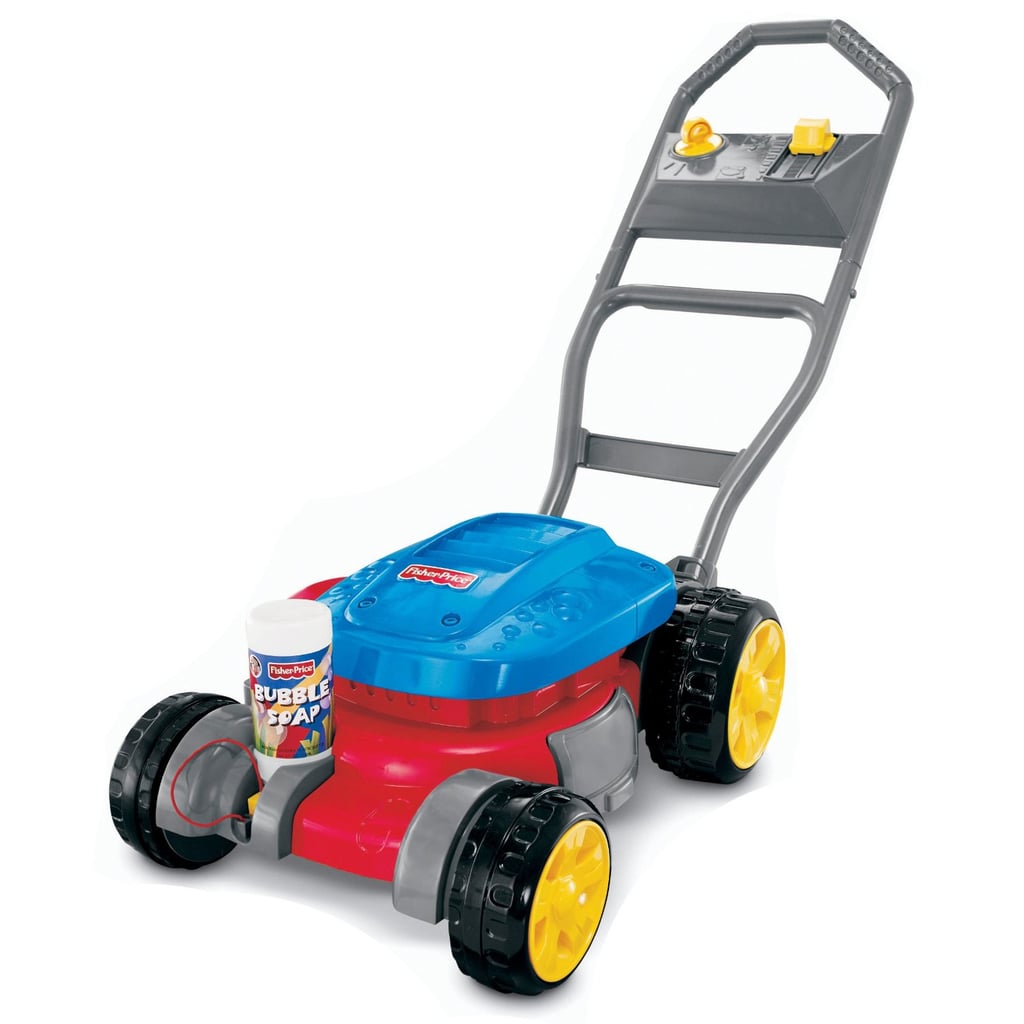 Because you can't go wrong with a tried-and-true classic, Fisher-Price's Bubble Mower [11] ($20) is a great way to get outside and hopefully get going (and blowing)!
Haba Doll Buggy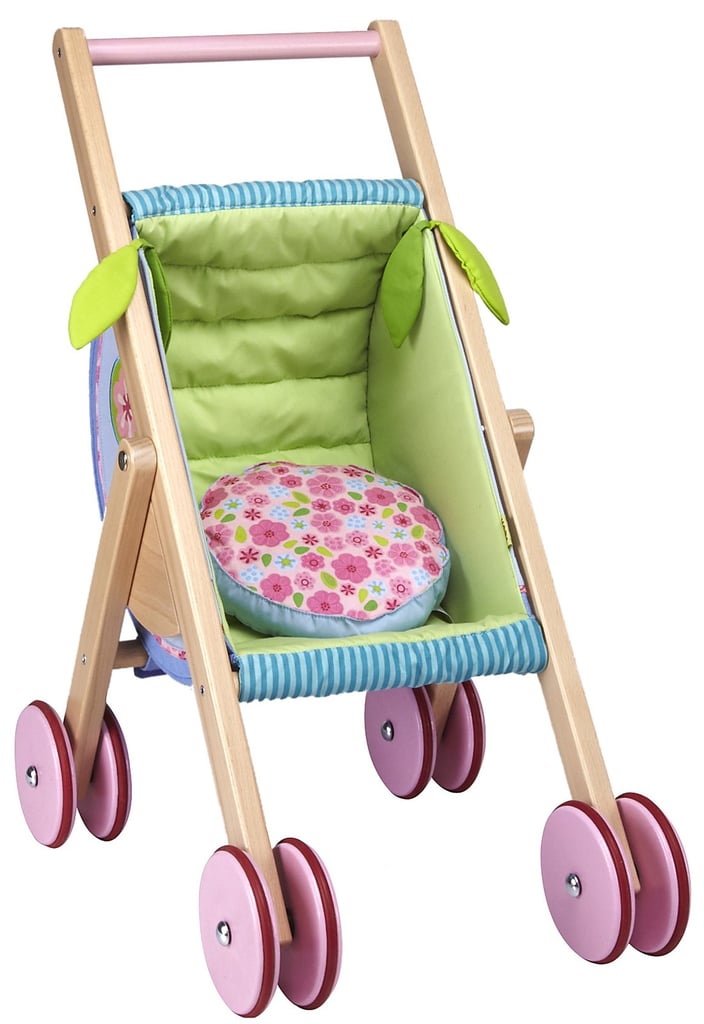 It's a bit of an investment, but Haba's Doll Buggy [12] ($171) can take your child from baby through preschooler as it transforms from push toy to vehicle for her favorite baby-dolls.