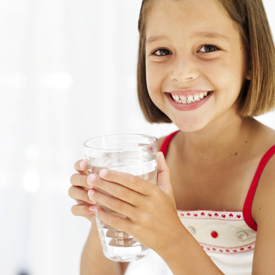 Even though the Environmental Working Group recently
released a report
exposing the carcinogen hexavalent chromium, the "Erin Brockovich chemical," in tap water in 25 of the 35 tested cities; up to
60 percent of our bodies are made up of H2O
, and an even higher percentage for tots — so it's essential for our health. Whether you buy bottled or use a purifier, take this quiz to make sure your children are getting their fill!
Drink Up! Are Your Kids Getting Enough Water Each Day?
How much water should the average 6-year-old drink each day?