Welcome to our guide to Back-to-School Success [1]: 31 days of tips, apps, recipes, and more to help you make this your family's best school year yet. Today, day eight, includes easy organizing solutions for all your craft supplies.
With the school year starting soon, parents are stocking up on supplies, and that includes crayons, paintbrushes, stickers, and glue sticks. But once you make all your crafty purchases, where do you put them? We have 10 easy solutions for storing and organizing all of your child's art supplies. Which one's your favorite?
Toilet Paper Rolls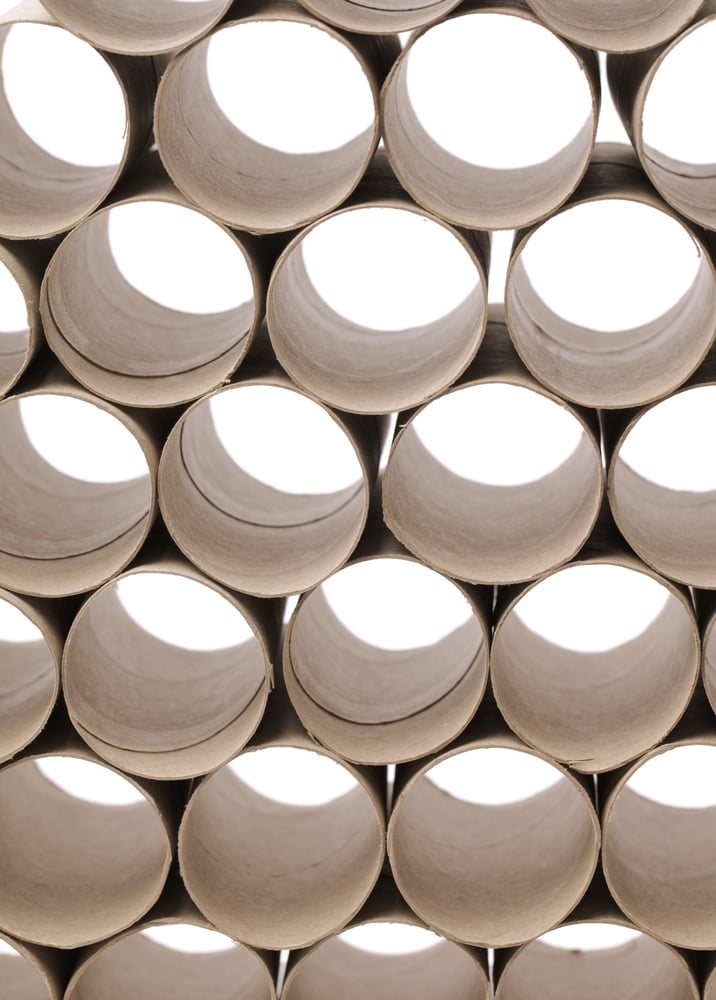 "Toilet paper rolls cut in half and turned upright . . . one drawer now becomes dozens of separate departments." — Melanie C. via Facebook [2]
"The toilet paper/paper towel roll [idea] . . . has been so fun to use in our home! I put the cut rolls in shoe boxes which works fabulously too and looks so colorful and exciting for the kiddos!" — Lavinia P. via Facebook [3]
Colored Buckets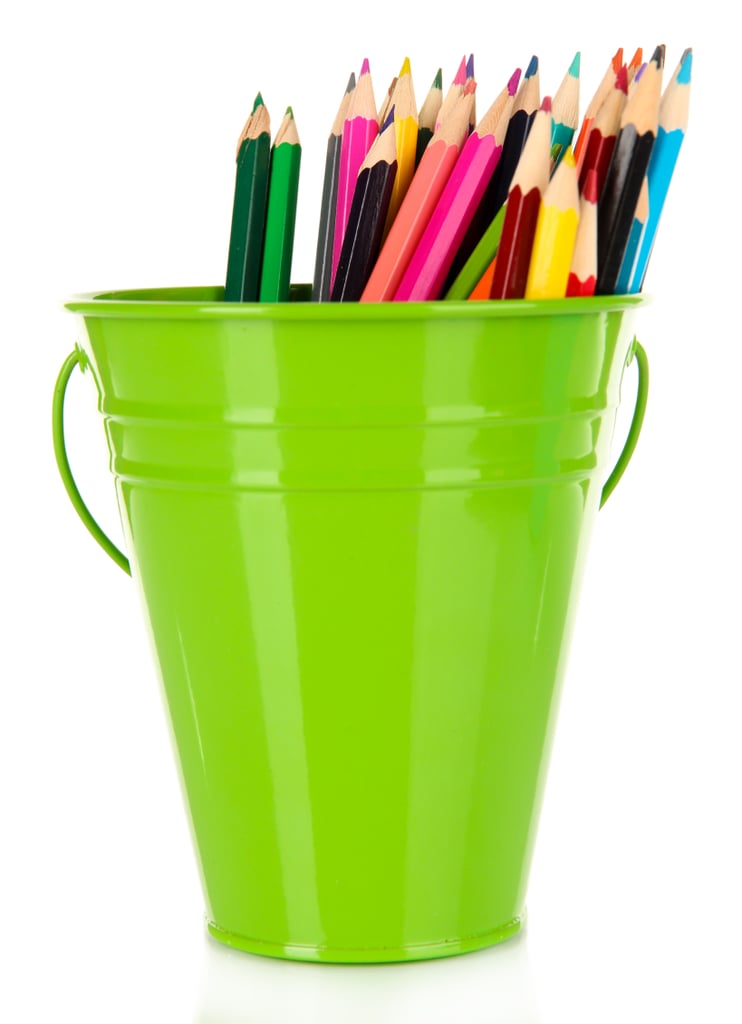 "[I] took a tip from one of the home improvement stores and got a bunch of clean plastic buckets from the restaurant I work at. We drilled the bottoms and screwed them into a peg board in a rainbow shape." — Skye A. via Facebook [4]
Shoe Organizer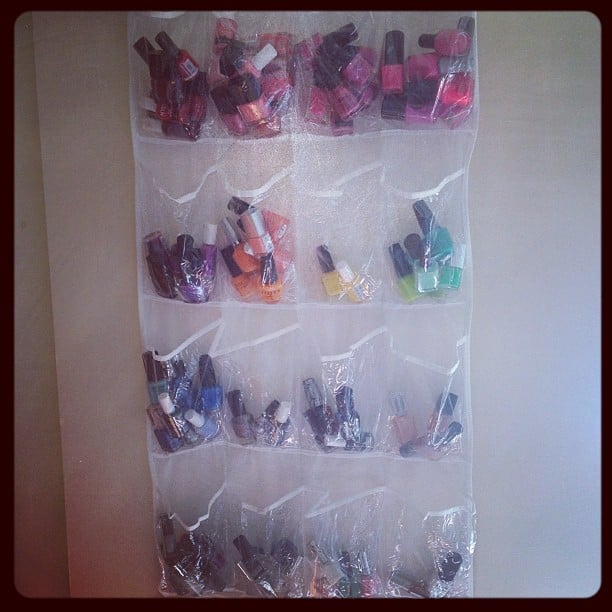 "We live in a small home, so we use an over-the-door shoe organizer to keep our kids' art supplies organized [5] and handy." — Krissy S. [6] of B-Inspired Mama [7]  
Source: Instagram user kiizzababy [8]
Clear Containers
"My son loves to create arts and crafts! So needless to say, we have way too many art supplies [9]! I repurposed a small bar alcove for storing our art supplies. I filled the cabinets with clear plastic containers of various sizes and separated the art supplies according to type. This could also easily be done in a closet, wardrobe/cabinet or even on bookshelves." — Cindy Y. [10] of One Part Sunshine [11]
Source: Instagram user wildflowerliz [12]
Recycled Containers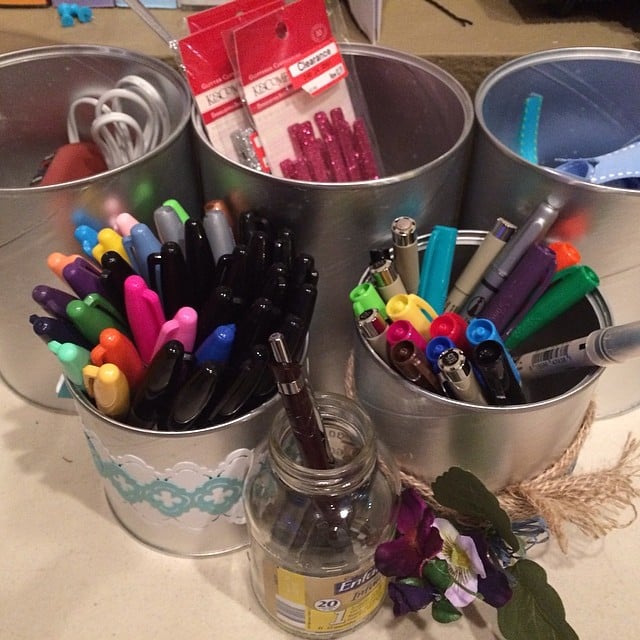 "I also use some cleaned-out tin cans that are all nailed to a board to make one piece as a holder for pens and pencils. I've seen them mounted on the wall but haven't done that yet." — Celena H. via Facebook [13]
"I have art items sorted into plastic bottles, old tubs (butter/ice cream), and shoeboxes. Kids love it, keep everything sorted and organized, and [it's] a great way to reuse items." — Victoria H. via Facebook [14]
Source: Instagram user angelicrafts [15]
Magazine Holders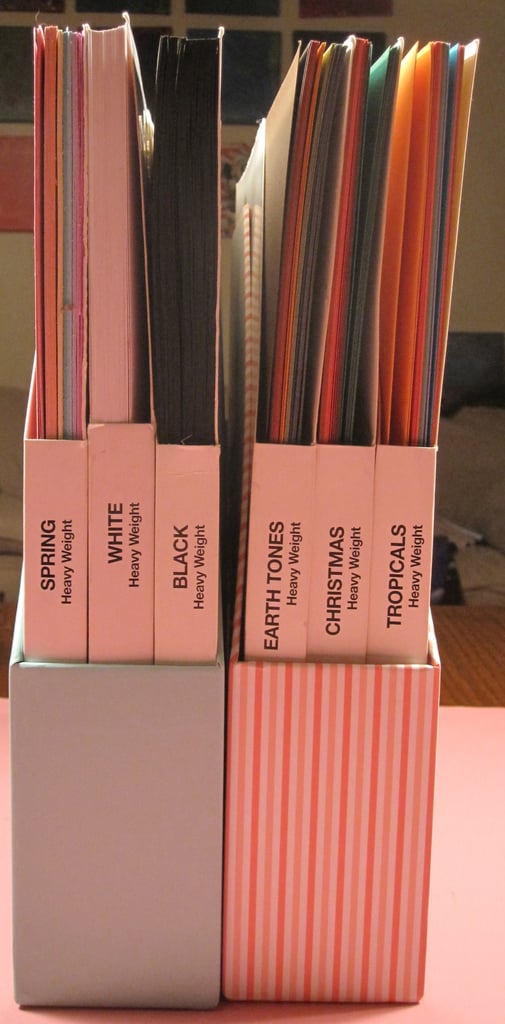 "I used magazine bins [16] to separate the colored paper and paper scraps." — Cindy Y. [17] of One Part Sunshine [18]
Colorful Boxes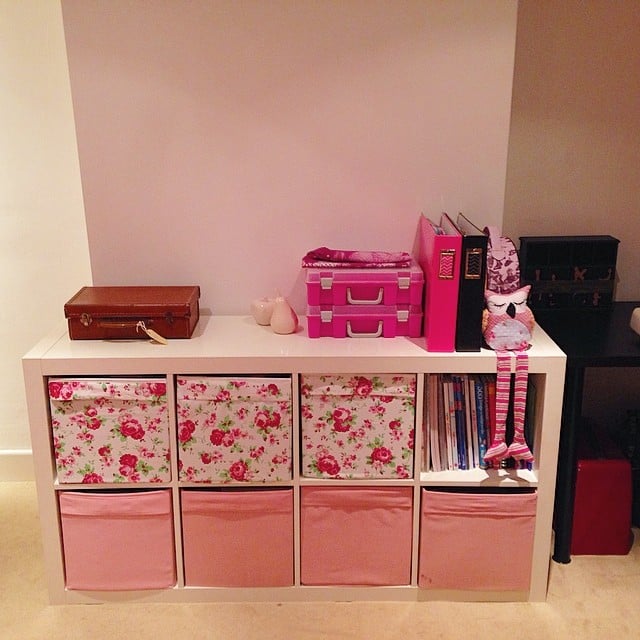 "I found these great cardboard boxes [19] that fit perfectly. I worried they would be too small to hold anything useful, but they are actually the perfect size. No one, not even a family with 10 children, needs more supplies than these little boxes can hold." — Elizabeth [20] of Ordinary Time [21]
Source: Instagram user julietteperkins [22]
Baskets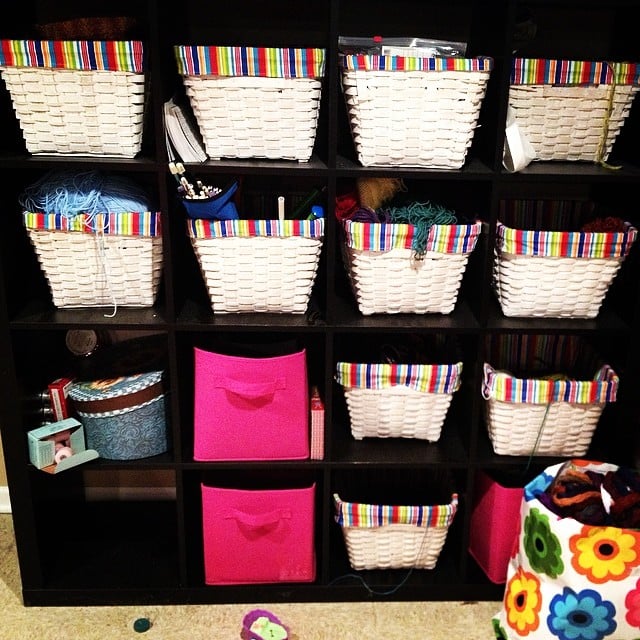 Wicker baskets are a great way to store some of the larger supplies.
Source: Instagram user ntkeller [23]
Bins With Photos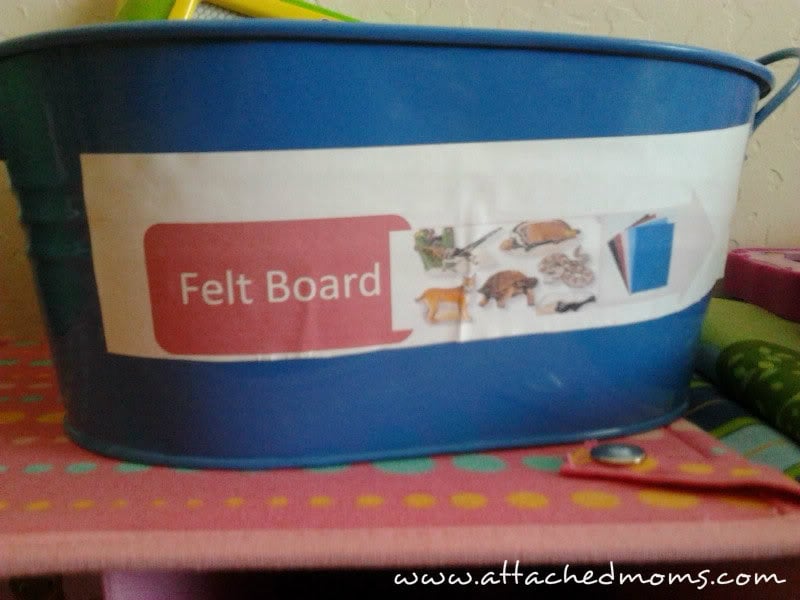 "Buckets/bins etc. with pictures on the front so kids know what goes where." — Tiffany M. via Facebook [24]
Source: Creative Family Cooking [25]
Sandwich Bags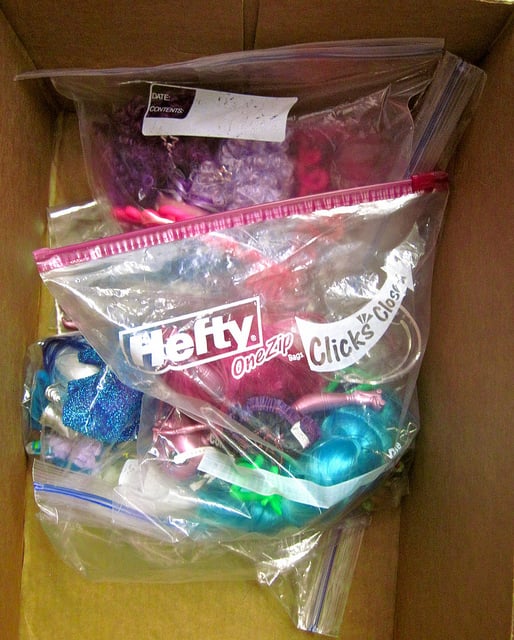 "[Sandwich] bags are your friend." — Jackie C. via Facebook [26]
[27]
Source: Flickr user Puuikibeach [28]