It's easy to have a love-hate relationship with Ikea. The prices are ideal for outfitting lil ones' rooms with practical, stylish furniture, but with that low price moms often have to sacrifice color and design. Sure, you can paint the stark white pieces, but with all of the wear and tear kids put their rooms through, it's only a matter of time before the paint starts chipping and the white under-layer is showing.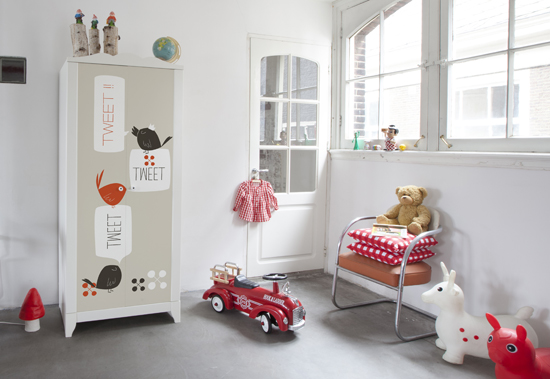 That's where
MyKea
comes in. The Dutch design company has identified the most popular Ikea furniture items and created removable, graphic vinyl prints (ranging from $42 to $65) that can be applied directly to the furniture. With a slew of kid-friendly designs — think the Little Mister and
Little Miss
characters, SpongeBob, and some fun original creations including DJ equipment, aliens, and numerals — kids' rooms can quickly be transformed to show off lil ones' personalities.