Once all the colorful plastic Easter eggs are found and opened, what do you do with them? If you're not keen on keeping them in storage till next year, there are plenty of things you can use them for. From crafts to games to new toys, check out all the amazing things you and your little ones can create using these Easter trinkets.
Source: Shutterstock [1]
Spelling Tools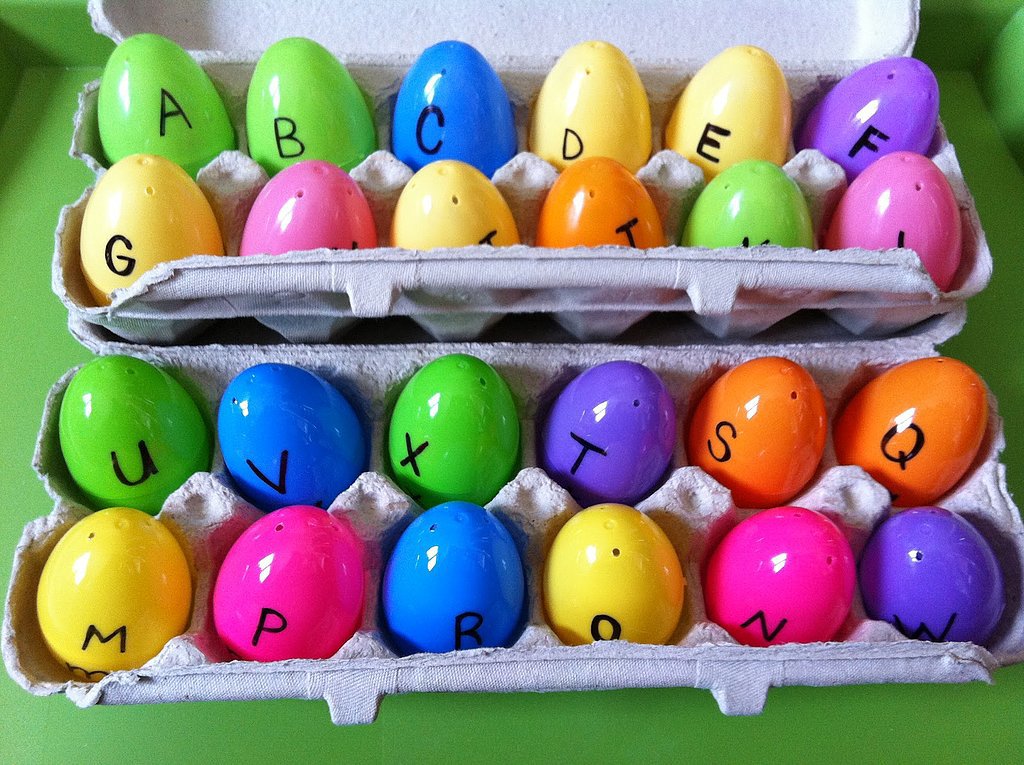 Teach your tot her ABCs and 123s using some eggs and a permanent marker.
Source: Rockabye Butterfly [2]
Wreaths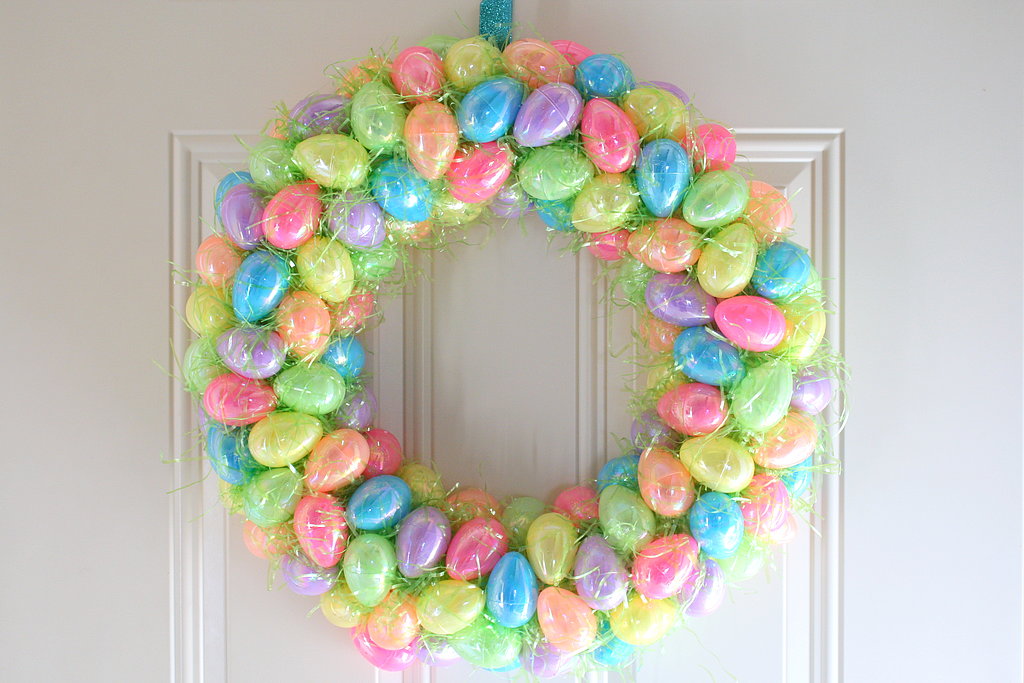 Whether it's for the front door or your tot's play room, turning your eggs into a colorful wreath [3] is a great way to decorate.
Source: Ramblings of a Suburban Mom [4]
Pretend Cupcakes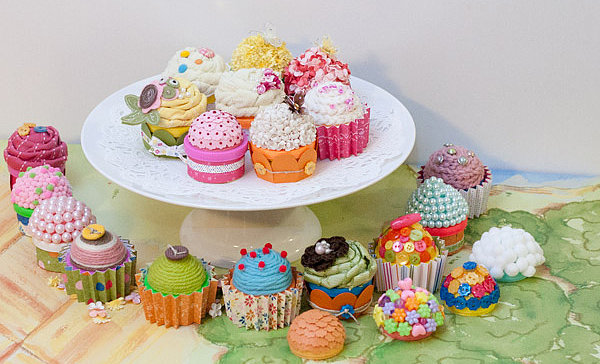 Use eggs, Play-Doh containers, and an assortment of fun fabrics to create some cute, pretend desserts [5].
Source: Creativity in Progress [6]
Bath Toys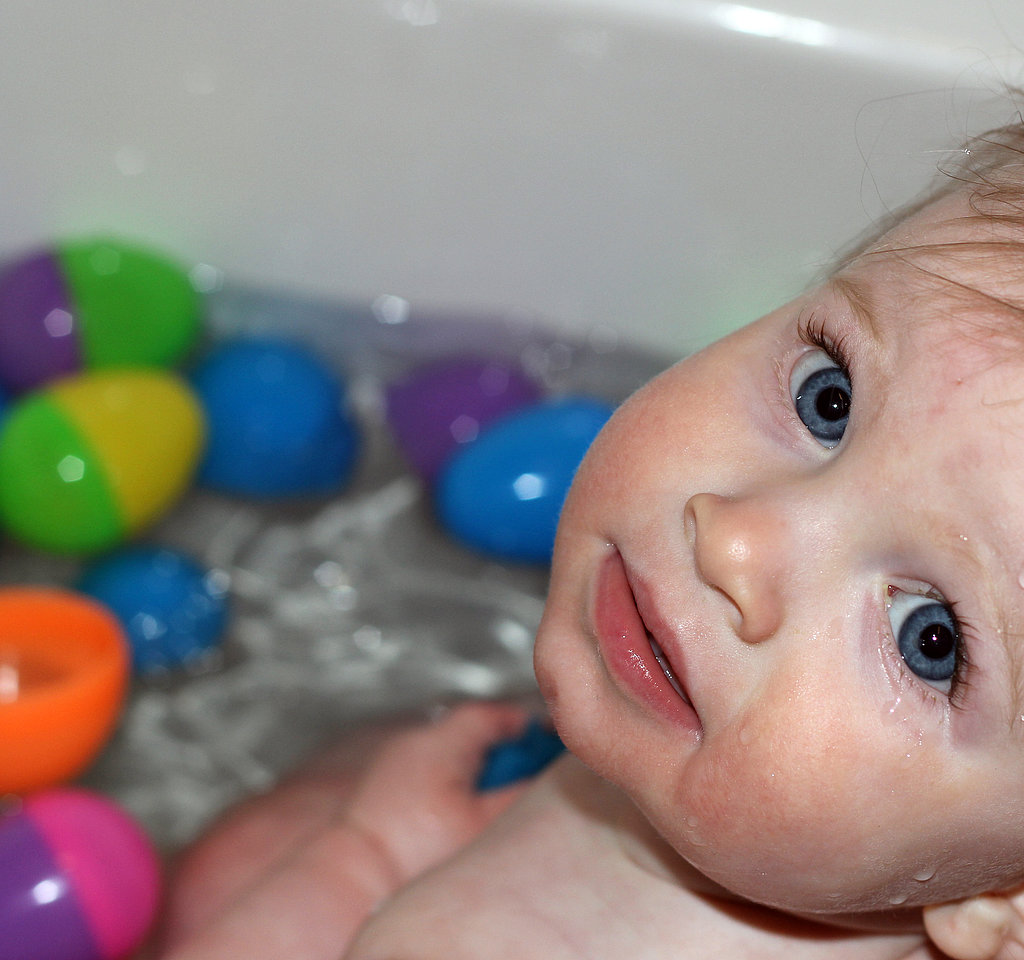 No need to spend tons of money on bath toys. Just toss some plastic eggs into the tub.
Source: Excited 2 Learn [7]
Tiny Dolls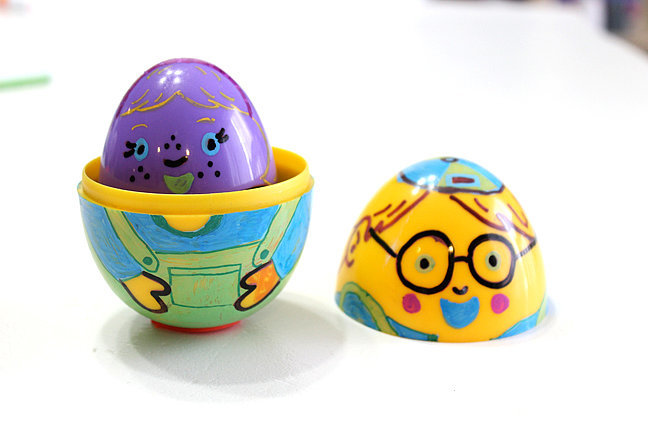 Make your child their own Russian doll set [8] using a variety of plastic eggs.
Source: Craft Interrupted [9]
Snack Containers
One of the easiest ways to reuse plastic Easter eggs is to turn them into holders for small snacks. The eggs are portable and a perfect on-the-go snack container for toddlers or preschoolers.
Source: Flickr user Jill Dubien [10]
Bird Feeders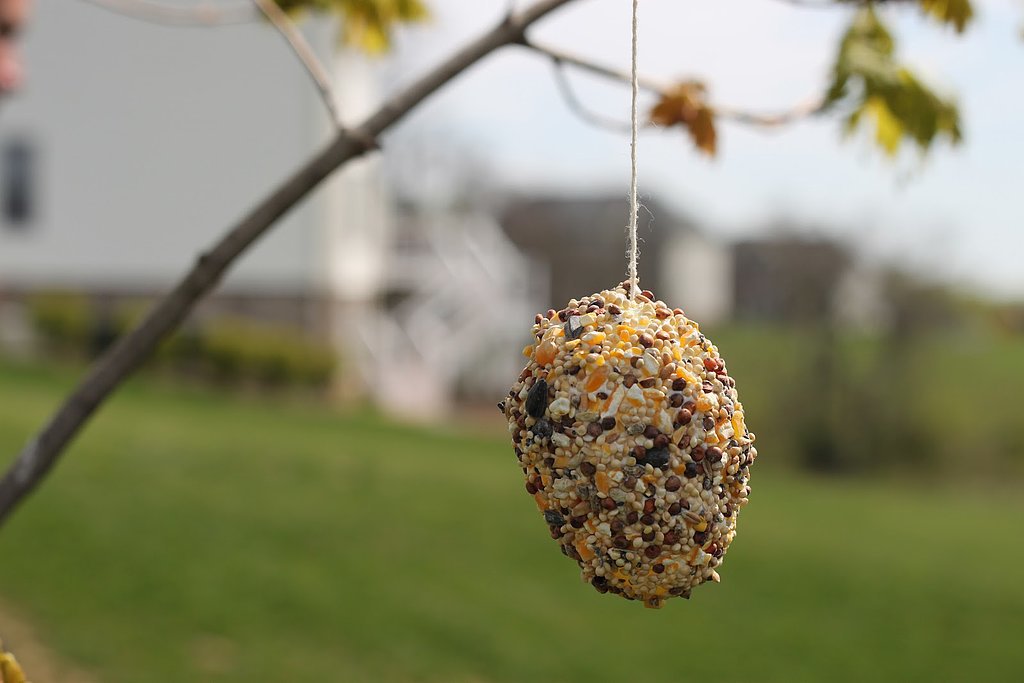 Attract some special friends this spring with easy-to-make bird feeders [11].
Source: Playing House in Maryland [12]
Sound Maker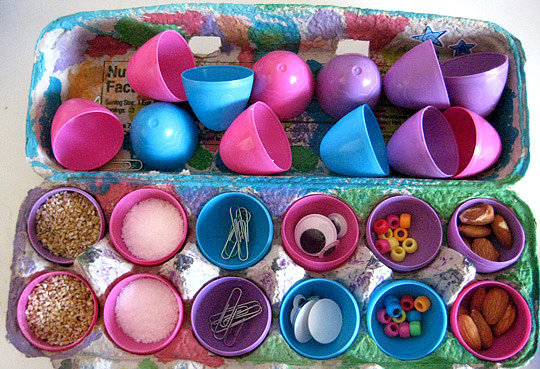 Fill the eggs with a variety of items to create these superfun sound shakers [13].
Source: Family Sponge [14]
Play Dough Containter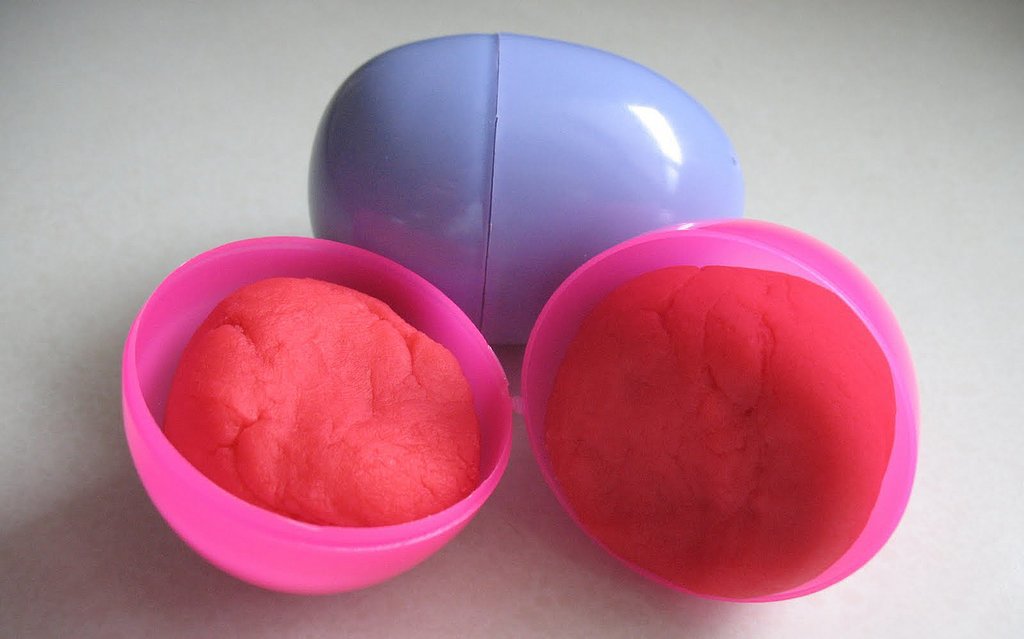 Rather than using tupperware to store your big batch of play dough [15], keep them color coded with the eggs.
Source: The Olds Family [16]
Fake Food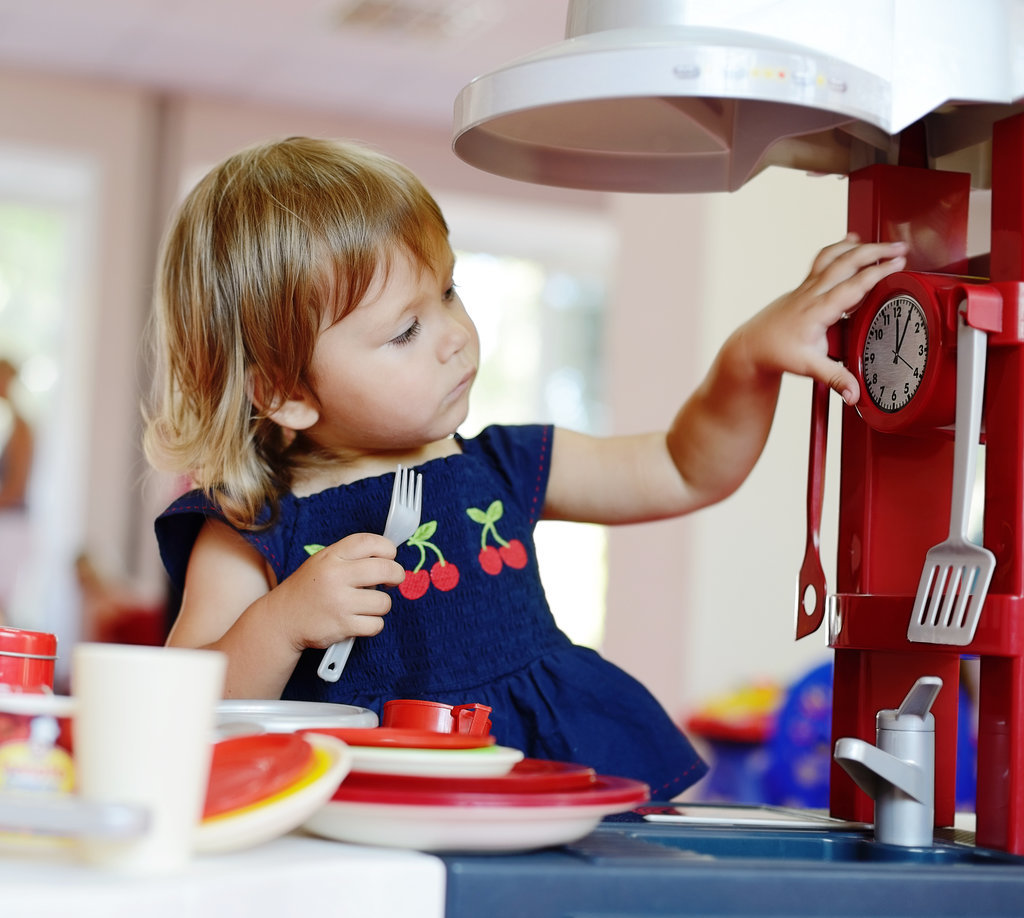 Add the leftover eggs to your tot's play kitchen, and maybe they'll make you a tasty omelette.
Source: Shutterstock [17]
Egg-Shaped Treats
Use the plastic eggs as a mold for Rice Krispies treats, Jello, and other tasty treats.
Source: Flickr user Shannon Hutton [18]
Easter Egg Teacups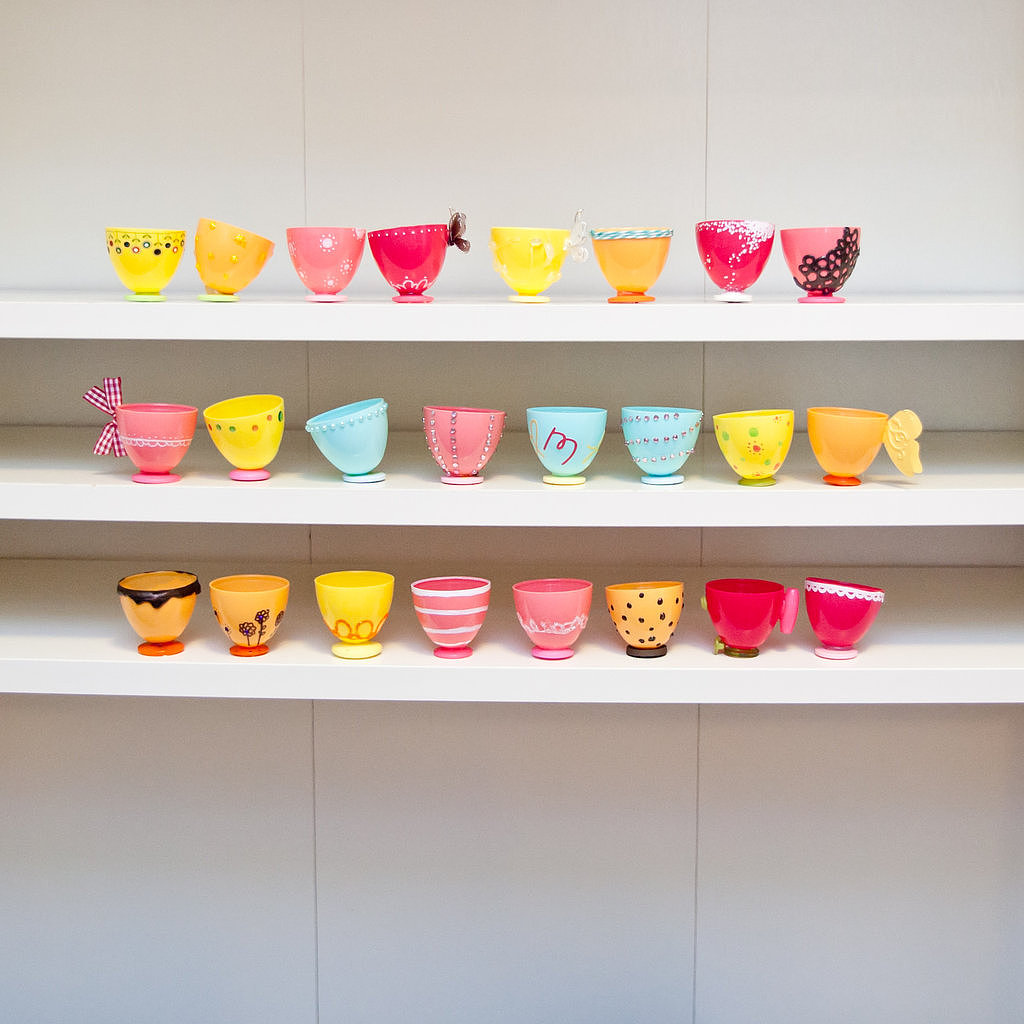 Designs by Sunghee took a creative approach to recycling — how sweet are these tiny teacups [19]?
Source: Creativity in Progress [20]
Bath Bobs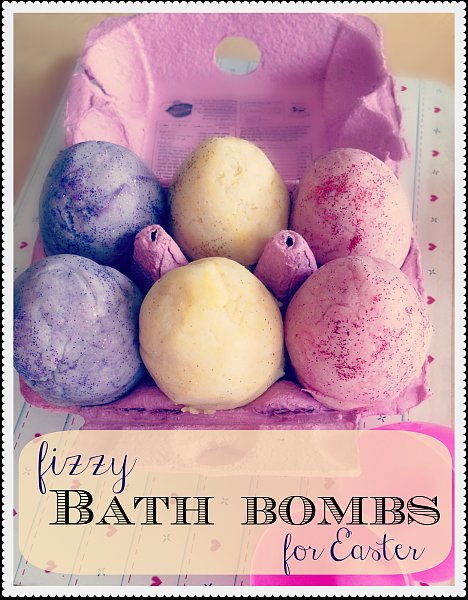 Add some fun and fragrance to your tot's bath time with these easy-to-make bath bombs [21].
Source: Here Come the Girls [22]
Tiny Treasure Keepers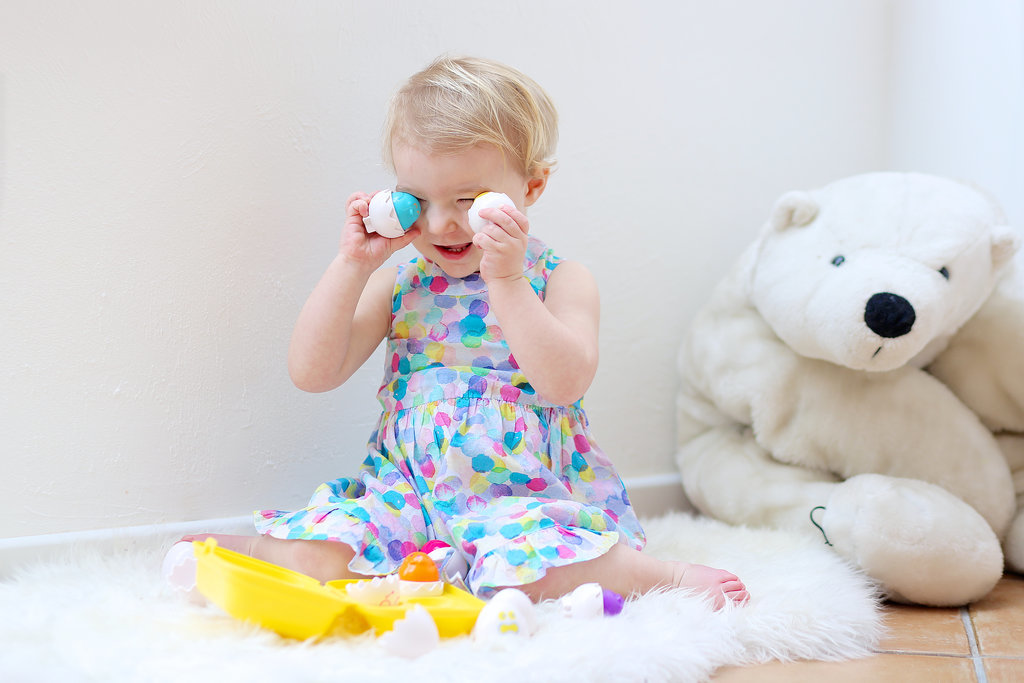 Use the eggs to organize tiny toys, jewlery, and other special trinkets.
Source: Shutterstock [23]
Egg-cellent Flowers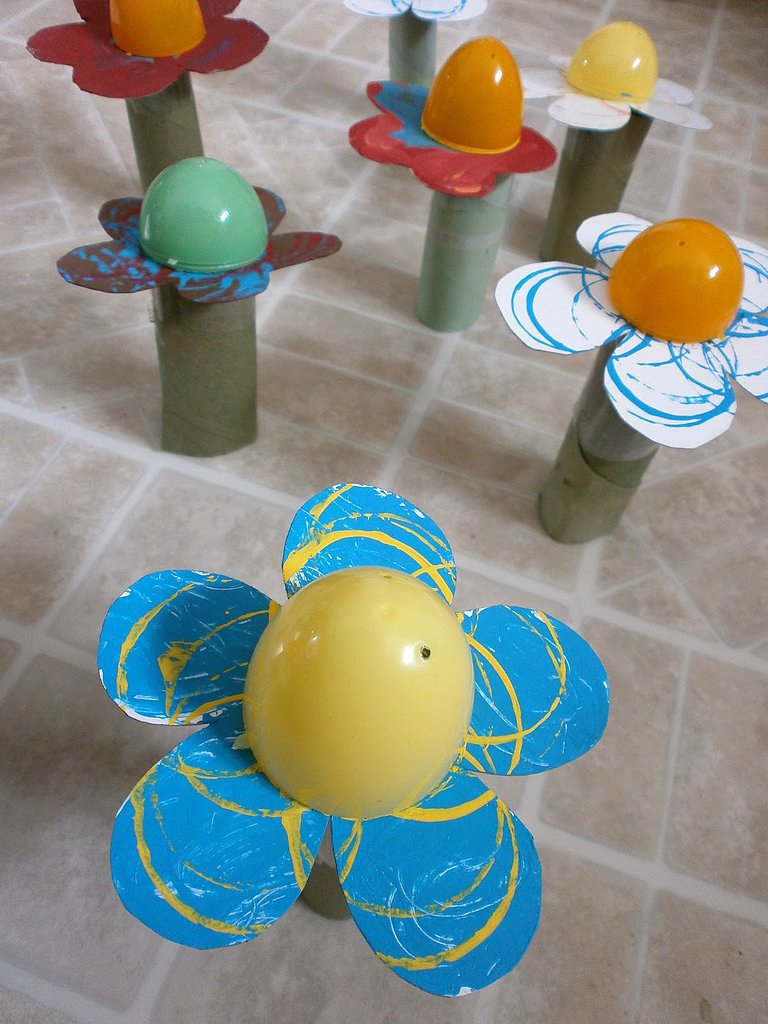 Turn Easter eggs into another symbol of Spring [24] using toilet paper rolls and a little imagination.
Source: Roots of Simplicity [25]
Roller Paint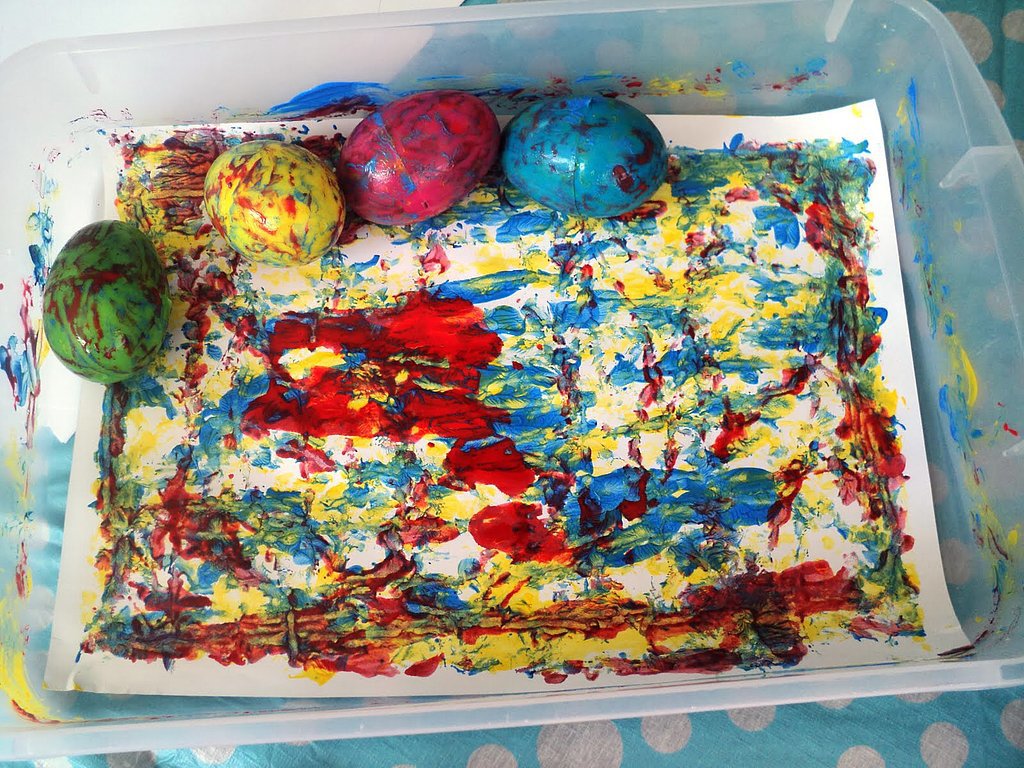 Keep the kids' fingers clean — or cleaner — with this easy and fun craft [26].
Source: A Little Learning For Two [27]
Sensory Bin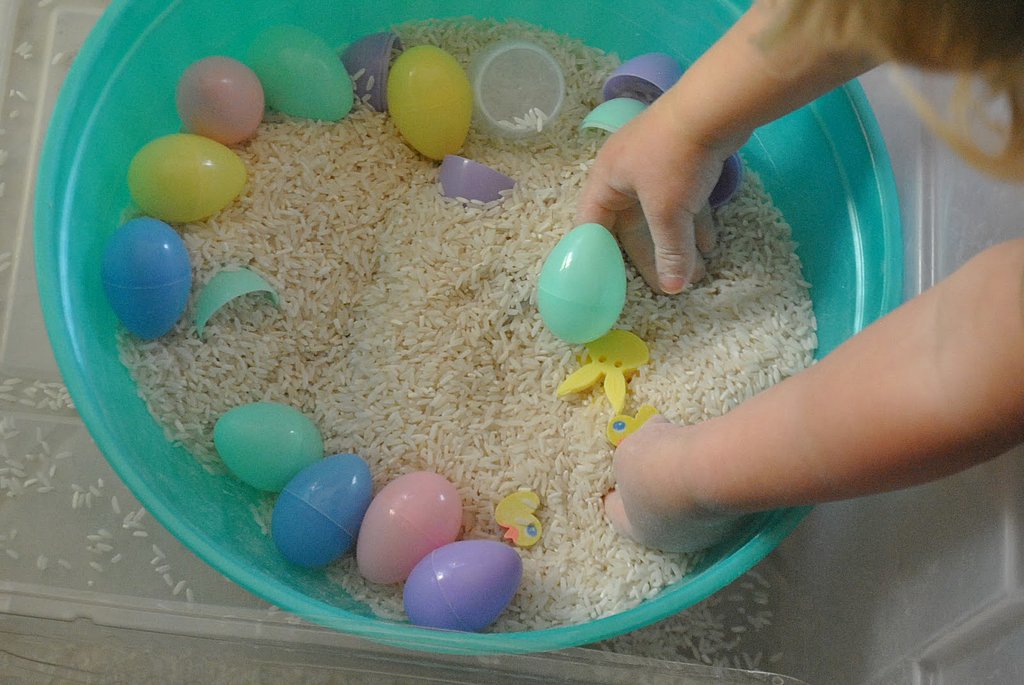 Create a Spring-themed sensory bin [28] with dry rice, eggs, and other festive items.
Source: The Iowa Farmer's Wife [29]
Send Sweet Messages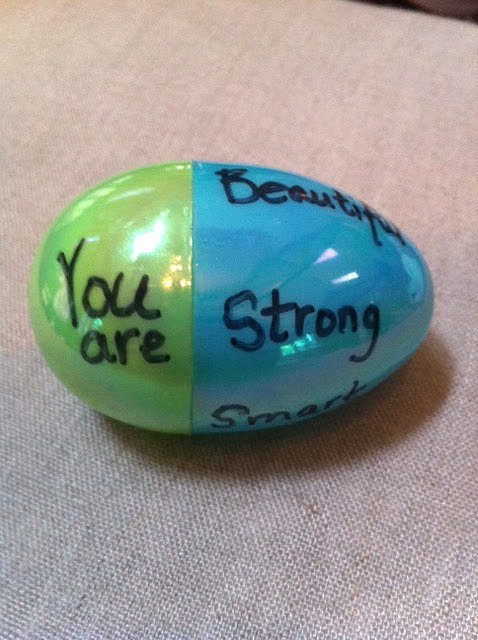 Use the eggs to remind your child that they are smart, kind, beautiful, and, above all else, special.
Source: See a Beautiful World [30]
Tree Decorations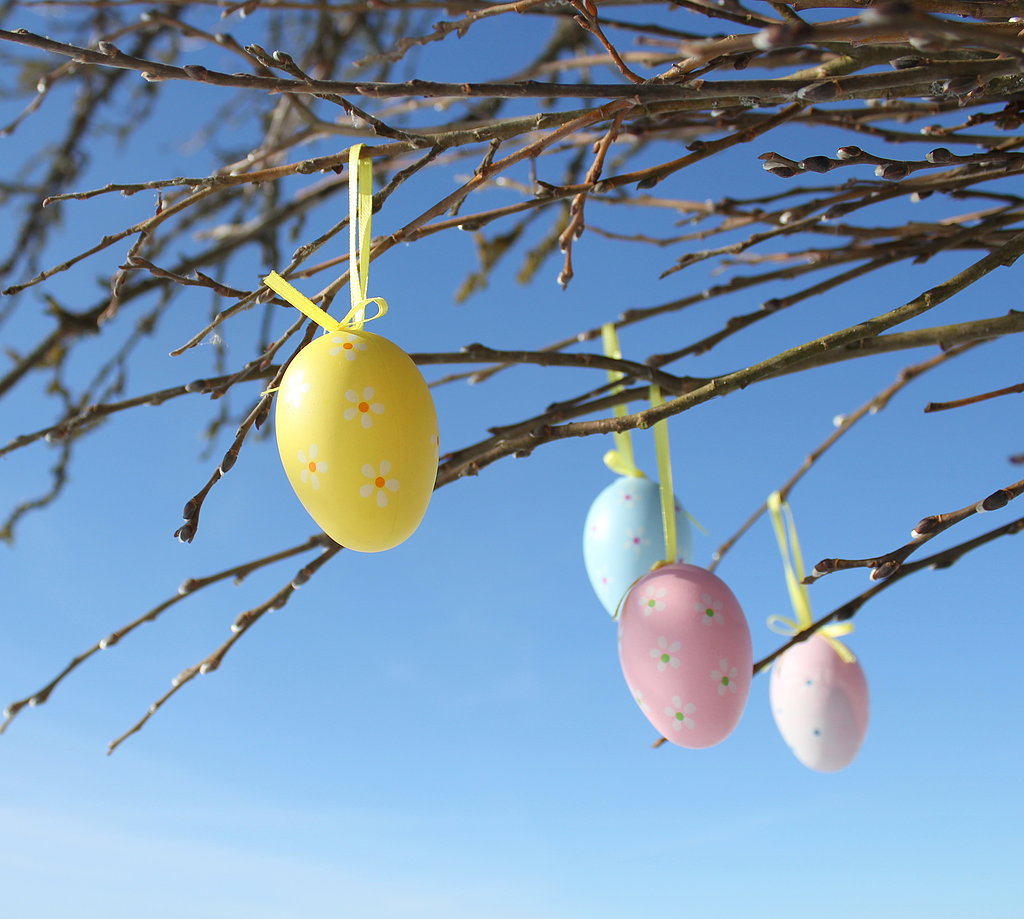 Who says you have to wait till Christmas to decorate a tree? Attach some ribbon to the eggs and hang them around your yard.
DIY Tea Lights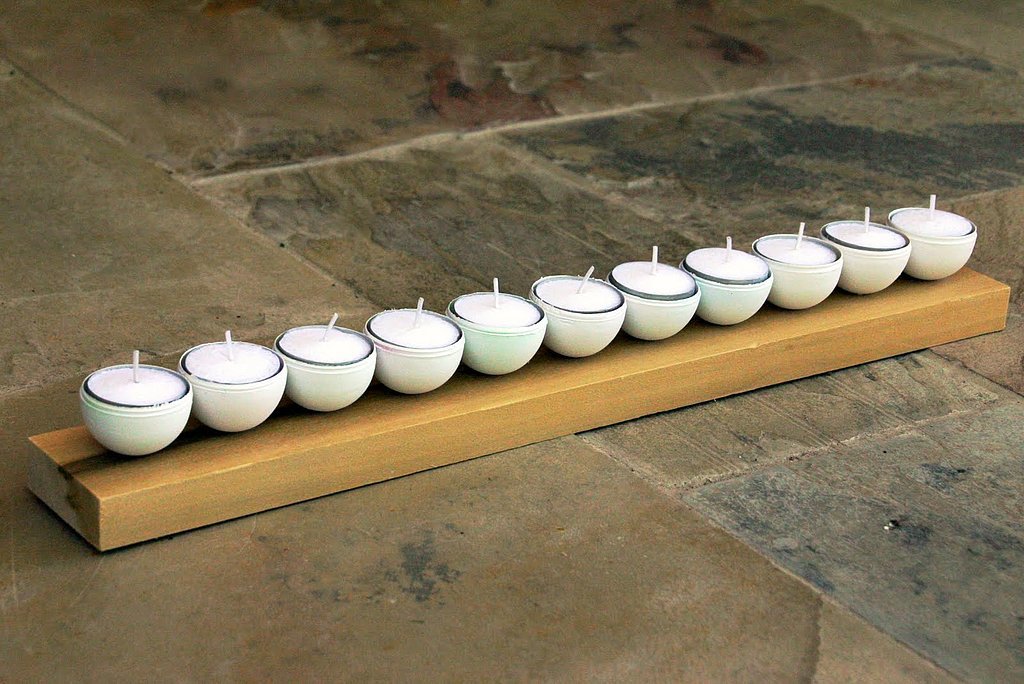 Easter eggs are't just for the kids. Create a tea light flight [31] for your living room kitchen, or patio.
Source: It's Taylor Made [32]