Once all the colorful plastic Easter eggs are found and opened, what do you do with them? If you're not keen on keeping them in storage till next year, there are plenty of things you can use them for. From crafts to games to new toys, check out all the amazing things you and your little ones can create using these Easter trinkets.
Mini Planters
With just a few pieces of wire, an old plastic easter egg, and an adorable air plant, succulent, or spices, you and your kids can create mini planters [1] to fill this spring.
Easter Egg Maracas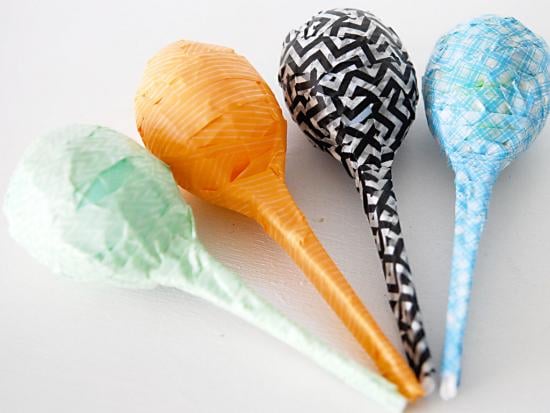 Your kids will have a blast rocking out to their homemade [2] instruments and you'll love how crafty they get with this fun project!
Pineapple String Lights
These DIY [3] pineapple string lights are not only an adorable addition to any backyard, they also leave Easter behind for a tropical, summer feel.
Light Up Fireflies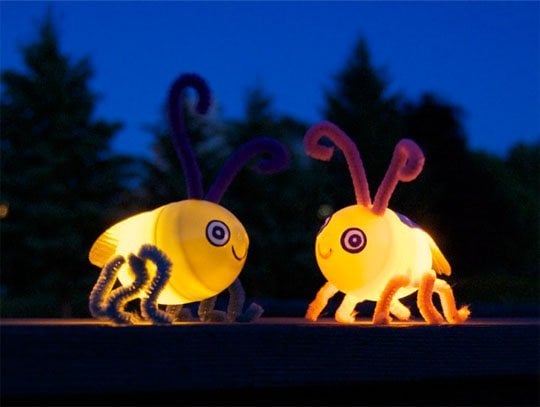 Bring the magic of summer indoors by creating fireflies [4] (that actually light up!) from Easter basket leftovers.
Baby Bunny Garland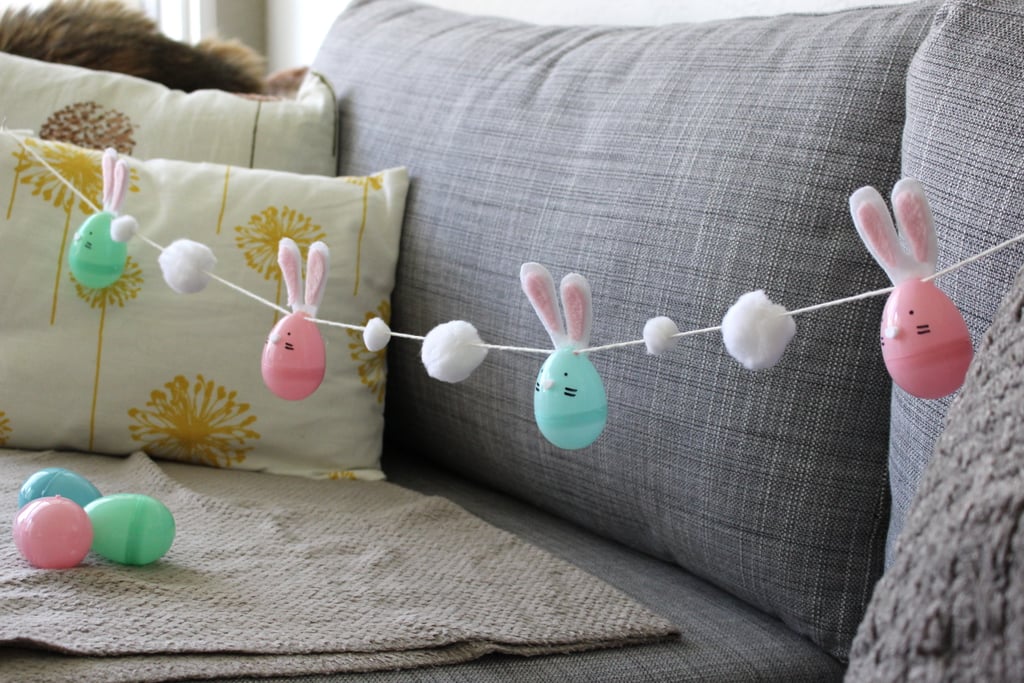 Two words: Bunny garland! Creating this fun project with leftover eggs and cotton balls will be the highlight of your kiddo's week.
Skull Treat Boxes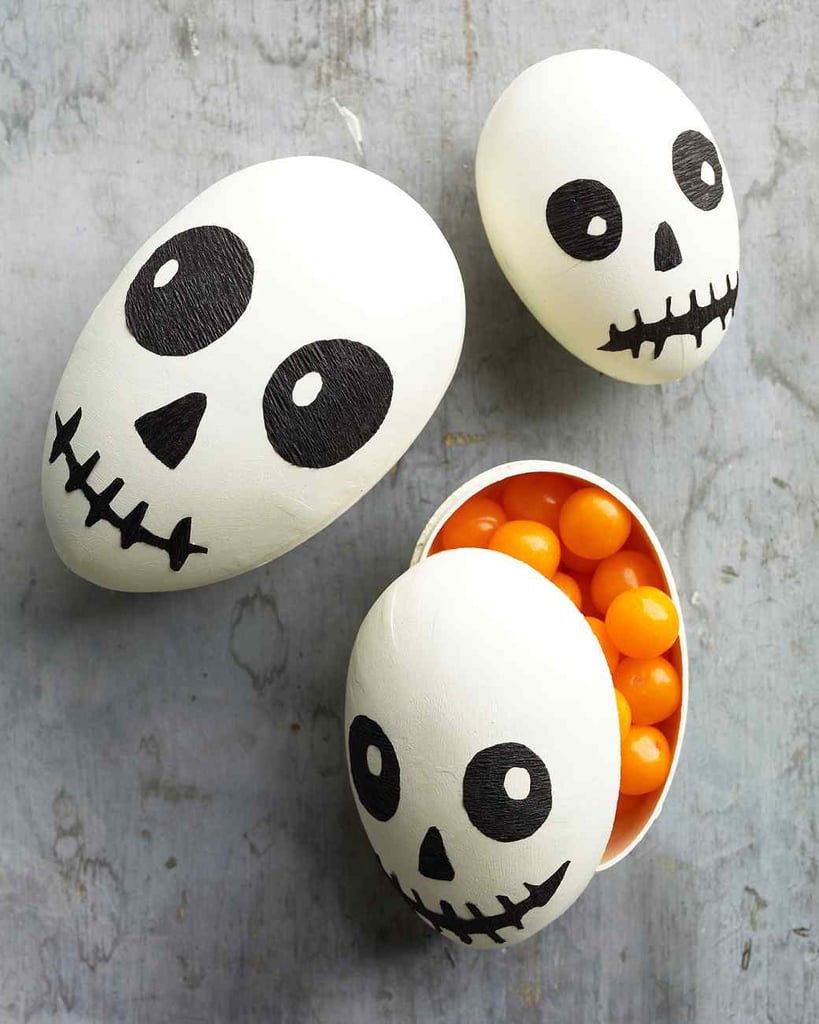 Just because they're spooky on the outside doesn't mean they can't be sweet on the inside! Knowing the secret that these skull treat boxes came from Easter decor makes them an even more fun addition to your Halloween [5] decor.
Crotched Monster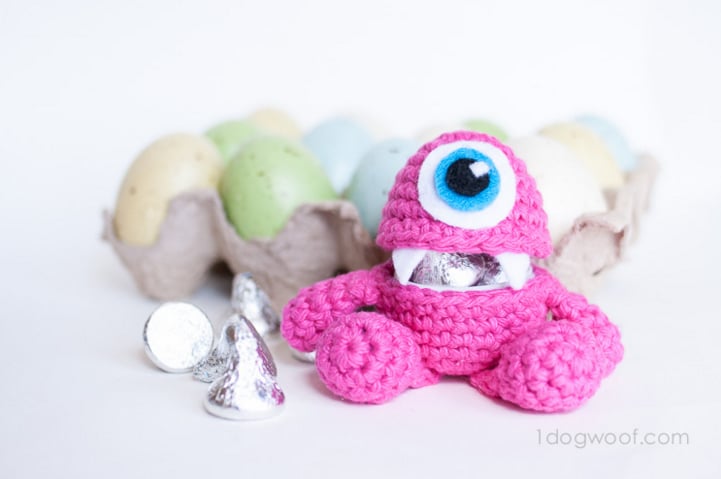 Make mini monster magic by disguising your eggs as crotchet creatures [6] filled with candy.
Clusters of Flowers
Fill a basket with springtime fun for cheery home decor or a seasonal gift by transforming Easter eggs into clusters of colorful flowers.
Sweet Cupcakes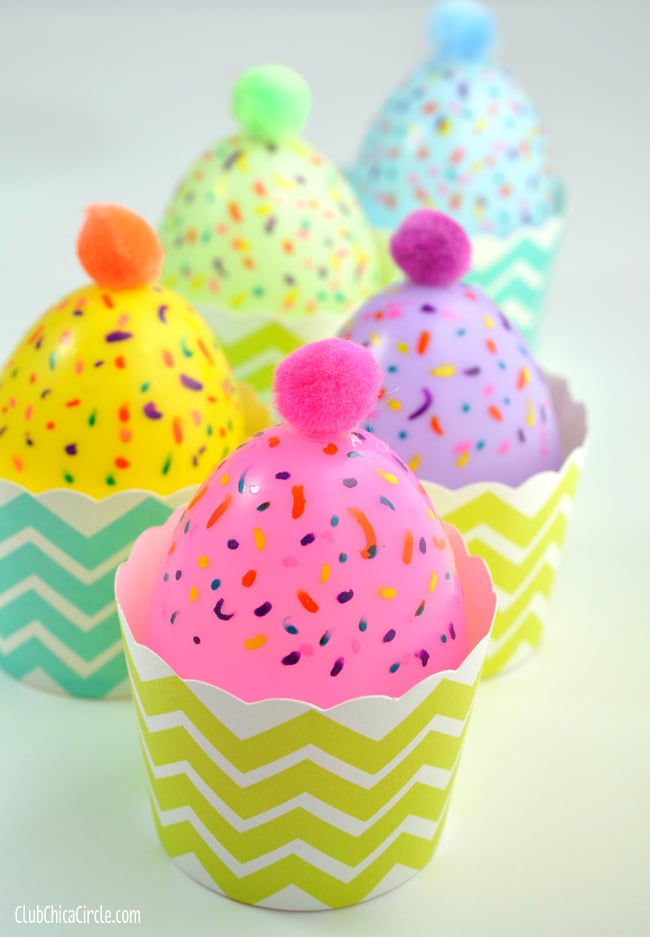 This cupcake idea [7] makes for an easy DIY [8] project that can be a lifesaver on a rainy day.
Halloween Spiders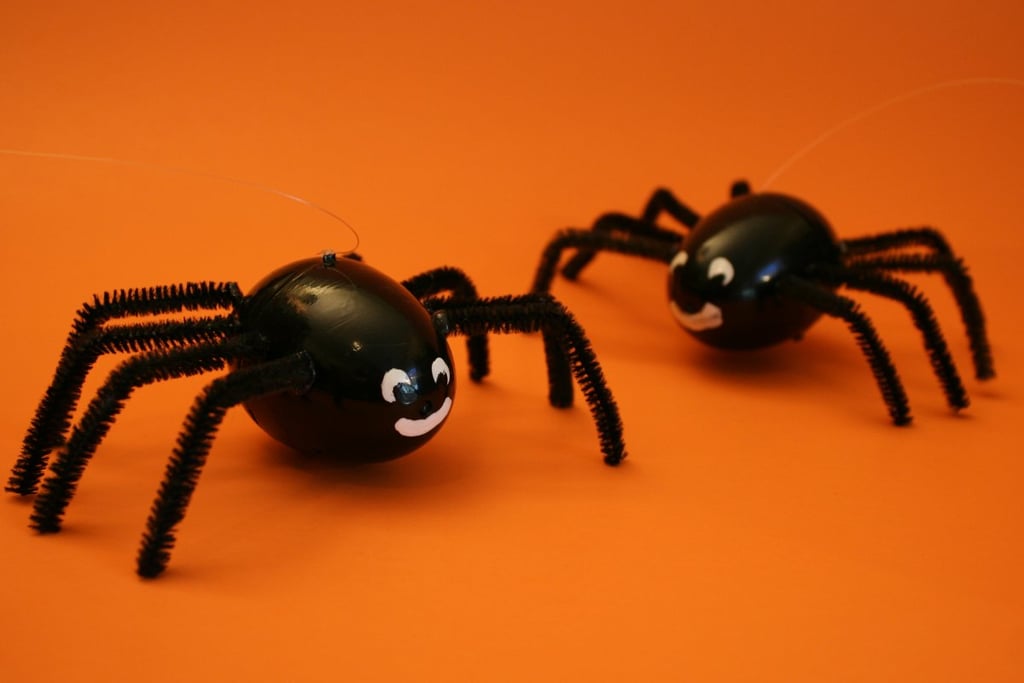 Either store your leftover plastic eggs for autumn or get started on decorating for fall by transforming plastic Easter eggs into Halloween spiders [9].
Mini Monsters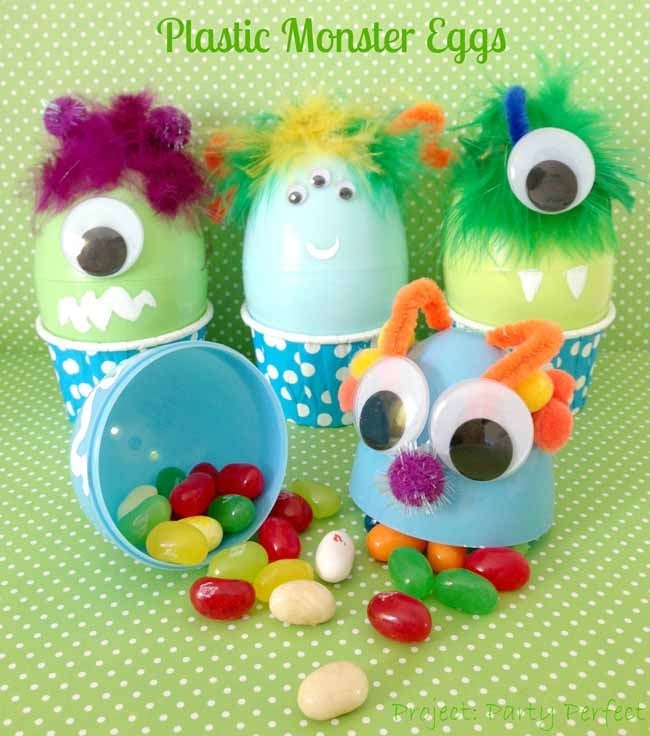 Let your little one have some fun playing with bad eggs by crafting mini monsters [10] filled with goodies.
Festive Piñatas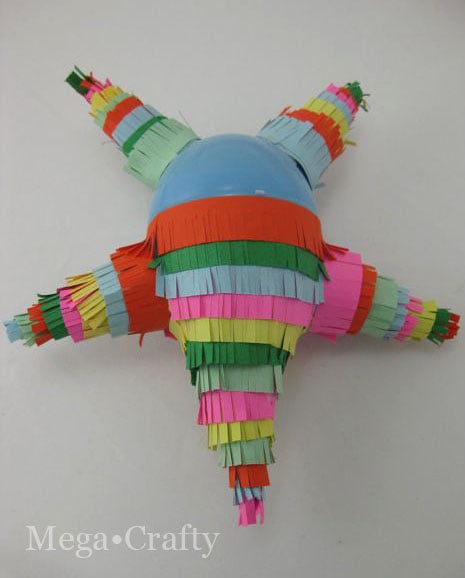 Between Cinco de Mayo and all of those summer birthdays, get into the fiesta spirit by making adorable piñatas [11] from leftover Easter supplies stuffed with your kiddo's favorite candies.
Marble Home Decor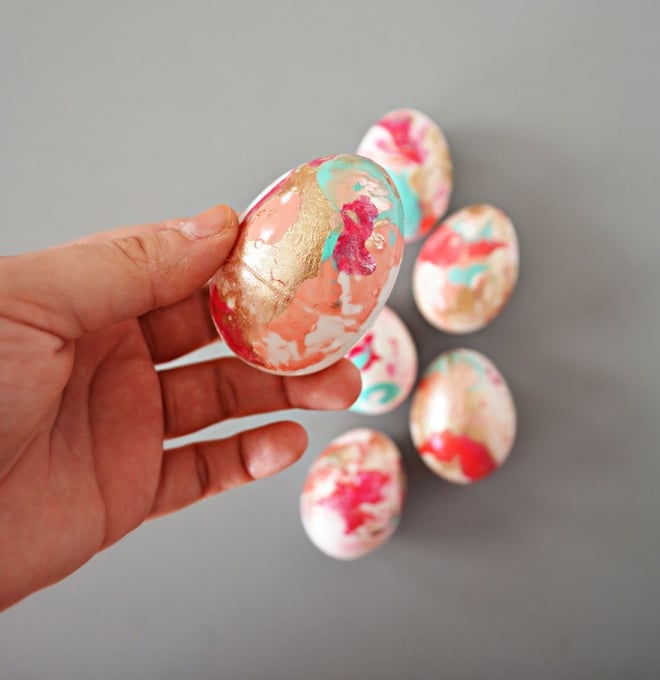 Use up your leftover Easter eggs and your old nail polish with this fun DIY project [12]. The final results are just as pretty as they are easy!
Egg Jockeys
Colorful Easter eggs can take on a new life as competitive egg jockeys with some washi tape, googly eyes, and a little bit of imagination!
Super Cute Caterpillar
From a variety of color patterns to different length creatures, little ones can spend endless amounts of time making caterpillar friends [13] out of their collection of Easter hunt finds.
Hanging Bunnies
After the Easter bunny delivers the eggs, turn them into sweet baby bunnies that can hang both indoors or outside!
DIY Tea Lights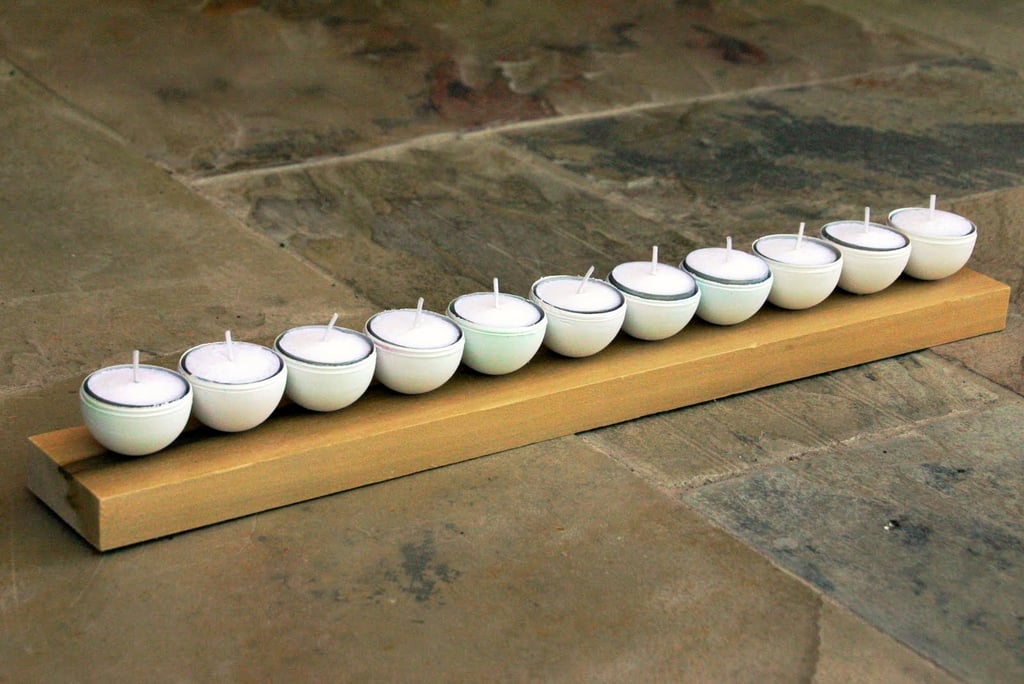 Easter eggs are't just for the kids. Create a tea light flight [14] for your living room kitchen, or patio.
Tree Decorations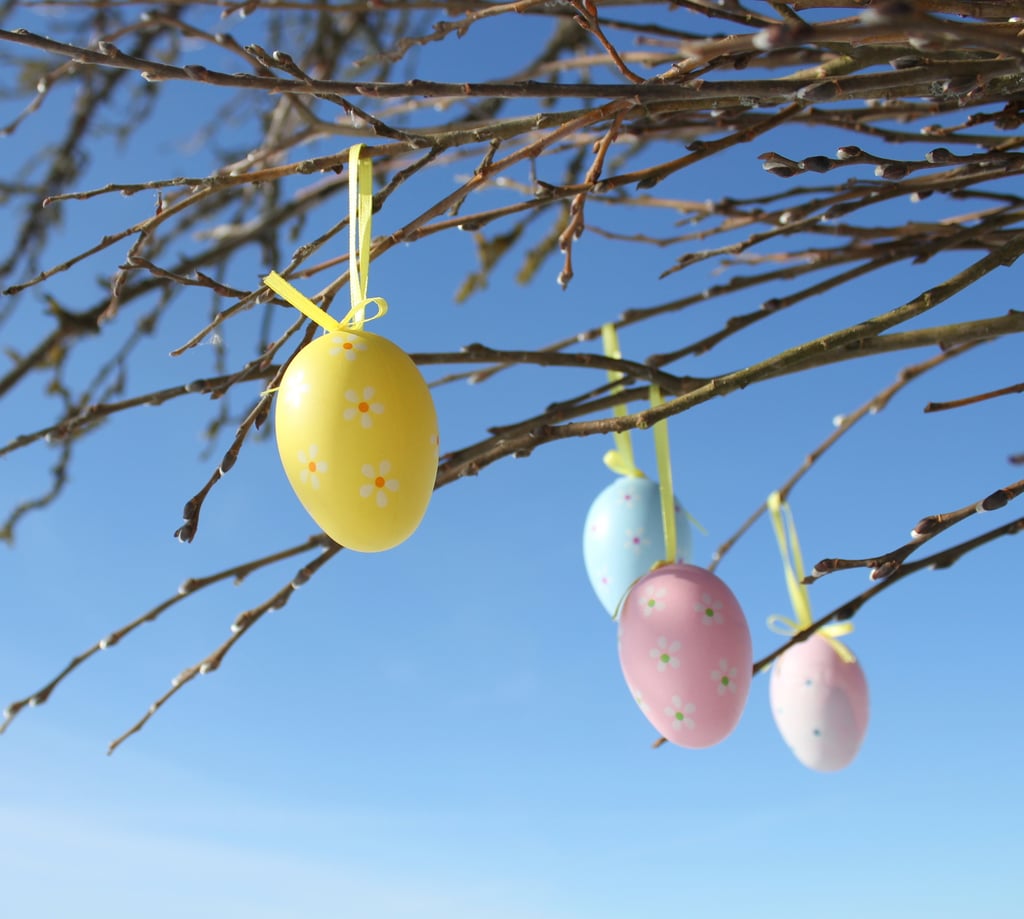 Who says you have to wait till Christmas to decorate a tree? Attach some ribbon to the eggs and hang them around your yard.
Send Sweet Messages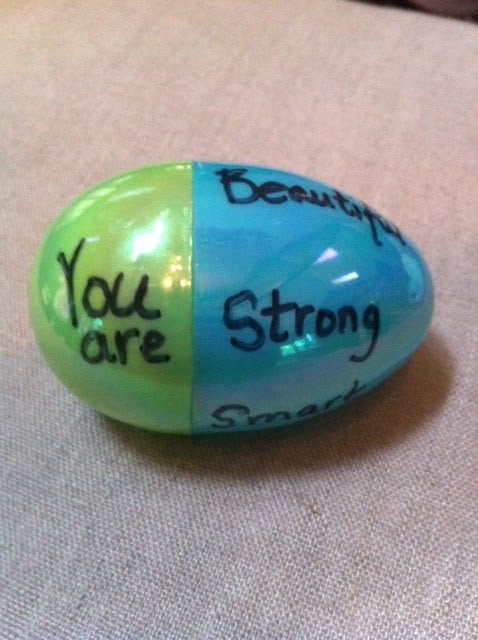 Use the eggs to remind your child that they are smart, kind, beautiful, and, above all else, special.
Sensory Bin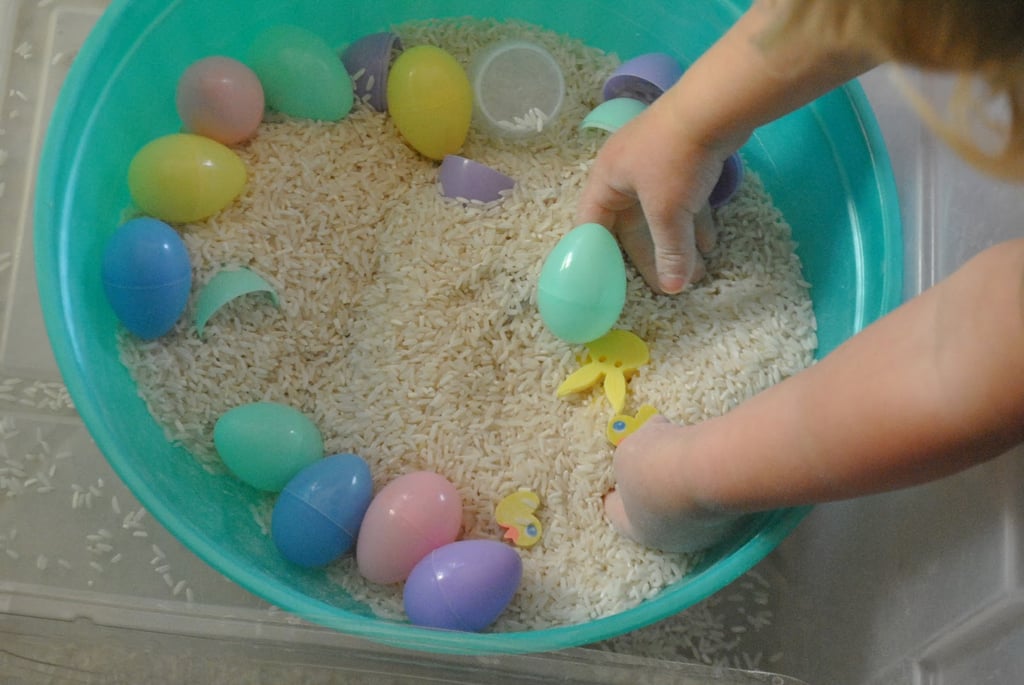 Create a Spring-themed sensory bin [15] with dry rice, eggs, and other festive items.
Roller Paint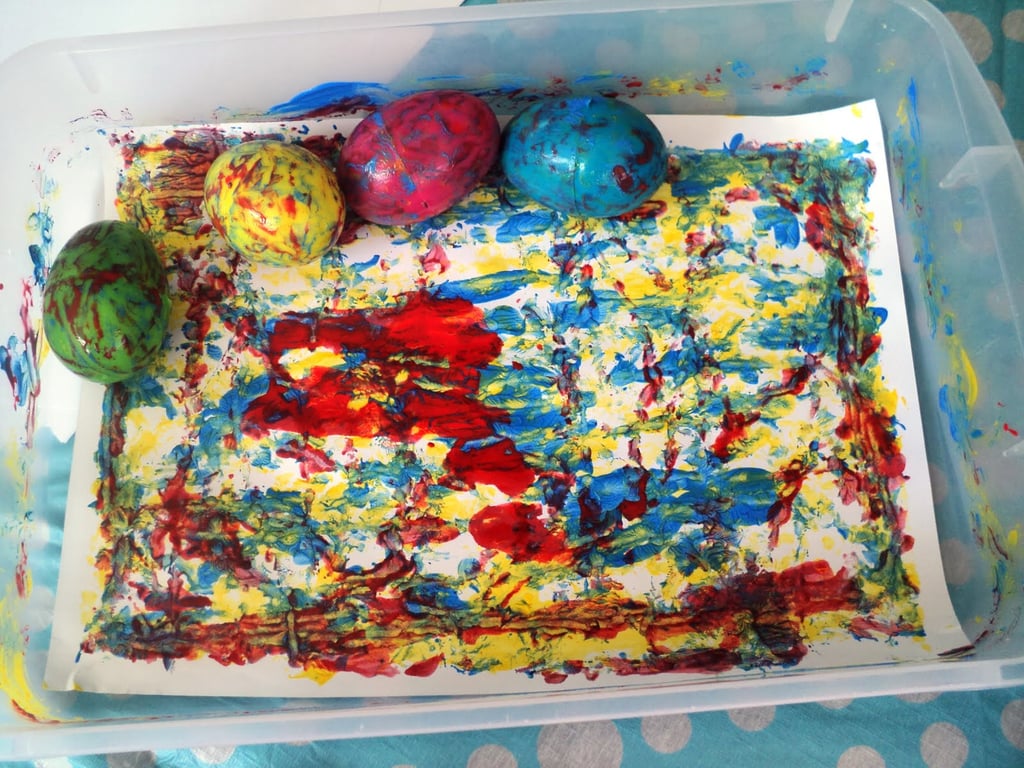 Keep the kids' fingers clean — or cleaner — with this easy and fun craft [16].
Egg-cellent Flowers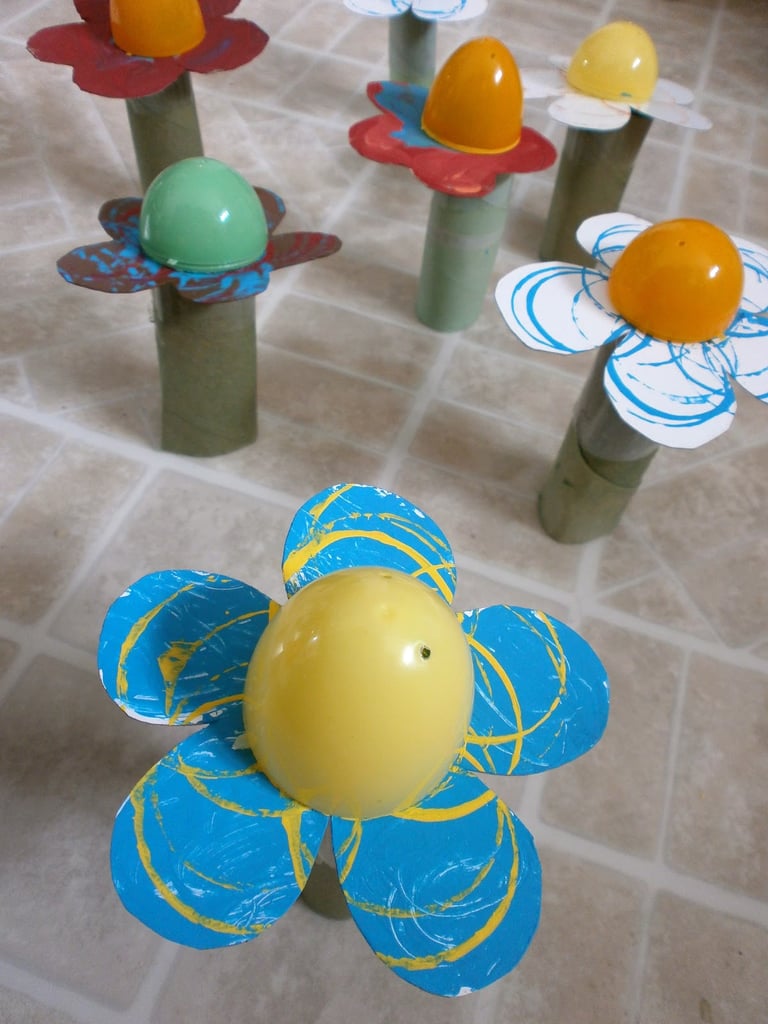 Turn Easter eggs into another symbol of Spring [17] using toilet paper rolls and a little imagination.
Tiny Treasure Keepers
Use the eggs to organize tiny toys, jewlery, and other special trinkets.
Bath Bobs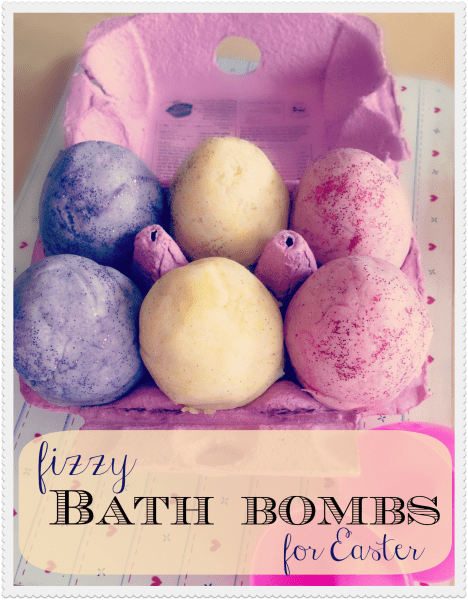 Add some fun and fragrance to your tot's bath time with these easy-to-make bath bombs [18].
Easter Egg Teacups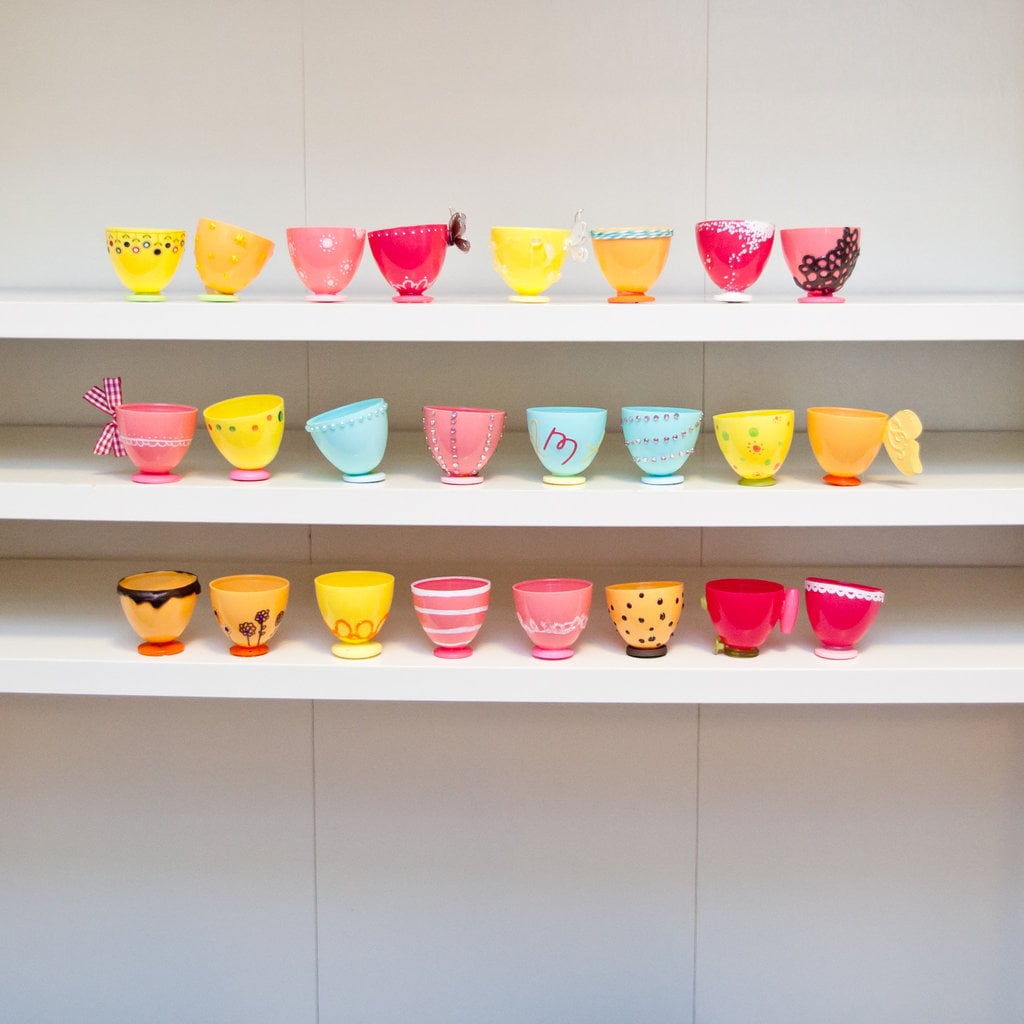 Designs by Sunghee took a creative approach to recycling — how sweet are these tiny teacups [19]?
Egg-Shaped Treats
Use the plastic eggs as a mold for Rice Krispies treats, Jello, and other tasty treats.
Fake Food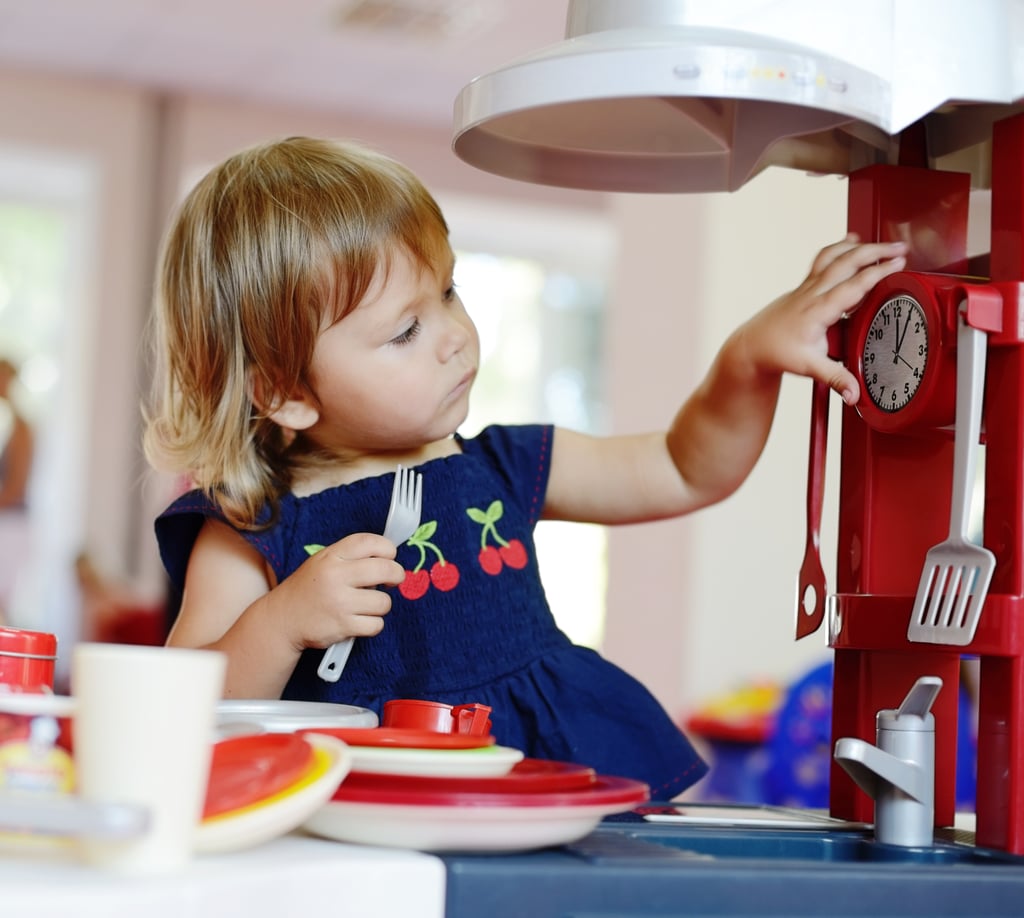 Add the leftover eggs to your tot's play kitchen, and maybe they'll make you a tasty omelette.
Play Dough Containter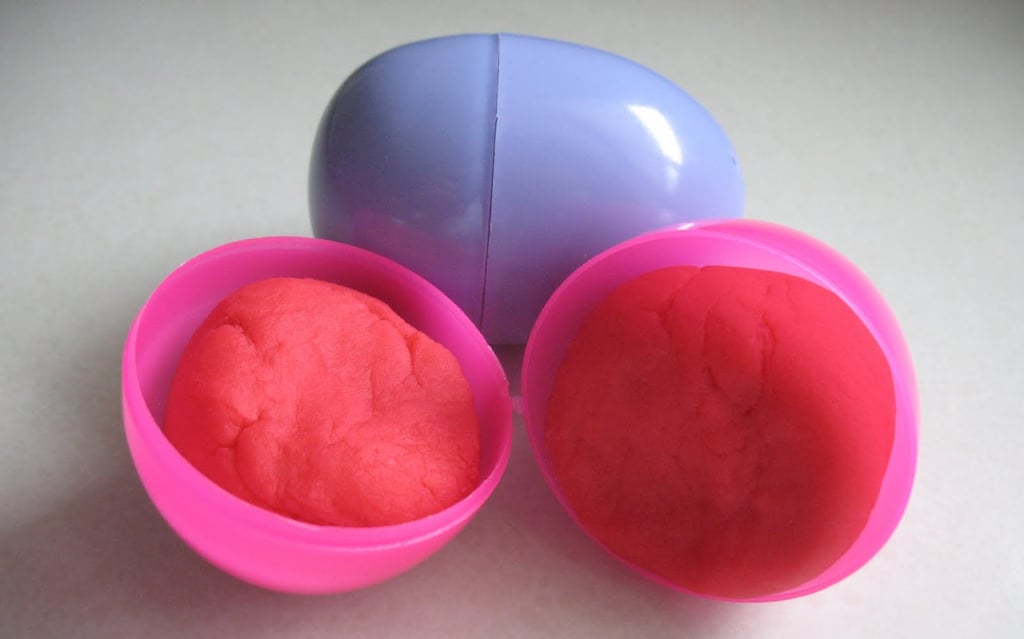 Rather than using tupperware to store your big batch of play dough [20], keep them color coded with the eggs.
Sound Maker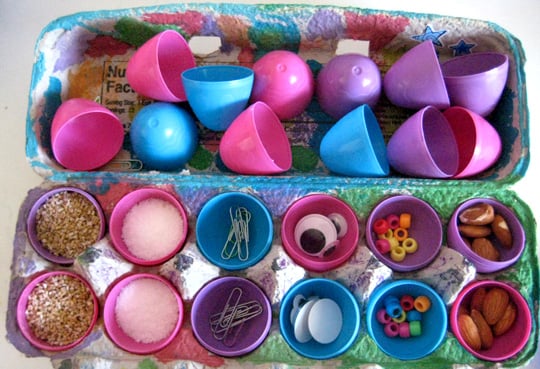 Fill the eggs with a variety of items to create these superfun sound shakers [21].
Bird Feeders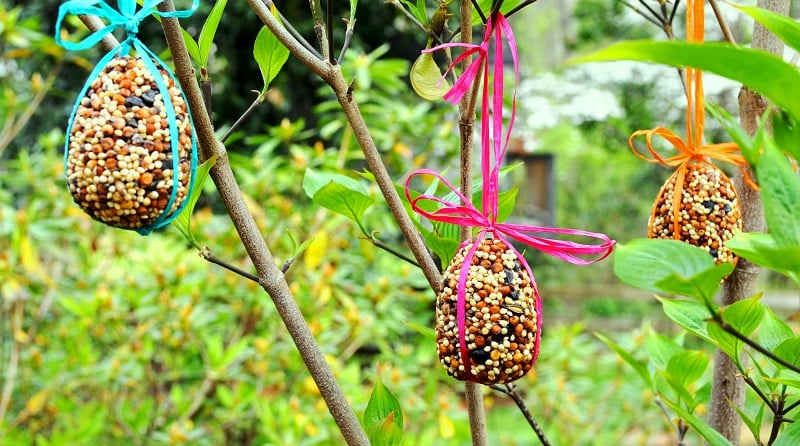 Attract some special friends this spring with easy-to-make bird feeders [22].
Snack Containers
One of the easiest ways to reuse plastic Easter eggs is to turn them into holders for small snacks. The eggs are portable and a perfect on-the-go snack container for toddlers or preschoolers.
Tiny Dolls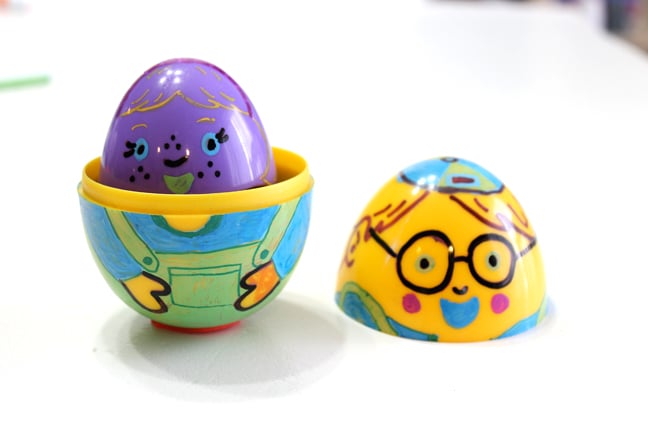 Make your child their own Russian doll set using a variety of plastic eggs.
Bath Toys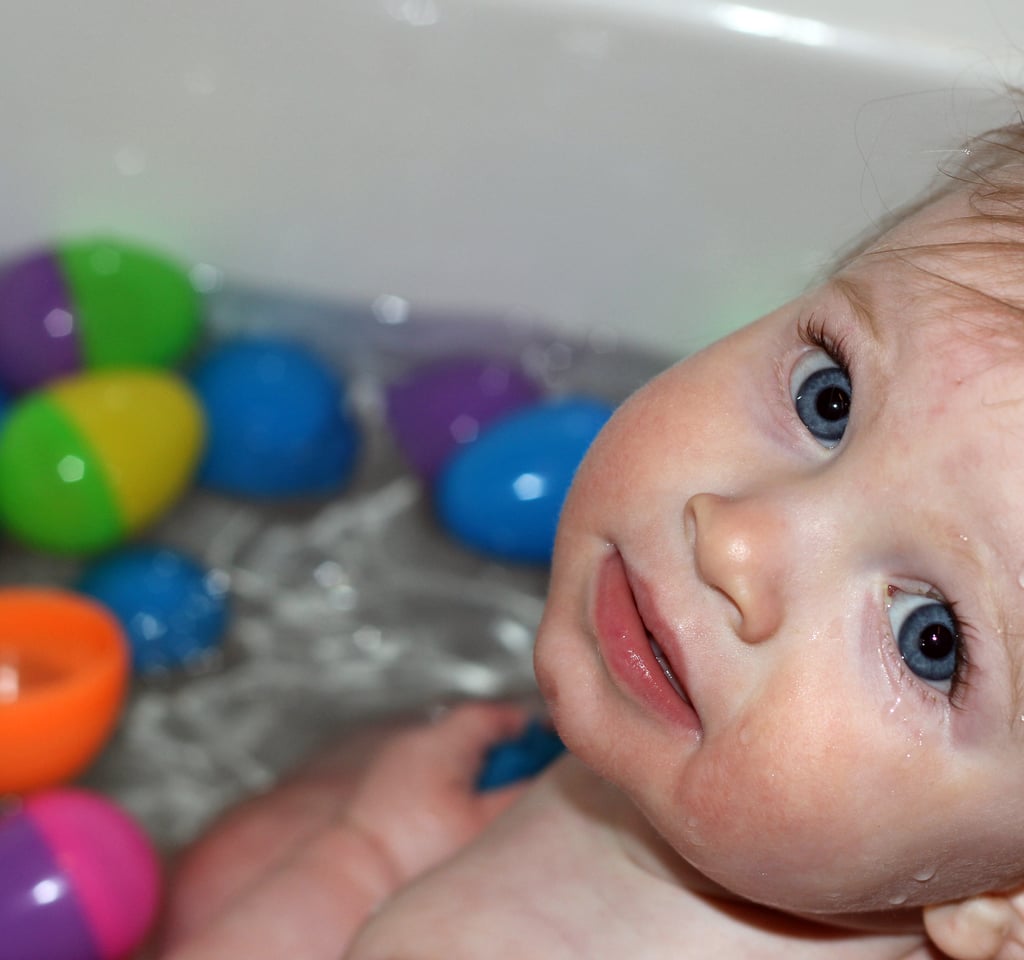 No need to spend tons of money on bath toys. Just toss some plastic eggs into the tub.
Pretend Cupcakes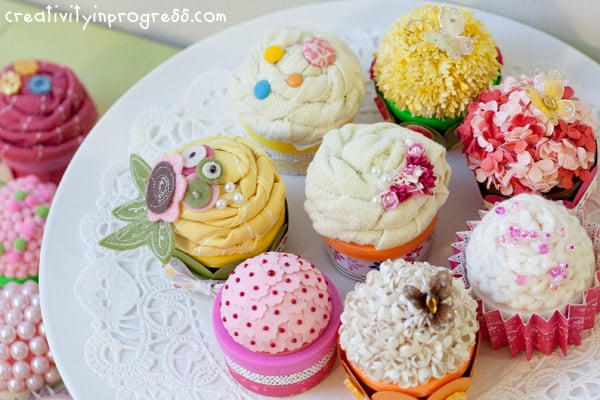 Use eggs, Play-Doh containers, and an assortment of fun fabrics to create some cute, pretend desserts [23].
Wreaths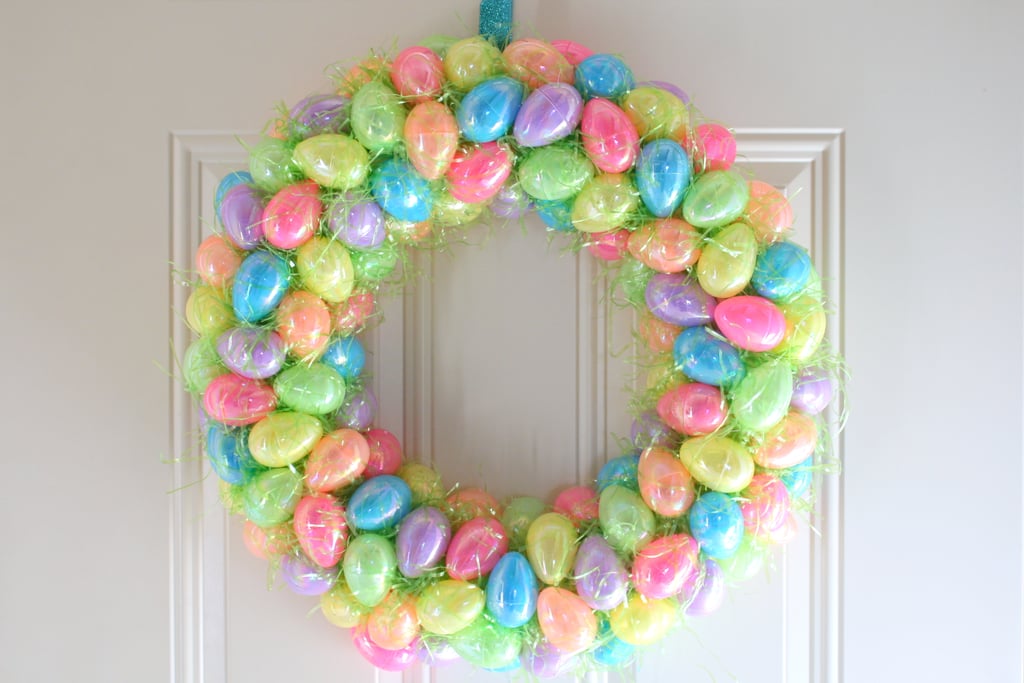 Whether it's for the front door or your tot's play room, turning your eggs into a colorful wreath [24] is a great way to decorate.
Spelling Tools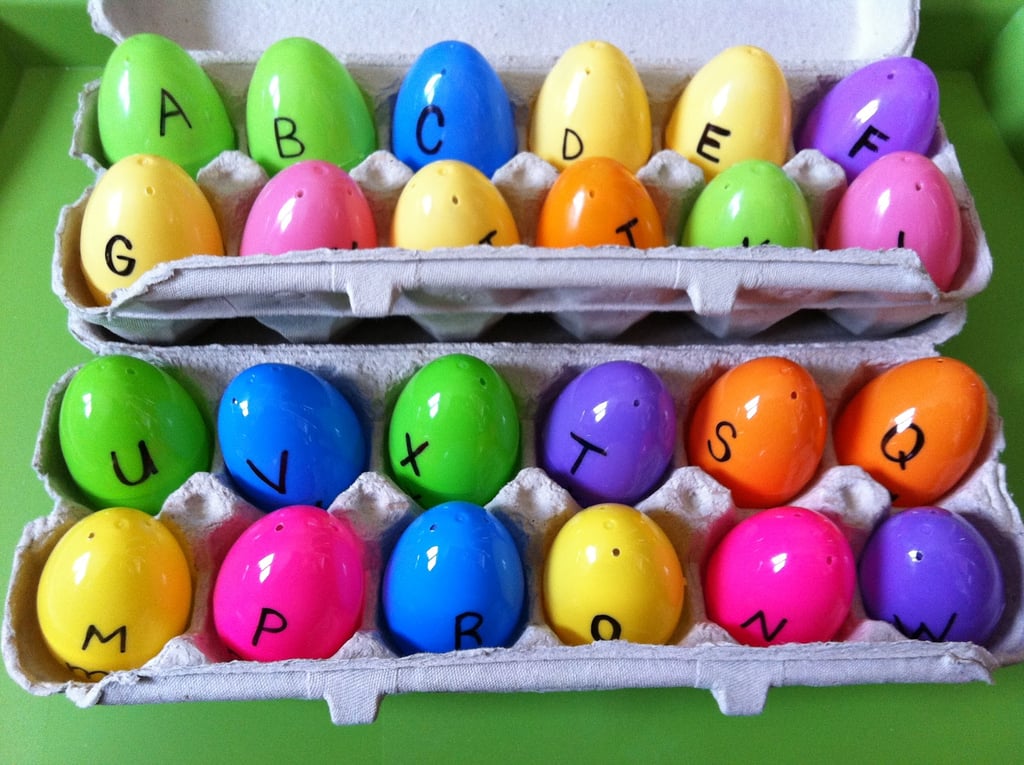 Teach your tot her ABCs and 123s using some eggs and a permanent marker.