As previously flat bellies turn into baby bumps and an expectant mama's clothes grow tight, a woman in her second trimester may try just about anything to extend the life of her prepregnancy clothes before diving into the world of maternity wear. Celebrities may opt for purchasing looser clothing in bigger sizes [1], but there are plenty of tricks for staying in your current clothes for a few weeks longer than expected. Check out our favorite tips for staving off a trip to the maternity store.
Source: Thinkstock [2]
Conspire With the Empire
Empire-waist tops and dresses [3] work wonders for accommodating burgeoning and full-term bellies.
Unbutton Blazers
Leaving an overcoat open [4] allows for an expectant woman to warm her arms and back and leave breathing room for her belly.
Bellaband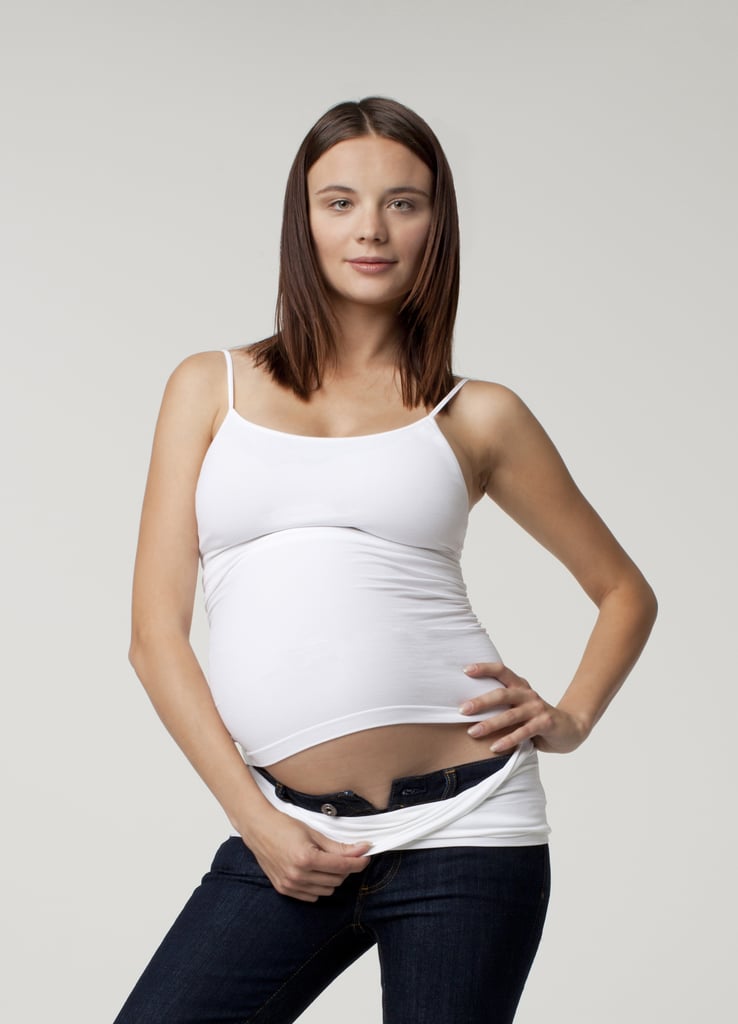 When the tummy starts to pop and tops just don't cut it, layer on a Bellaband [5] to split the difference. The seamless knit band also hides unbuttoned pants or holds up those maternity jeans that are still a bit big.
Secure With an Elastic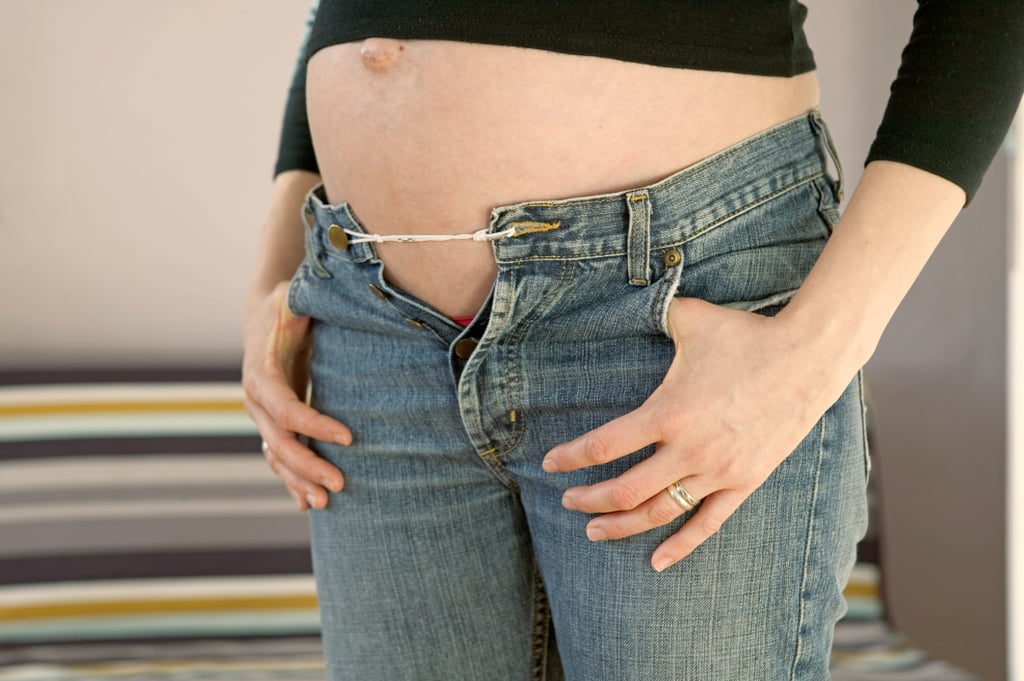 Stretching regular clothes to their maximum capacity is a challenge, but with one easy trick, mamas-to-be can get two extra inches on prepregnancy jeans using a sturdy rubber band [6].
Under-the-Belly Undies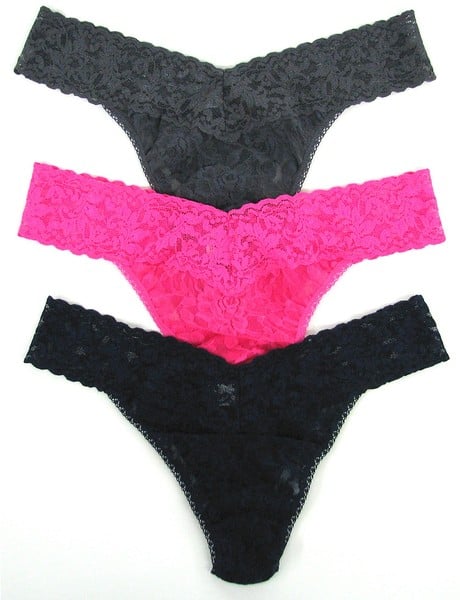 Thongs, G-strings, and bikini-cut undies [7]can get a mama-to-be through her entire pregnancy.
Stop the Pop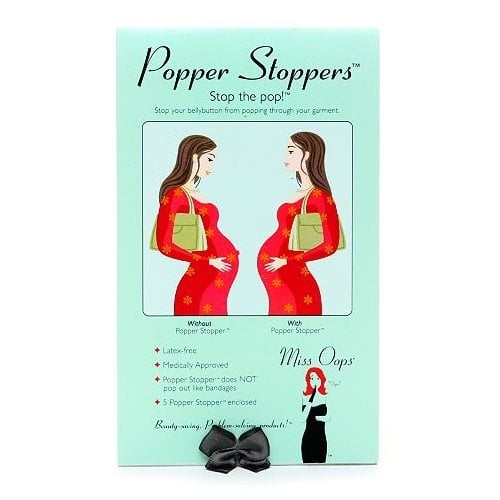 Whether you're an innie or an outie, the swollen stomach that comes with expecting a baby may make your belly button very visible in tops, dresses, and sweatshirts.
If you're the type of lady that prefers to make bump-free fashion statements, especially in snug clothes, try popper stoppers [8].
Buckle Up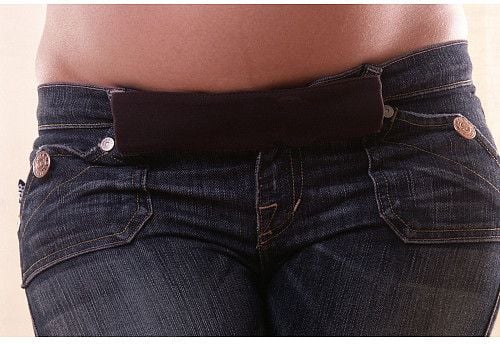 B Buckles [9] offers mothers pushing the prepregnancy pant boundaries a solution with a stretchy fabric band that snaps across the front of trousers.
Pocket Dots
Expectant mamas swear by the Bella Band [10] and its ability to hold up unbuttoned pants prior to moving into maternity clothes. But those bands can shift around enough to leave a mom showing just a bit too much skin. >Pocket Dots [11] ($7 per pair) hold elastic bands in place by fastening to a pant's back pockets, leaving the wiggle out of the game.
Bra Extenders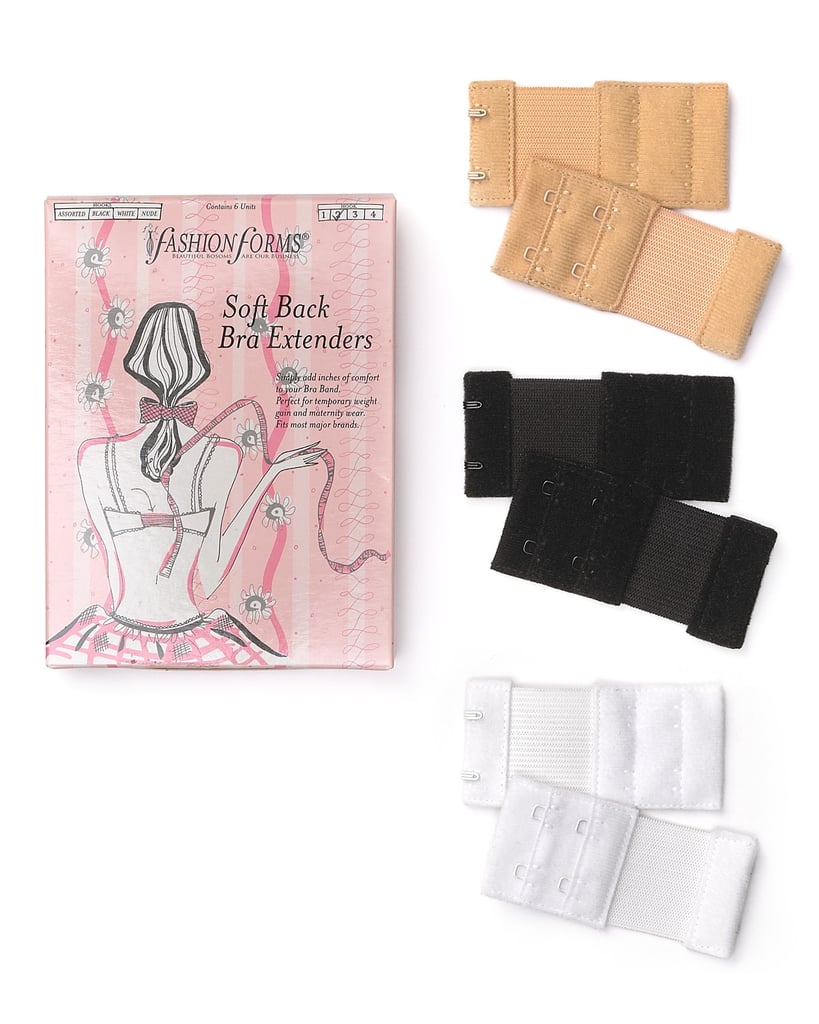 One of the first things to grow on a mama-to-be is her bustline. As the rib cage expands, her bra band size may grow without necessarily going up a cup size. Before running out to buy new bras, add some inches with bra extenders [12] ($14 for six) that attach directly to your current bras.
Denim Therapy
Got a pair of designer jeans that you just can't part with for nine months? Send them over to Denim Therapy [13]. For $60, they will add in some elastic panels to convert your favorite dungarees into the maternity jeans [14] you always dreamed of owning. Considerably less money than adding a pair of designer maternity jeans to your wardrobe, the folks at Denim Therapy will also restore the jeans to their prepregnancy size once that baby weight disappears.
Toupee Tape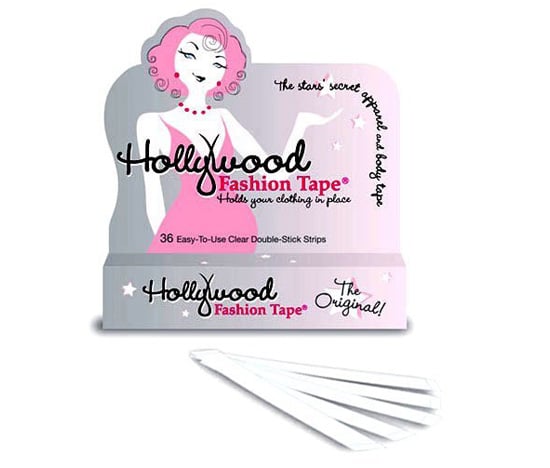 As the bustline grows, mommy's shirts may start pulling at inappropriate places. Enlist the help of Hollywood Fashion Tape and strategically place the double-sided tape [15] to hide the growing gap between buttons. It may not work for the whole nine months, but it can put off buying some maternity shirts for a few more weeks.
Instant Button Jeans Extender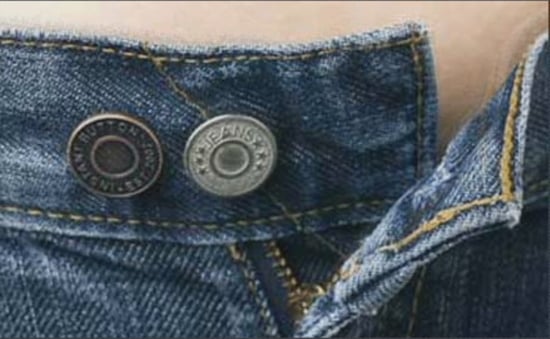 Add an inch to your favorite bottoms with the Instant Button Jeans Extender [16] ($15 for two). The buttons easily pierce the pants at the desired location and remain anchored there until you decide to remove them.