Once you've made the decision to bring pint-size guests to a wedding [1], it's in your best interest (and theirs!) to keep them occupied with kid-friendly activities beyond dancing, eating cake, and catching the bouquet. We've rounded up some amazing wedding [2] activities just for kids, including scavenger hunts and I Spy, outdoor games, and favor kits that might just keep kiddos at the table during dinner. Keep reading to check them all out!
Source: Shutterstock [3]
Play I Spy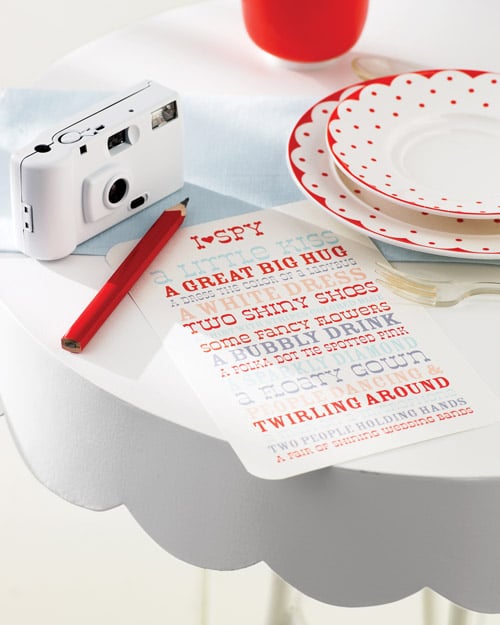 Martha Stewart [4]'s I Spy game [5] is the perfect activity for kid wedding [6] guests. You provide the simple-to-print card, and they keep busy searching for everything on the list.
Source: Martha Stewart Weddings [7]
Get Crafty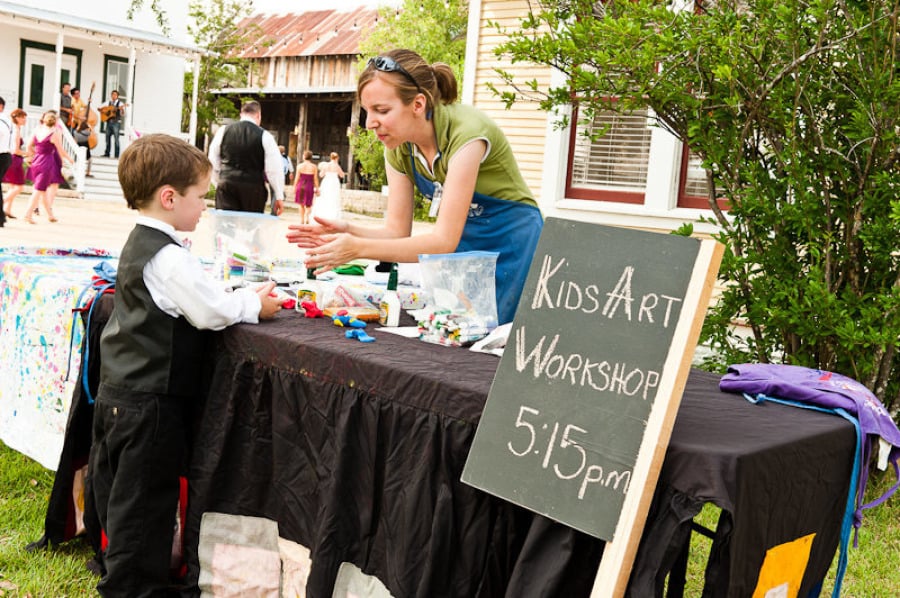 Set up a table with an array of art supplies — paper, paint, glitter, and more! — so kids can create a masterpiece. Make sure to provide smocks so they don't stain their tiny suits and dresses.
Photo by Cory Ryan Photography [8] via Style Me Pretty [9]
Make a Play Pack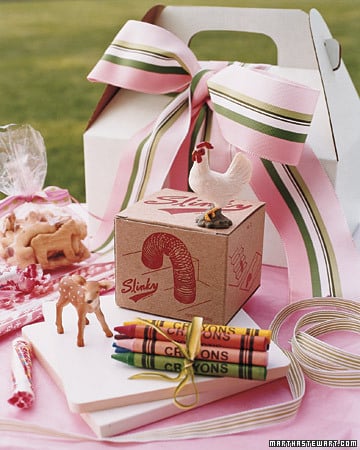 Make up boxes, like these created by Martha Stewart [10], filled with edible treats, crayons, and small games (like a Slinky) for each kid guest. They'll love feeling like they've received their own present and will be entertained playing with their new goods.
Source: Martha Stewart Weddings [11]
Create an Activity Booklet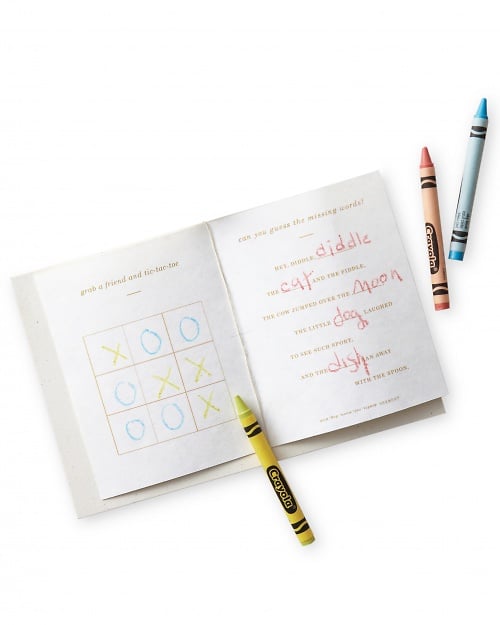 Martha Stewart [12] provides step-by-step directions on how to create your own kids' activity booklet [13]. Type your name and wedding [14] date into the provided clip art, and voilà! Personalized kid fun.
Source: Martha Stewart Weddings [15]
Set Up a Corntoss Game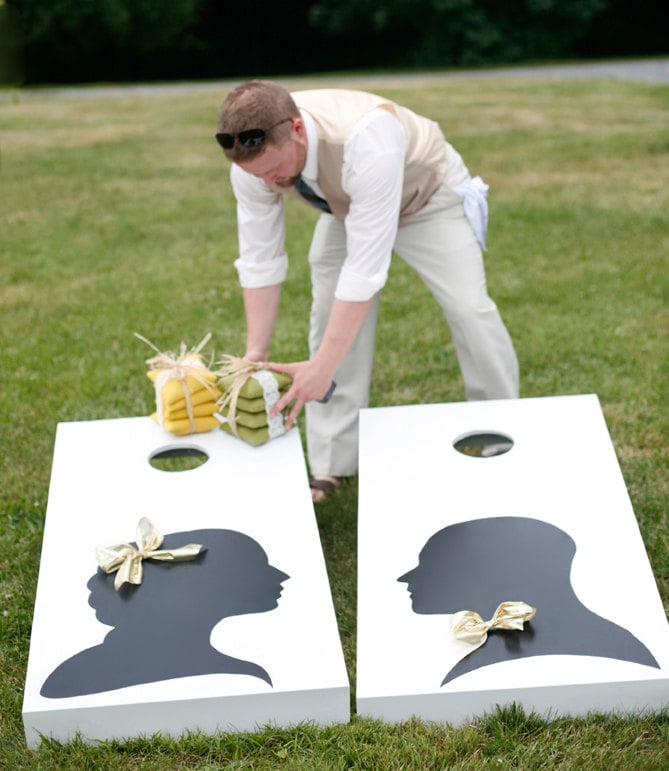 Etsy seller Style My Corntoss makes awesome, stylish corntoss games, including this simple silhouette version [16] ($275). Kids will take turns playing during the reception, then you can take it home with you!
Have Them Craft an Origami Sailboat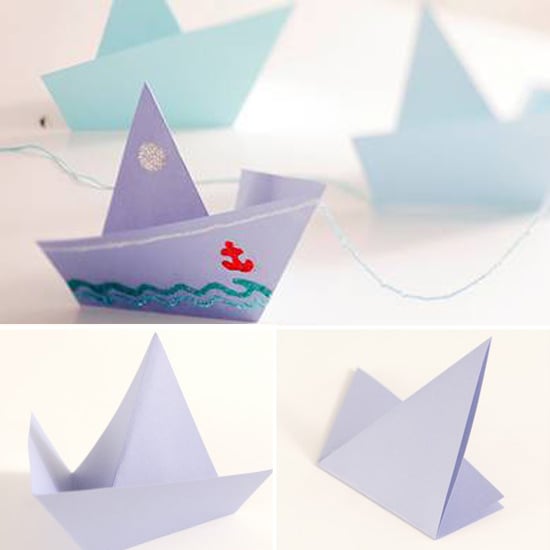 This nautical-themed craft from Krystin Marsh [17], photo stylist for flash-sale site The Foundary, would be the perfect activity for a beach wedding [18]. You provide the materials and instructions.
Here's the how-to:
Begin with a square piece of paper, any size.
To make a square, fold paper diagonally, and cut off the excess paper.
To make the boat, begin by folding one of the folded points inward toward the other side at a slight angle. The tip of the point you are folding will be the top of the boat.
Open the square back up and do a "reverse" fold to create the sides of the boat. Your ship is set to sail!
Source: Kristin Marsh/The Foundary
Give Them Story Cards
Another great idea from Martha Stewart [19] Weddings, these printable story cards [20] are Mad Libs, wedding [21] style. Consider also providing monogrammed pencils to amp up the wedding cuteness.
Source: Martha Stewart Weddings [22]
Build Them Their Own Space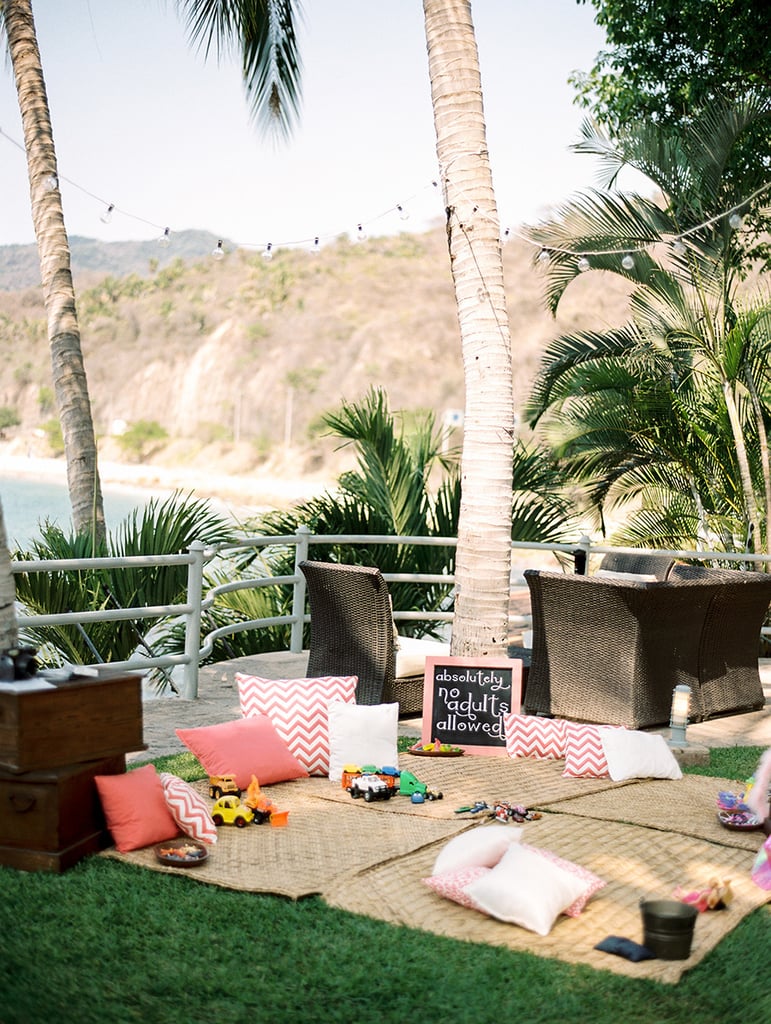 Whether they get their own room or just a small corner of the reception space, kids will love having an adult-free zone. Decorate it with pillows in your wedding [23] colors, and fill it with fun toys and games.
Photo by Jillian Mitchell [24] via Style Me Pretty [25]
Let Them Put On a Puppet Show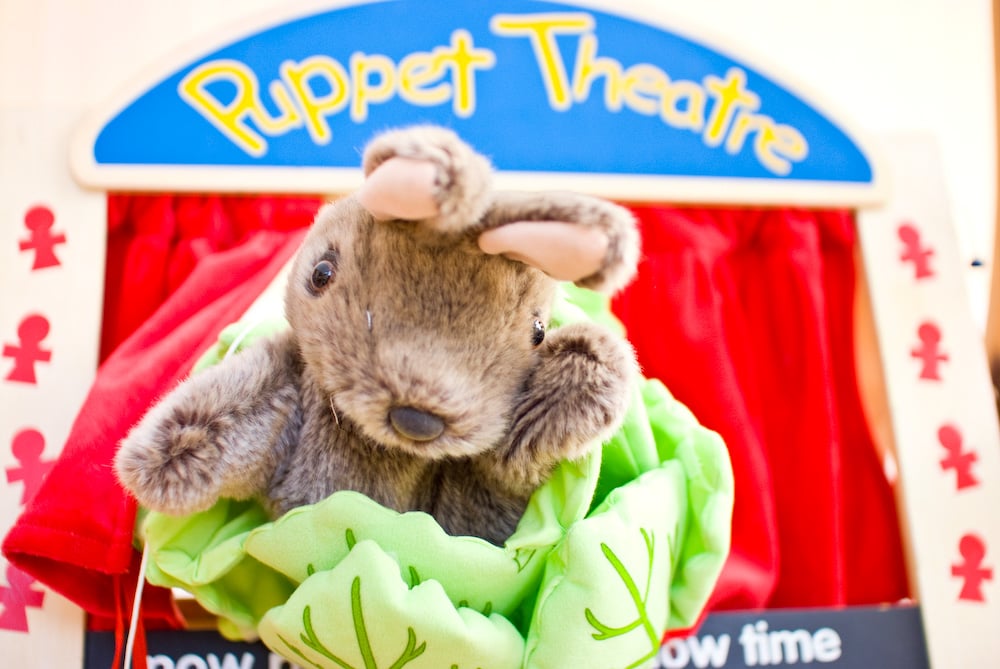 A puppet show is fun for everyone! Buy a mix of inexpensive finger puppets, or provide paper bags and crayons and let kids create their own. While adult guests are eating, kid guests can get creative!
Source: Flickr user Mark Skeet [26]
Let Them Decorate the Table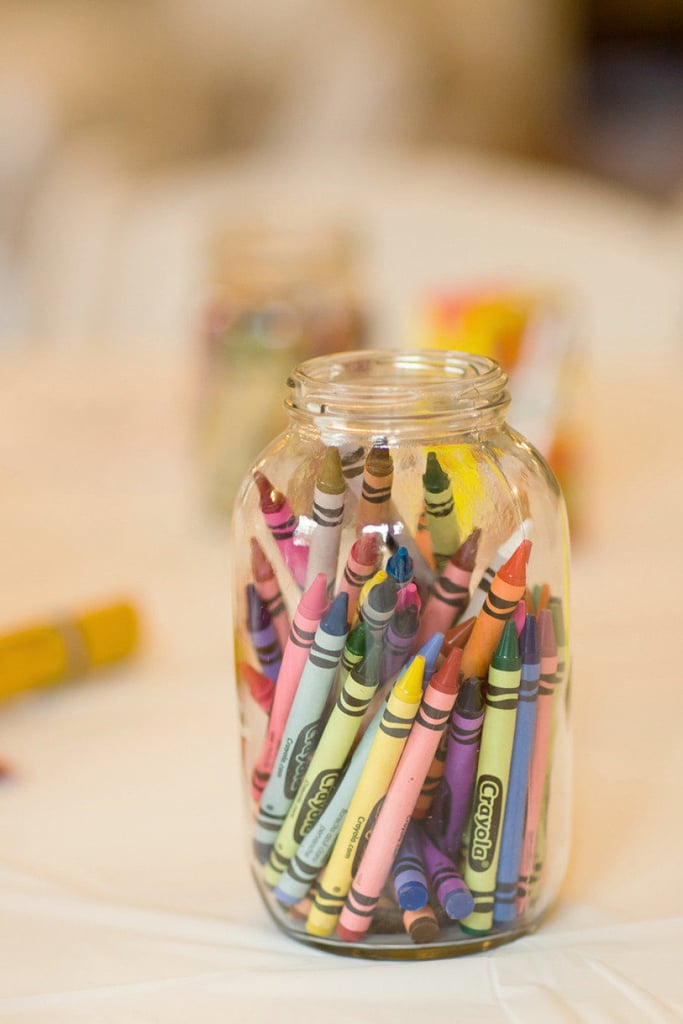 Lay a large piece of paper over the kids' table, fill a few jars with crayons, and let their creativity run wild. This way they have something to do during dinner, and you don't have to worry about them making a mess on the fancy table cloths.
Photo by We Heart Photography [27] via Style Me Pretty [28]
Create Kid-Friendly Placemats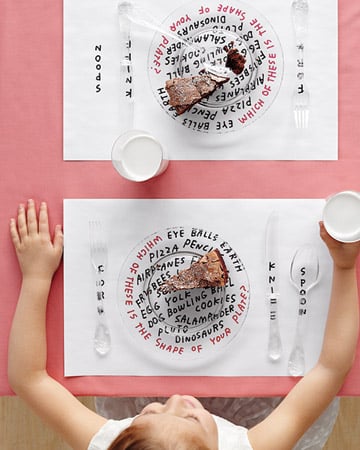 Most experts recommend creating a kids' table at your reception for guests between 7-14 or putting younger children in a separate room (with child care, of course!). Regardless of where you decide to seat your kid guests, adding a fun placemat, like this one [29] created by the wedding [30] geniuses at Martha Stewart [31] Weddings, provides little ones with an activity during often lengthy sit-down dinners.
Source: Martha Stewart Weddings [32]
Turn Them Into Fortune Tellers
Fortune tellers (otherwise known as cootie catchers) like these ones by 5 Orange Potatoes [33] are a great wedding [34] activity for kids. Little ones will enjoy making their fortune tellers, and playing with them with other kid guests is sure to keep them occupied during dinner and speeches.
Source: Flickr user cogdogblog [35]
Have Them Search For Treasure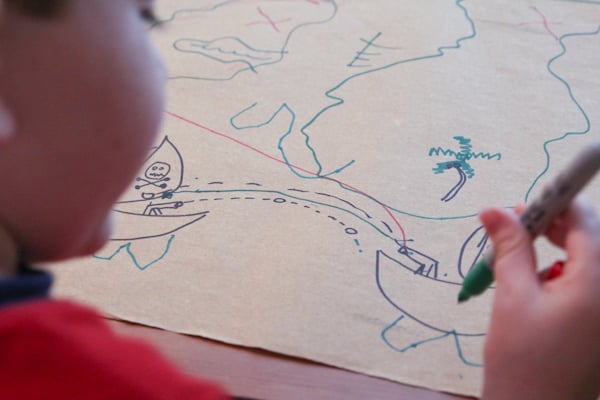 After dinner is over, pass out treasure maps, and hide some special prizes around the room next to the reception hall or outside on a lawn — scavenger-hunt style. Spray paint spare change to make it look like gold coins, or use candy prizes.
Source: Flickr user Unskinny Bunny [36]
Set Up a Bubble Station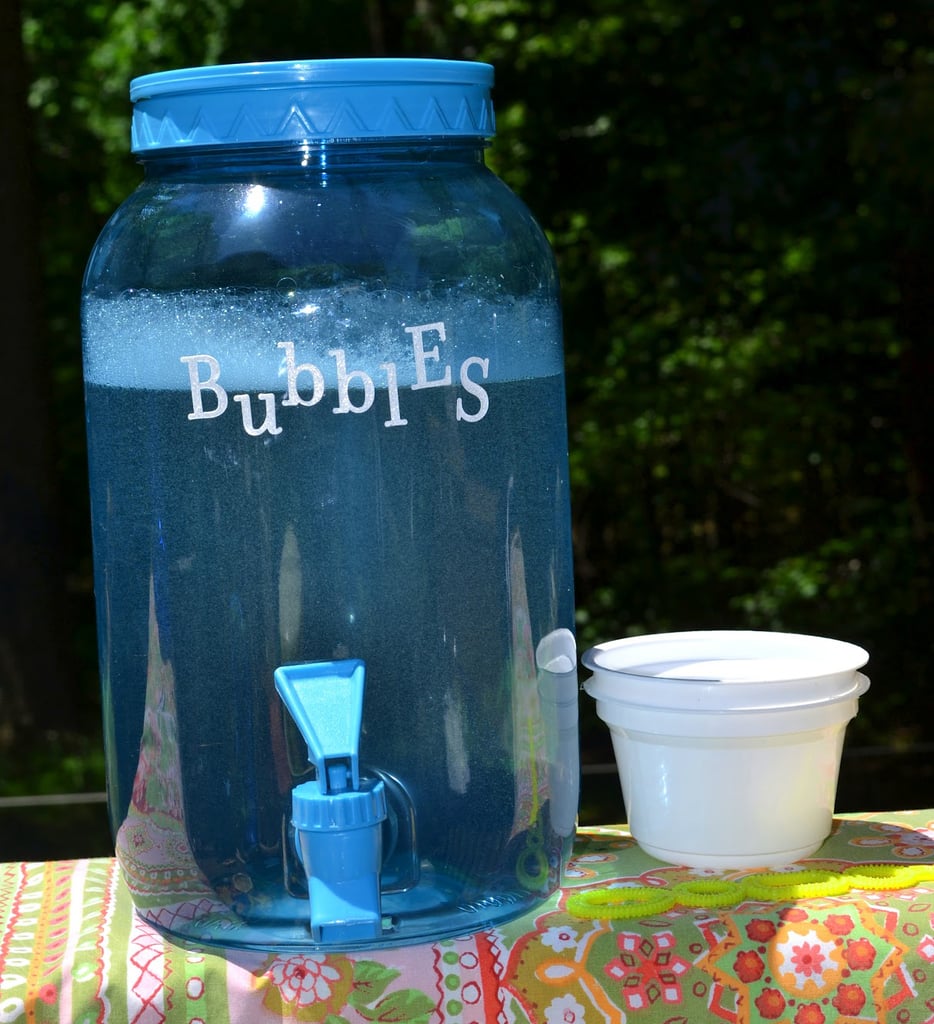 If you're having an outdoor reception, then set up a drink dispenser filled with bubbles. Kids will love it, and just think about the adorable photo potential!
Source: Mrs. Happy Homemaker [37]
Get In the Game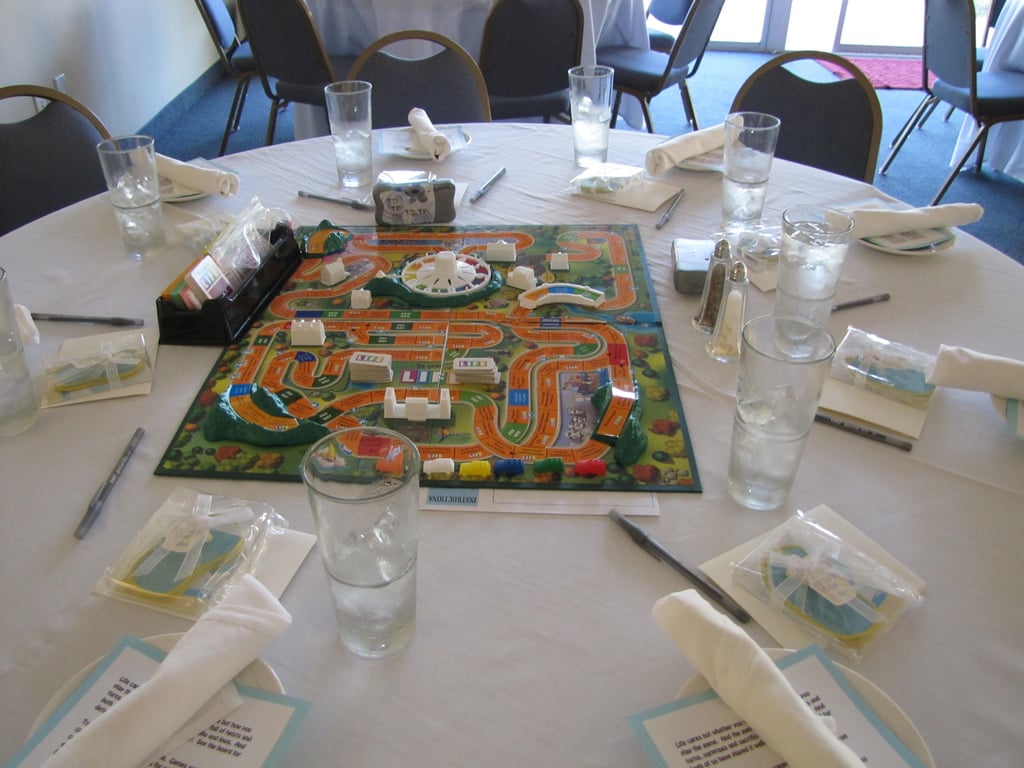 Round up classic children's games — think Candy Land, Yahtzee, and Life — and set them aside for the little guests to play with.
Source: Flickr user TheBestWeddingDJEver [38]
Serve Flavored Popcorn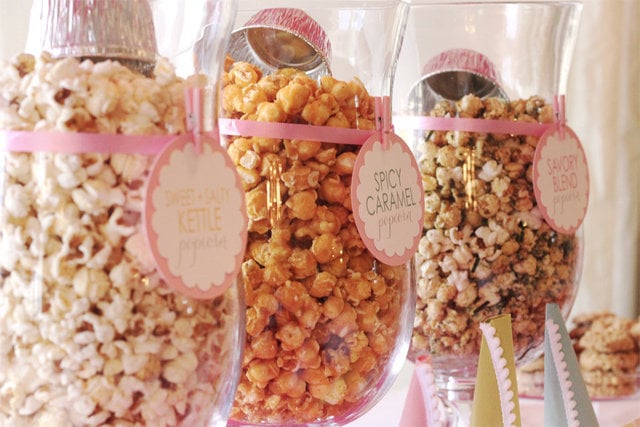 Creative food equals kid fun! One suggestion: serve up flavored popcorn in a popcorn bar [39]. Kids will love mixing and matching flavors and visiting the bar over and over again.
Source: Le Partie Sugar [40]
Hop to It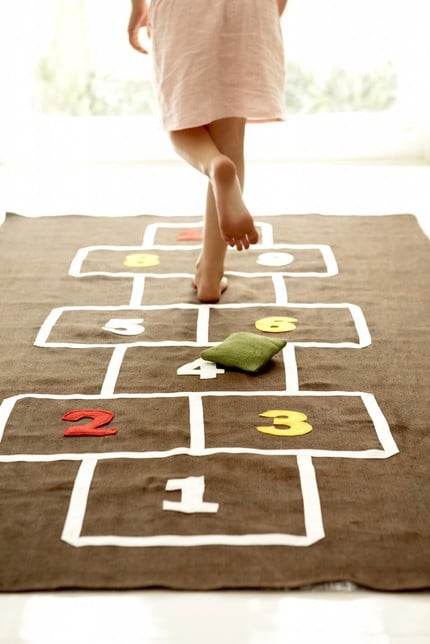 Kids may be scared to bust a move, but that doesn't mean they have to sit still. Set up a game of hopscotch for them to play. For an indoor reception, create a path using a sheet of fabric and some duct tape.
Source: Charlotta Ward [41]
Decorate Some Sweet Treats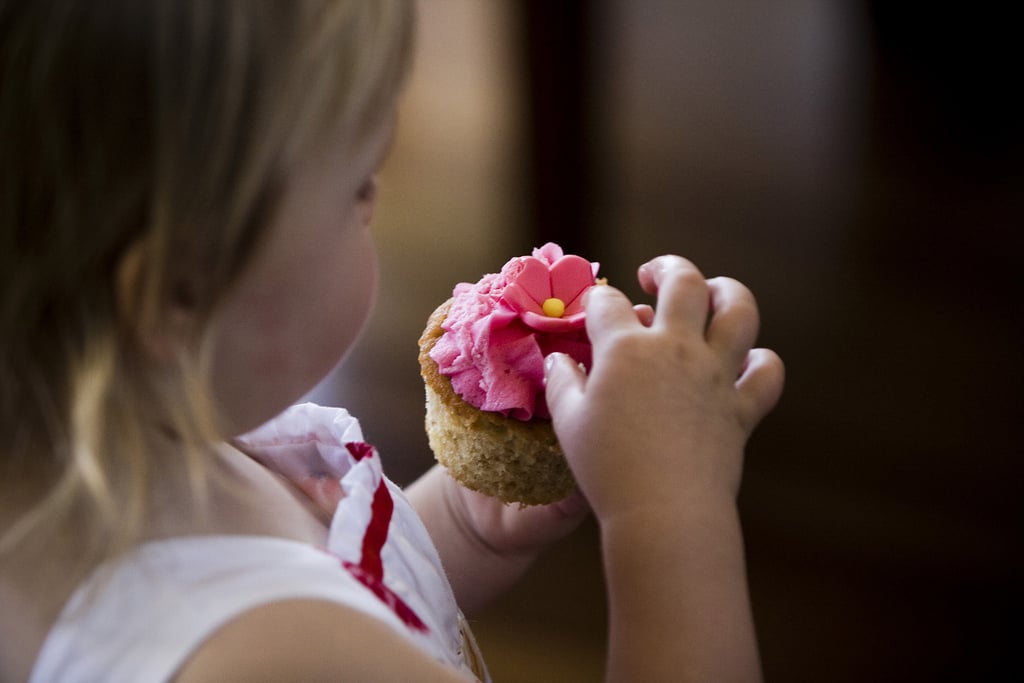 Worried the kids won't eat your extravagant cake? Buy some store-bought cupcakes as well as edible decorations, and let kids make their own dessert.
Source: Flickr user Beach and Bay [42]
Hit 'Em Up!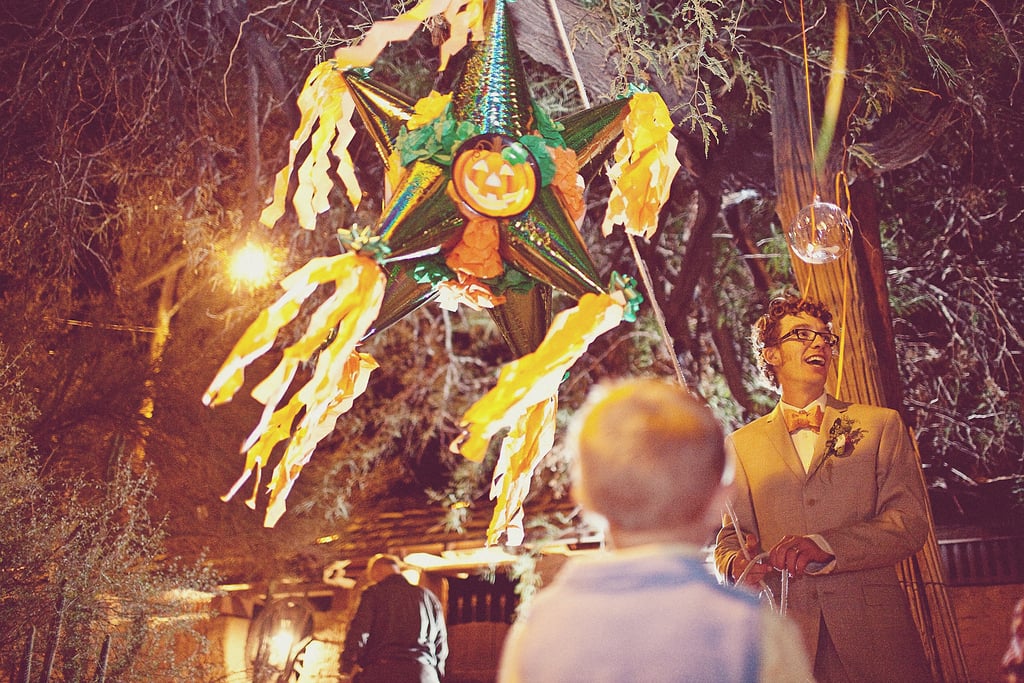 What kid doesn't love free candy? Try to find a piñata that pulls in your colors or works with your theme.
Source: Flickr user Heather Trujillo [43]
Buy Them Play Packs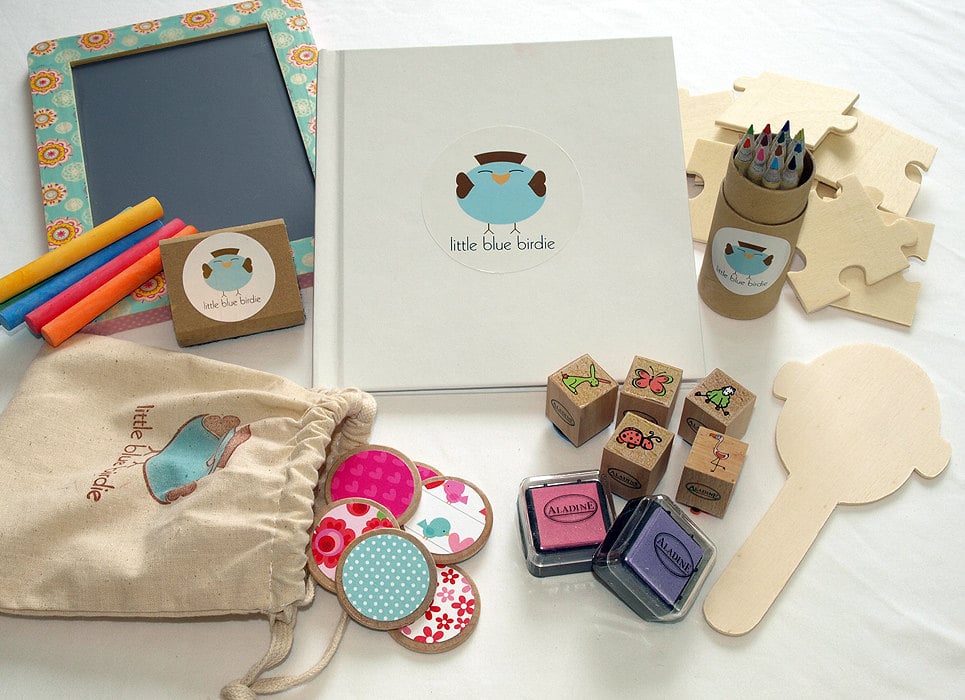 If you're only having a few kid guests, then consider buying each one a premade kid activity kit like this one [44] ($26) from Etsy seller The Little Blue Birdie. Stuffed with a chalkboard, chalk, and an eraser; a blank journal; a set of colored pencils; wood stamps and ink pads; a wooden design-your-own puzzle; a design-your-own stick puppet; and a wooden memory game, this bag guarantees hours of entertainment!