Forget flowers, jewelry, and chocolate — if there's a common theme to what real moms really want for Mother's Day [1], it's sleep, some time for themselves, and more sleep! Our colleagues here at POPSUGAR are privy to the hottest fashions and the coolest products, but there was one theme we kept hearing when we asked them what they're hoping for this Mother's Day. That doesn't mean they don't have their eyes on some clothes, baubles, and even a wine club membership, though. Read on to see what the moms behind POPSUGAR really want this weekend — and check out some adorable pics of them with their pride and joy!

Lisa Sugar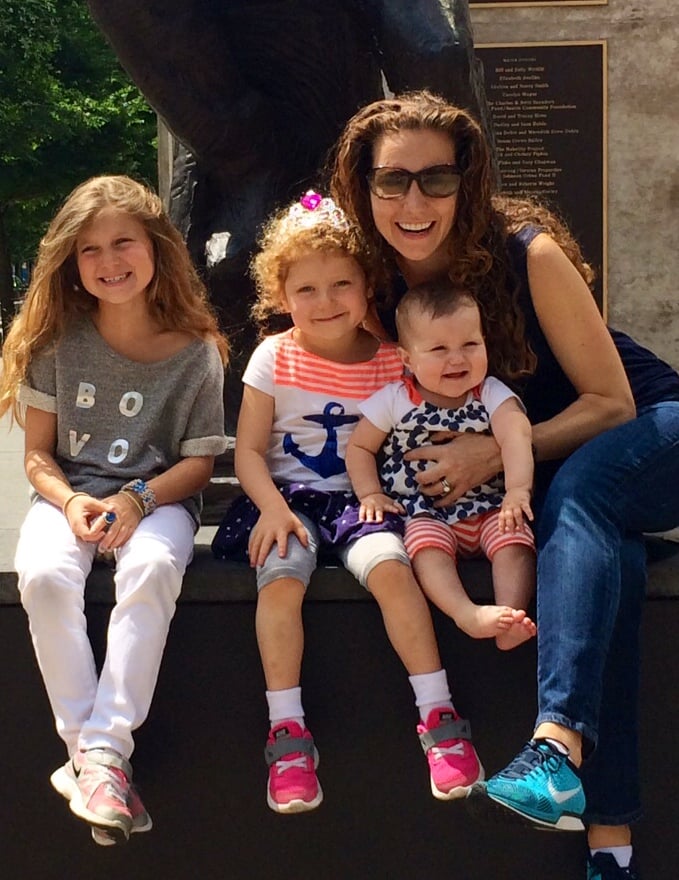 "I want to sleep until 8, take a Soul Survivor class [2], and I also thought this ">cool thing from Minted [3] would look great in our house!" — Lisa Sugar, POPSUGAR cofounder and editor in chief and mom to Katie, 7, Juliet, 4, and Elle, 11 1/2 months
Zelana Montminy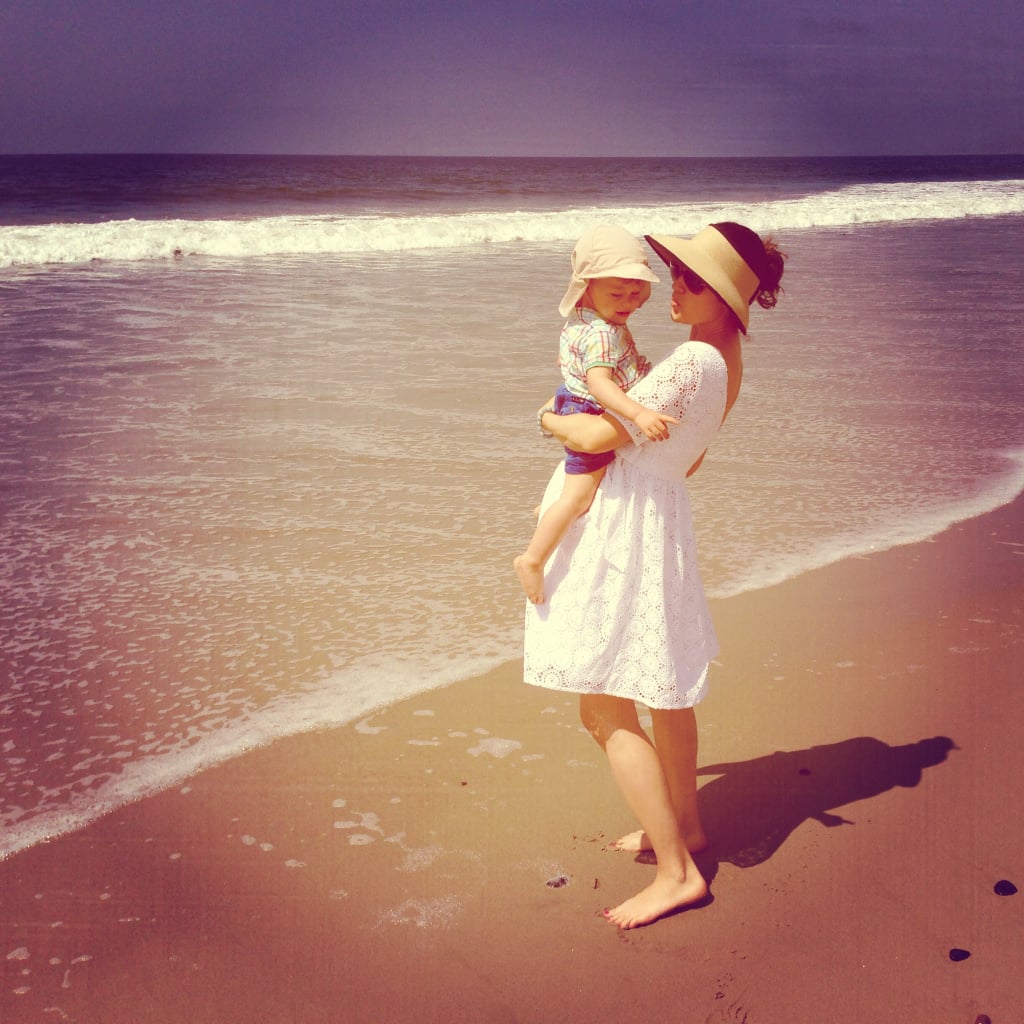 "I really want (need!!) to take a minivacation with just my hubby before baby number two arrives in August! That's at the top of my wish list." — Zelana Montminy, health and wellness reporter and mom to Ethan, 21 months, and 25 weeks pregnant with baby number two
Eileen Carty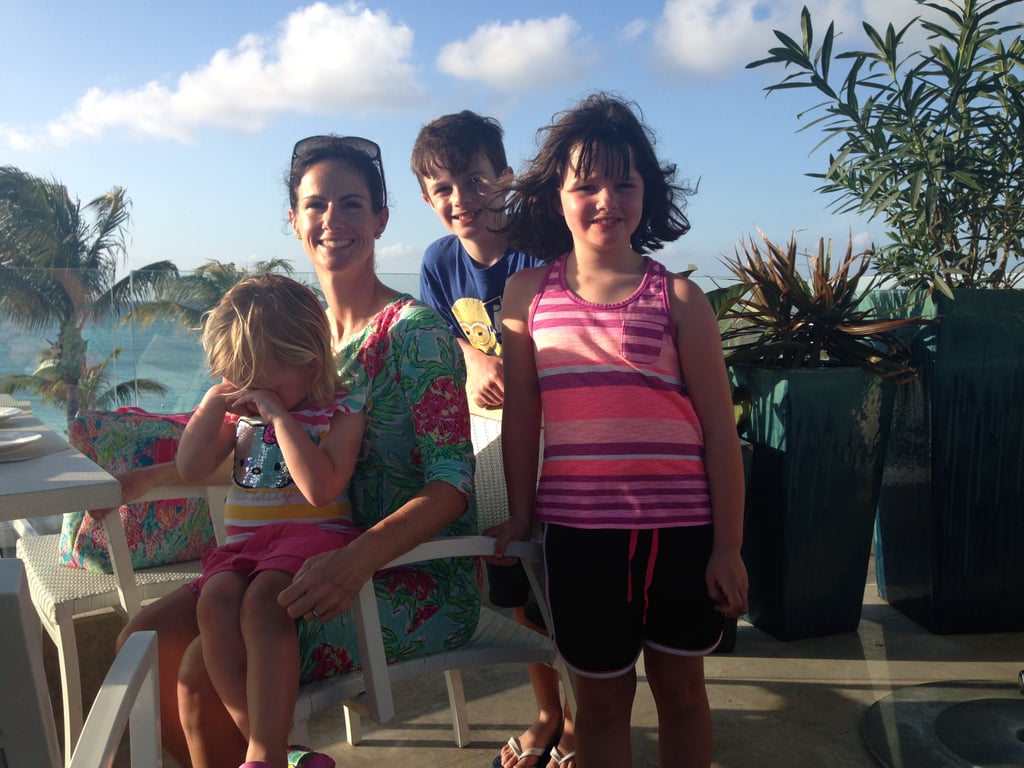 For a frequent flier like our VP of national sales, a Mother's Day [4] wish list is filled with a mix of work and relaxation items, including the perfect business-meeting-to-school-play dress, the Tory Burch Talia Dress [5], this Kate Spade Let's Do Lunch Business Card Holder [6], and, because Mama needs to relax, a ">new pool lounge chair [7]. — Eileen Carty, POPSUGAR vice president of national sales and mom to Ethan, 9, Mairead, 7, and Addison, 3
Julie Bergesen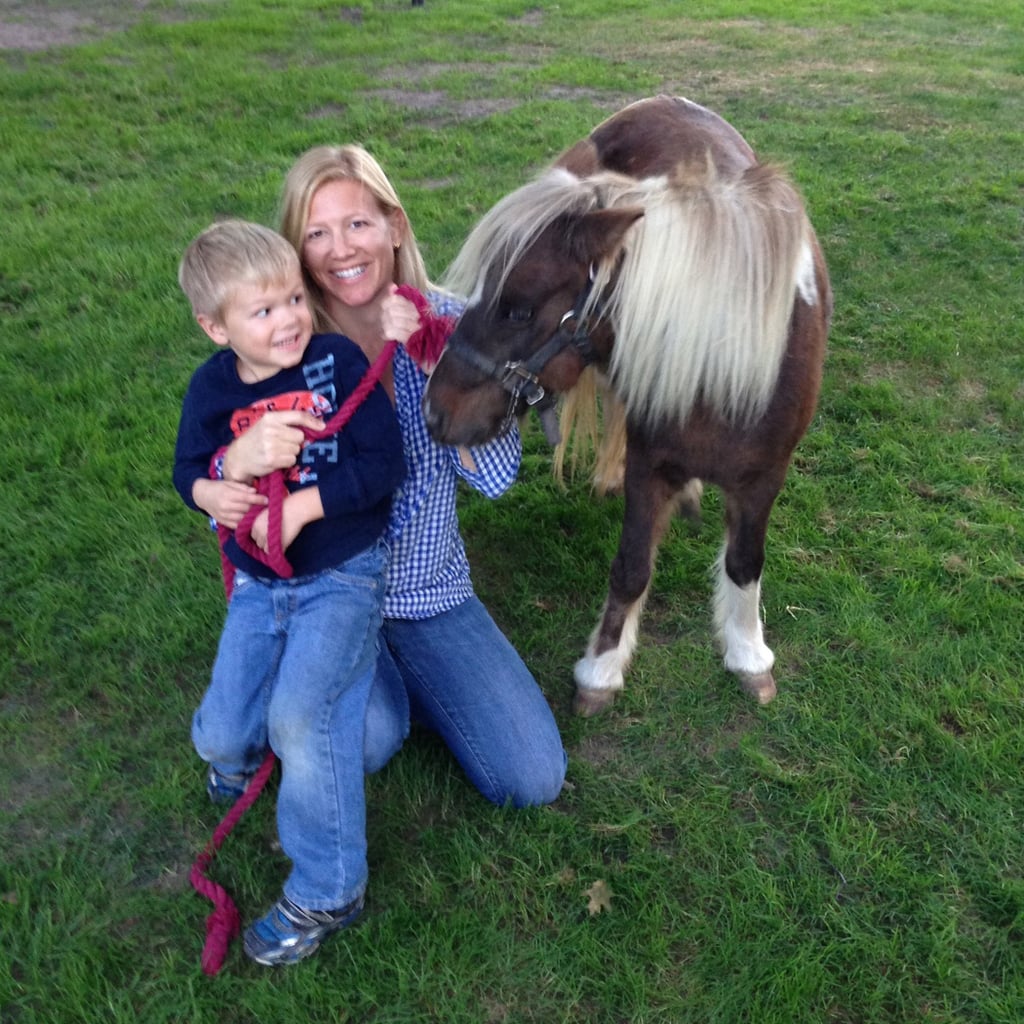 "On my list right now [are] these French farm boots from AIGLE [8], this watch from Shinola [9], and world peace!" — Julie Bergesen, POPSUGAR account director, Detroit, and mom to William
Lisa Horten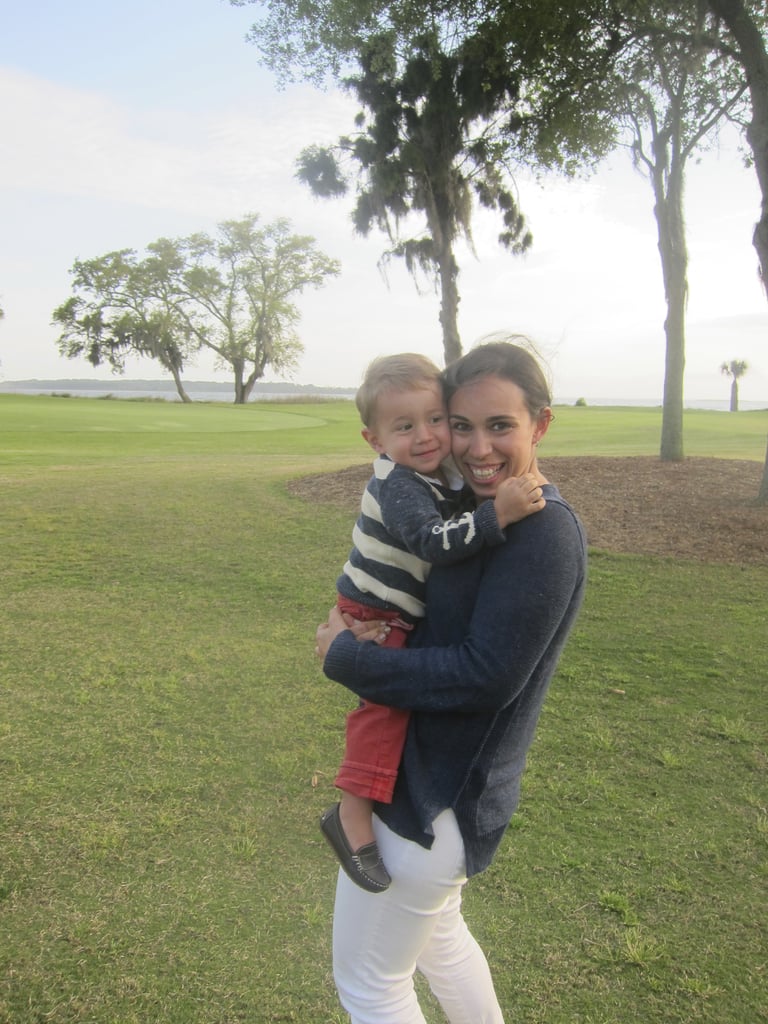 "My ideal Mother's Day [10] would be spent with my favorite boys — the one pictured here, his dad, and our pup. I'd love to do something active outdoors as a family and follow it up with a great brunch (and a nice long nap from the little guy!). If they wanted to surprise me with a special treat, I wouldn't mind these fun earrings [11] — (hint, hint!)." — Lisa Horten, POPSUGAR Moms associate editor and mom to Brooks, 1
Sally Moulton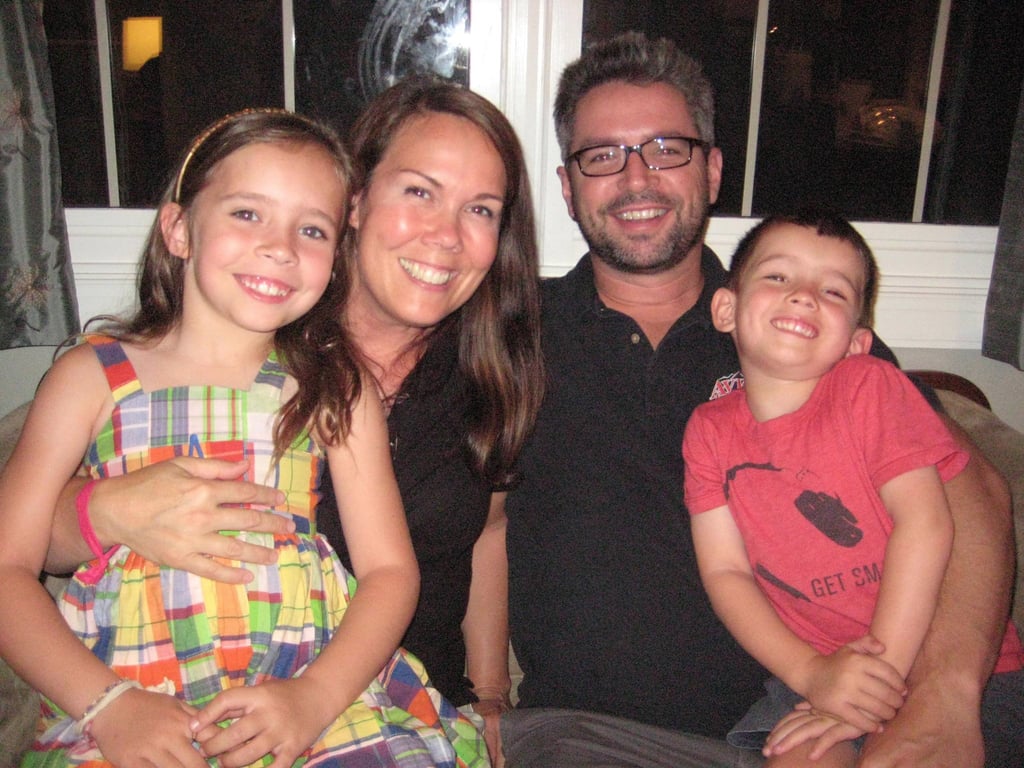 Breakfast in bed, a pretty new monogrammed bathrobe from Lilly Pulitzer [12], and a Honig wine club membership [13] top the list for our Midwest sales director. — Sally Moulton, POPSUGAR Midwest senior sales director and mom to Avery, 7, and Jackson, 5
Rebecca Gruber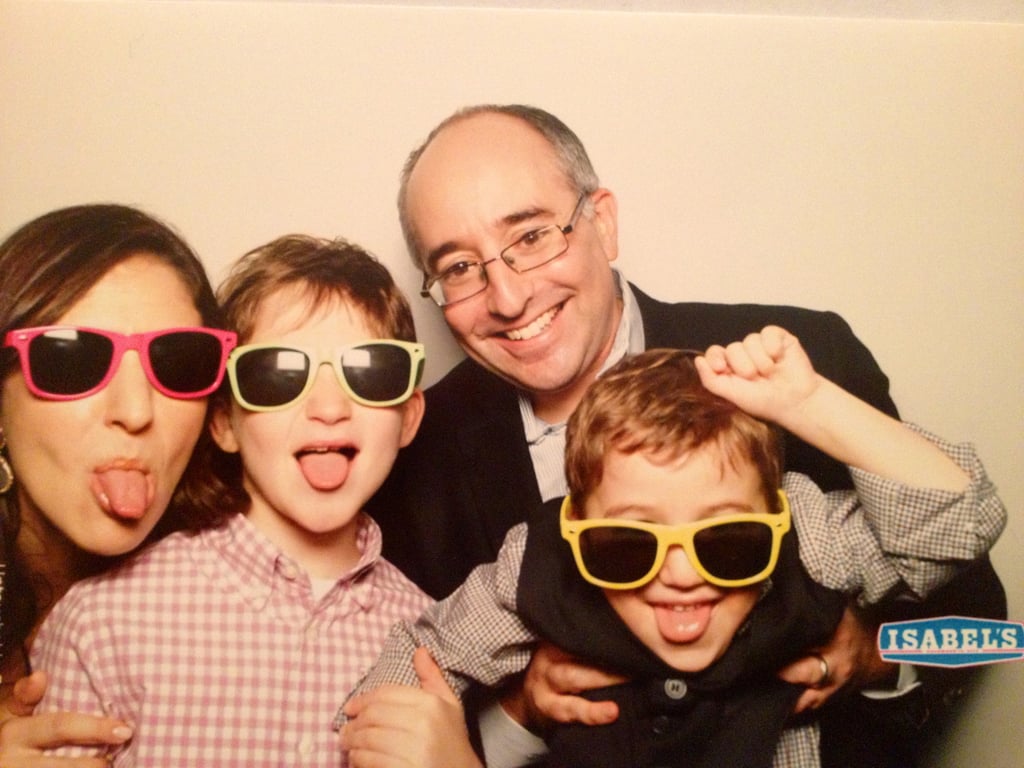 "Sundays are little league day in our home, so I know our Mother's Day [14] morning will be spent on the ball field (hopefully with a win!). But I'm also training for a half marathon, so I'd love to get in one final long run followed by a blowout [15] (I'm a bit hair obsessed!) and an afternoon at our favorite lobster shack on the beach with my husband and boys. And should they want to get me a gift (hint, hint), I've been eyeing this charm necklace [16] as well as tickets to see one of my favorite stars on Broadway — Neil Patrick Harris [17] in Hedwig and the Angry Inch [18]." — Rebecca Gruber, POPSUGAR Moms editor and mom to Noah, 8, and Zachary, 4
Jenny Sugar
"Last year my present was supposed to be a family photo shoot but it never happened. Definitely due for one. It's about time!" — Jenny Sugar, POPSUGAR Fitness contributing editor and mom to Sadie, 3 1/2, and Devon, 1 1/2
Krista Moatz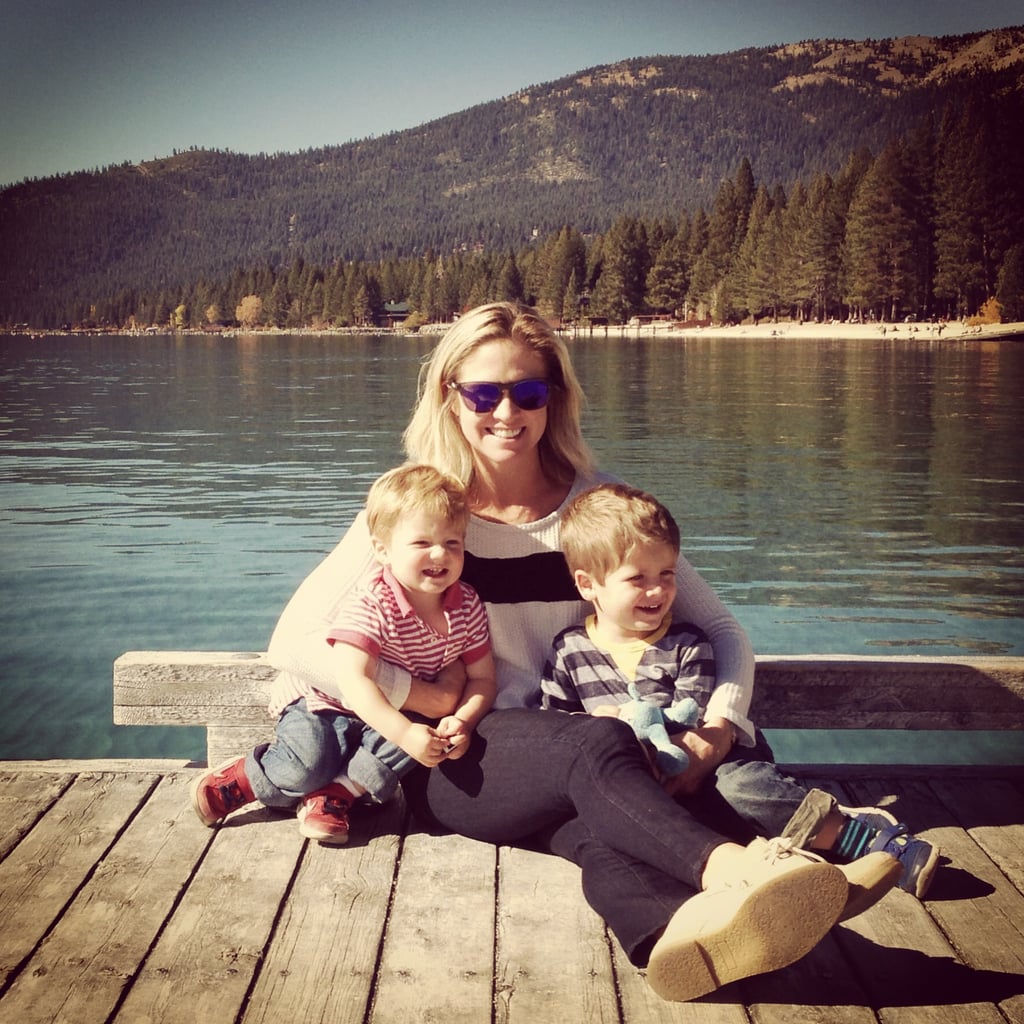 "For Mother's Day [19], I would love to sleep in until 9 a.m., then have a nice relaxing morning with my family that includes coffee and fresh maple bars. Then in the afternoon I would love two hours to myself to read a book and relax. Not too much to ask, right? :)" — Krista Moatz, POPSUGAR EVP, Editorial Operations and mom to Nate, 4, and Miles, almost 2
Denise Stirk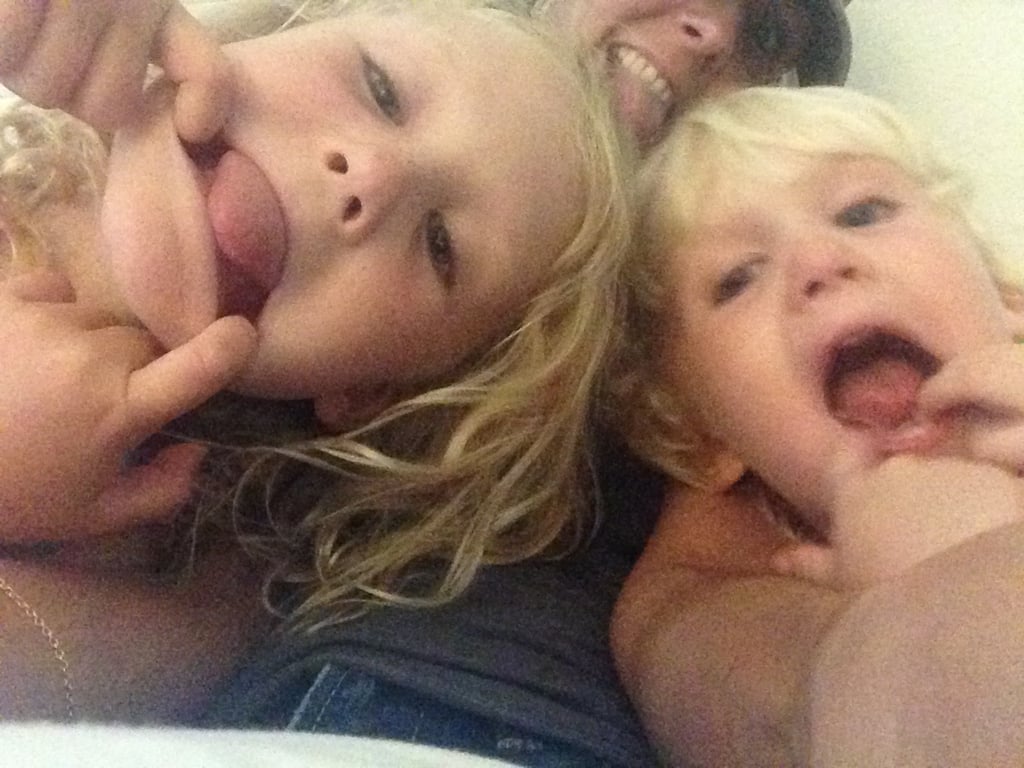 "I'd like a professional photographer to take pictures of my crew — all of our current photos of my kiddos and I look something like this!" — Denise Stirk, POPSUGAR Moms contributing editor and mom to Carlie, 5, and William, 3
Susi May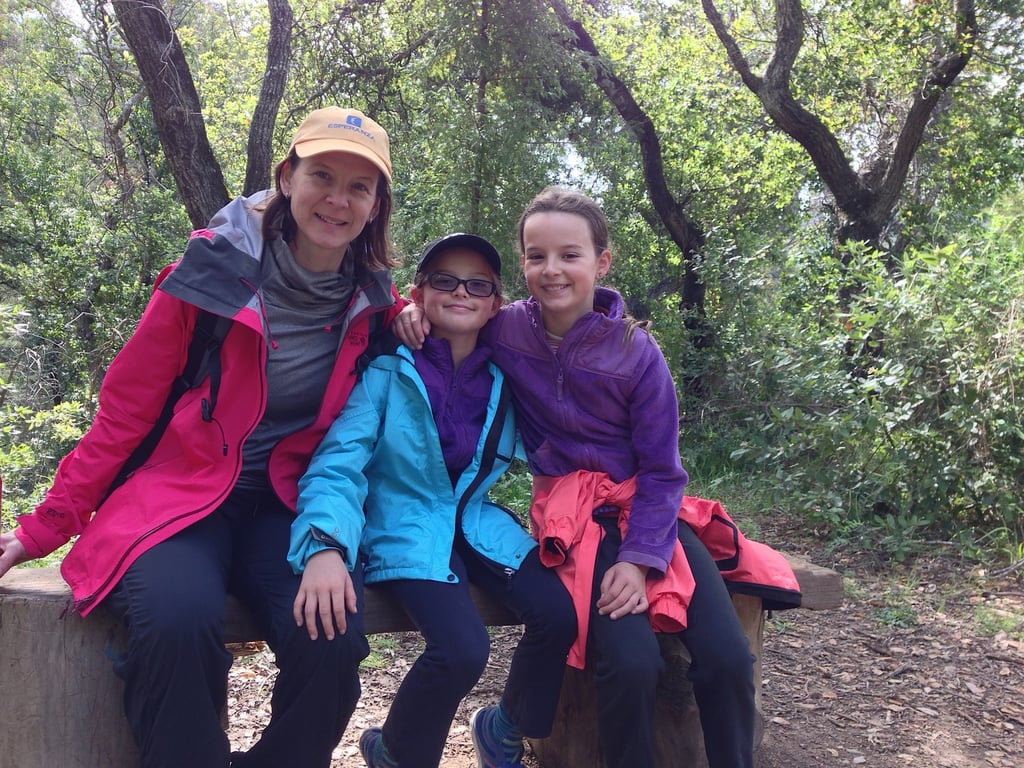 "As the 'activities director' in my family, I suffer from planning fatigue. To celebrate Mother's Day [20] I have asked to go on a family adventure with the one caveat that I simply get to go along for the ride. I have requested a picnic hike, but where? It doesn't matter, as long as I am not the one filling up the water bottles, packing the backpack with treats, or making lunch. My daughters, now 9 and 11, are stoked to be in charge. I have also heard whispers about breakfast in bed, which I look forward to now that they have mastered the art of scrambling eggs and are well practiced at flipping pancakes." — Susi May, POPSUGAR Fitness director and mom to Penelope, 9, and Eliza,11
Lauren Turner
"This is my first Mother's Day [21] so what I really want is to spend the day with my boys and get a sappy card 'signed' by my 10-month-old, Pierce. But if I MUST get gifts, I would love a pretty robe [22] to throw on for early morning wake-up calls, a simple gold necklace to wear all the time [23], and time for a mani-pedi!" — Lauren Turner, POPSUGAR Celebrity and features editor and mom to Pierce, 10 months
Sarah Lipoff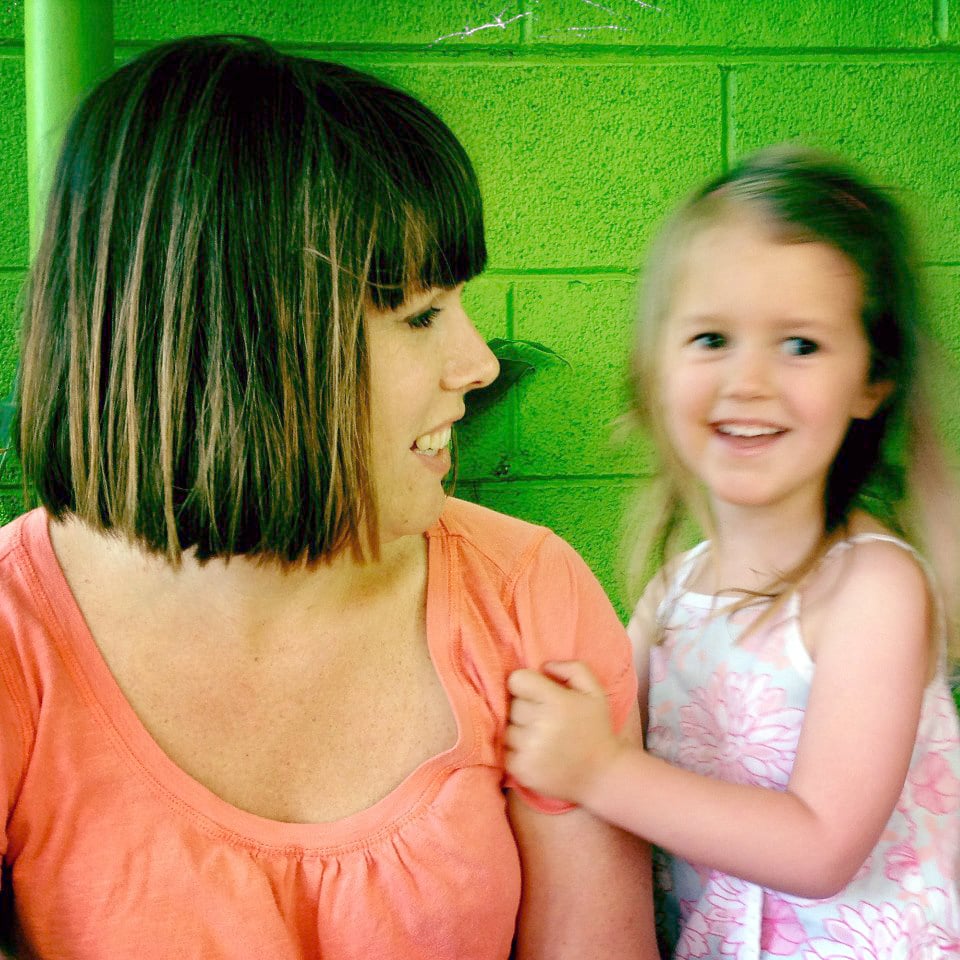 "I would love to sleep in past 7 a.m., enjoy a nice breakfast in a restaurant that doesn't mind if my child is belting out 'Let It Go,' and an afternoon filled with the sounds of everyone getting along. Not too much to ask, right?" — Sarah Lipoff, POPSUGAR Living contributing editor and mom to Ivy, 5
Oda Sham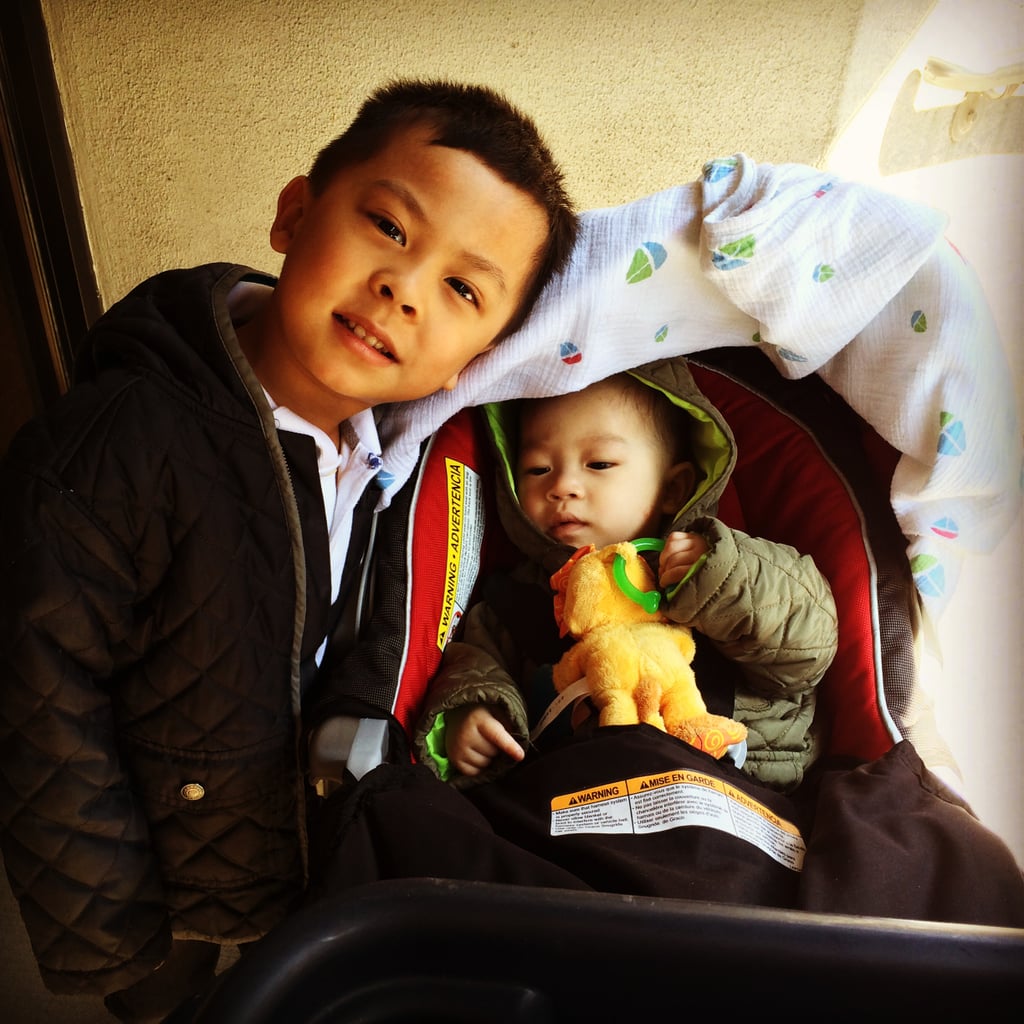 "Alex, our little one, wakes up around 6:45 every morning, so I would love the chance to sleep in and, for one day, not have to worry about the morning chaos. Once I'm feeling refreshed, we would grab brunch and spend the afternoon at our local park, Brooklyn Bridge Park. I'd love to get a relaxing mani and pedi for a little me time before dinner, that someone else will be cooking.
I also wouldn't mind getting this adorable photo frame [24]. It would be cute to have in the office with pictures of my boys." — Oda Sham, POPSUGAR director of ad operations and mom to Ryan, 4, and Alex, 8 months