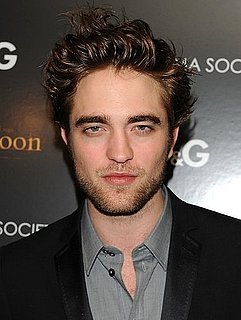 Most people think of a mom crush as the type of feelings Finch had for Stifler's mom in
American Pie
, but there's another kind of mom crush and that's when a mother has her own harmless schoolgirl crush on someone — maybe it's a hot daddy in the PTA or a Hollywood heartthrob.
Twilight
mania seems to have taken over the world causing one Brit to skyrocket to fame. Lots of ladies — from young girls to women old enough to be his mama — have gone weak at the knees for
Robert Pattinson
. Have you fallen victim to this onscreen vampire?
If you answered yes, enter PopSugar's contest for a chance to meet and interview your mom crush on the red carpet!