painted table, martha stewart stencil, painted furniture
Coffee Table Makeover
We've recently been having a major drought in Indianapolis but last Thursday we had a major 15 minute rain/wind store which resulted in my coffee table breaking into pieces. I have to admit I wasn't so sad it happened.
I decided to buy a sturdy piece of second hand furniture and paint it. This is what I found.
I primed the piece and then used some left over paint I had laying around in my garage. After I painted it I decided it needed something else so I added one of Martha Stewart's stencils and added some white paint to the green paint I already used on the base of the table. I love the result!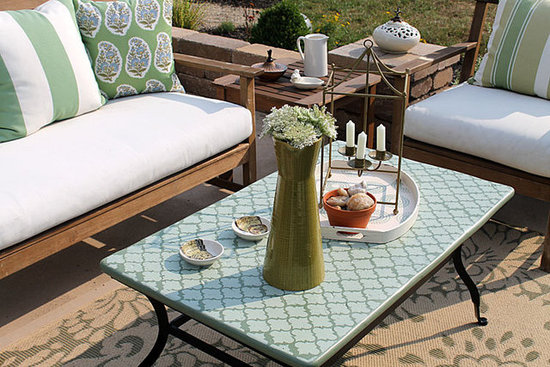 If you'd like to see more of this project please feel free to head on over to www.housetoyourhome.com