2012 NCAA Collegiate Mascot Animals
Do You Know Your Collegiate Mascots?
College football season comes to an exciting finish on Monday when the undefeated Louisiana State University Tigers face off against the second-ranked Alabama Crimson Tide. Undoubtedly, the stadium will be filled to the brim with rowdy fans sporting their team's colors, but perhaps the most ferocious member of the audience will be Mike VI, LSU's Bengali-Siberian tiger mix. While most teams opt for humans dressed in animal costumes as their rallying mascot, several colleges boast live animal representatives to help whip fans into a frenzy. Do you know who they are? Test your knowledge with this quiz!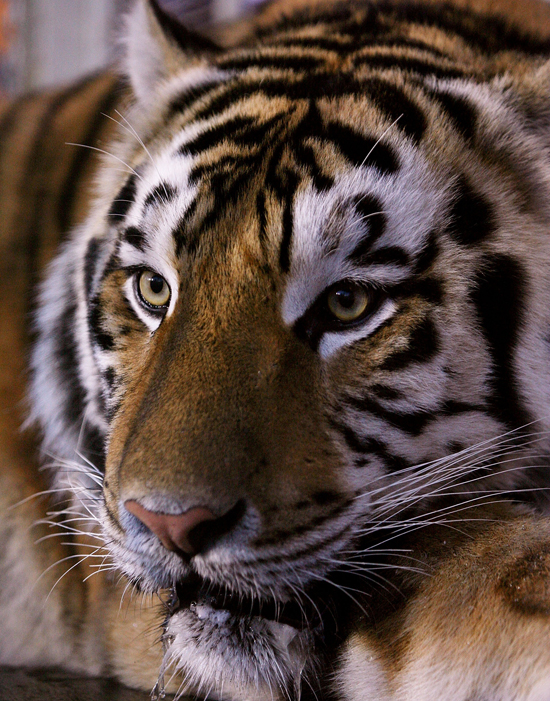 1 of 10
Fans of this school have long been hooked on their bovine mascot.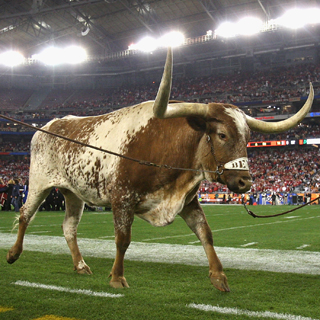 Texas A&M University
University of Oklahoma
University of Texas
University of Wyoming
2 of 10
Bulldog Russ has served as the interim mascot for this school twice when the incumbents — Russ's relatives — sadly passed away.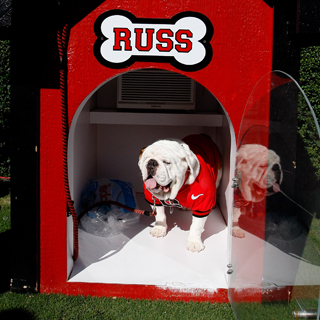 University of Georgia
Butler University
Yale University
Georgetown University
3 of 10
This university's ancient warrior mascot rides a gallant white steed named Traveler.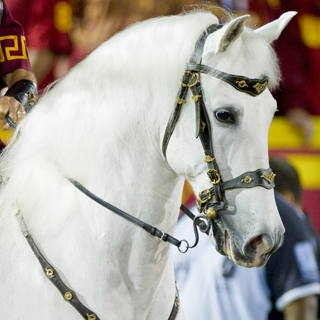 Rutgers University
Army (United States Military Academy)
University of Central Florida
University of Southern California
4 of 10
Dubs's "husky" coat suits his school's northern climate but he's actually an Alaskan Malamute.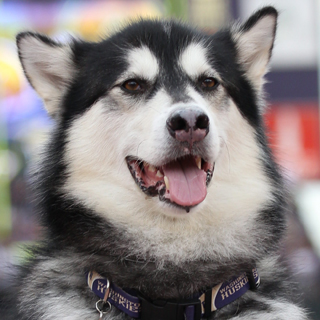 University of Connecticut
Northeastern University
University of Washington
University of Alaska
5 of 10
This university's true mascot is a tiger, but this regal eagle perches sideline at most home games.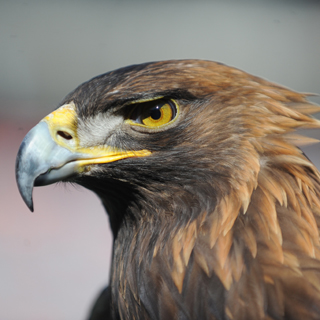 Clemson University
Auburn University
Princeton University
University of Missouri
6 of 10
Smokey, a Bluetick Coonhound, may have been named for a mountain range in his university's home state or possibly the delicious barbecue found at tailgate cookouts on the grounds of this campus.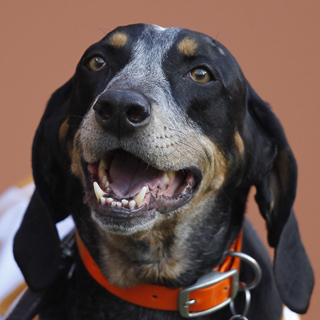 University of Tennessee
University of Missouri
Kansas University
University of Texas
7 of 10
This mascot loves coconuts, but he's just one of a pair of North American black bear mascots (both named Judge) adored by students at this school.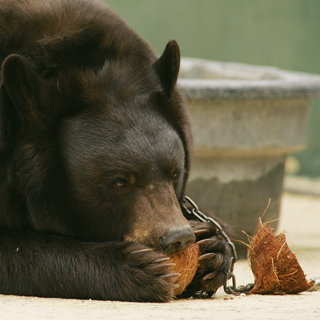 Cornell University
Baylor University
University of Maine
Brown University
8 of 10
Appaloosa horse Renegade carries his natively-dressed rider to midfield before every home football game at this university.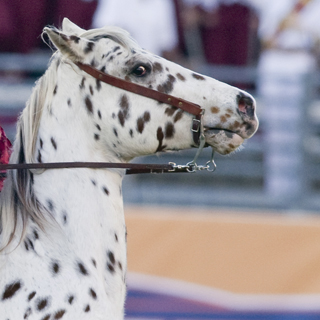 San Diego State University
Central Michigan University
University of Oklahoma
Florida State University
9 of 10
Reveille the American Collie is the eighth mascot to carry her name which dates back to 1931. She's under the care of the resident Corps of Cadets at this university.
Army (United States Military Academy)
Texas A&M University
Virginia Commonwealth University
Boston College
10 of 10
These spirited horns belong to Bill the Goat, the mascot at this military academy.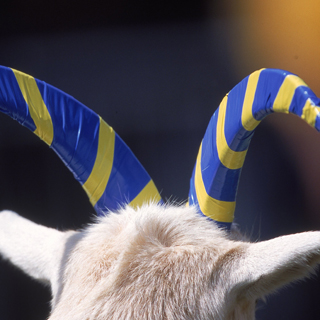 Air Force (United States Air Force Academy)
Army (United States Military Academy)
United States Coast Guard Academy
Navy (United States Naval Academy)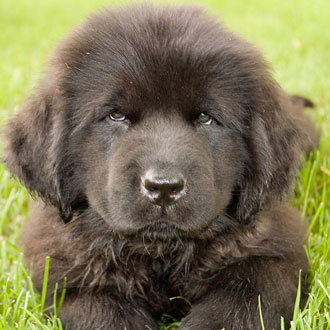 next slidequiz
Guess What Breed Super Quiz: Working Group Puppy Edition!