February kicks off with the help of Puppy Bowl IX [1] (and that other Bowl) and continues with tons of celebrations, special events, and holidays, making it a seriously pet-tacular month. With Chinese New Year right around the corner, the Westminster Kennel Club Dog Show [2] mid-month, and, of course, New York Fashion Week on the horizon, your furry friend has lots to be excited about. February is the month for lovers, with Valentine's Day dedicated to showing others just how much you care — especially your special pets — and also National Cat Health Month and National Wild Bird Feeding Month, along with a few other animal days. Click through for a collection of this month's must haves along with more information about all the exciting celebrations in February.
Source: Seeds & Things [3] and Etsy sellers EternalLightShop [4], OBCSupply [5], and TrueTreatsPetBakery [6]
Cat Happiness
February is National Cat Health Month, and what cat doesn't love chewing on some grass? Grow your own cat grass from seed [7] ($2) so your kitty can chew away whenever she wants, and this sweet, fresh grass also aids in digestion.
Here, Birdie!
This month is also National Wild Bird Feeding Month, making this wire hanging bird feeder [8] ($17) a great purchase for your outdoor birdies. With an extra wire liner to keep squirrels away, your chickadees will love stopping by for a tasty treat.
Good Fortune
Ring in the Chinese New Year with your pup with a box of dog-friendly fortune cookies [9] ($24 for 50). Each cookie contains a special doggie message.
Best in Show
Even though your pup isn't showing at this year's Westminster Dog Show, he'll feel like a winner while wearing one of these handmade gold-plated pendants [10] ($2).
Heartfelt Appreciation
Here's an adorable set of doggie valentines [11] ($18 for five) that are perfect for sending to all your special loved ones this Valentine's Day.
How Sweet
Even if your pet isn't excited about donning hats, this Valentine's Day heart beanie [12] ($12) is just too sweet to pass up.
Show Some Pride
Presidents Day falls on Feb. 18, making this patriotic dog bandana [13] ($6) perfect for wearing while enjoying a long walk.
Keep It Clean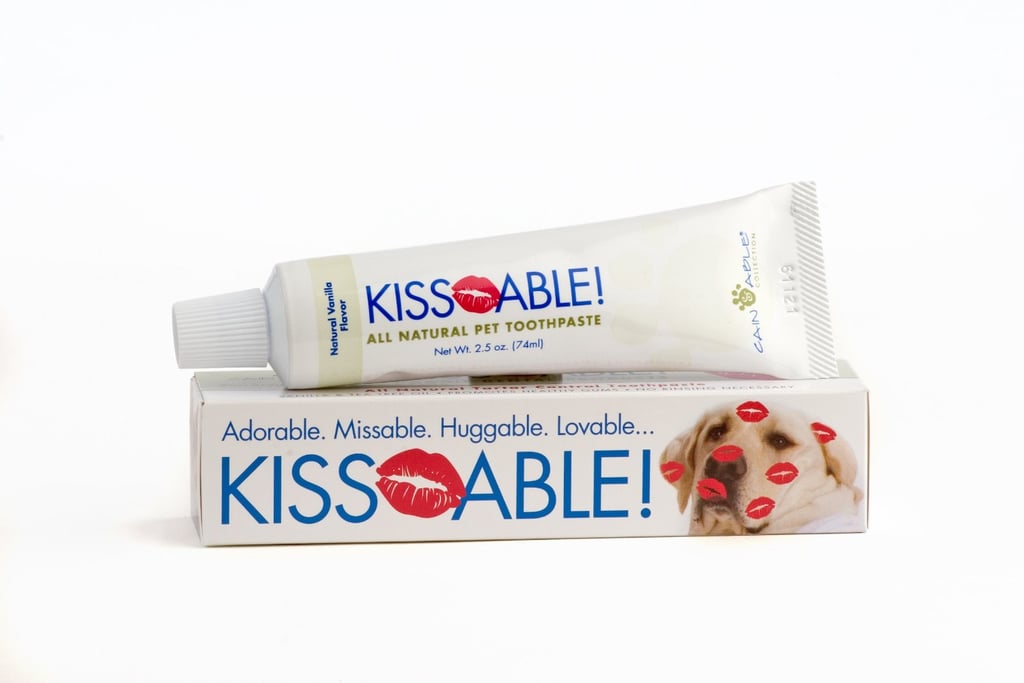 February is also dedicated to your pet's healthy teeth and gums, making this pet-approved toothpaste [14] ($7) perfect for keeping your furry friend's mouth nice and clean.
Gotta Wear Shades
Your pup will be just as cool as all the other fashionistas during Fashion Week while donning these doggy sunglasses [15] ($13). The glasses also come in pink or gold, making them the perfect Spring 2013 essential for your furry friend's wardrobe.
Biscuit Love
Feb. 23 is National Dog Biscuit Appreciation Day, so celebrate with a collection of healthy and organic dog biscuits [16] ($7) that will have your pup begging for more.
Oscar-Night Treat
And who can forget that Oscar night falls this month? Which means it's time to predict the winners while enjoying a big bowl of popcorn. And these popcorn catnip treats [17] ($5 for three) are perfect for kitty.