May 12-16 is National Bike Week, which makes these adorable pictures of dogs on bikes so fitting. Along with being a fun way to get a bit of exercise while enjoying some fresh Spring air, jumping on a bike with your furry friend is great for the environment. Click through for a collection of happy pups enjoying a bicycle ride paired with helpful riding tips and products.
Source: Flickr user Stig Nygaard [1]
Ready to Roll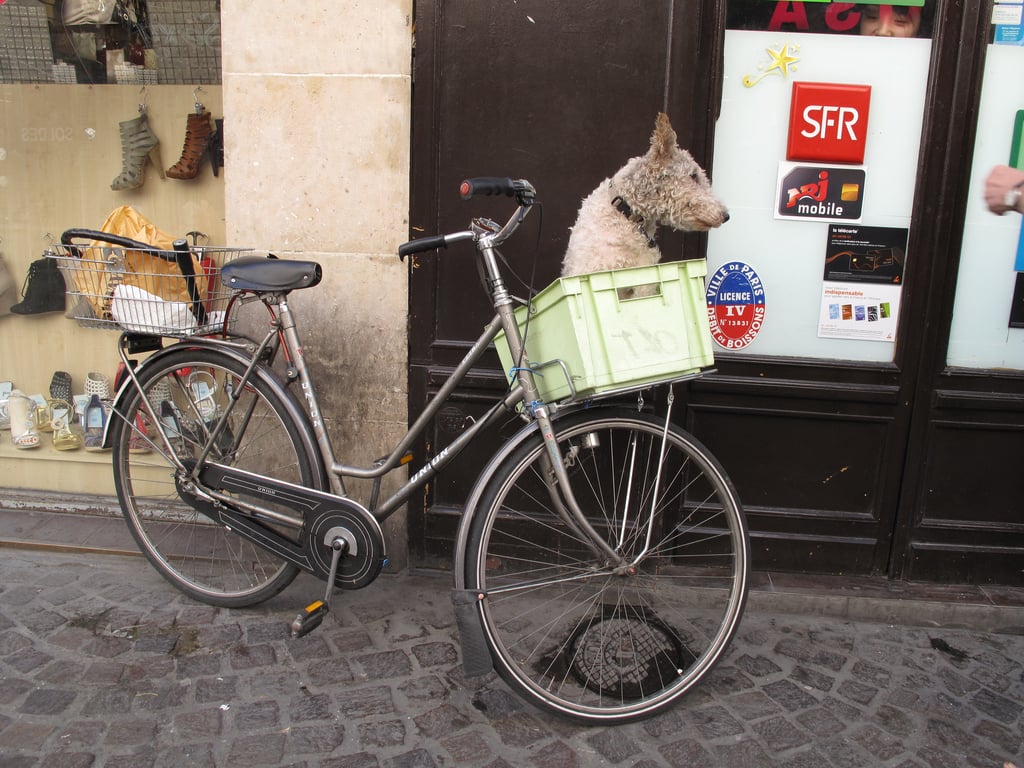 Even a plastic crate holds a happy pup ready for a leisurely ride. Make sure any basket or container is securely attached to your bike before taking a spin.
Source: Flickr user cosmos [2]
Made For Your Pet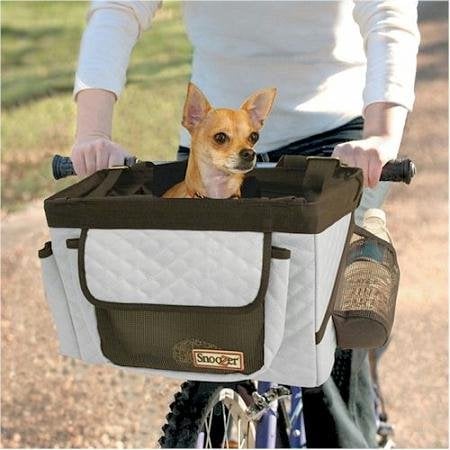 With a mesh water bottle holder and pocket for your pet's favorite treats, this dog bike basket [3] ($50) even has a rain cover to keep your pup dry if you happen upon a Spring shower.
Secure Ride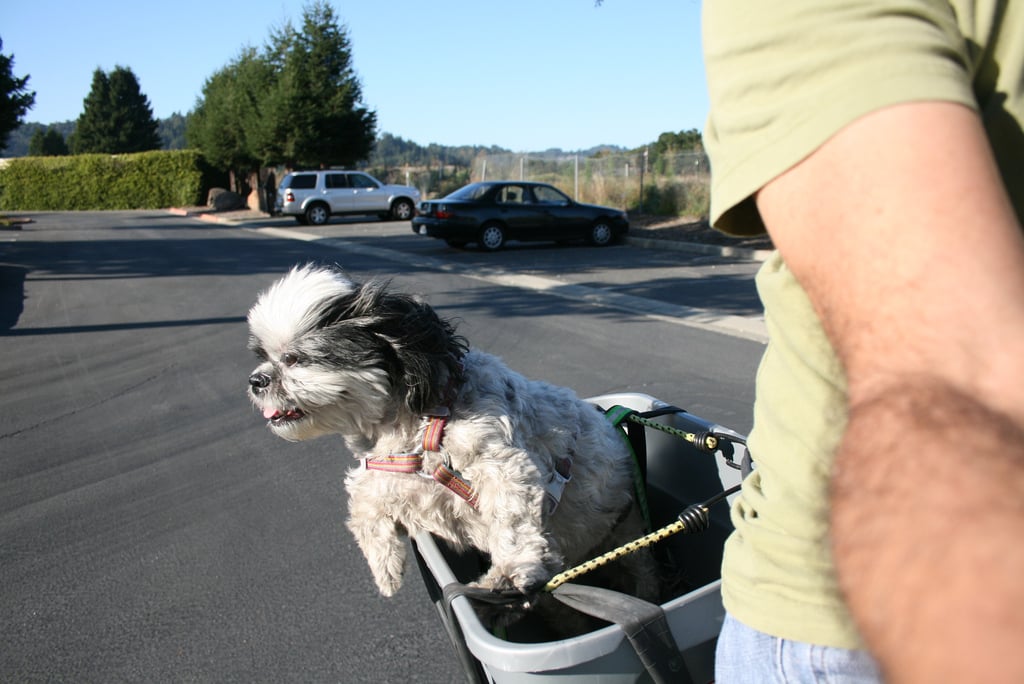 There are several types of bike baskets that work wonderfully for carrying your furry friend. And many carriers can be attached to either the front or back of your bicycle.
Source: Flickr user Richard Masoner/Cyclelicious [4]
Cute and Covered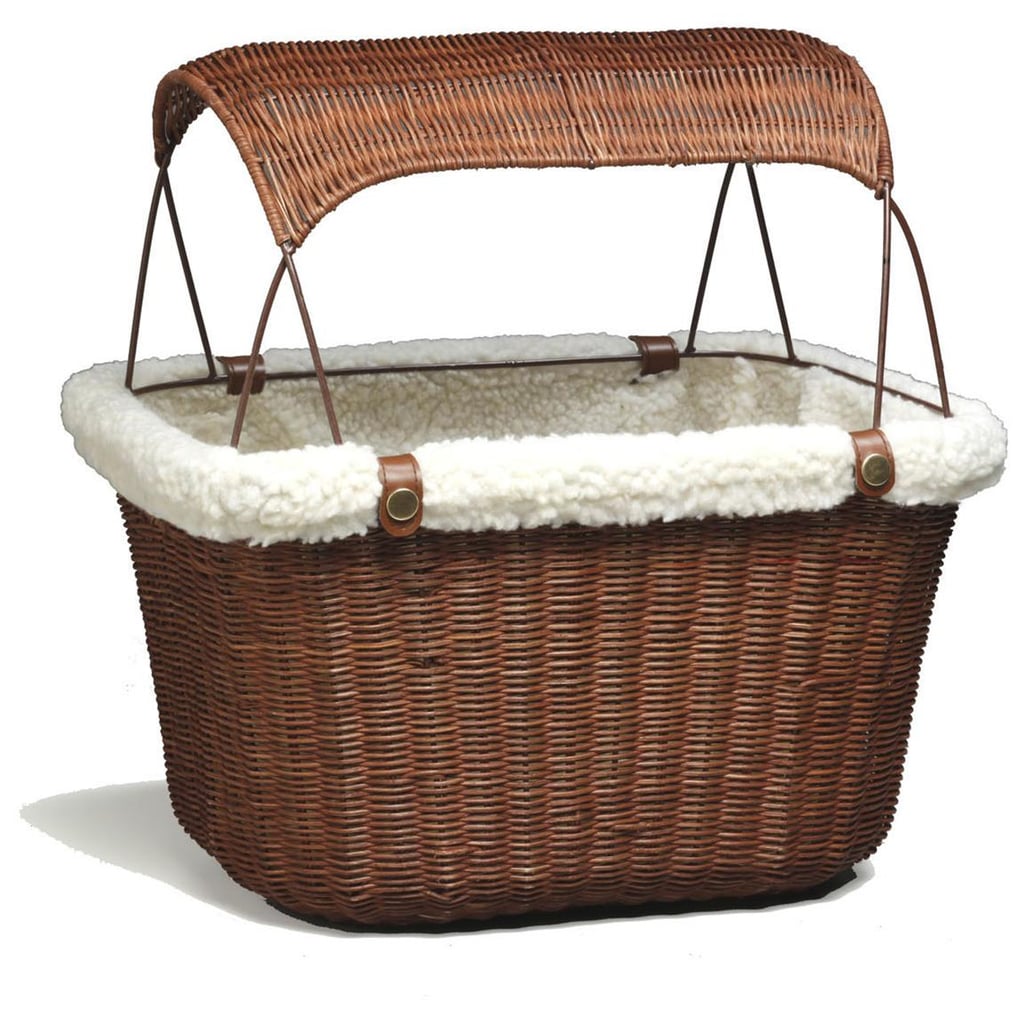 If you're not sure how your pup will like traveling by bicycle, this covered pet basket [5] ($70) will keep him safe and sound. And this dog carrier will look seriously cute adorning your cruiser bike.
Wind Action
This pup loves catching some air while enjoying a long spin.
Source: Flickr user Thirteen of Clubs [6]
Easy Rider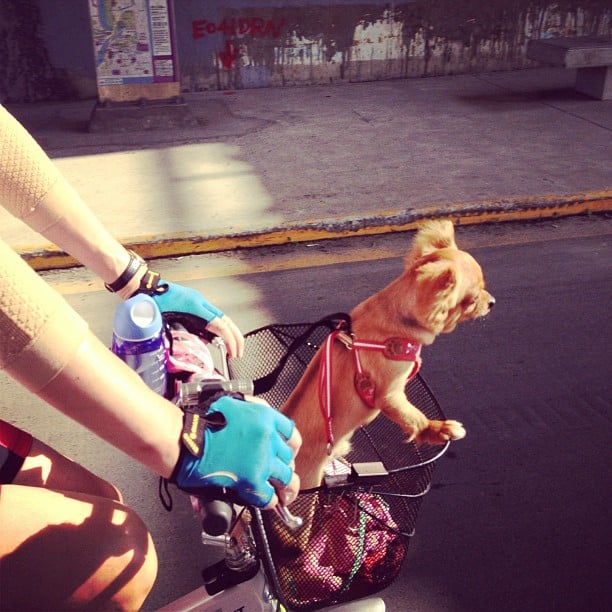 Here's a pup that's really enjoying the ride! And we really love how his smart owner has him securely and safely leashed to the bike.
Source: Instagram user johnyuyi [7]
Cozy Spot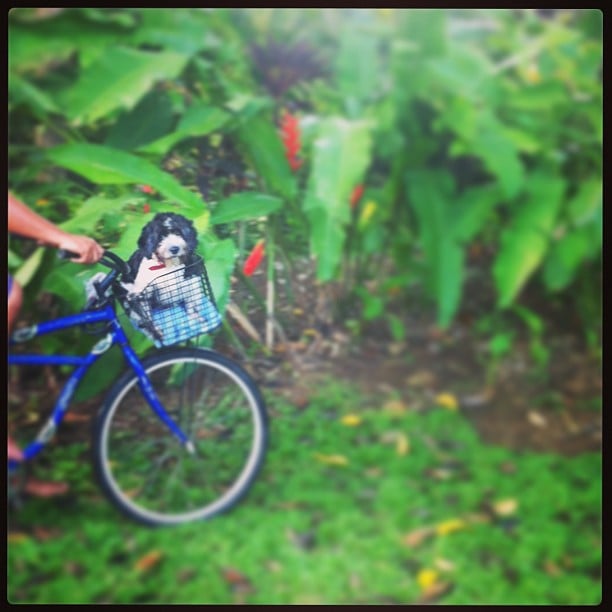 Make any mesh basket a cozy spot for your pup by placing a soft pet blanket [8] at the base. This way your pet will know it's a comfortable place to relax and enjoy the ride.
Source: Instagram user iamsarahb [9]
Big Rider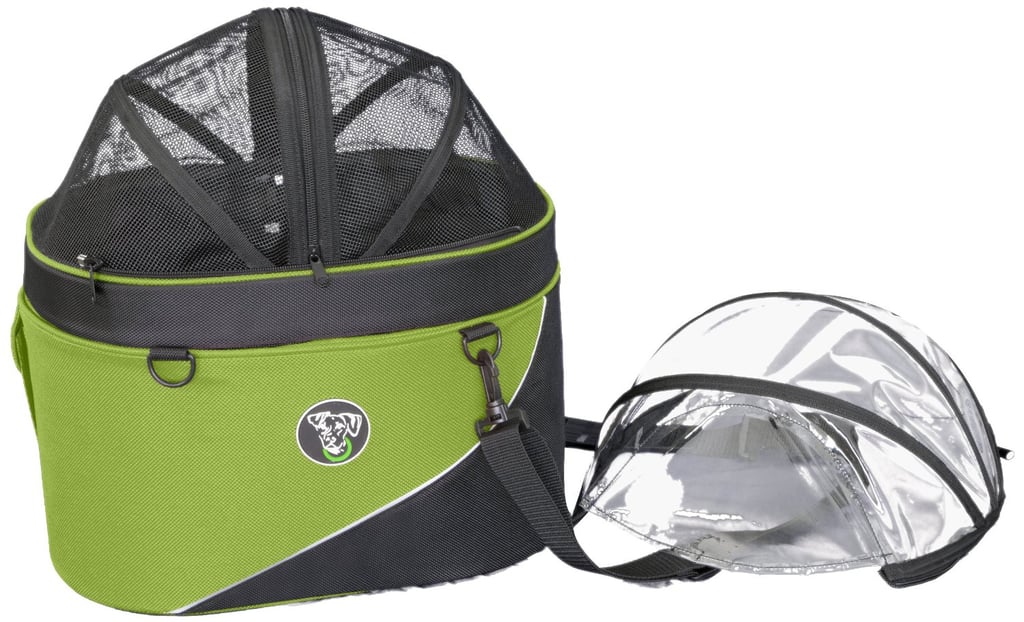 Made for bikers that like to ride, this versatile dog basket [10] ($110) has a mesh cover, is seriously lightweight, and is made from water-resistant material. And this bike basket also transforms into a car seat for your dog and an over-the-shoulder carrier.
Riding in Style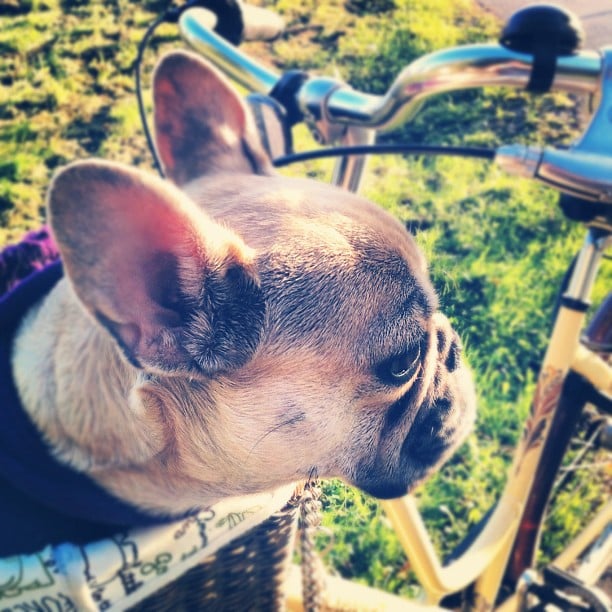 This sweet pup is ready to hit the streets during National Bike Week!
Source: Instagram user tjiivans [11]