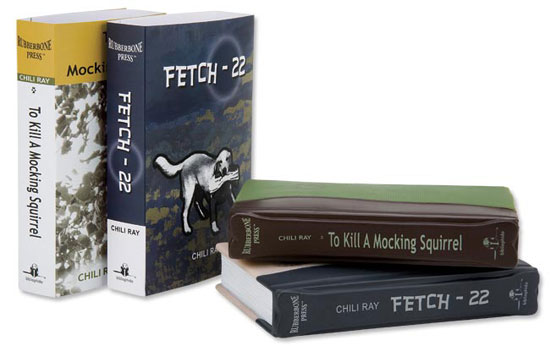 Hey, hey now, don't mock his
taste
in literature?! After all,
Catch-22
Fetch-22 and
To Kill a Mockingbird
To Kill a Mocking Squirrel sound right up North's alley. He shares my love for books, only these have bonus squeakers . . . and I won't be mad if he chomps it. While they don't impersonate shoes soles (like
this toy
), a
$19 asking price
puts them over the cost of
both
the real book and a squeaky toy combined.