Bunny Eating Raspberries | Video
A Bunny Devours Raspberries, and It's Frighteningly Cute
Like us on Facebook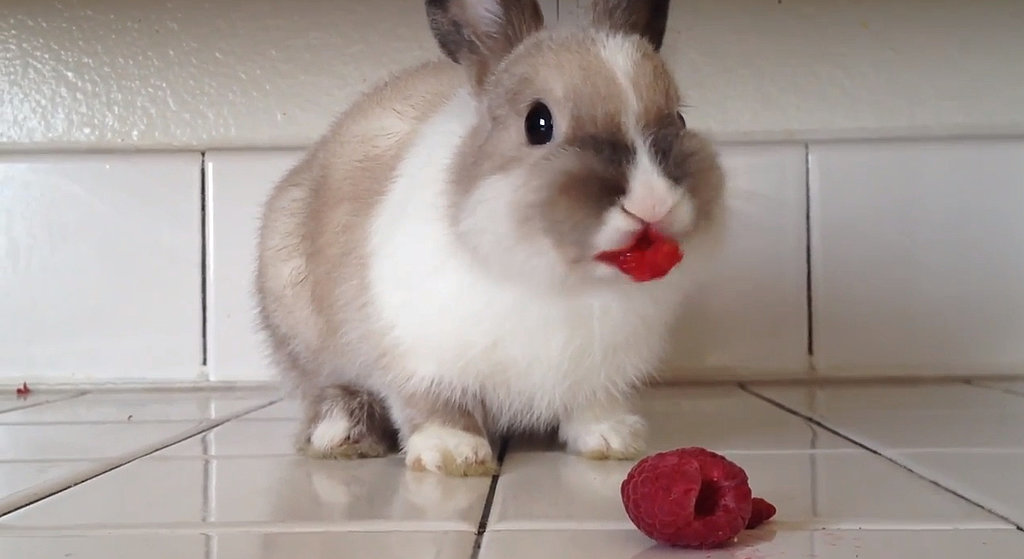 It's no surprise that videos of cute animals grubbing on noms do well on YouTube. You may have seen the adorable video we hamster eating tiny burritos, and this week, we bring you a bunny eating raspberries!
We can't quite describe how we feel when we watch this bunny munching on some juicy raspberries. It's cute, yes, but it's also kind of terrifying as the bunny's mouth gets stained a bloody-red hue. Nevertheless, it's a video you'll want to keep replaying. See for yourself, and let us know what you think!
POPSUGAR, the #1 independent media and technology company for women. Where more than 75 million women go for original, inspirational content that feeds their passions and interests.