Let's be honest — the idea of a cat being happy about donning a leash and heading out for a walk seems impossible. While images of screaming cats with their claws firmly rooted in the ground (or cement!) flash through your head, we've found a few proud feline owners that have mastered the art of walking the cat. Click through for a collection of cats on leashes.
Source: Flickr user BrittneyBush [1]
Taking a Moment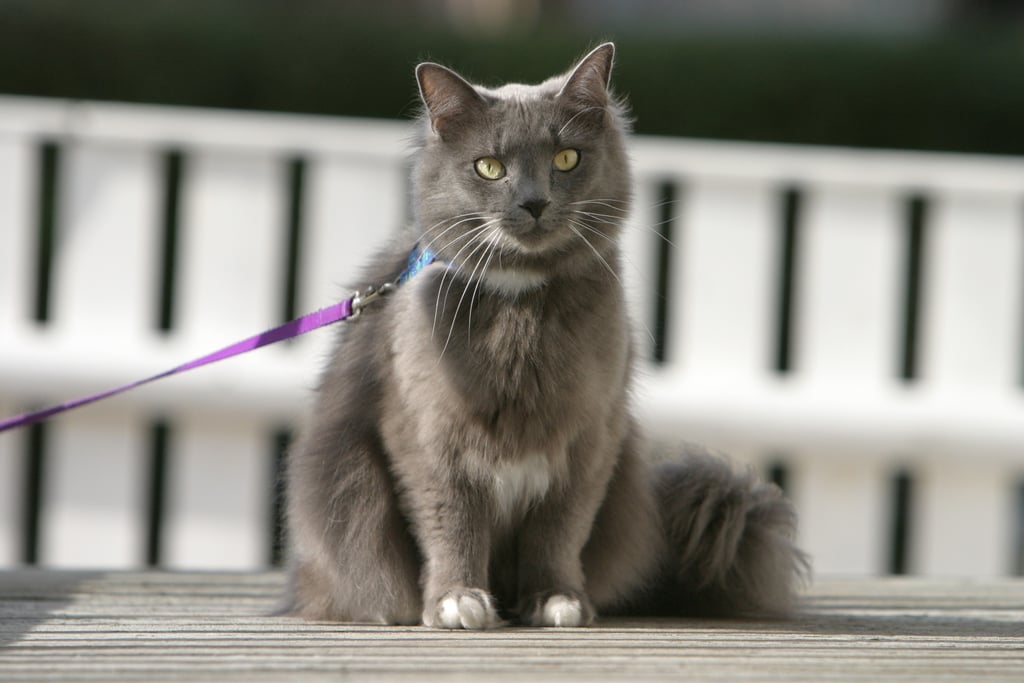 Here's a sweet kitty taking it all in while enjoying a walk.
Source: Flickr user juhansonin [2]
I Saw Something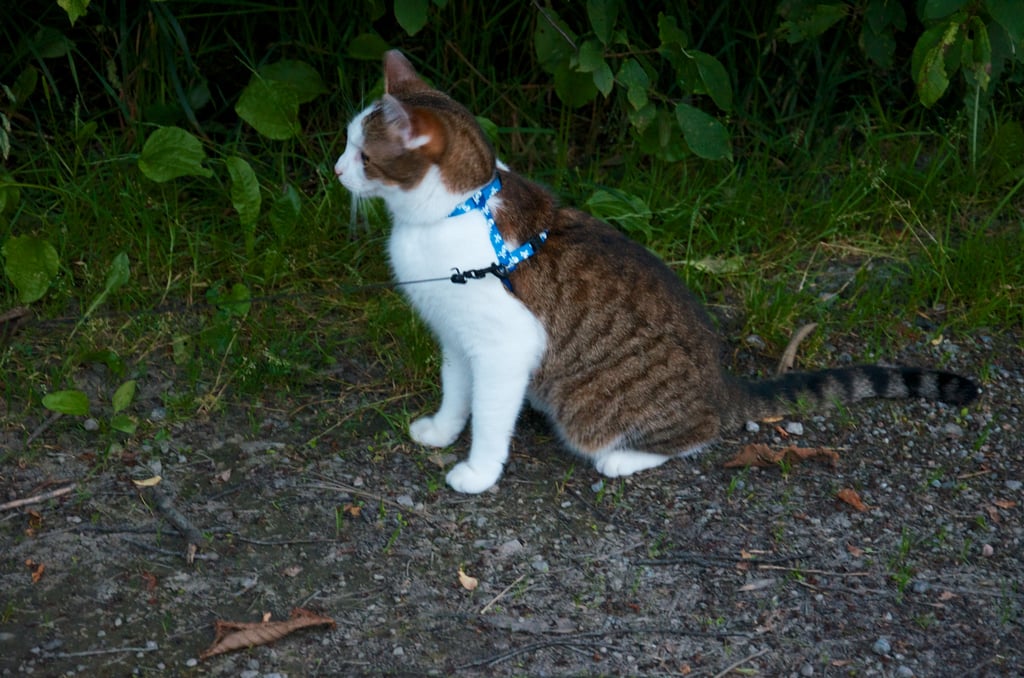 Unlike when dogs see something interesting and go bounding forward, this kitty preferred to stop and take a closer look. For how long? Who knows.
Source: Flickr user leafwarbler [3]
Um, No.
This is what most envision when someone says they are "taking the cat for a walk."
Source: Instagram user naerayentleybay [4]
Come On!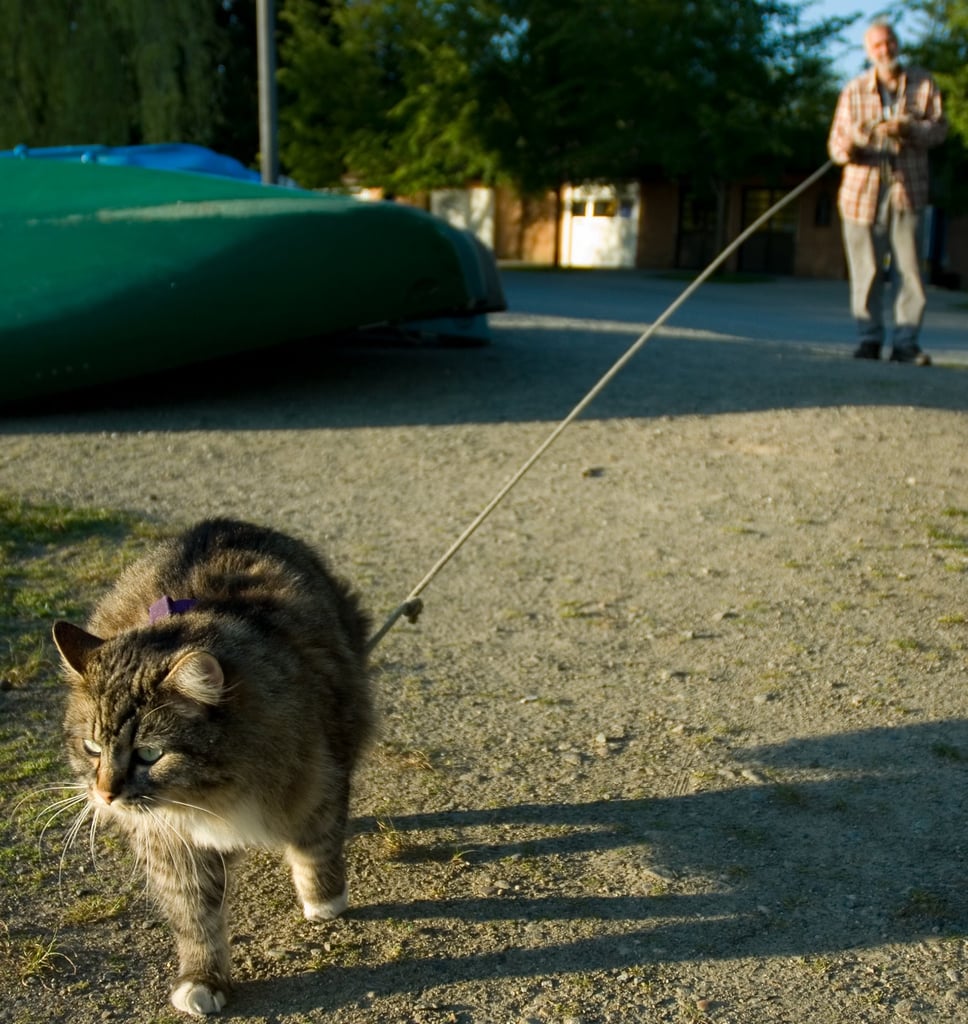 This happy cat loves a good walk — if only her owner would keep up!
Source: Flickr user Soggydan [5]
Hitching a Ride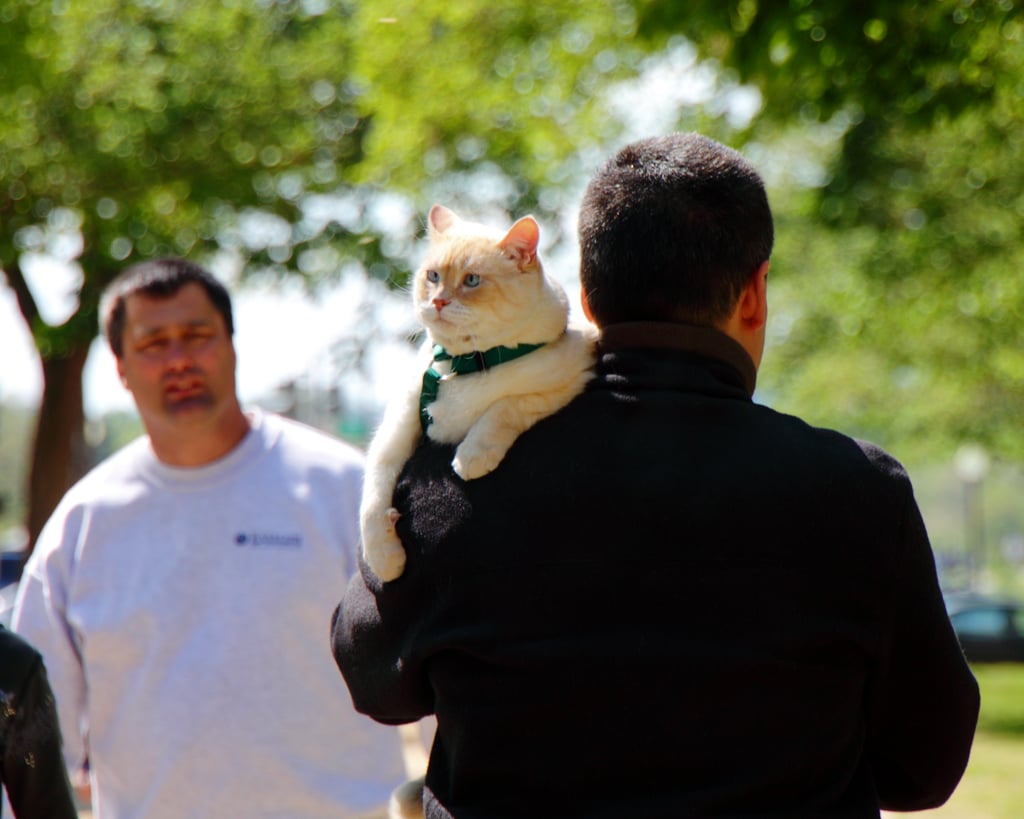 This kitty got tuckered out while walking, but enjoyed the sights from her owner's shoulder.
Source: Flickr user Mr. T in DC [6]
OMG!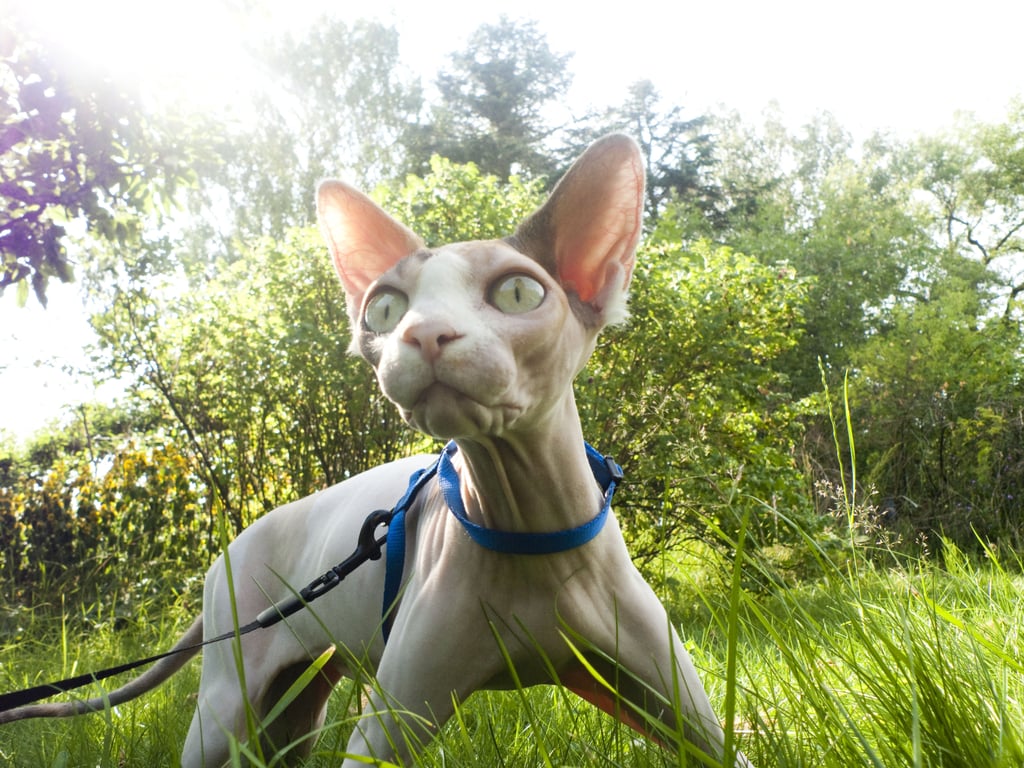 Yeah, this cat might not be quite ready for the total outdoor experience.
Source: Flickr user Nikias [7]
Me? Just Chillin'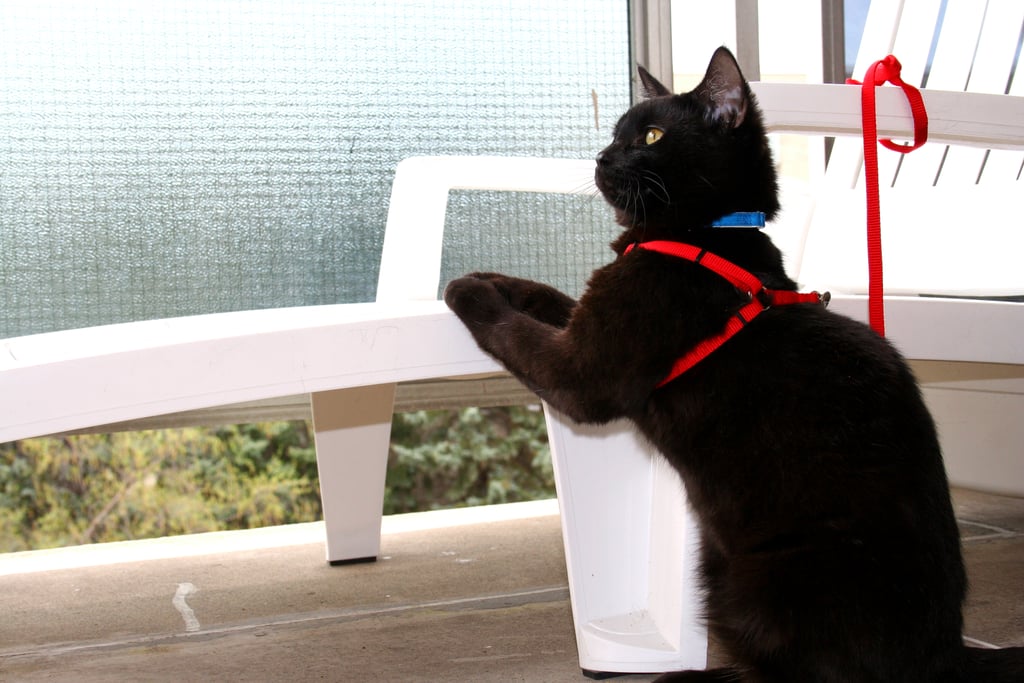 This cute cat didn't seem at all fazed about taking a long walk with her owner, and was more than happy to stop for a bit of lounging.
Source: Flickr user yumenouta [8]
Great View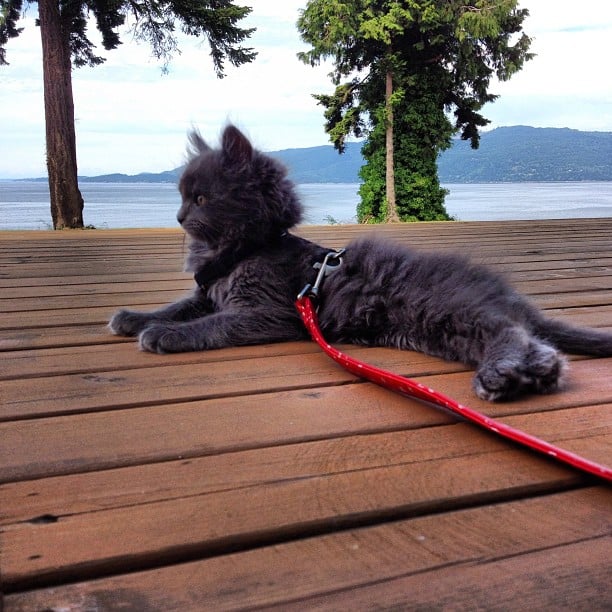 Well, maybe this cutie isn't ready for a long walk, but she sure enjoyed the view.
Source: Instagram user murdobeans [9]
Are You Following Me?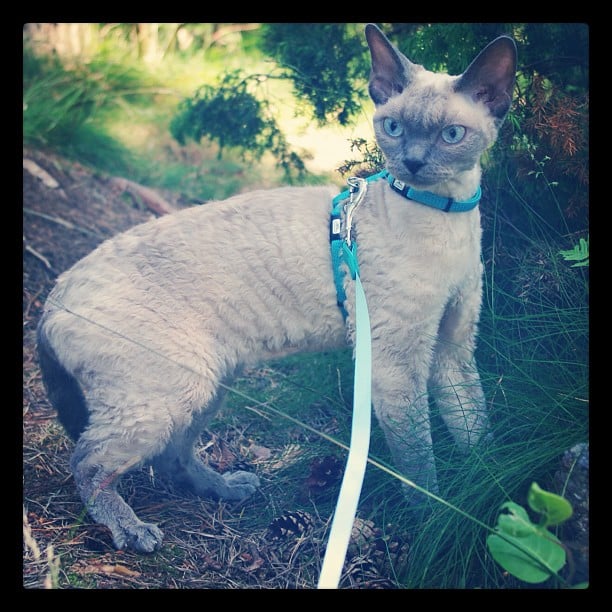 It seems this kitty isn't quite sure about the whole "walking together" thing.
Source: Instagram user aliceishope [10]
Leisurely Stroll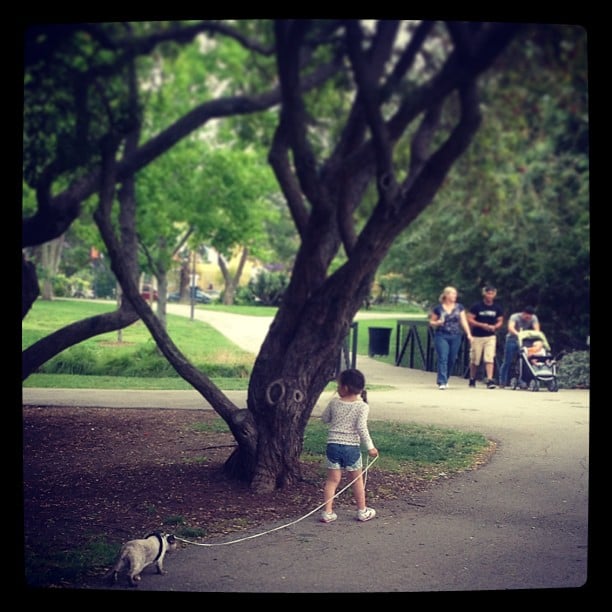 If this sweet girl can train her kitty to walk on a lead, it should be pretty easy right?
Source: Instagram user econat [11]
Who's Walking Who?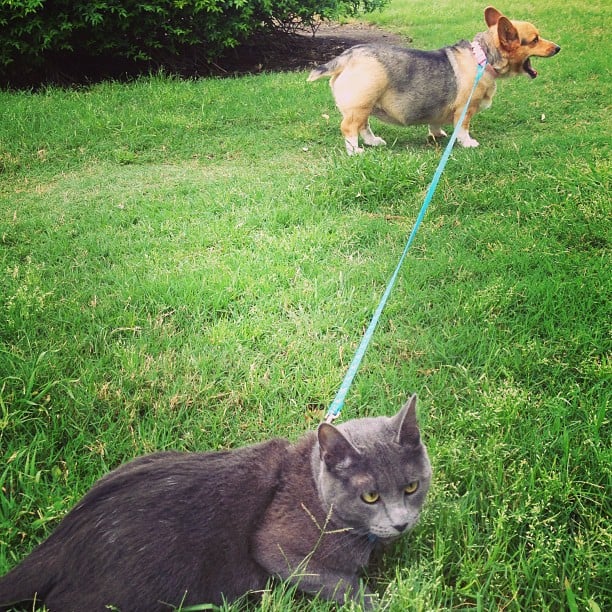 Is the Corgie walking the kitty or is it the other way around?
Source: Instagram user melonbean [12]
I Saw a Bird!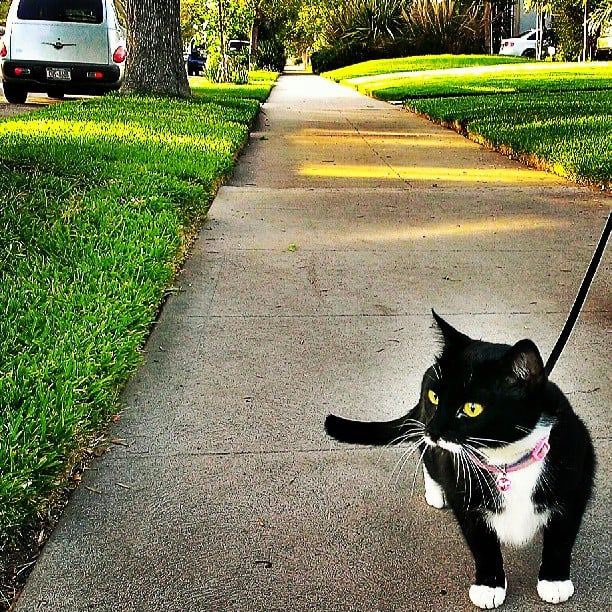 Something caught the attention of this kitty while strolling.
Source: Instagram user ddista [13]
Too Cool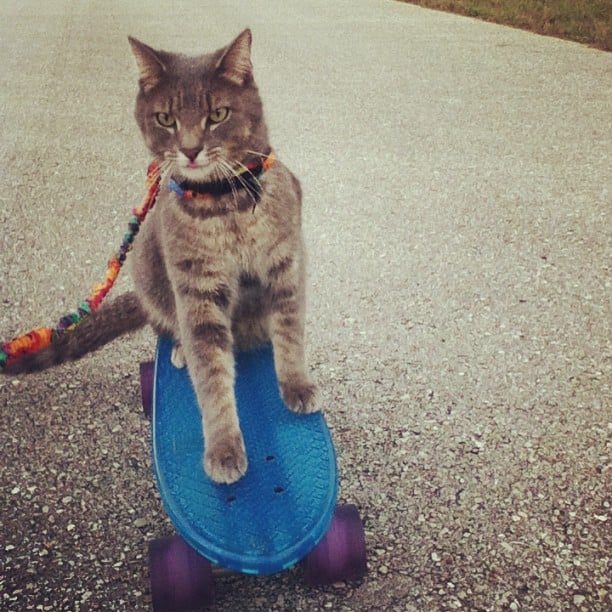 Not only does this cat love a good walk, she mastered riding a skateboard too.
Source: Instagram user cillybunny [14]