Cheapest Airline to Fly With Pet
The Cheapest Airlines to Fly Your Pet On
Like us on Facebook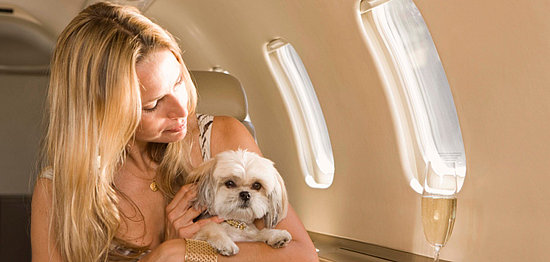 Travel season is here, and it's not just humans that will be flying, pets will be roaming the skies, too! To find out which airline will best suit your pet travel budget, read on for a short list below that states the airline, and the fee for cabin and checked pets. Read on to see how the prices compare.
Alternatively, you can also choose to check out Pet Airways, an airline especially for pets with a no-humans-allowed policy. The airline offers great benefits like potty breaks, pet attendants, and carriers for your pet. The plane is outfitted with crates, not seats, and all sizes are welcome on board. It currently only flies to nine cities, but will be flying to more destinations soon. This airline seems like a luxury, and its ticket prices reflect that as well — prices start from $149.
Keep in mind that you should call the airline up to make sure that the breed of your dog is allowed on the plane. Some airlines require proper health certification as well so be sure to do your homework.