Cute Animals in Halloween Costumes
Animals — They're Just Like Us!
Like us on Facebook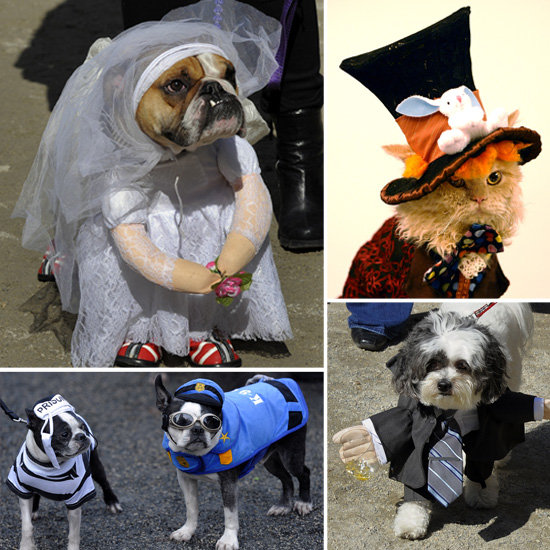 1
Animals — They're Just Like Us!
This Halloween, we can expect to see lots of guys and gals dressed up as Scooby-Doos, Hello Kitties, Scruff McGruffs, and a whole range of sexy kittens. So it's only fair that our four-legged friends dress up like us for a change. On Wednesday, leading home goods and pet items company Wayfair announced its projections for the most popular pet costumes for Halloween 2012, and three out of the top five are human costumes. Inside, we have proof that this trend is huge. Click through now and see what happens when cats and dogs emulate humans and transform into little police officers, jesters, businessmen, and even brides. The result is unsurprisingly adorable, and you know what they say: imitation is the sincerest form of flattery.
Source: Getty