This Halloween [1], we can expect to see lots of guys and gals dressed up as Scooby-Doos, Hello Kitties, Scruff McGruffs, and a whole range of sexy kittens. So it's only fair that our four-legged friends dress up like us for a change. On Wednesday, leading home goods and pet items company Wayfair announced its projections for the most popular pet costumes for Halloween 2012 [2], and three out of the top five are human costumes. Inside, we have proof that this trend is huge. Click through now and see what happens when cats and dogs emulate humans and transform into little police officers, jesters, businessmen, and even brides. The result is unsurprisingly adorable, and you know what they say: imitation is the sincerest form of flattery.
Source: Getty [3]
Cop and Robber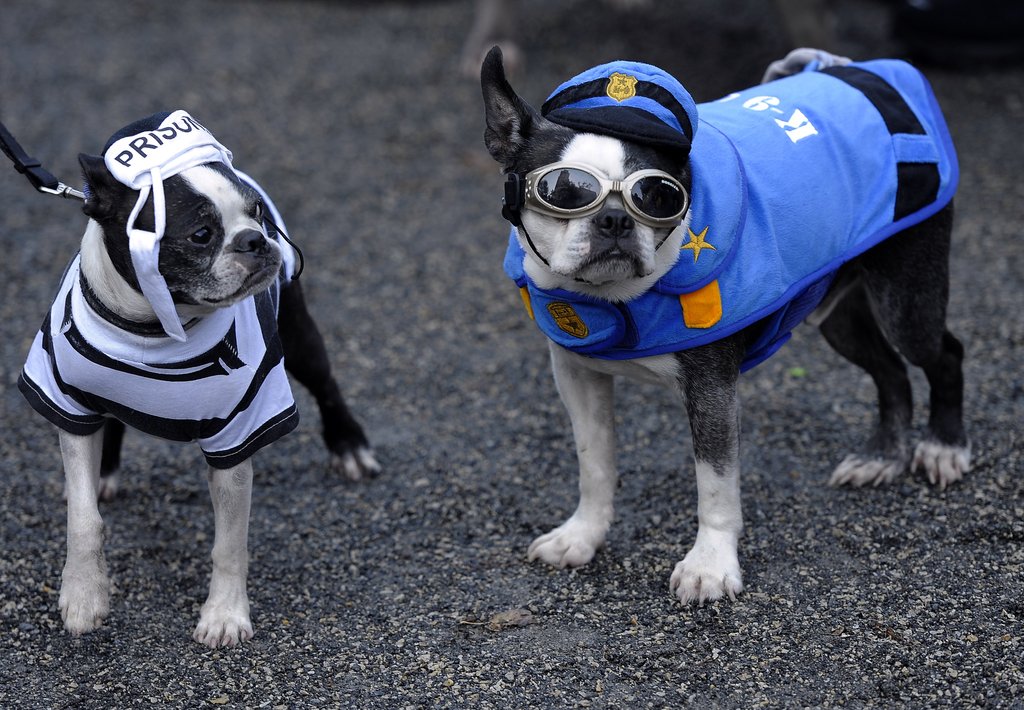 Put your paws up! You have the right to remain silent — and adorable. Hopefully, these two Boston Terriers are only playing cops and robbers, and nobody's actually in the doghouse.
Cleocatra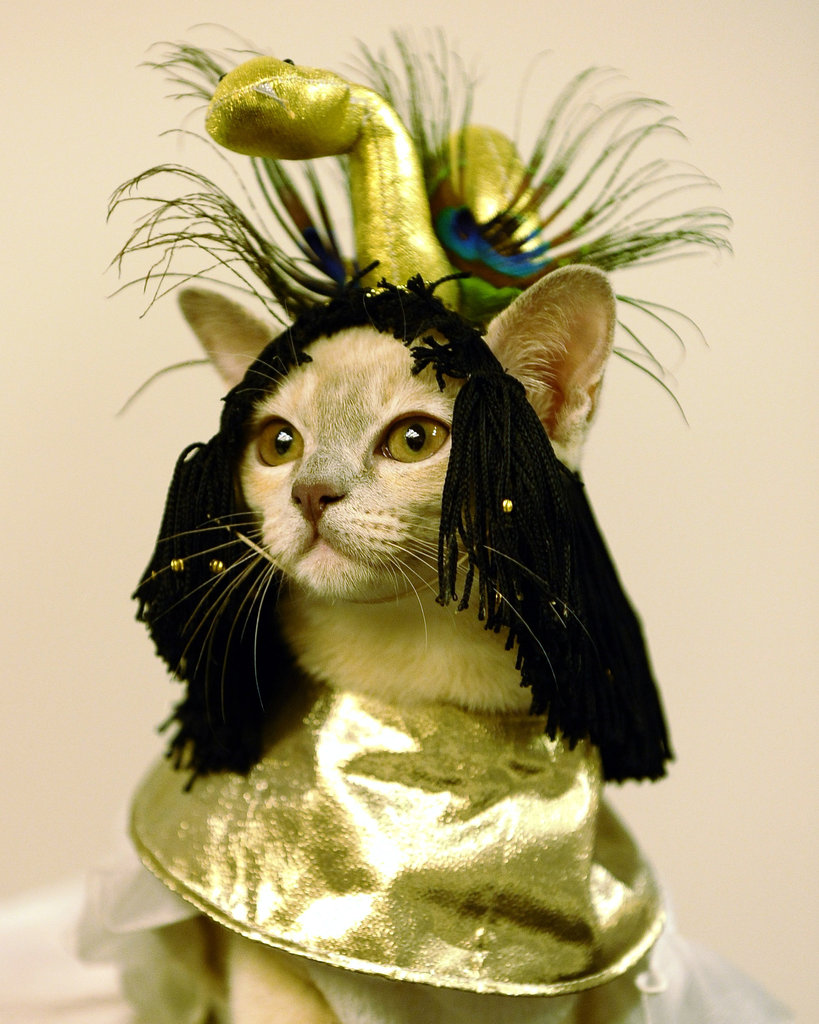 This kitty's headdress, with its peacock feather and snake adornments, is fancy enough for a human costume yet fit for a pharaoh.
Ahoy, Matey!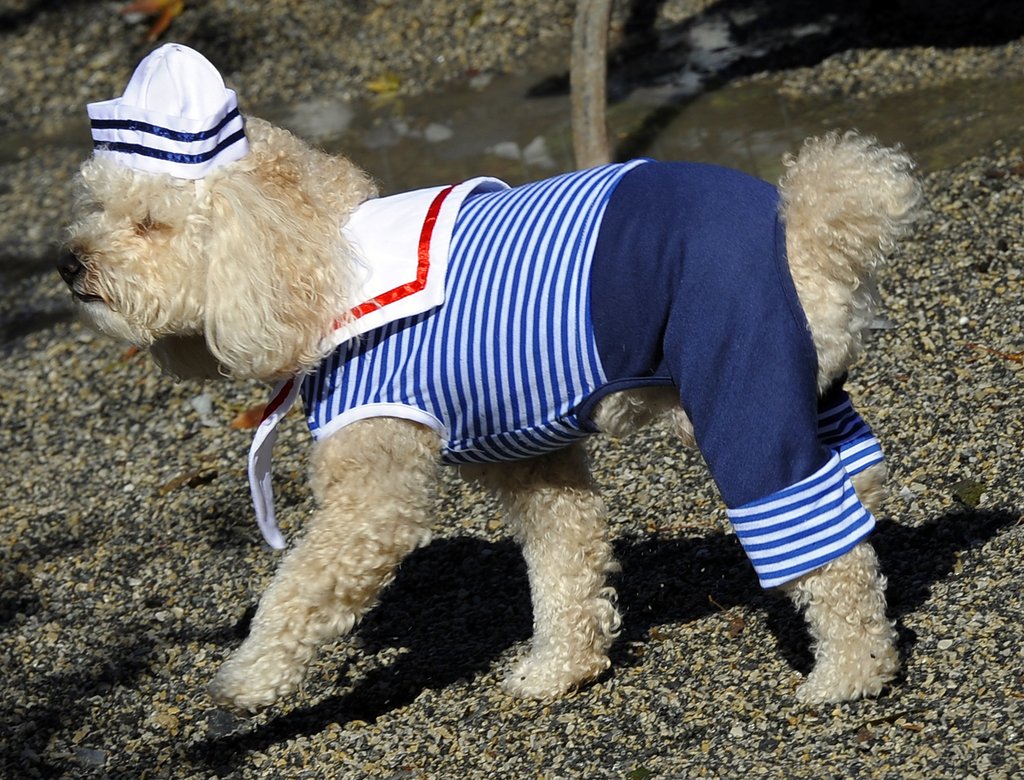 Fresh off the boat, this cuddly poodle looks like he still has sea legs.
Rescue Me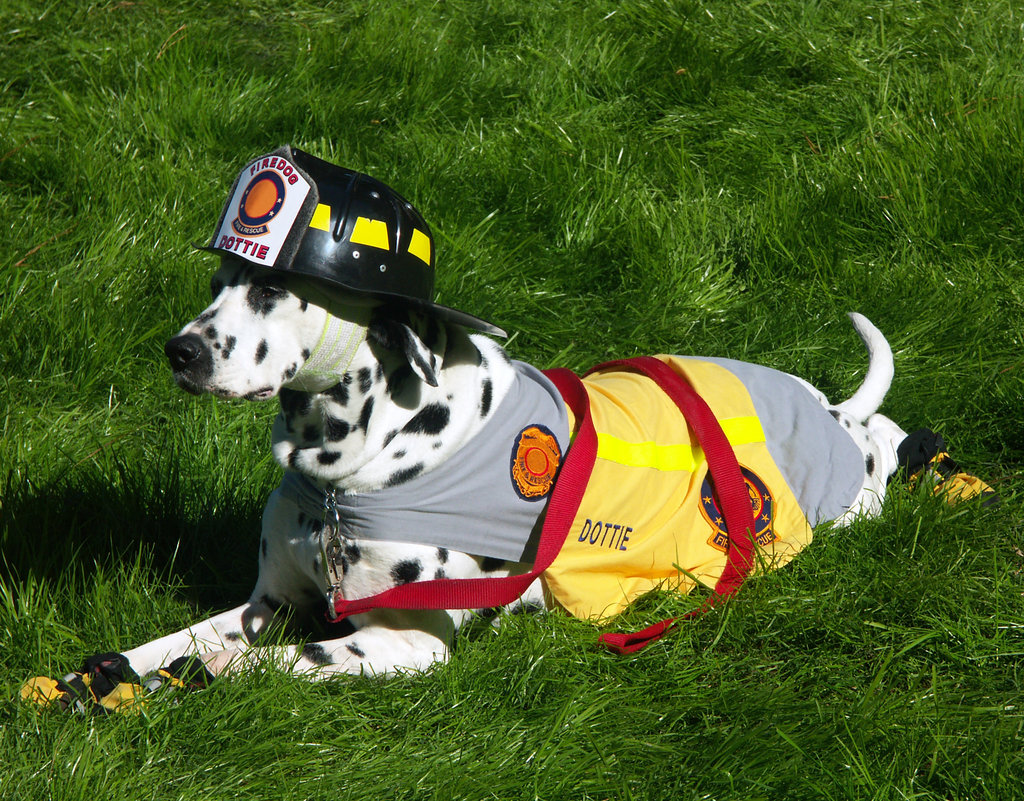 Dottie the Dalmatian looks brave and ready to pounce at the first sound of the alarm.
Surely You Jest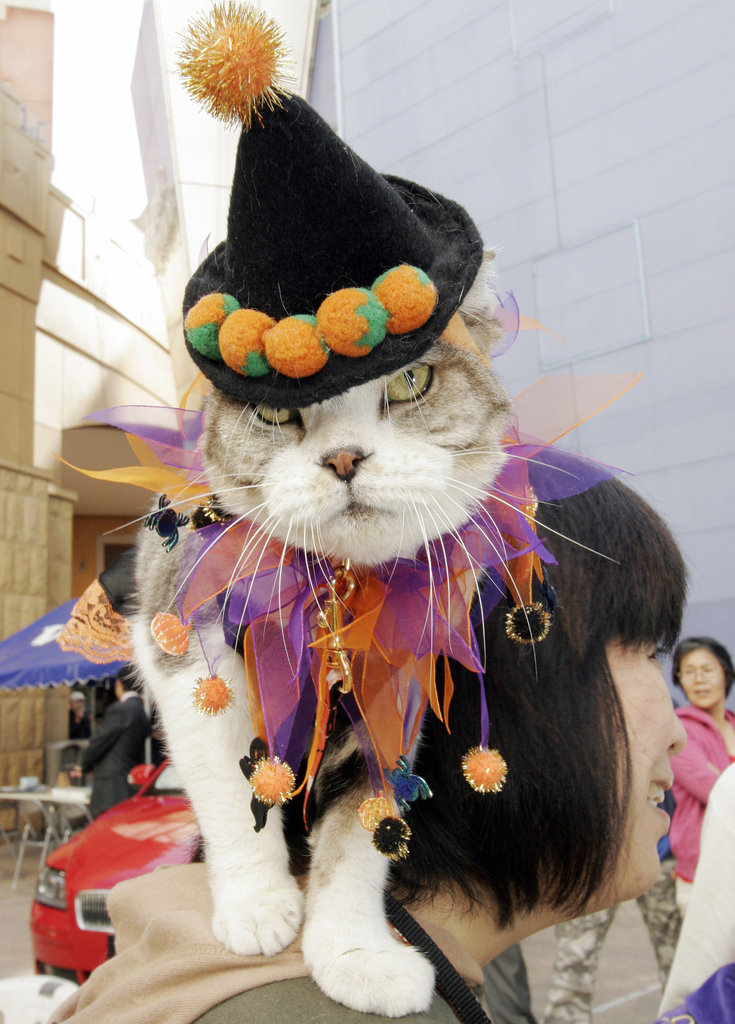 This tabby embodies Halloween [4] spirit at its best as a court jester, and his owner could easily drape him over her shoulders for a makeshift costume.
Oktoberfest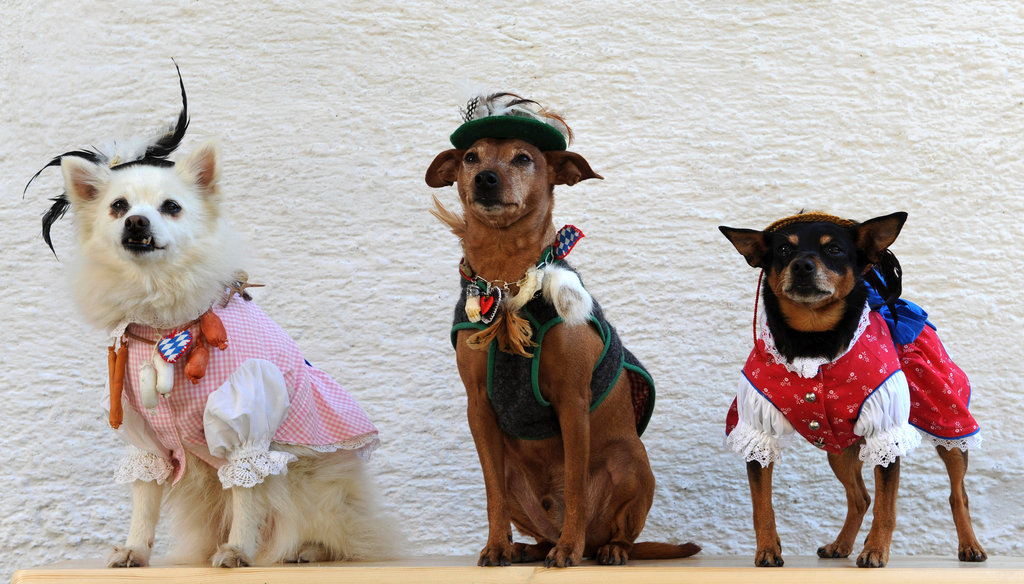 There's no better way to celebrate the German tradition than with some canine Bavarians. Prost!
Here Come the Brides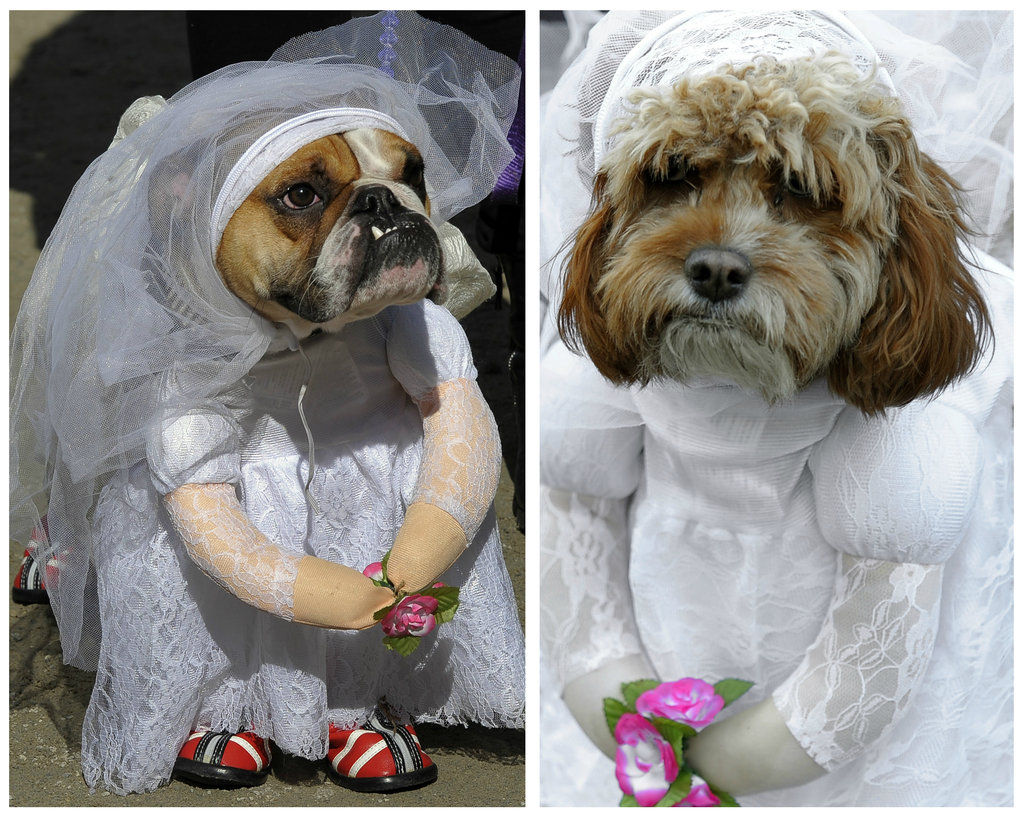 You can practically hear Pachelbel's "Canon in D Major" when you check out these beautiful blushing brides.
Little Red Riding Hood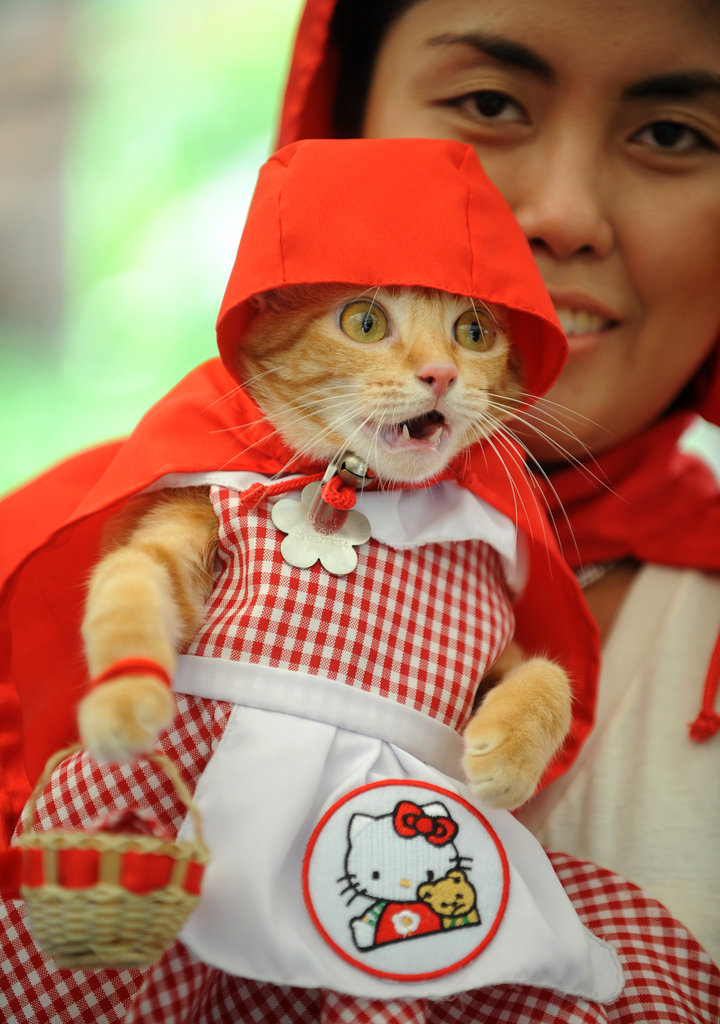 This costumed feline plays the part of Little Red Riding Hood so well, she's even got the "My, what big teeth you have" look down pat!
New York Hot Dog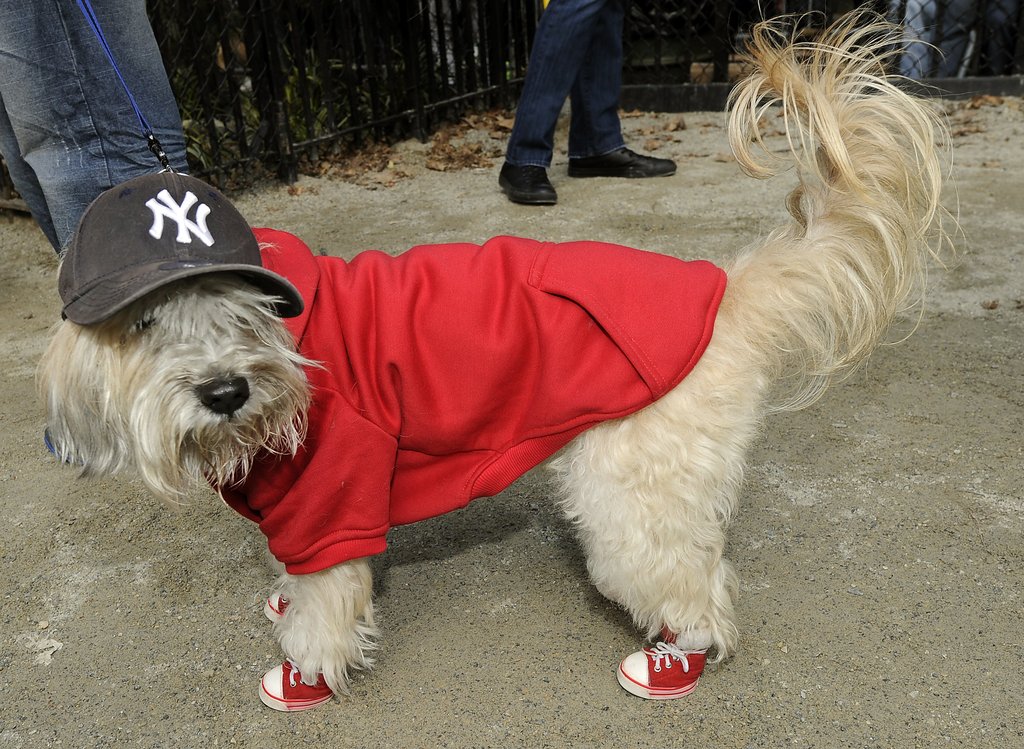 This pooch looks like he's coming from a Yankees game and about to grab a classic Sabretti's dog — er, or maybe a slice of Brooklyn pizza.
Superdog to the Rescue!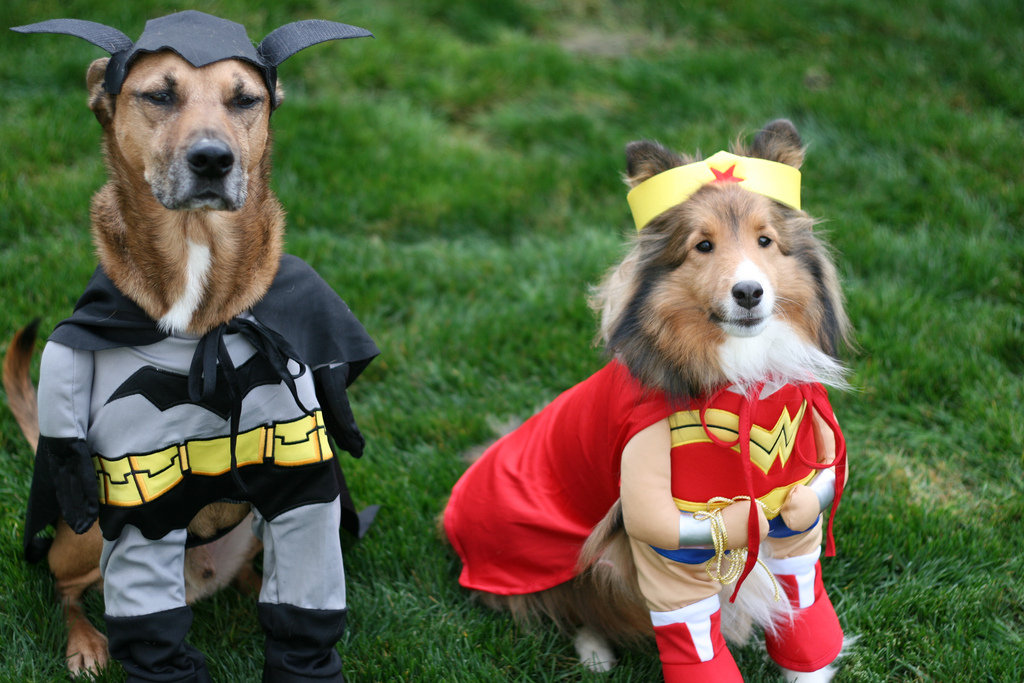 It's easy to imagine these pooches running and taking off into the sky with their capes flowing heroically behind them.
Source: Flickr user mccun934 [5]
Mad Catter
The Mad Hatter's kitty counterpart would have a very different relationship with the Dormouse.
Business as Usual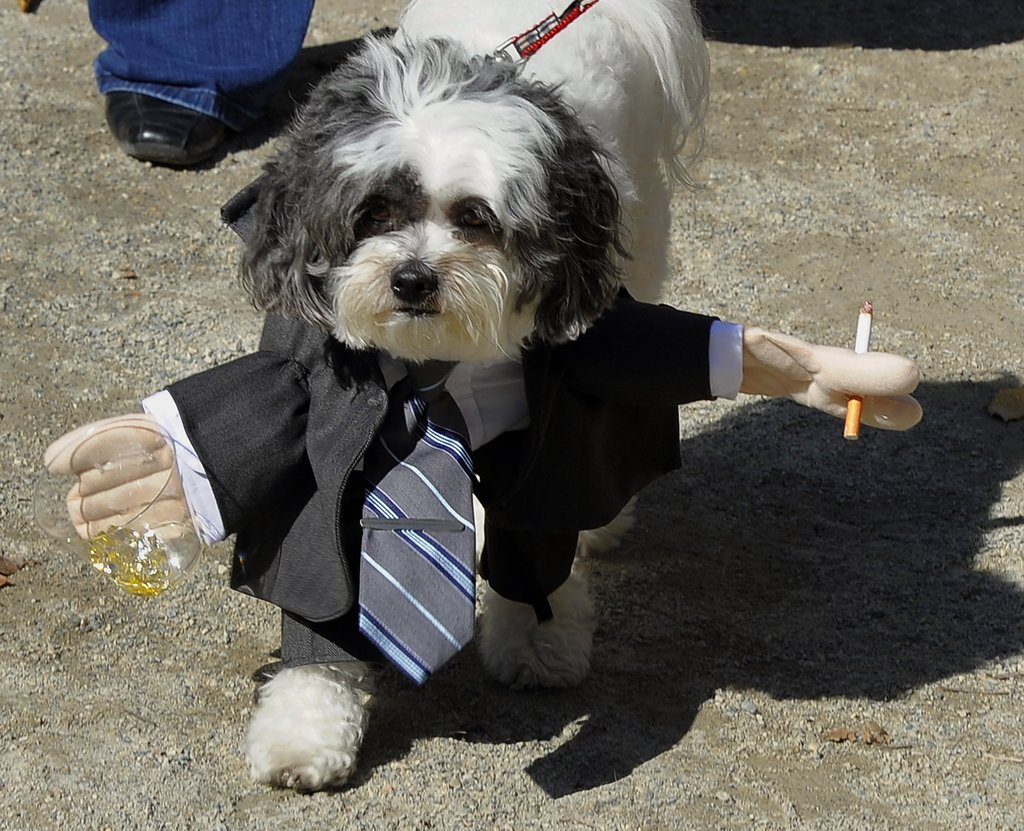 It doesn't look like the 9-to-5 grind is getting this dapper doggy down. Maybe it's because he's the Don Draper of canines.
Git Along Little Doggie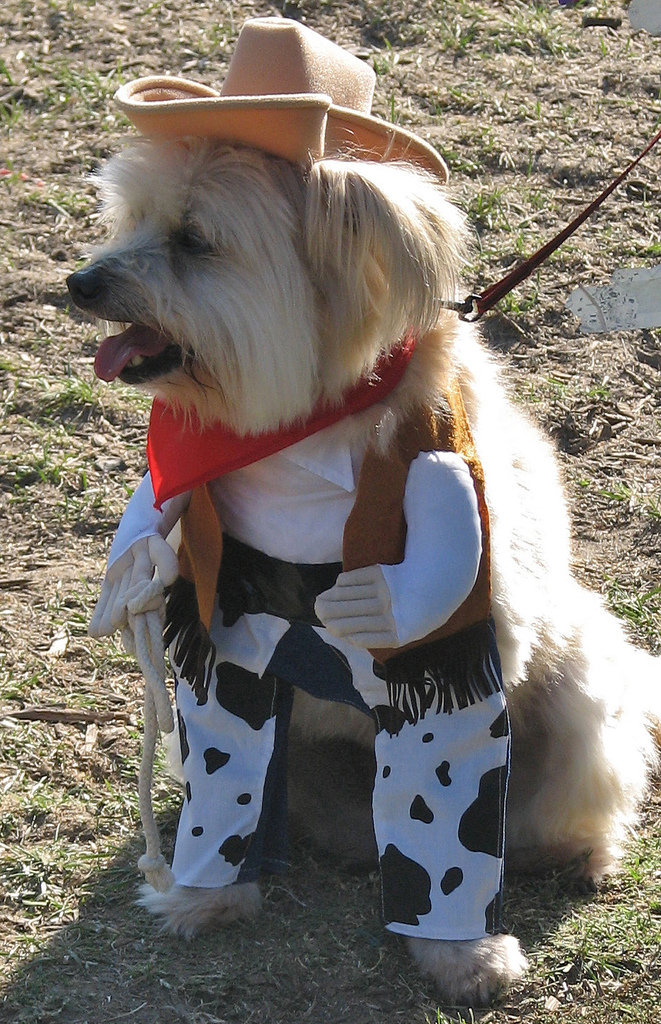 Howdy, pawtner. This little pup is about to lasso some cattle and ride off into the sunset.
Source: Flickr user sarahkim [6]