Cat furniture has a well-deserved reputation for being, well, ugly. Thankfully, cat owners have taken matters into their own hands and onto our favorite secret source — Etsy [1]. It turns out that there are plenty of stylish cat beds available, especially for the modern design lover. The best part? Your feline friend is guaranteed to love them too.
Cuteness explosion! The black and white border on this red felt cat bed [2] ($66) makes it very on-trend for Fall.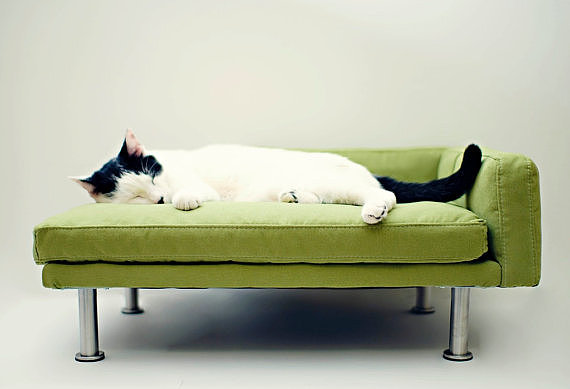 With memory foam and bolsters, this modern cat bed [3] ($145) might just be superior to your own bed.
We're wild about the color of this cat cave [4] ($85)!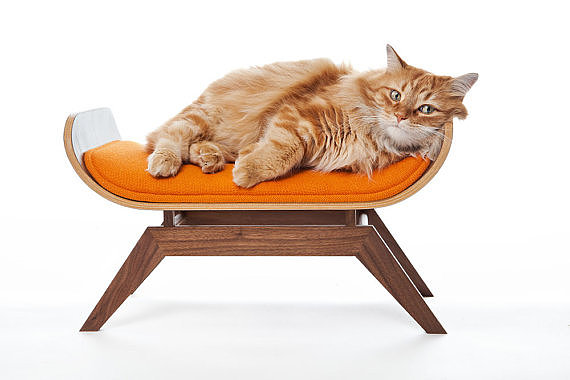 If the Eames' [5] designed pet furniture, it would look like this modern cat bed [6] (on sale for $274, originally $550).
With a cozy, taco-like shape, this kitty bed [7] ($89) is bound to become a feline favorite very quickly.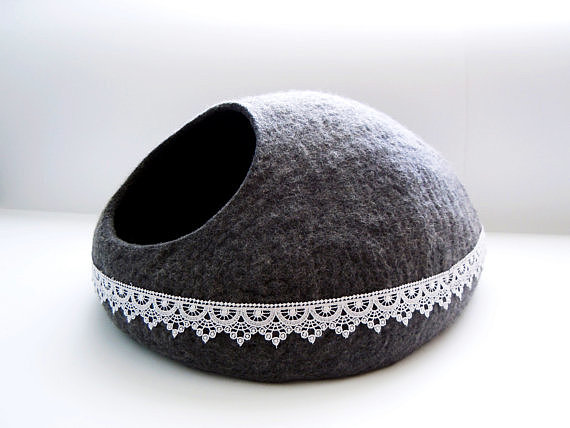 The lace detailing on this grey felted cat bed [8] (from $64) takes it to the next level.
Is it a speaker or an ottoman? Trick question! This seemingly Scandinavian-influenced piece is really a modern cat house [9] ($450).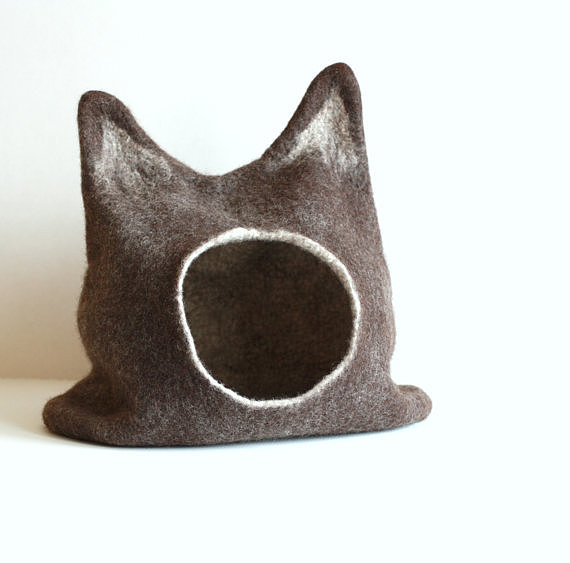 This cat bed [10] ($89) is like a fantastic mash-up of Where the Wild Things Are and Batman. We love the ears!
Ombré, anyone? This cat bed [11] ($57) also comes green, purple, and pink versions.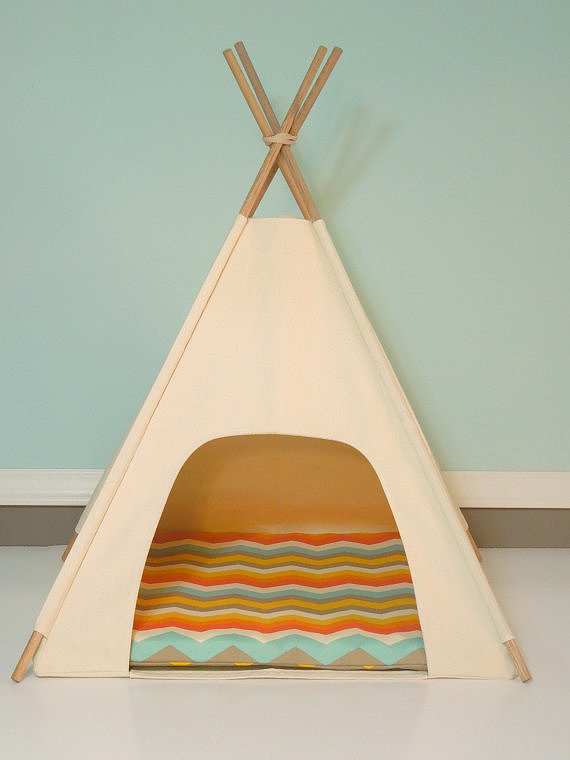 It's possible that everyone in your house will be fighting for this super cute cat teepee [12] ($95).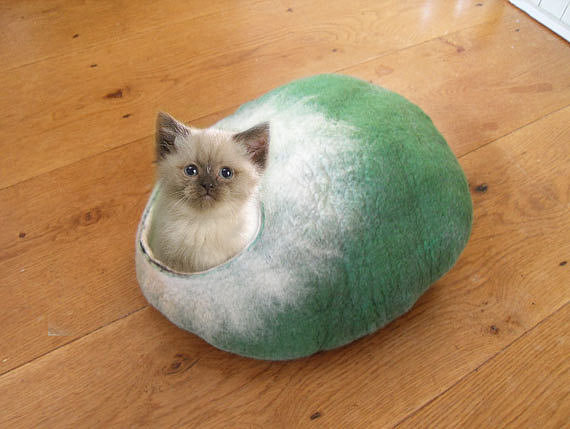 If cat's had shells like turtles, they would look like this green and white number [13] ($57).
The jury is still out on whether kitties think this fish bone pillow on this cat bed [14] ($179) is as cute as we do.
It would be enough if this was a cat bed and a scratching post [15] ($129), but the fact that is also actually shaped like a kitty takes it over the edge!
In case you like to switch out your pet decor with the season, this tree-adorned felted cat bed [16] ($69) is perfect for Fall or Winter.