Your little kitty will love wearing one of these adorable cat collars. From ornamental accessories to ones that are perfect for outdoor cats or attaching to leashes, each of these cat collars is all handmade by Etsy sellers especially for your pet. With a variety of colors and styles, you're sure to find the right cat collar for your favorite kitty.
Tough Girl Glitter Leather Cat Collar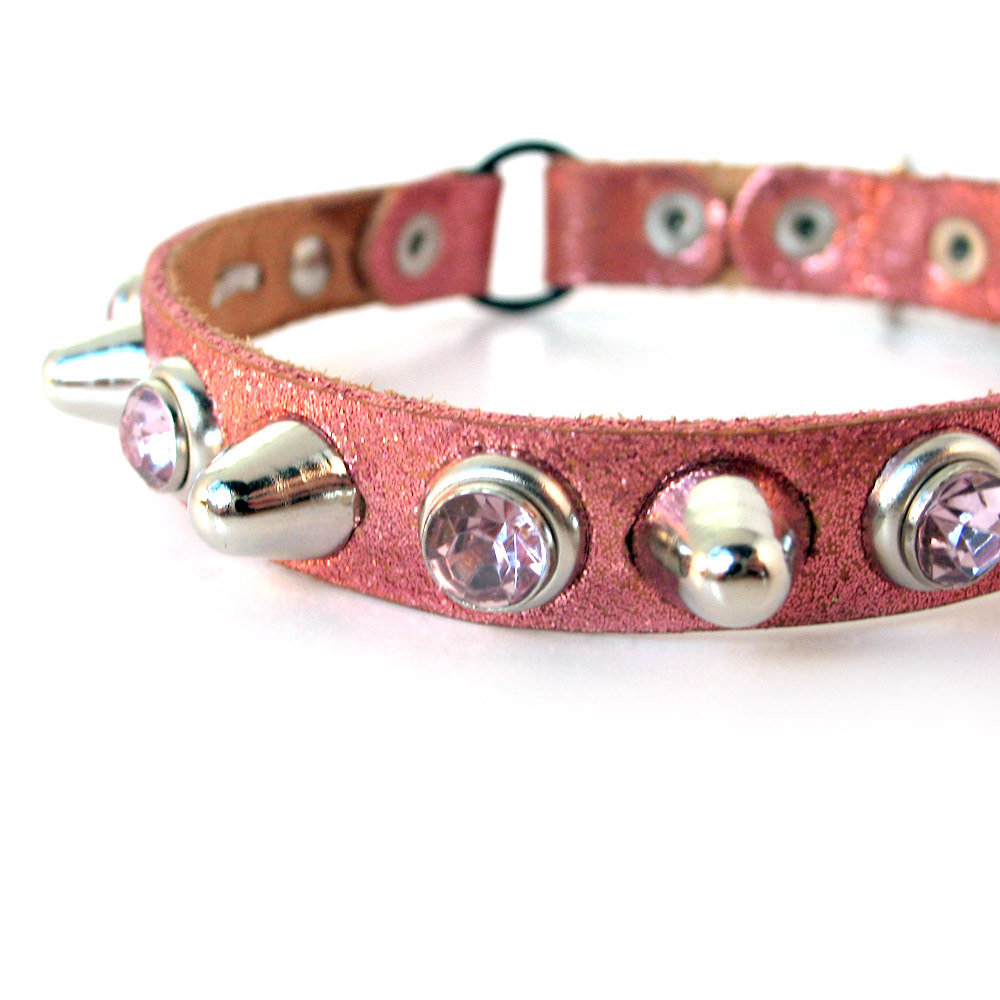 Handmade and eco-friendly, this original cat collar [1] ($30) is embellished with crystals, rivets, and gentle spikes, creating an adorable collar for your kitty.
Rhinestone Bow-Tie Collar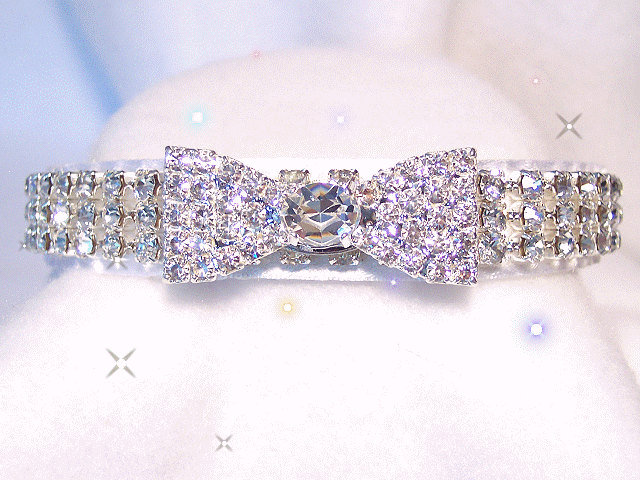 Take your cat's collar to the next level with this rhinestone-studded pet collar [2] ($21) that's nice and snug thanks to an elastic band sewn into the buckle.
Pearl Cat Collar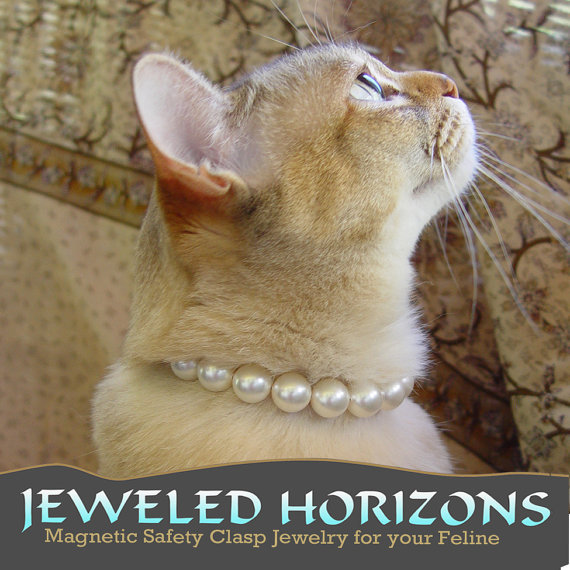 Here's a really beautiful and safe pearl cat collar [3] ($25) with 12 mm Swarovski [4] pearls and a magnetic safety closure.
Bow-Tie Cat Collar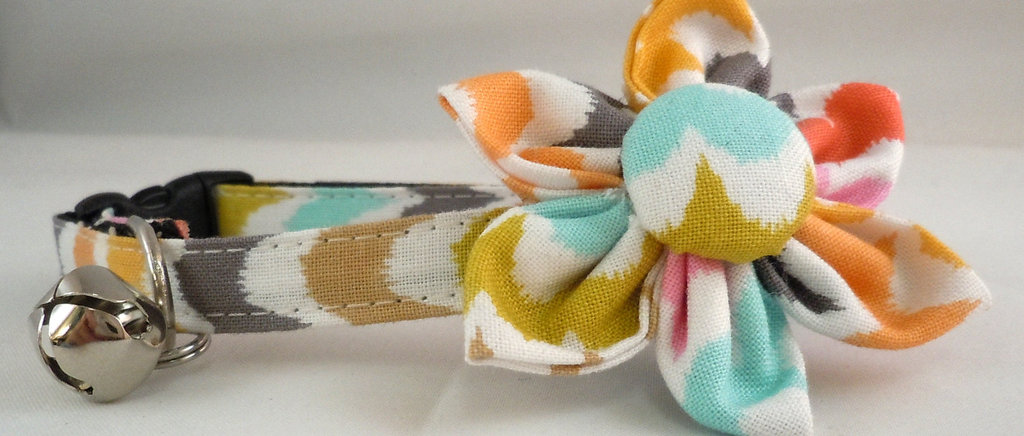 Made from colorful fabric, this vibrant cat collar [5] ($18) is adorned with a flower or bow tie and features a contoured breakaway collar.
Cat Collar Flower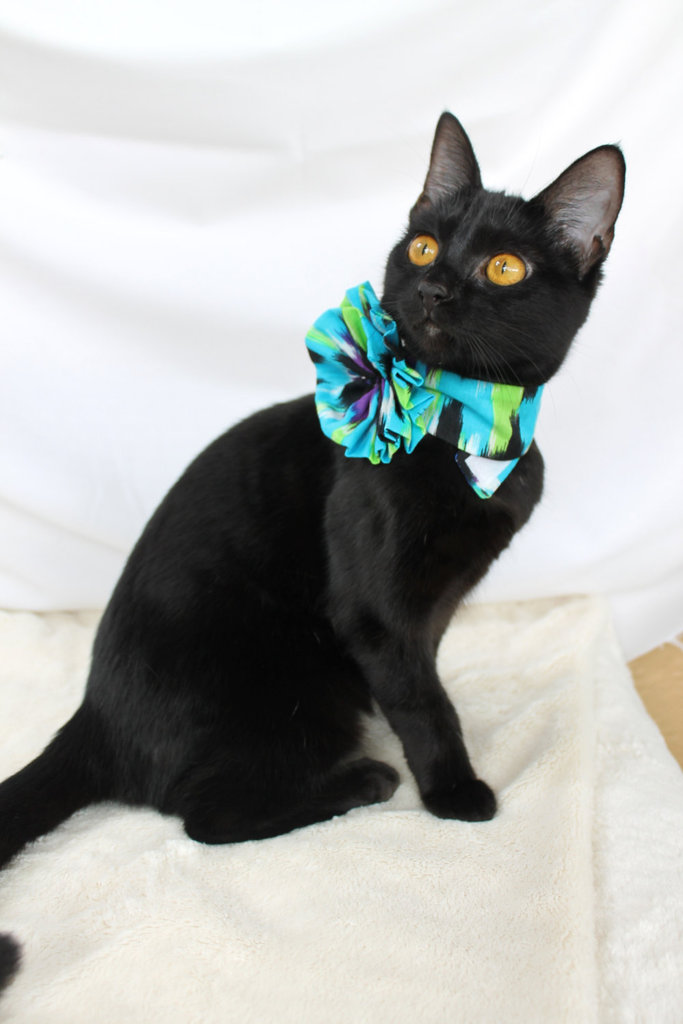 Made for accessorizing your kitty, this seriously cute flower collar [6] ($13) fits any cat and stays in place with the help of velcro.
Glitter Cat Collar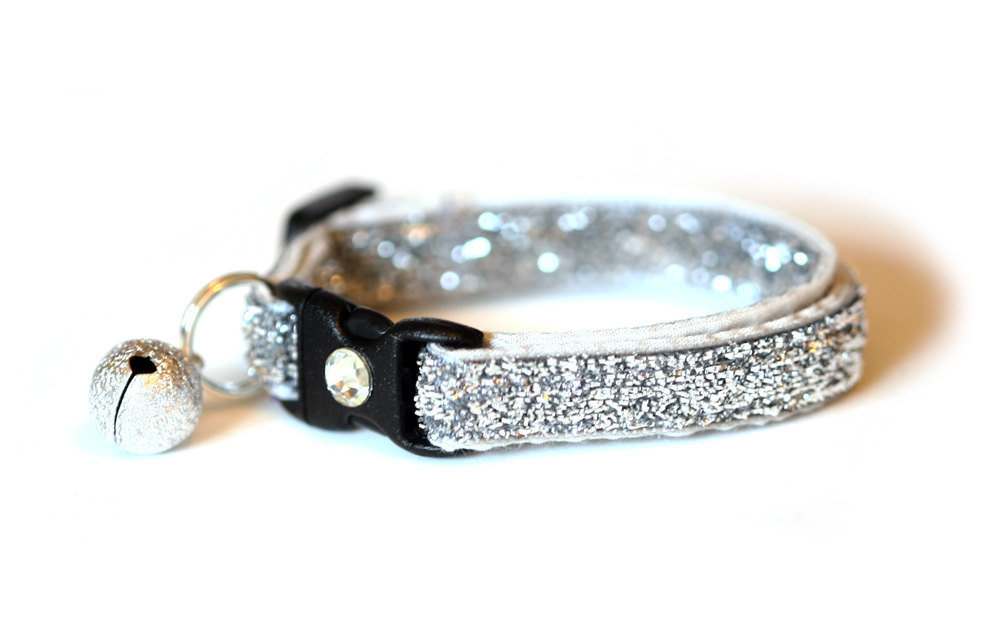 Made from sparkling silver-woven glitter fibers, this glittering cat collar [7] ($9) is adorned with a jingle bell or rhinestone paw charm.
Crocheted Cat Collar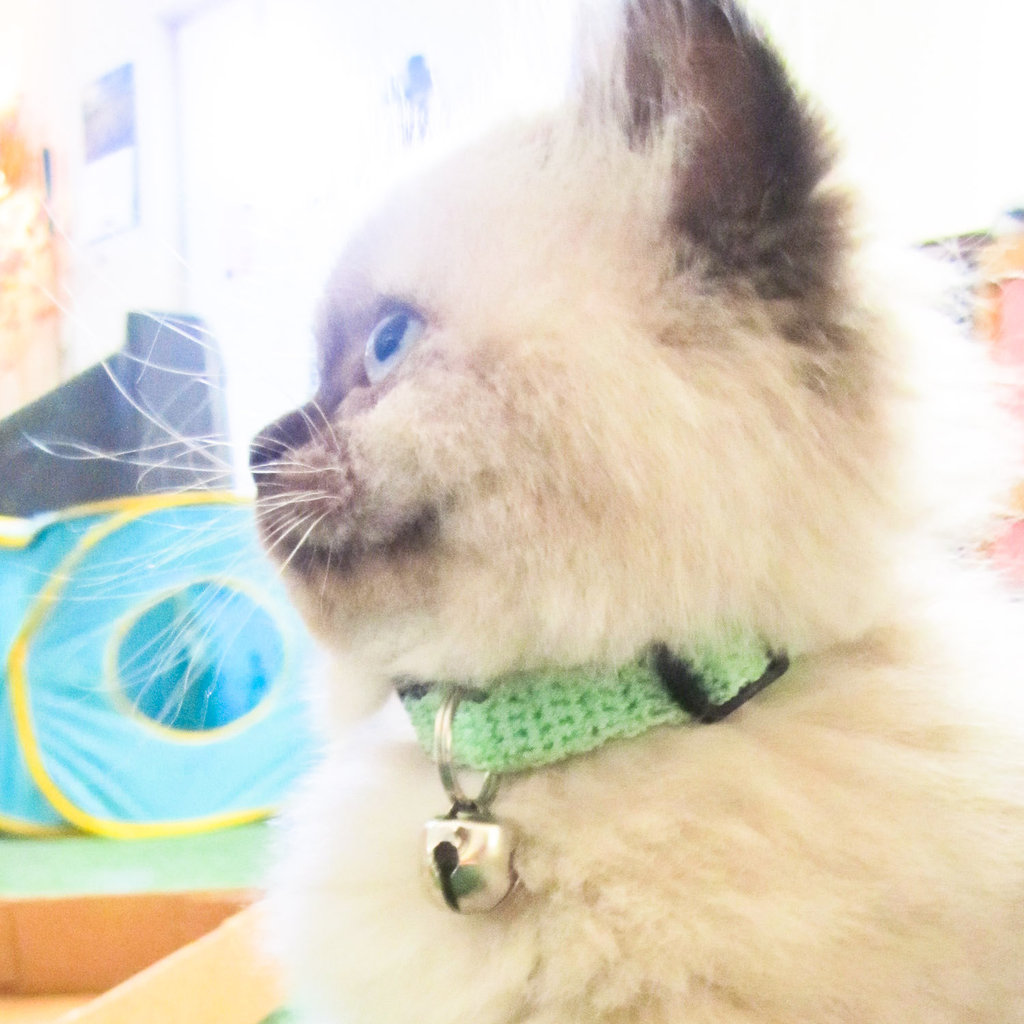 Handmade with a breakaway collar, this sweet crocheted cat collar [8] ($16) is perfect for any adorable little kitty.