Downloadable Dog Breed Pumpkin Stencils
Get Crafty: Downloadable Dog Breed Pumpkin Stencils!
Like us on Facebook
Do you think Jack O'Lanterns go together with Halloween like dogs and costumes? Well, for those crafty carvers that want to carry their canine love to the gourds, consider putting a pup's face up front.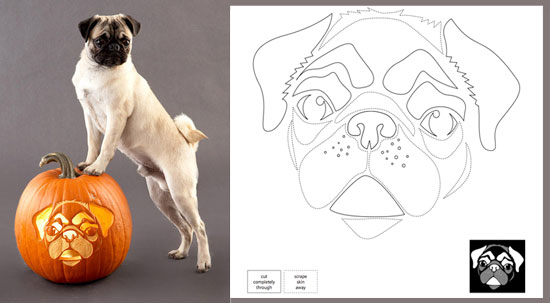 Better Homes and Gardens offers downloadable dog breed stencils like this precious pug, pumpkins not included. Just print and enlarge before grabbing tools and tape and starting the scrape — they've got many breeds to pick but perhaps you can combine some stencils or use furry features as an inspiration point to create your own orange doggie faces!