We've seen some pretty luxe dog beds in the past but these take the cake. The new Chien Vivant Dog Beds from Barron's House of Treasures [1] ring in at about $1,500 for the customized, crystallized or monogrammed masterpieces. I won't ask if you think these are craveworthy or cringeworthy 'til the end so take a peek and then speak for yourself.
Monogrammed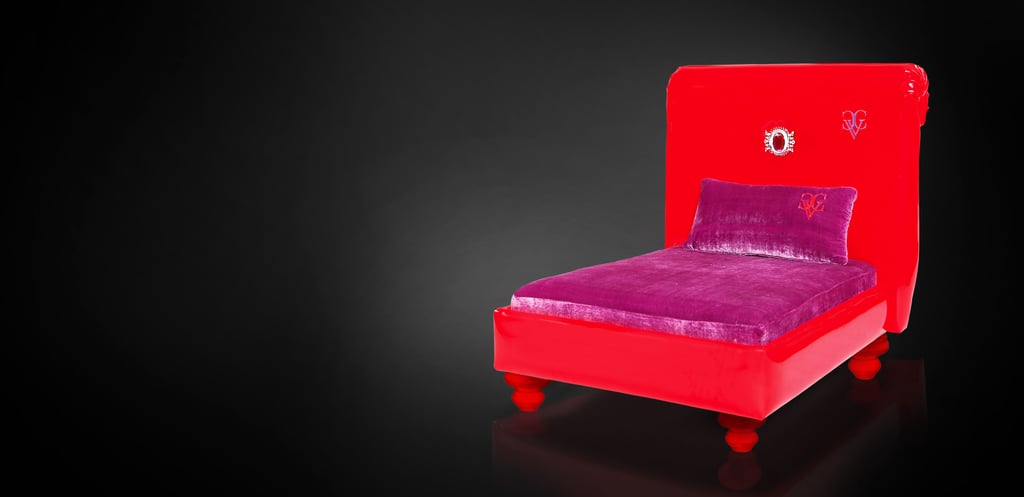 In case there was any question, this bed can be monogrammed with your dog's initials from headboard to padded pillow so your pet knows where to rest his head . . . and tells unwanted guests to stay away.
Ve-luxurious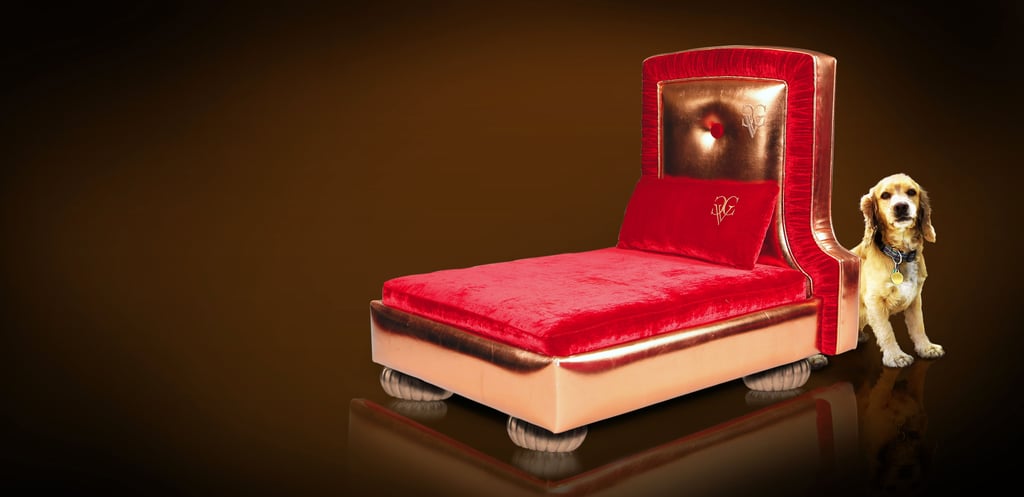 This platform bed is accented with gold shiny leather and red velvet — how luxe!
All Padded
Quilted backing and shiny legs, this regal poodle dares you to rest your weary head in her spot.
Sealed Up With a Bow
This pretty bed has a bow on the headboard — what a present!
Taking a Theme to the Max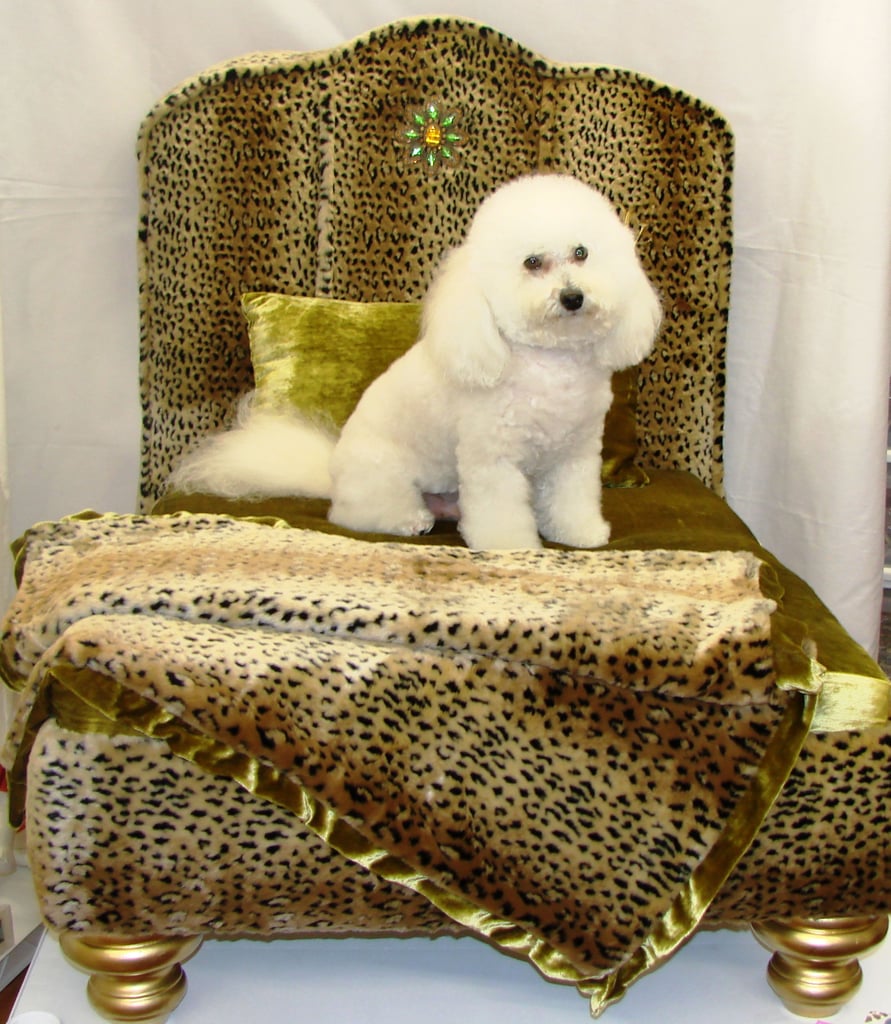 What's faux fur all over? Here's the answer.
Craveworthy or Cringeworthy?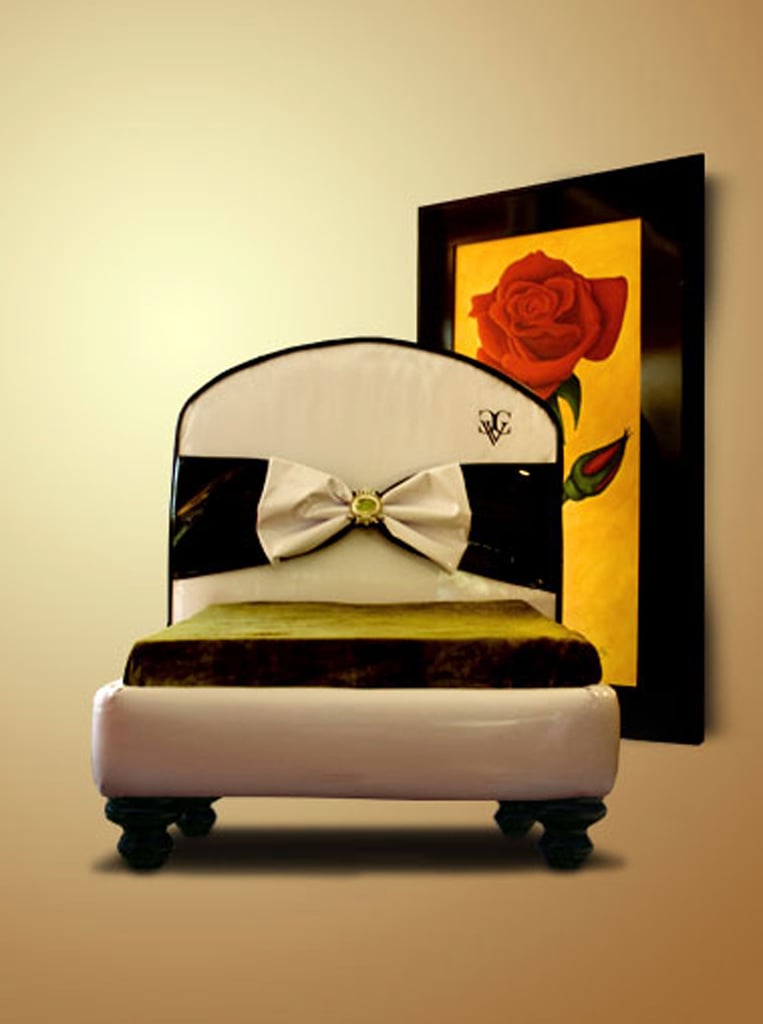 If you won the lottery, what's your take on this big ticket bed?