What a cool treat! I (luckily) stumbled upon these pictures on Flickr and it gave me a great idea. The photographer shared that savory cubes encourages the dog to drink when he's suffering from bouts of colitis and unwilling to drink the plain tap.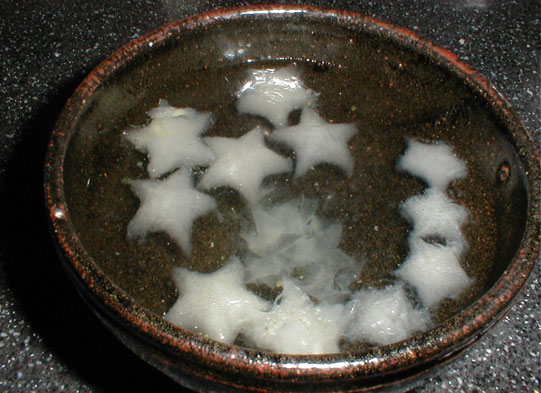 Not only for sick pups, we already know that
flavored, low-sodium soup is a great trick for dehydrated hot dogs
, too! I never thought of cooling and reserving or freezing the water I'd normally dump after boiling something plain like rice or pasta as also suggested. Instead of treating your dogs to plain ol' ice this Summer, try freezing up one of these solutions instead. Just adding one or two to the traditional dish keeps it chilly and adds just a touch of flavor to appeal to the more reluctant drinkers in your pack. Yummy and way healthier than my pup's traditionally special,
hot weather treats
everyday.
Source: Flickr User moria