Freeze Up an Easy Treat For Rabbits!
Like us on Facebook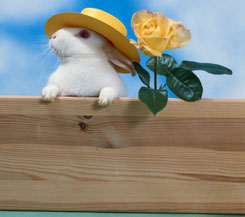 Dogs aren't the only ones who enjoy some frozen goodness of the fruit or the peanut butter varieties. In honor of today's wriggly nosed ruler, I created a specially sweet treat for those silent creatures. They're yummy for bunnies' tummies but don't treat rabbits to too many — nobody likes a tubby bunny!

Dare I call it bunny-liciousness?! Yup, I sure do so

.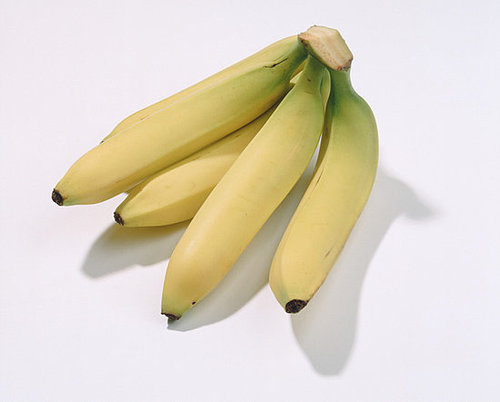 PetSugar Original
Frozen Bunny Deliciousness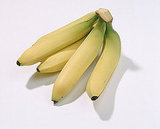 Ingredients
Banana
Apple
Peanut Butter
Almonds
Directions
Simple snack to treat my floppy eared pals and you can eat the leftovers!
Mash 1/2 banana (and discard the peel).
Peel and dice up 1/4 apple (and discard the skin and seeds).
Combine banana and apple and stir in enough peanut butter to make a solid, yet sticky mass. (I used about 2 T.)
Roll into balls, place on aluminum foil, and top with one almond each.
Freeze and treat your funny bunny to no more than a couple of these treats per week!
Information
Category

Pet Treats, Small Mammal or Rodent Food