Gigantic Puppy in Bloom Now!
Like us on Facebook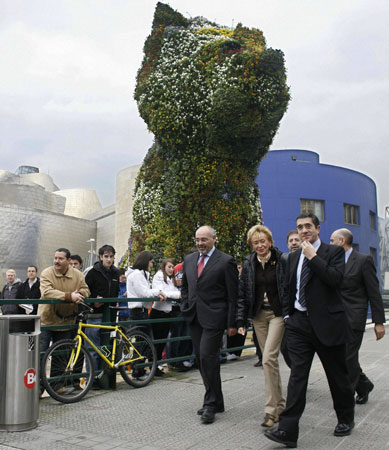 1
Gigantic Puppy in Bloom Now!
When I spotted this photo yesterday, I didn't even notice the caption because I was so distracted by what looked like a huge Chia Pet! A bit of research uncovered the story behind "Puppy" and, even though the news here was the Spanish Deputy PM and others heading to a socialist party meeting for the general elections, I was a bit more interested in the story behind that giant westie! I've collected photos of the five locations (along with a bit more information) to create this slideshow for you!