With the birth of this lil one, the Miami Metrozoo became the second zoo in the US to ever successfully breed the rare Harpy Eagle. Check out this baby and learn a bit more about the species in this slideshow.
Protective Parent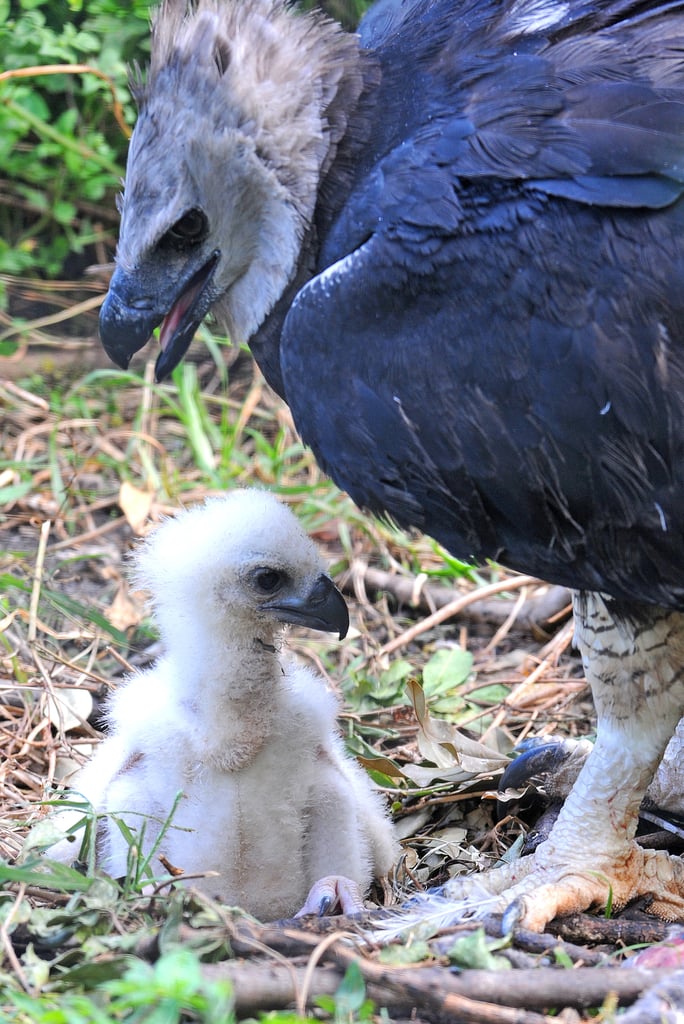 The zoo's uncertain whether this babe's a girl or a boy since, when keepers approach, mama opens her wings, squawks, and covers the chick right away. Look at the size of those talons! I'd stay away, too.
Strong and Steady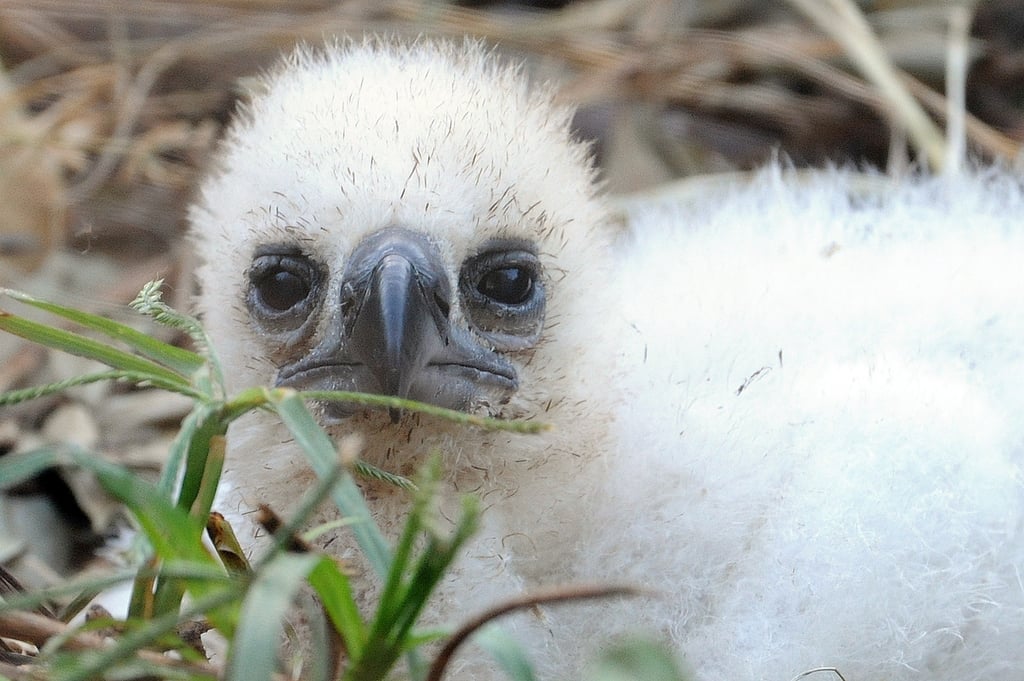 Because of the high mortality rates of baby eagles, the zoo waited to announce the birth — which happened on Sept. 22 — until it passed the crucial one-month mark! The only other successful babe hatched at the San Diego Zoo way back in 1992.
Small Eaglet, Big Eagle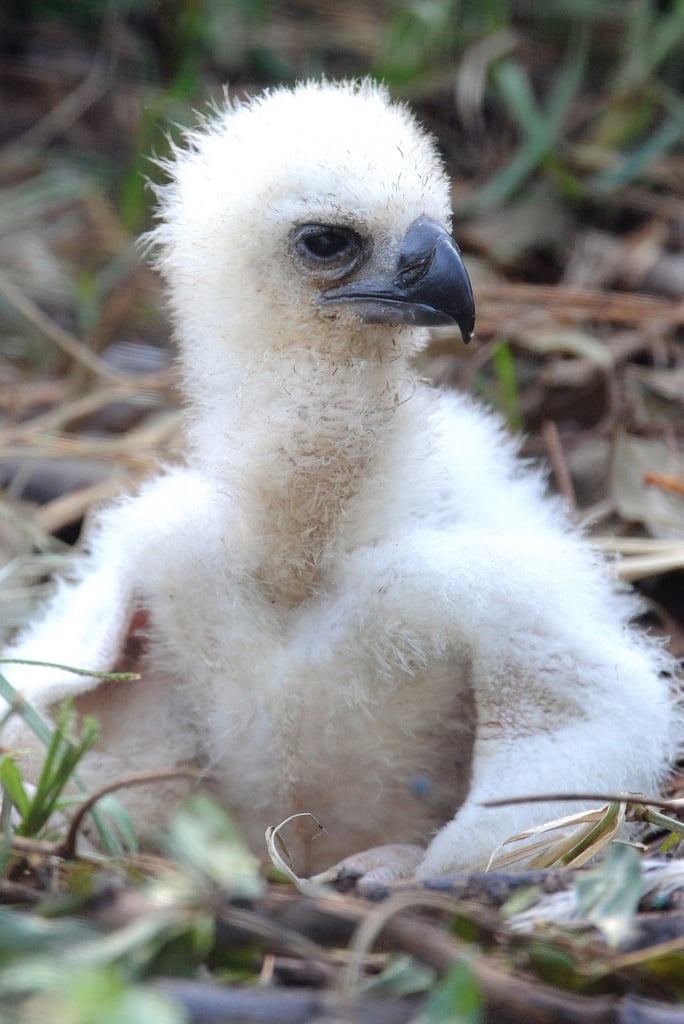 The twosome spent about six years together before they produced a fertile egg — eventually, the chick will grow to be 35 to 41 inches long with a wing span of up to seven feet [1]!
Cotton Head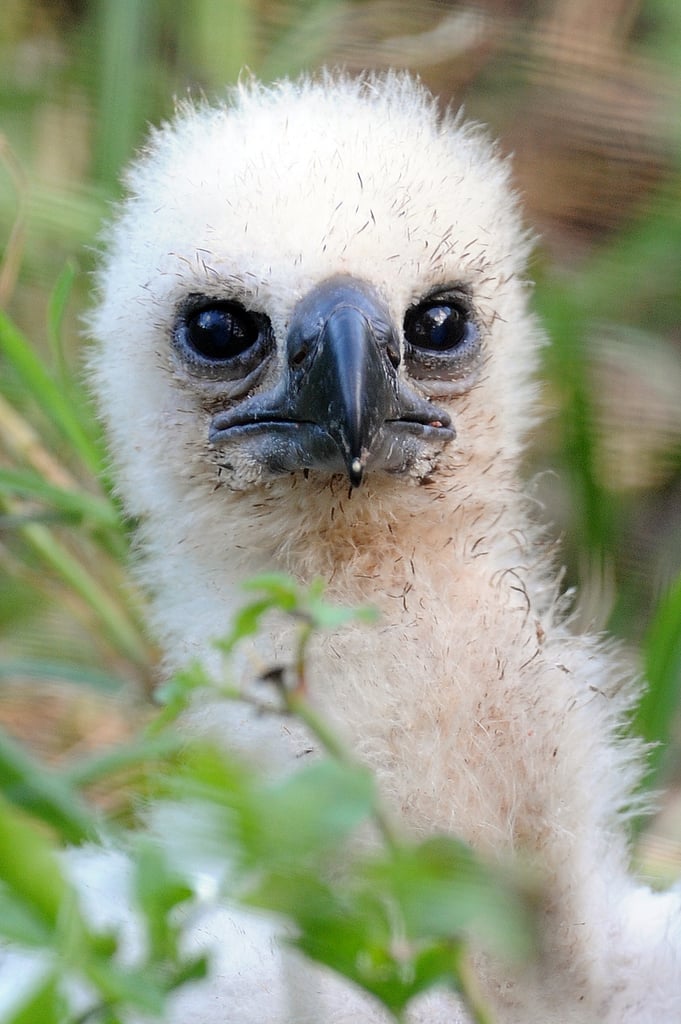 Although this bird looks like a cotton swab with eyes, eventually the chick will grow to have gray feathers that fan into a crest atop the head — here's looking at you, kid.