Not every dog is lucky enough to fly presidential class on Air Force One, but no matter what part of the plane your pet will travel in, check out this seven-step timeline to fly the friendly skies. Even if you're not taking to the air, several of these are good tips to remember when traveling by car. Start living the high life when you check out this slideshow!
1. Do Your Homework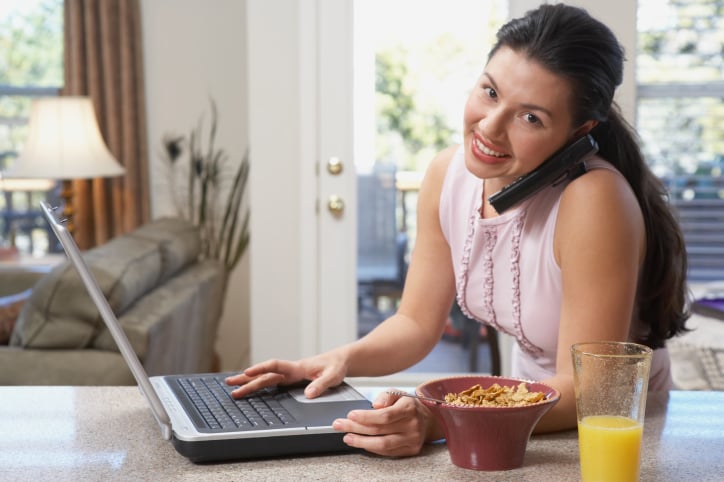 Research requirements and fees for your desired airline — this chart's a good place to start [1] with fees and links to the airlines' animal information pages — and don't forget to call and talk to an agent to make sure there is pet availability on your desired flight.
2. Make a Doctor's Appointment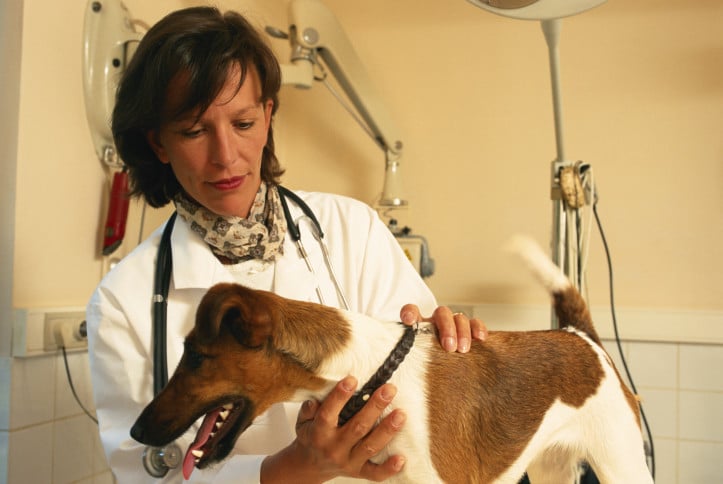 Most airlines require a health certificate dated within seven to 30 days of the flight. Check with each airline for its necessary time frame, and be certain to consider the return trip's date as well!
3. Get Records Up to Date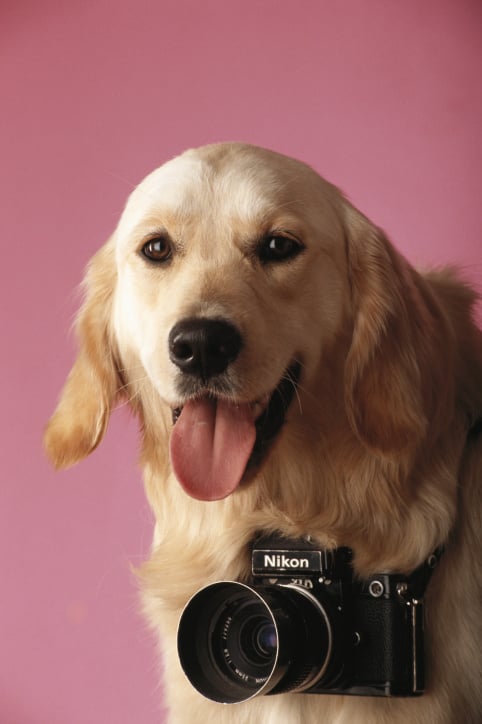 Not only should your pet get a clean bill of health, but you should also be certain to update address and phone numbers for his microchip! Carry a recent photograph of your pet and a copy of shot records with you on board.
4. Check the Crate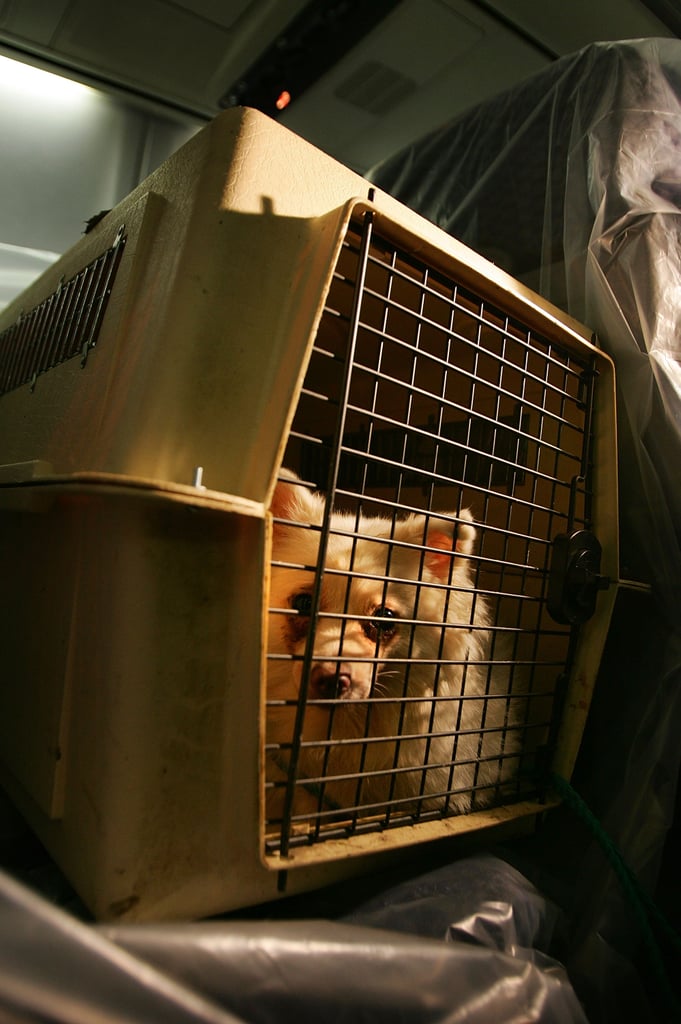 Make sure your pet's crate meets the airlines' standards either for in-cabin, cargo, or checked baggage, and clearly label it. Here's a time when excess is good as you can plaster "Live Animal" stickers and tape down an information card: "My name is ______ and I'm friendly! If we get delayed, please make sure I am safe and warm/cool and take me for some exercise if you can."
5. Give Final Snacks and Drinks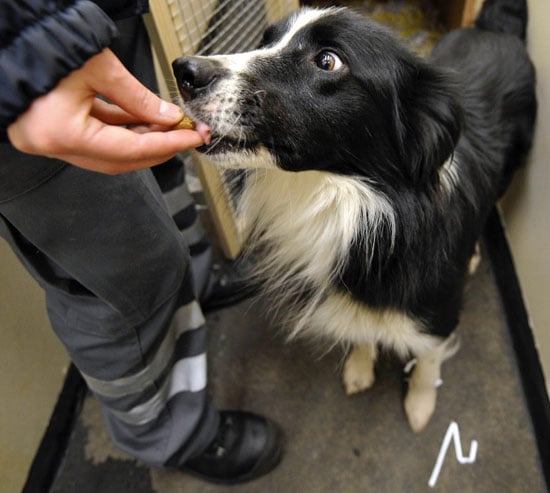 Feed a pet a final, small meal between four to eight hours prior to the flight (and make sure he gets a potty break after that). Then limit the food and water intake before flight time so there are no accidents or discomfort midair.
6. Get a Good Workout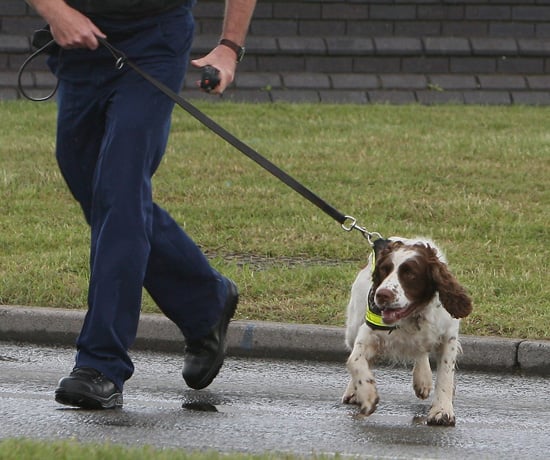 Since your furry friend will be cooped up, treat him to an extralong workout at home as well as a quick run in a pets-allowed area of the airport.
7. Stock Familiar Items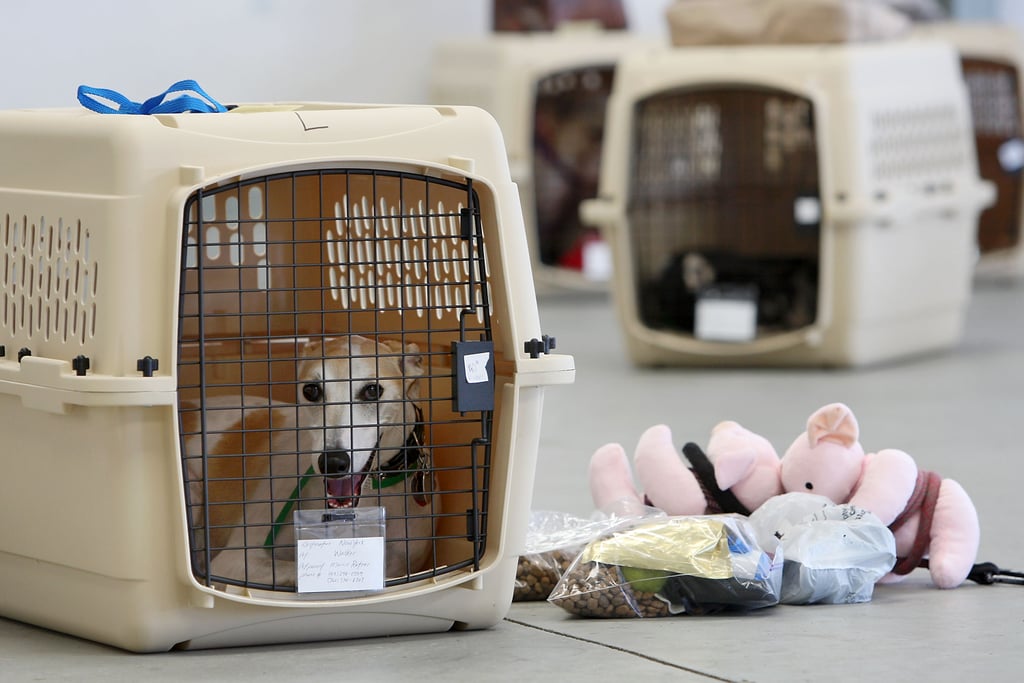 Place a favorite toy, a new distraction, and a t-shirt with your scent inside the pet's carrier. He'll be back out in no time!