We love our pets and want to make sure they are happy and safe even when we're not home. And there are lots of fun apps and easy-to-install cameras for capturing your furry friend's activities while you're out of town or at the office. If you'd like to set up your own webcam to watch your dogs or kitties during the day, it's as easy as following these six steps to get started. Happy viewing!
Pick a Good Setup Spot
For pets that are restricted to one place, like a crate, this can be as easy as positioning the computer and checking to make sure it's zoomed in. Otherwise, select the room where your pet spends the most time, and position the camera near his favorite lounging spot.
Consider the Stand-Alone Alternatives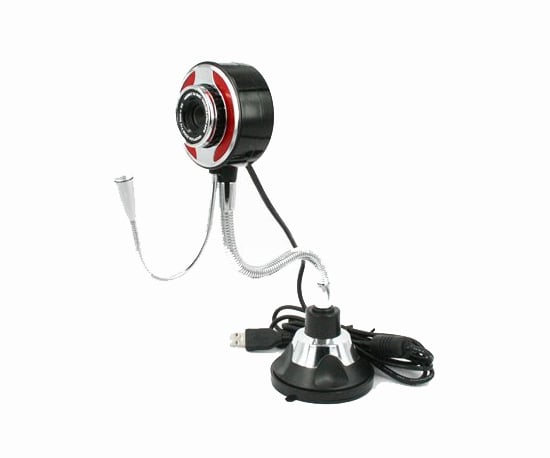 Even if your computer has a built-in camera, consider a wired alternative. If you purchase a separate camera, like this Flexible 5.0 Megapixel USB PC Camera Webcam With Microphone [1] ($30), you can set it up closer to where your pet will be and angle the lens to get down to his level.
Make Sure It's Stable and Safe
It's especially important if your pet is not crated that the camera and computer are secure so there'll be no crashes or surprises when you tune in or return home.
Do a Test Run
Film the area first, or watch on screen, to make sure you can see a good chunk of the room, especially your pet's favorite spot. Readjust accordingly.
Consider Alternative Filming Strategies
While certain cameras constantly run, you can purchase and set up ones to work simply as motion detectors to just go on when a pup's up and about. The Dropcam HD [2] ($235) can be set to record when there's motion, is equipped with the ability to zoom and pan off-site, and has two-way audio so you can chat with your pet during the day.
Set Up Remote Access For Viewing
Ustream [3] is a free program with the option to watch straight from your iPhone [4]. Other alternatives include Pavlov Dog [5], which works directly through your iPad. And with all that remote access to check in on your pet, you may never get any work done!