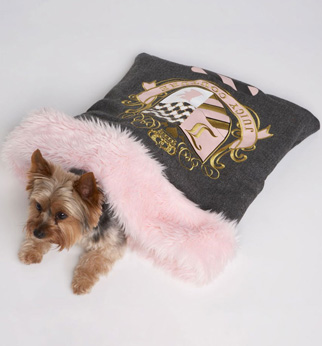 Season after season, year after year,
Juicy
continues to put out some lovely concoctions for furry friends. Sweet.
Though it's hard for me to mentally wrap my head around brisk Autumn temps — 'cause it's hot hot hot now — there are a few items worthy of an earlier scoop before Summer's done. Personally, I think this sleeping bag is totally adorable for a chilly night under the stars . . . or one under the air conditioner. Shop the other luxe styles now available from the Juicy Couture Fall 2010 line in the widget below.