Are you ready for the circus, the kitty circus, that is? Felines whose whiskers twitch at the warmer weather during this season may have used an outdoor run like the Feline Funhouse or Cat Teepee in the past. Well, for an added touch of whimsy, there are a couple new additions on the market — the Carousel and Ferris Wheel which can be purchased separately or together as the whole kit and kaboodle Kittywalk Carnival ($350).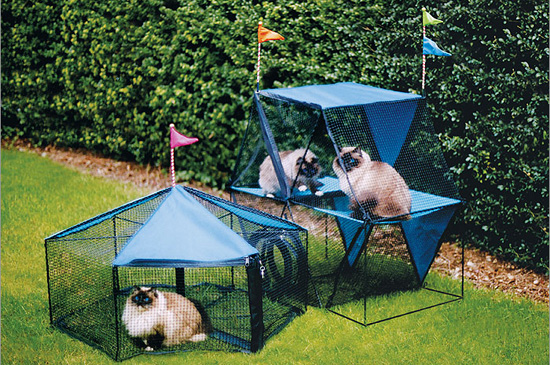 While it looks like shady fun under the big top to me, would you know of any
lions and tigers
housecats that would dig right into this concept?