Watch as our first-ever One of a Kind contest winner, Onyinye, travels to New York Fashion Week to go backstage at BCBG's Fall 2013 runway show and receive a custom BCBG Max Azria jacket from Lubov Azria herself. From the moment she wins to being surprised with a ticked to the BCBG New York Fashion Week show, watch Onyinye's journey from start to finish with our amazing new series. Lubov Azria helps create an incredible piece for our winner and gives us a peek behind the scenes at their pre-Fashion Week excitement. Plus, enter to win our next One of a Kind experience with Milly [1]!
One of a Kind: Lubov Azria — Meet Our Winner and Watch Her Love of Fashion Unfold!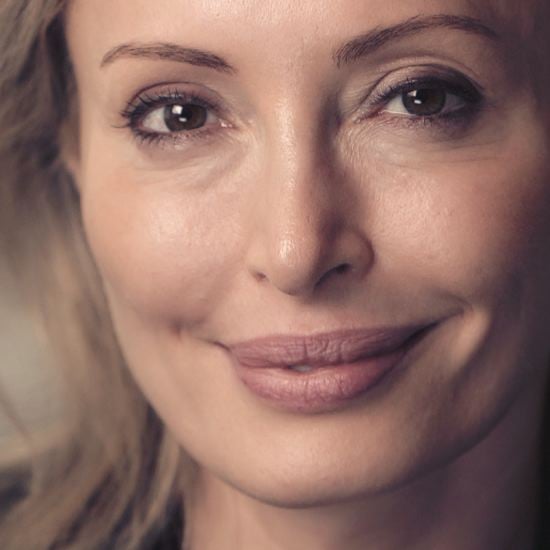 We are so excited to introduce you to our first-ever One of a Kind winner, Onyinye! Our winner traveled from Queens to the heart of NYC to get an insider look into one of her all-time-favorite fashion brands, BCBG Max Azria. Watch the beginning of Onyinye's journey, where she sits down with BCBG Creative Director Lubov Azria, chats with BCBG's lead stylist Christian, and learns that she is getting a custom, one-of-a-kind item created just for her from the iconic fashion house. There is so much to Onyinye's story, but you'll have to watch on to hear it! And make sure to come back here for the next two episodes to watch Onyinye's fashion dream unfold. On Allison McNamara: Zara dress.
One of a Kind: Take a Tour of BCBG Headquarters Days Before NYFW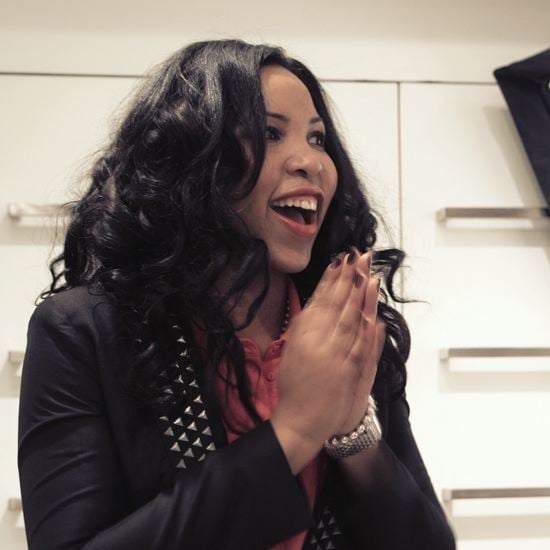 In the second installment of One of a Kind, the BCBG team is quickly putting together Onyinye's custom BCBG Max Azria jacket — but what our winner doesn't know is that she's going to get to attend BCBG's Fall 2013 runway show at New York Fashion Week! Before she hears the good news, Onyinye and Allison take a tour of BCBG's official headquarters, where the design team is perfecting the Fall collection and models are being cast for the runway. It's just days until the big show, and One of a Kind is catching all the last-minute preparation with Lubov Azria herself.
One of a Kind: Lubov Azria— Backstage and Up Close at the BCBG Runway Show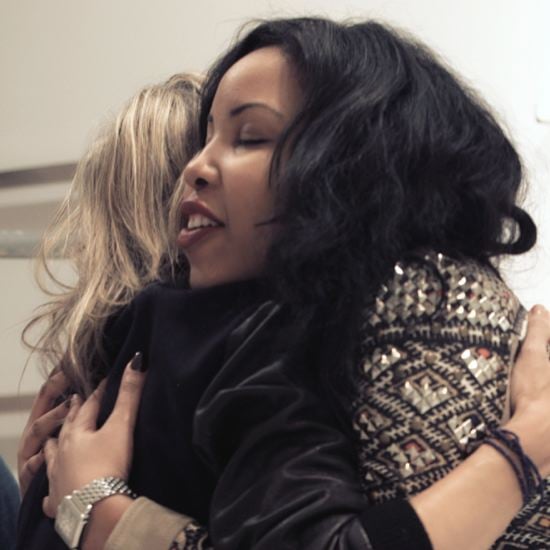 It's finally here, the Fall 2013 BCBG runway show! Lubov Azria and her team have been prepping for the 10-minute catwalk presentation for the past nine months. All of that hard work and dedication comes down to this moment, and our winner was on hand to catch all of the action. Onyinye got behind-the-scenes action backstage just before the big show, where she got a few last words with Lubov. Watch as our winner embarks on her first trip to the tents at New York Fashion Week!